Locating properties that have the potential to be great flips can prove challenging if you are new to the industry. Investing in real estate is a great way to expand your income and get exposure to one of the world's biggest and safest asset classes, and house flipping is easily one of the most profitable options. As a result, many inexperienced investors will jump at the chance to buy the first home that becomes available, without taking the time to consider whether it's worthwhile or not. 
After struggling to get renovations completed and finding buyers, many of these over-eager investors turn away from real estate investing for the long run, scared to take on that kind of stress again. 
Experienced rehabbers know that there are certain characteristics that will dictate whether a property will make a good house flip or not, and they use these characteristics to guide their buying behavior and decisions. These characteristics include factors like location, property size, and condition, and more that can have a huge impact on the overall value of the home.   
This is how experienced house flippers narrow down the best kind of homes to flip, and how you can do the same: 
The Importance Of Location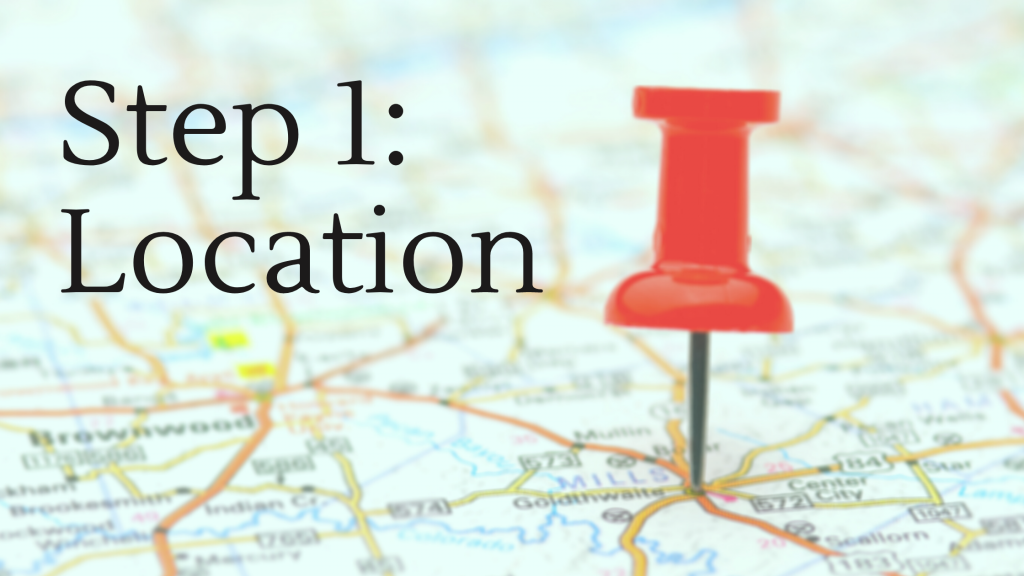 Regardless of the type of real estate investment, the location of the property will always be one of the biggest deciding factors when it comes to choosing a valuable house to flip. Nothing has a bigger impact on the value of a property, from the city the property is located in to the street it's on, and how close it is to the nearest amenities like schools or grocery stores – there are no two ways about it, this will be the differentiator in your investment.
The reason these amenities are so key is that they will have a direct influence on home value. Nowhere is this more clear than in properties that are located close to amenities that are considered to be negative by potential homebuyers, such as airports, sewage processing plants, and more.  Just try making a profit on a home surrounded by one or more of these and see how challenging it will be to attract buyers!
That's what makes it so important to look at not just the property itself, but also at the greater location. Remember that the location of your home will have just as significant an effect on who your eventual buyers will be. By researching the neighborhood you may be buying into, you'll be able to get a better idea of who the biggest demographic there is and what kind of home will be attractive to them. Knowing who the local buyers are will help you to cater your renovations to them and ensure you get plenty of offers once you're ready to put the home on the market. 
It also pays to take a close look at the amenities that are offered, and who they really target. If the neighborhood is home to more young people, being close to a school district is less important than it would be if you were buying in the family-driven suburbia. Ask yourself questions like are there public transportation options? Will buyers be looking for a garage or secure parking with their home? There are several questions in this line that you'll need to think about carefully before committing to a house flip. You'll want to spend some time doing the same research that your buyers will do. 
The other important thing to bear in mind when you are analyzing potential neighborhoods top buy into is what the future of that area will look like. Are there any prominent developments that are set to take place? Examples of developments could include major companies moving their headquarters to that location, or new malls being built. Look out for anything that could cause an influx of people to move to that area in the next five years.
Physical Property Characteristics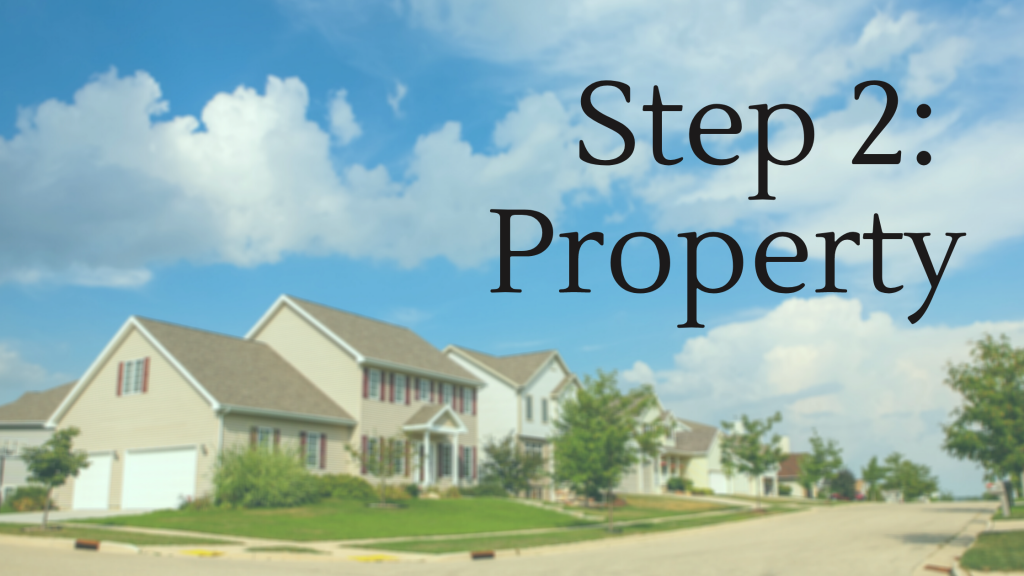 In order to be a successful house flipper, you'll need to pay attention to the physical features of the property you want to buy. While you want to purchase something that will stand out to buyers, you don't want to go so far out of the norm that you invest in a home that sticks out above the rest like a sore thumb. This means you'll have to walk a fine line to choose a property that will be a good flip. Let us explain this in more detail.
Say you were looking into buying a property in a neighborhood that is largely populated by three-bedroom homes that come in just under 1,800 square feet. If you go into that same neighborhood and purchase a 2 bedroom that is significantly smaller, you might have trouble finding a buyer quickly or have to adjust your pricing expectations compared to other neighboring homes. This rule extends to cover homes with unique build features. Remember that what you consider to be a unique feature might be considered to be an eyesore by someone else! 
While adding some personalized touches to the home is acceptable, it's important not to overdo it. You want to make sure that personal taste aside, all of the upgrades you are doing will add tangible value to the home in the form of a higher asking price. Kitchen and bathroom renovations tend to score the highest with buyers, followed by extra bedrooms or well-constructed outdoor areas like decks. The house should still match up with the rest of the properties in the neighborhood, particularly when it comes to outside finishes, landscaping, and curb appeal. In general, slightly larger lots are usually favored by buyers, depending on the price adjustment it causes.
The same flow should apply to the inside of the home. If you're renovating an older property, you need to think about whether you want to retain any of the original character or start from scratch and stick to it. You don't want to have a hyper-modern kitchen situated next to a classic dining room. Consistency is important and will add to the overall appeal of the home. 
Real estate experts often advise less-experienced investors to look for turnkey properties that need little to no renovation. The problem with this advice is that while renovating older homes is more challenging, the bones of the property are usually better and with some imagination can be completely transformed. Don't let dilapidated conditions deter you from seeing the potential that could be there should you put some time and effort into it. 
It's worth noting that while rundown homes can prove to be great house flipping deals, it's essential to beware of structural issues. If you don't have the rehab experience needed to deal with these issues, your renovations will quickly go over your budget and set timeline, incurring much higher costs and impacting your profitability. When buying homes that need serious repairs, it's worth taking a property appraiser and general contractor with you to view the property and assess any issues before you close on it. It never hurts to make some provisions for these surprises in your budget either.
Financial Characteristics

The final part of choosing the right kind of home to flip is looking at the financials in more detail, including financing options, property prices, and renovation costs. There is no way around it-  if you want to flip houses, you'll need to know how to find the numbers you need. A large part of becoming a successful house flipper is taking the time to do thorough research and number-crunching.
The first thing you need to consider is how you will finance your property purchases. The majority of lenders that work with house flips are willing to fund up to 85% of the after-repair value of the home, depending on the finer details. Traditional lenders like banks do not usually fund this type of real estate investment, preferring to finance primary residences. Many flippers work with hard money lenders, or collateral-based lenders instead. These are usually short-term loans backed by the value of the home itself, meaning that if you were to default on your loan the property would be repossessed to make up the loss. 
Due to the fact that house flipping can be risky, it's natural for the lender to expect you to put some money down. That way, both parties have a stake in the outcome of the property and it adds additional motivation to get the job done. 
When you're applying for a loan for a fix and flip property, you'll need to take more into account than just the purchase price of the property. You'll want to make considerations for things like renovation costs, closing costs, and carrying costs. Renovation costs, in particular, can quickly spike above your initially-prepared number, especially if you're rehabbing an older home. Older properties can have hidden costs and issues you'll need to make up the difference from somewhere within your budget. Other costs you can expect are expenses related to marketing the property and filming or hosting open houses.
There is no one type of home that is better to flip than another. The key is that finding a home that is worth flipping will come down to a variety of factors, each with their own importance. What makes expert house flippers differ from inexperienced ones is simply the time they take to ensure they're prepared for all the steps that they'll need to take to move towards a successful sale. 
One of the most important steps they take is to do a thorough history of the neighborhoods they are considering buying into, including making projections for the future. Once they've narrowed down the location they want to purchase a home in, they make sure to pay attention to the style of real estate in that area, who the biggest buyer demographic is and other incentives like amenities would draw them to buy there. It's a delicate balancing act, but when you've gone through the steps once replicating them again in the future becomes much simpler.
There are also tools that can help investors to streamline the property-finding process. FlipScout by New Silver is a free and easy to use resource that lets you compare different locations for the highest ROI property and much more.