In most cases, an extra bedroom can add between $30,000 to $50,000 to the potential resale value of a house, depending on the location and the existing property value. It is also possible increase a home's value by increasing the size of the master bedroom.
The only catch is that you should try to avoid adding tiny bedrooms that may be undesirable for both adults and children. In other words, there must be adequate space for each room addition. If the square footage of the house can't accommodate extra rooms, it might be best to focus on high ROI renovations that require less space.
When renovating a property, it's key to look at options that will improve home value and attract buyers. One of the best ways to add value is by adding an extra bedroom, making changes to kitchen and bathroom spaces, and doing a select few other home improvements that will change things up. The problem is that renovating a house in a way that adds value is that not all buyers want the same thing and personal taste is a major factor when it comes to selling homes.
This means that there are multiple challenges the investor will need to face when flipping a property in a way that maximizes value. To start with, the investor needs to manage their renovations carefully in order to stay in budget and keep to their planned timeline in order to retain as much of the profit as possible come selling day. Then, they need to make sure that they understand what the main buying demographic of that neighborhood is and ensure that they are catering their renovations towards it. Older homebuyers will have different needs than younger homebuyers, and paying attention to this factor can highlight upgrade opportunities that will make the property stand out.
The big question is, which renovations add value to a home and how much do they really add? No investor wants to be stuck doing expensive upgrades that won't be beneficial when it comes to the final asking price.
In today's article, let's take a closer look at some of the most common value-add renovation questions and their answers: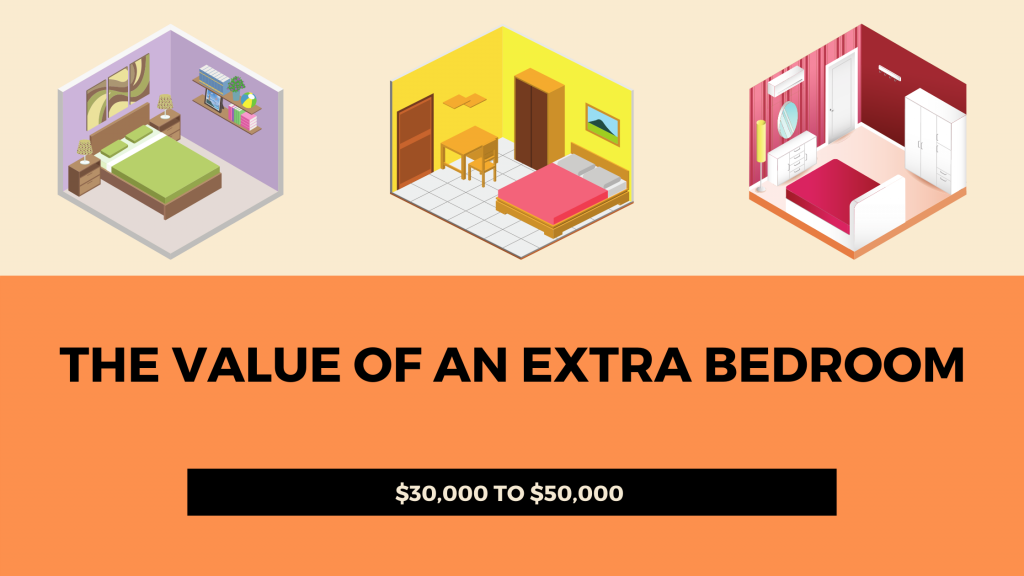 The first step taken by many property investors is to add a second, third, or even fourth bedroom to the house they are flipping. This move is, of course, dependent on the size of the property and the size of the budget the investor has available. But is this really the right strategy to pursue?
Well, real estate experts estimate that adding a new bedroom to a property can add as much as 15% to the overall value of the property. This is a big-ticket number that can make a huge difference to the final asking price. For every bedroom added on to the property, the investor can see their property value increase by as much as $30,000 to $50,000.
When adding this additional bedroom, a great place to start is the loft if the home has one. Depending on the structure, converting a loft into a bedroom can be as easy as adding a staircase or as complicated as rebuilding walls. The key to this conversion is ensuring that the loft has the right ceiling height to create a livable space. If you have a home with a pitched ceiling try and work with the angles. With enough space, the investor can sweeten the deal even further by adding an en-suite bathroom to the loft bedroom. As long as a builder has checked the structure, the investor can easily add another room without full construction needed.
It's important to keep in mind that this renovation project may require additional licenses or permissions from the local HOA. This is a step not to avoid because, without the right codes, the loft space won't be allowed to be listed as a bedroom and all that hard work won't bring the results the investor needs
Extra space is always a popular feature with buyers, but what about the cost to add it? The final amount will be largely dependent on the real estate market and the location, but the cost of a loft conversion will range between $12,000 and $50,000 depending on the location and project scope. Compared to the average cost of building an extra room from scratch (which only starts at $57,000) a loft bedroom would be more cost-effective. You could also consider a garage conversion into a bedroom, provided the house has additional parking areas.
It is also worth mentioning that an extra bedroom isn't the only option an investor can use to add value. An extra room can be added that can act as a home office or even additional storage space – these selections may be more suited to an area with a lot of young professionals that haven't established families yet. Setting up the room as a home office should cost the investor around $20,000 on average, a number that can go lower if the investor can avoid replacing the flooring.
Should I Extend The Kitchen?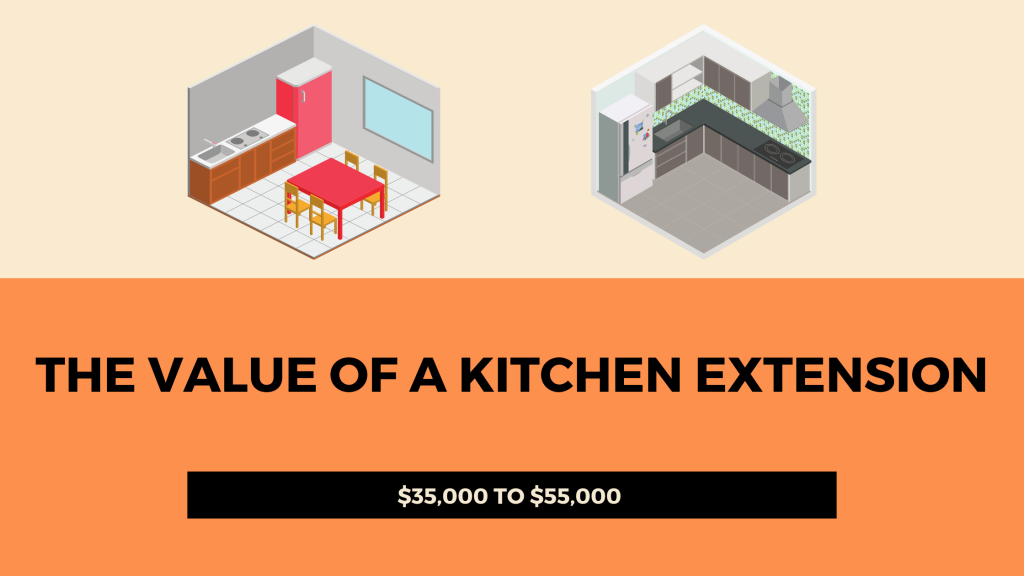 Kitchen upgrades are consistently ranked as one of the most popular renovations with homebuyers and some sort of kitchen upgrade is a common choice for investors to go for. Being the heart of the home and one of the first spaces that buyers pay attention to, it's important to update the space or risk having the property feel dated and not worth the asking price. At the same time, the kitchen needs to be cohesive with the rest of the home and keep with the original character of the property. It's a delicate balancing act.
The other reason this is a common renovation is that it adds a lot of value to the property. Research by Moving.com indicates that investors can recoup between 50 and 80% of their renovation expenses in after repair value by upgrading the kitchen.
That being said, it's not the most affordable renovation on the list. Costs for kitchen renovations can vary greatly, but basic to mid-range remodels can cost between $35,000 to $55,000. Full floor-to-wall upgrades could go even higher. The reason for this higher cost is labor – kitchen renovations will need the touch of a general contractor, plumber, electrician, and others in order to be fully completed.
One way to add a lot of value through a kitchen renovation is to build a kitchen extension. Whether it's to make more floor space, add a kitchen island, a breakfast nook, or a pantry, this update could be a major win with buyers viewing the home. While more intensive, a planned extension can add a lot of home value as long as the right permits have been obtained before construction takes place.
On a smaller scale, investors can look into replacing cabinets, fixing up the lighting, and creating seating or additional counter space options. These are more cost-effective options that still have a lot of value-add potential with buyers.
Is It Worth Building An Additional Bathroom?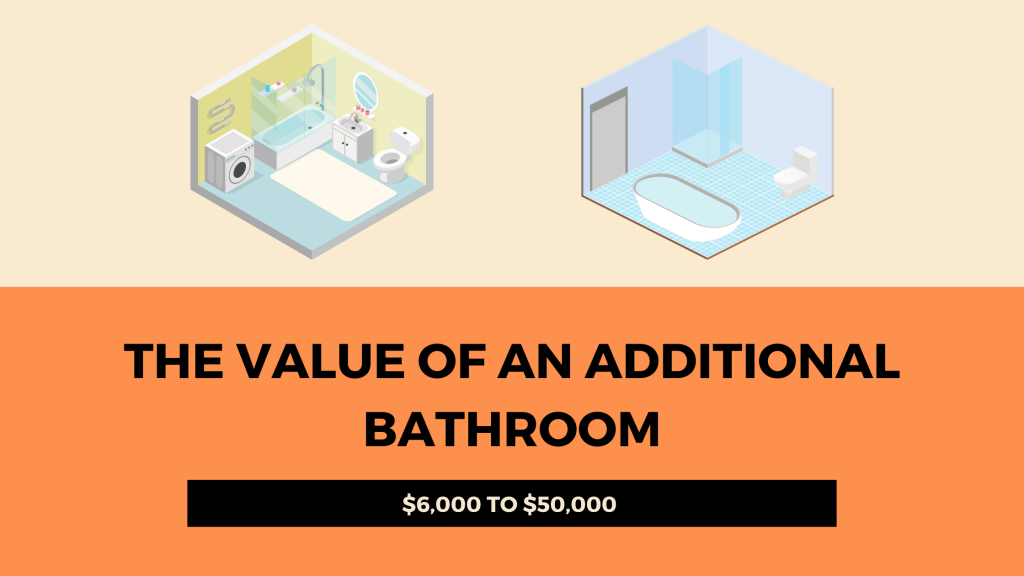 The number of bathrooms can be a critical selling point in a home, and when done right it's possible to add an extra bathroom or two without having to change the square footage of the property. For example, it's possible to squeeze in a half-bathroom in a space as little as 3×6 square feet. Buyers love en-suite options and for families, this could add significant value to a home.
If the investor is able to use the existing space in the home for the addition of a half-bathroom, they can expect this project to cost between $6,000 and $12,000 . A half-bath has been found to increase property value by over 10% and a full bathroom by around 20%. This is not necessarily the most affordable renovation project, but experts agree that the investor can recoup as much as 60% of the cost when the time to sell comes around.
The good news is that there are ways to decrease the overall costs while still making the space appeal to potential buyers. One of the ways investors can save on the cost of a bathroom renovation is to purchase a suite of fixtures instead of individual pieces, especially during seasonal sales.
If there's not a lot of budget to go around, consider building a half-bath or powder room instead of a full bathroom but don't spare on the cost of using a good plumber. It's not worth the expense of having to fix shoddy work later.
What Are Other Valuable Improvements I Can Make?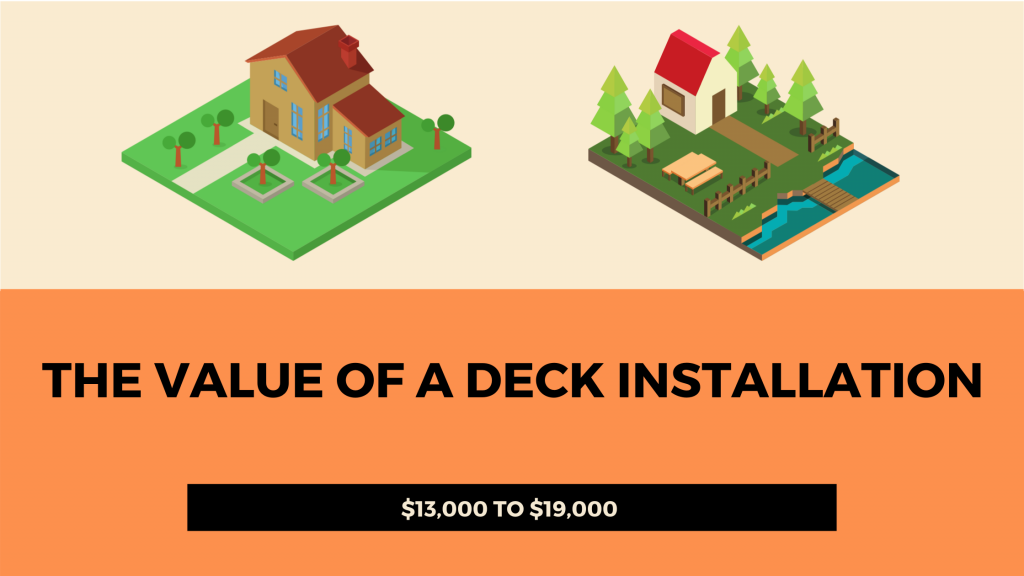 Major upgrades like knocking down walls to increase the living space is not the only way to add value to a property… even minor changes can make a major difference. Many minor renovations can increase the home's appeal – projects like painting or changing door handles or light fixtures can drastically change how buyers view the property. Where possible, it can be more cost-effective to update existing spaces instead of starting from scratch, and investors can consider adding new backsplash tiles in the kitchen or replacing the bathroom vanities for example.
Cosmetic (or superficial) renovations have a significant cost benefit because they are often DIY-friendly. Labor can be one of the most expensive parts of reno work, and by taking on some of the more minor upgrades, the investor can save on the cost of labor. Projects like repainting window frames or walls, cleaning floors and carpets, and landscaping can all be done by the investor personally.
It's important not to underestimate the impact the outside of the property has on buyers. Curb appeal is not just a thing real estate agents talk about for the fun of it. In smaller properties where there is not a lot of wiggle room to change layouts and make other major changes, exterior renovations, and projects like deck installations and landscaping can be a particularly effective way of increasing the property value. Recent research by Remodeling found that a wooden deck installation could see the investor recoup as much as 75% of the initial cost while a composite deck could recoup almost 70%.
Beyond deck additions, smaller projects like touching up windows and door frames, cleaning up the shrubbery, and cleaning walkways can make a big difference.
There are a variety of ways to add value to a property but the options in this article are a good general guideline of where to start, what it will cost, and what buyers will be looking for. No matter which renovations are needed, it's key for the investor to manage their timeline and budget carefully to ensure they are maximizing their profits. Additional rooms like bedrooms and bathrooms or kitchen extensions can make a property more appealing to buyers and lead to a higher asking price provided the work that has been done is of good quality.
The investor ideally needs to be in touch with what local homebuyers want from a home in that area. This will help them meet existing demand and increase the number of offers they get.