What are comps in real estate?
In real estate, the term 'comps' is short for 'comparable properties'. The goal when assessing comparable properties (comps) is to gain a realistic valuation of your home, based on the recent history of comparable sales in the area.
For instance, if you were flipping a house, it would be paramount to determine the after-repair value of the property before you invest any money in the deal. The best way to gain a realistic valuation of a property that you are planning to renovate is to pour through property sales data, looking at houses with very similar specs, within close proximity to your investment property.
Now that the term has been defined, we can take a closer look at how to get comps on a house.
How to find real estate comps
Method 1: Using an ARV calculator
An ARV calculator is basically a search engine for comparable sales in a specific area. You enter the address, and the calculator returns sales data for properties that are similar in specs and reasonably close to the address entered.
The only drawback of this method is that sometimes the address you enter might not generate a result. To overcome this issue, it is helpful to have address details for several properties that are reasonably close to the property you are evaluating.
Method 2: Find Comps Using Real Estate Websites Like Zillow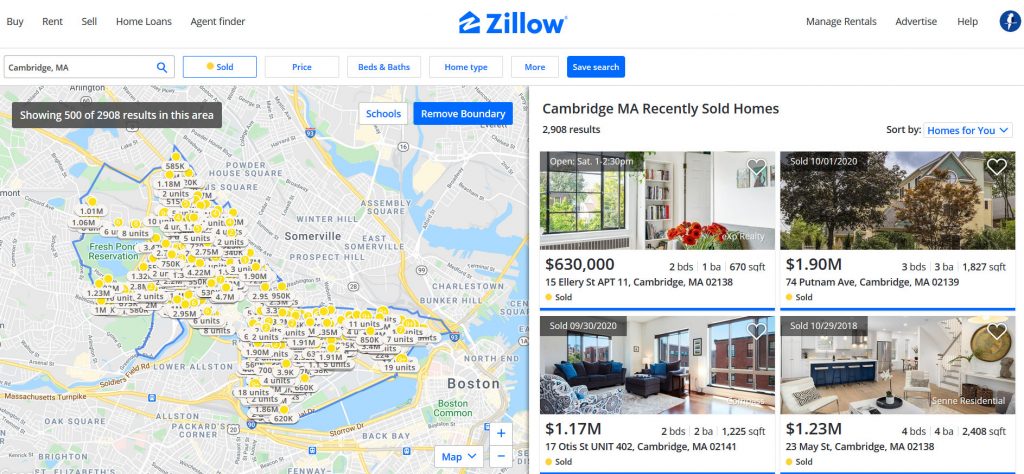 In addition to having one of the largest property databases in the world, Zillow also has a 'recently sold' filter . This can be a very convenient to way to source comparable sale data anywhere in the US.
You simply need to enter the address, zip code or area that you are investigating, and you should be met with a number of 'sold' property listings. Although this method is free and convenient, it can be somewhat research intensive. You will need to spend a fair bit of time sorting through all the comp listings in order to extract homes that have similar features and square footage to your investment property.
Method 3: In-depth neighborhood analysis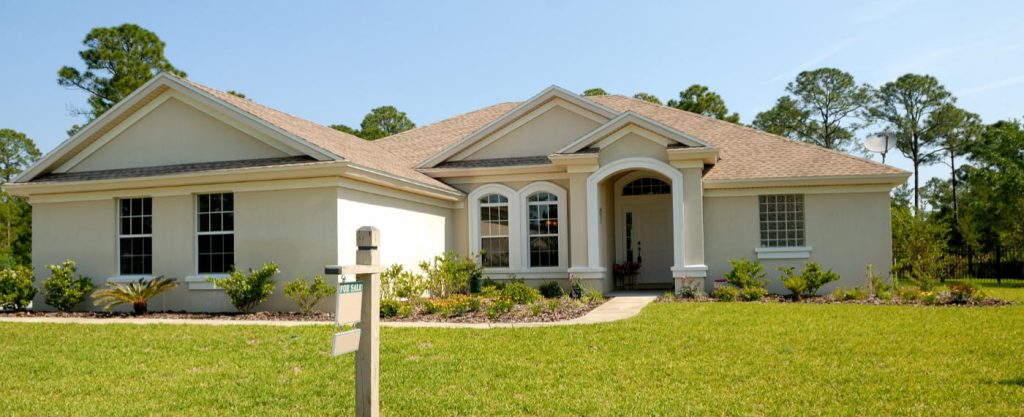 One of the best ways to get a good sense of comparable homes is by physically investigating the area (on foot or in your car). When physically researching the area, there are two key things to pay attention to.
For Sale Signs – Before a house is listed on the market, the homeowner will go through their own process for establishing a reasonable price. Regardless of whether or not a real estate agent is involved, the for-sale price is generally a good approximation of what the home is worth. Obviously, there are cases where the property price is inflated and buyers will often attempt to negotiate the price down. The point is, the listing price of a home that is currently on sale can be a good reference point when evaluating the value of each house comp in the area.
Sold Signs – It is common practice for real estate agents to mark each sold property with a physical 'sold' sign. There is nothing stopping you from contacting the real estate agency responsible for the sale in order to find out exactly how much the house sold for. If you would prefer not to contact anyone, you can also potentially find the final sale price by visiting the estate agent's website, using an ARV calculator or entering the address into Zillow's recently sold database.
When using simple neighborhood analysis, each similar property that you identify and analyze will help you form a more accurate understanding of the list price that you can set once the renovations on the house are complete.
Method 4: Ask a local real estate agent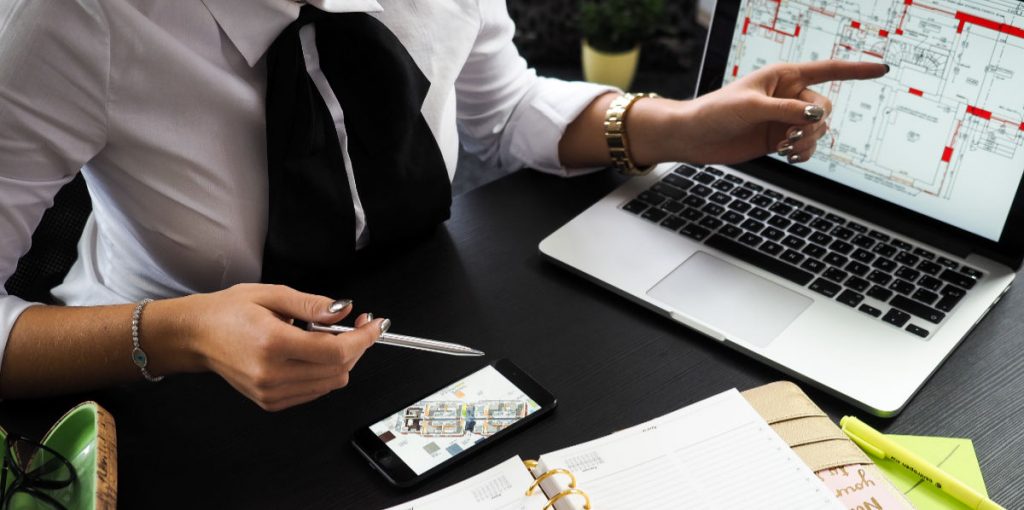 The underlying objective of a real estate agent is to facilitate real estate transactions. Having a highly developed understanding of market value in their areas of specialty helps agents get deals done quickly.
As a real estate investor interested in getting the comps on a house, contacting a local real estate agent is a very simple way to do so. You quite literally gain instant access to their knowledge of comparables in a particular area. In addition, most real estate agents will have direct access to the local Multiple Listing Service (MLS). While you might not be able to search through the MLS manually, an agent will be able to supply you with all the information that you need.
A good agent should be able to give you accurate estimates of property value, relatively quickly, and in some cases for free. It's an avenue you should consider when you're ready to initiate the purchase of any real estate investment.
Method 5: Use a professional real estate appraiser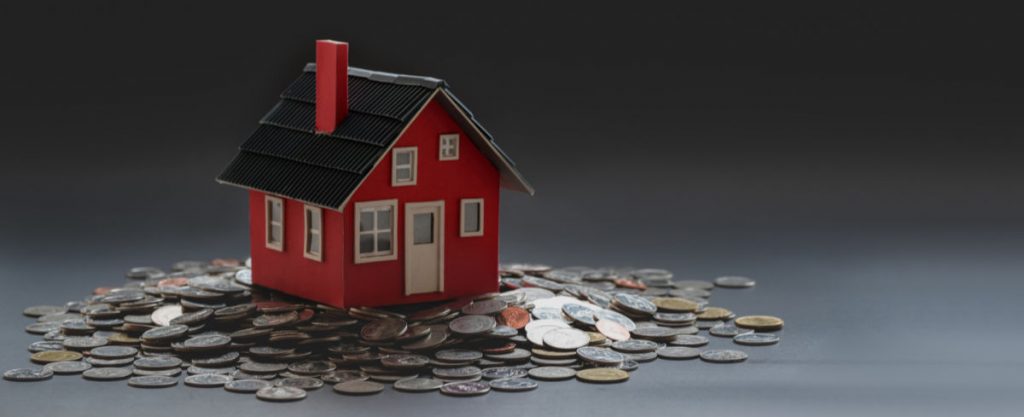 Appraisers represent the gold standard when it comes to setting the price of a home by analyzing the comps. Unlike real estate agents that have a slightly broader skillset, an appraiser's primary function is to provide extremely accurate estimates of a home's value. e
While it might cost you to make use of an appraiser, the reward for doing so is worth it in most cases. You can eliminate any of the guesswork on your behalf, and leverage the skills of a property pricing professional. You are effectively employing the services of someone that specializes in comparative market analysis.
On this point, it's worth mentioning that you only really need an appraiser when you are ready to sell the house and you need a highly accurate appraised value. It is perfectly acceptable to use a reasonably accurate prediction during the research phase of a fix and flip. It's only when you are ready to sign the property over to a new owner that an appraiser can be worth their weight in gold. They can help you set a sales price that is reflective of the fair market value, and hopefully ensure that you make decent profit during the sale.
Additional Factors To Consider When Finding Suitable Comps
Mark Ferguson has an excellent checklist on Bigger Pockets for ensuring that each house comp you have identified is similar enough to gain an accurate understanding of the property's market value.
Distance

: Within one mile for any urban or suburban neighborhood.

Age

: Built within 10 years of your property—unless the home is more than 50 years old (feel free to widen the age brackets a bit then).

Size/square footage

: Only calculate above-ground square footage, which must be within 20 percent of the subject. Basement square footage is calculated separately.

Property type

: Single-family detached homes must be compared to single-family detached homes, duplexes to duplexes, town houses to town houses, etc.

Bedroom/bathroom

: Only count above-grade bedrooms and bathrooms—and the sample property can only be different by one bedroom or bathroom

Style

: Try to use the same style of home: a two-story to a two-story, split level to split level, ranch to ranch, etc.

Sale date

: Proper comps should have sold in the last six months, although many banks prefer three months.
Ultimately, there are a variety of ways to access real estate comps. To recap, you can:
Use an ARV Calculator
Use real estate websites like Zillow
Search the neighborhood to find 'for sale' and 'sold' signs
Chat to a reputable real estate agent
Find an experienced appriaser with expertise in the area
There may be additional ways to pull comps, but all of these methods should help you achieve the ultimate goal of figuring out how much your home or investment property is actually worth. 
Frequently Asked Questions
Why do you need comps to price your home?
When using a comparable property to workout price a home, the underlying goal is to determine a fair market value for the house. If you price the house too low, the market will likely snap it up and you will be left with the awful realization that you could have made more money in the deal. Conversely, if you price the house too high, it could take you a very long time to find a buyer. This is problematic for several reasons, namely:
You are still responsible for managing all holding costs associated with the property
Tenants might be inclined to move out if they find out the home is for sale
If a home is listed for too long, people may start too suspect that there is something wrong with it
Ultimately, by pricing too high you decrease the likelihood of selling the house
Based on the reasons outlined above, it should be pretty clear that you want to hit the sweet spot when completing a property appraisal. Your desire to generate maximum profit needs to be balanced with the market's desire to pay a reasonable price for the home. Using house comps is the best way to achieve this pricing sweet spot.
Why are comps so important for house flippers?
The main reason house flippers obsess about real estate comparables is because it is the best way to estimate how much the house will sell for after the renovations have been completed. In other words, each similar home that is identified serves a key component when completing a comparative market analysis. Once the final estimate of the property's potential selling price is reached, the real estate investor should be able decide if it makes sense to proceed with the deal.
On this point, it's worth mentioning that most house flippers will use the expected resale value to work out how much they are willing to offer for the house. In most cases, fix and flip investors will stay within the guidelines of the 70 percent rule. According to this rule:
Maximum Purchase Price = After Repair Value * 70% – Repair Costs
You can read more about how to use the 70% rule here.
How to determine ARV (after repair value) using comps?
Once you have found 3-5 comps using any of the methods outline in this article, you effectively have 3-5 price reference points to assess the home value. One simple method is to determine the average price of all the comps you have collected. Alternatively, you can just use the most similar homes to make a final call.
On this point, you also need to be mindful of the best and worst features of the property you are hoping to sell. For instance, let's imagine your property has the following pros and cons.
Pros:
Air conditioning in every room
Uninterrupted mountain views
Spacious bedrooms
Large double garage
Cons:
Only one en-suite bathroom
Small kitchen
Low ceilings
Limited number of windows
In this hypothetical example, these additional attributes will play a role when setting the final list price. Your job as an investor is to use the features of the house together with the recently sold comps to determine a fair and reasonable estimate of the home's value. You are effectively assuming the role of a real estate professional that focuses on appraisals.
Lastly, you can also learn more about how to calculate ARV in this guide.
How recent should Comps be?
In a perfect world, you should be finding comparable homes that have sold within the last 2-3 months. However, if there haven't been many sales within this time period, it is perfectly acceptable to increase the time range up to 12 months.