Buying the right investment property is all about making sure that the property is priced fairly, so that you can make a profit. The best way to determine a fair price for the property is to do a real estate market analysis.
This includes looking at similar homes in the same area which have sold recently, in order to estimate an average home price that's fair for the area. Take a look at our best real estate market analysis tools to help you with this and learn about comparative market analysis for real estate investors.
In a bustling real estate industry with stiff competition, it's easy for real estate investors to make a quick decision on an investment, such as a rental property purchase, that isn't well thought out. Which is why understanding the real estate market is crucial to making good investment decisions. This understanding comes from analyzing the market, which should be done before a property is purchased.
Real estate market analysis is therefore one of the key tools to making informed investment decisions. A real estate agent isn't always required to do this, investors can get the information they need from a variety of sources, both paid and free. Let's take a closer look at the best real estate market analysis tools.
What is real estate market analysis?
Getting a good grasp of the real estate market in general, and the local market where you're looking to purchase an investment property, is a vital part of investing. A full analysis should include a look at the area's economy and the price of similar homes.
The goal of this is to figure out if an investment property lines up to what an investor's goals and financial preferences are, and to work out whether the property is priced fairly. Once an investor has determined this information, they can make a more insightful decision on whether to go ahead with a property purchase or not, based on actual data.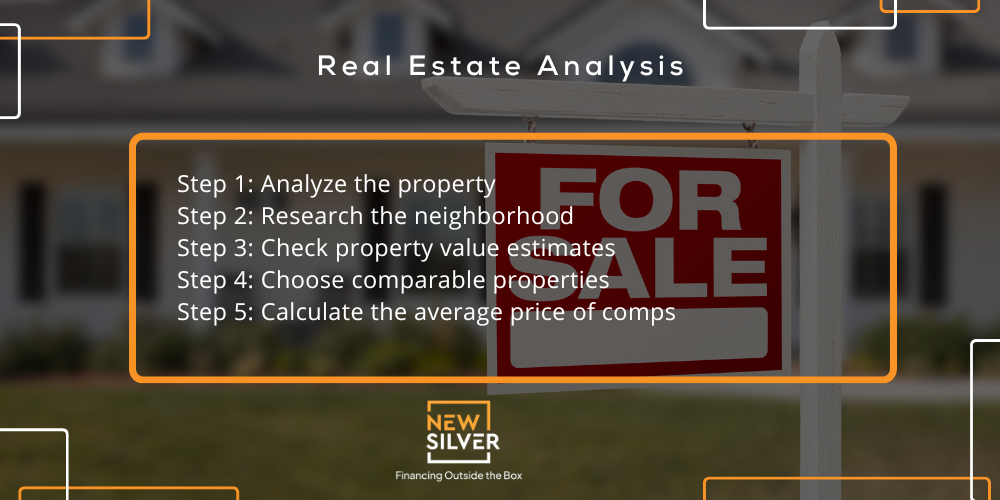 There are a few steps that form part of a successful real estate market analysis, and they are:
Analyze the property itself: Make note of all the characteristics, nearby amenities, features, property age, number of bedrooms and bathrooms.
Research the neighborhood: You can use Google Maps or head to the county assessor's office to look closer into the neighborhood. Look for any neighborhood features or issues that will impact the value of properties in and around the area.
Check property value estimates: Take a look at the average sale price per square foot in the area so that you can work out a rough estimate of what a property should cost.
Choose comparable properties: A Comparative Market Analysis includes finding similar properties in the same area that have been sold recently. These houses should have the same number of bedrooms and bathrooms, be a similar size and age, have similar features and be located near the property you're considering buying.
Calculate the average price of real estate comps: Once you've found out the price of each comp, work out the average and see how the property you're interested in compares to this.
Best real estate tools for Comparative Market Analysis
A comparative market analysis requires looking at about 6 different properties located in the same area of the property you're thinking about buying. These should all have been sold in the last 3 to 6 months at the most. Comparative market analysis tools can help streamline this process and help investors find what they're looking for quickly.
1. New Silver's ARV Calculator
For a completely free tool that will help you determine the After-Repair Value of an investment property and assess the value of comparable properties in the area, head on over to New Silver's website. The real estate lender has created a useful tool for investors which comes at no charge, and simply requires a few details to be submitted on their website. New Silver's ARV calculator is easy to use and provides tangible data for investors to use in their decision making.
The Multiple Listing Service (MLS) is an easy way to find a host of comps, and the information is usually quite accurate. However, it takes a well-trained eye to find the right comps so investors who are new to real estate may need the help of an agent. Either way, the MLS is a reliable source of information on recently sold properties in the area.  
3. Free Property Valuation tools
Certain realty groups such as HomeLink offer free property valuation tools, and with this a free market analysis of comps in the area. Depending on the platform, investors can often simply fill in an online form on the website and provide a little information about the property itself. From there, the platform will send them a rough estimate of the price it should be listed at, along with comps in the area so that you can compare.
4. Investment Property Calculators
Some platforms like Mashvisor provide a digital tool for real estate investors that simply requires basic information about the investor's goals and financial strategy. An investment property calculator provides many details for investors including a neighborhood analysis, expense estimates, return on investment, strategy suggestions and real estate comps in the area.
One of the best tools for real estate investors who are new to the game is real estate agents. They will be able to perform a detailed comparative market analysis, which will include in-depth information on the local housing market and comps in the area, with property prices, demographics, market conditions and more. While this may not be free of charge, it is useful for investors.
6. Public property records
The county will usually keep records of home sales, which can be accessed either online or at the courthouse. This is a reliable way to find comps in the area and the price that they sold for. The only drawback to this method is that you won't see the original asking price, only the selling price.
The large real estate websites like Zillow have the option to filter homes by "recently sold" which makes it a lot easier to find similar homes in the area that have sold within the last few months. This is a free tool and an easy way to find comps. From there, you'll need to do the analysis yourself and work out an average, to gauge whether the property you're considering purchasing is priced according to the going market prices.
For investors with a larger portfolio, paid CMA software is an option to consider. Platforms such as MoxiPresent and Cloud CMA offer both agents and experienced investors a paid tool to use for their comparative market analysis. This analysis will be in depth and detailed, offering investors a good look at the area and helping them make more informed decisions.
Additional tips for completing a Comparative Market Analysis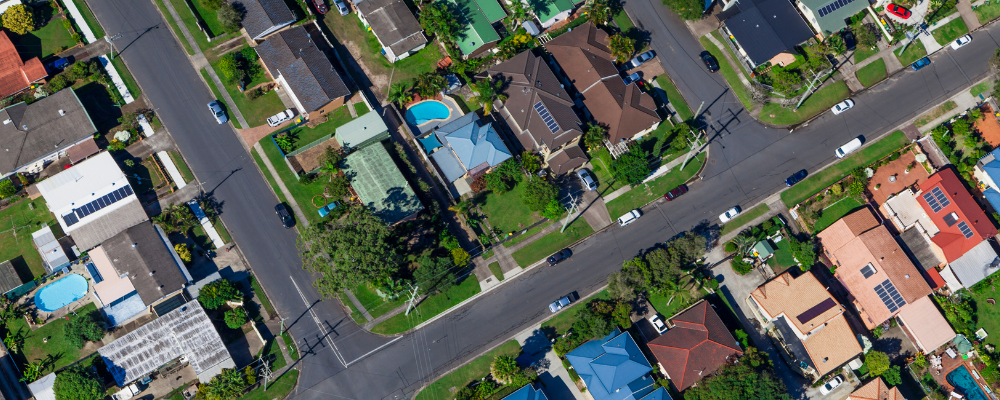 A comparative market analysis is a vital tool for investors to estimate the value of real estate and thereby determine whether an investment property is worthwhile purchasing. Sometimes its easy to get lost in the data when doing an analysis, so here are a few tips to focus on, so that you can get the most out of the analysis:
1. Find homes that have sold as recently as possible
The more recent the home sale took place, the better. This is because it will be the most accurate price point to compare with. Looking at previous home sales doesn't take into account the market conditions, which can be a big influence on prices. For example, a seller's market would lead to higher prices, and a buyer's market would result in lower selling prices.
2. Develop a spreadsheet to organize the data
Analyzing data comes down to how well it's organized. Make sure to gather all your data in one place, this can be a spreadsheet, so that you can organize it according to each home and make sense of the data.
3. Main considerations when choosing comps
When you're selecting comparable property as a part of your analysis, the 3 main factors to consider are:
Where the home is located in relation to the property that you're looking at buying. The closer the better because this will give the most accurate pricing data.
How closely the home matches the property you're considering, in terms of features, nearby amenities, size and age. The more similar it is to the property you're looking at buying, the better the comparison will be when it comes to price.
How recently the property was sold. A property that was sold more recently is better than one that was sold even just a few months before. This is because market changes impact home prices and the market can change in just a few months. So, a property sold within 3 months is ideal, however if this can't be found, then a property sold within 6 months is also acceptable to use.
4. Factor in any neighborhood trends
Don't forget to include any micro trends in the neighborhood when you're considering prices, as these can impact property values. For example, if you're looking at purchasing a rental property and the building has recently implemented extra security, this would lead to a higher listing price.
This could mean that the price of the property you're looking at is higher than the comps you've come across. So, considering any neighborhood changes that could impact property prices is also an important step to remember when assessing an accurate market value of the property.
Real estate market analysis is crucial to real estate investors' journey. There are a host of factors that go into determining the price that a house will be listed at. So, a comparative market analysis is necessary to estimate the fair market value of a home reliably and figure out what to offer for it.  
A real estate market analysis is more than a comparative market analysis. It also includes the economic, educational, employment and even ecological aspects of the neighborhood. All of these factors influence property prices in some way and are therefore necessary to consider for those who are in the real estate business and making purchasing decisions.