One of the biggest components of being a successful real estate investor is identifying the potential value of a property. But you hire an official appraiser to give you an estimate every time you come across a potential deal. The easiest way to quickly estimate the potential market value of a property is by pulling comps from similar nearby properties. Here is a look at top real estate comps software that will help you get the job done.
What are Real Estate Comps?
Comparable sales – or comps – are homes that have recently sold and feature characteristics that are similar to a property you're interested in purchasing. These characteristics include location, size, condition, and any upgrades such as a pool, outdoor barbecue, and so on. Using these comps, you can determine a rough estimate of the potential market value of a particular property by taking the average from these comps and adjusting for any differences between them and the one you have your eye on. The more properties you can find, the more accurate the estimate will be, but typically anywhere from three to five properties that have sold in the past 3 to 6 months will suffice.

If you have a broker, they can help you pull comps from the MLS. But you can also do it yourself using online listing services and other software. Here is a look at some of the best real estate comps software available online.
Best Software to Help You Find Comps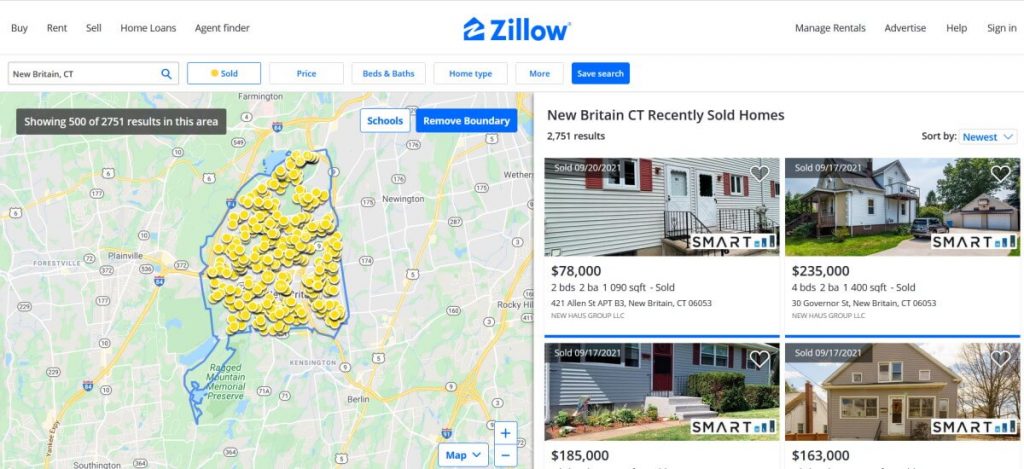 Zillow is one of the most powerful real estate search engines on the market and offers tons of valuable features that can be useful for pulling comps. You can use Zillow to search the city and neighborhood where the property is located and see nearby listings that have sold recently. You can also view the basic properties of each listing, including the number of bedrooms, bathrooms, and any amenities. This can help you determine a quick estimate based on available sales data. However, keep in mind that Zillow uses public records and therefore the data available may not be as up to date as other sources for real estate comparables.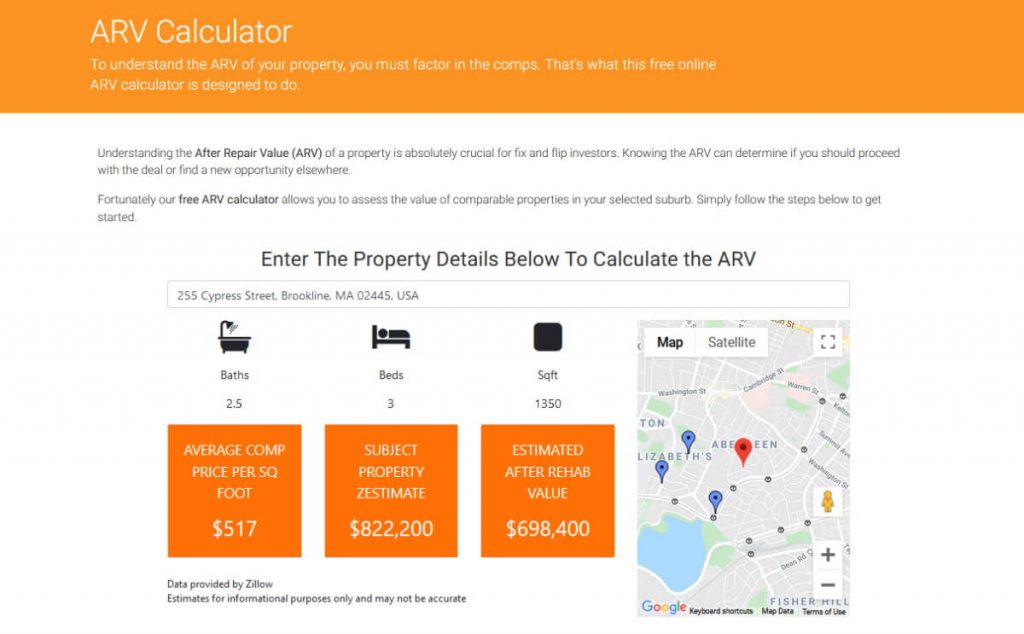 One of the simplest ways to source comps is using an ARV calculator. Given how important the after-repair value is for house flipping, having quick access to comps is an extremely important component of any successful flip. In essence, you need to know how much the house is likely to be worth after the renovations have been completed, in order to estimate how much profit you can make during the deal. Fortunately, New Silver has built a free ARV calculator specifically for this purpose. It allows you to source the prices of recently sold properties, by putting in the property address into the search bar.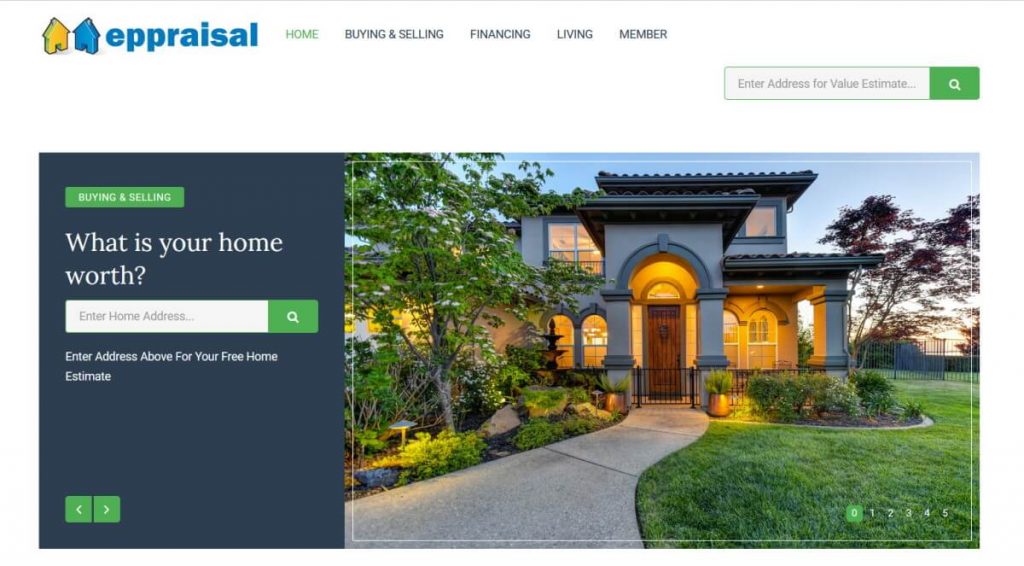 Eppraisal is a free home valuation software that is great for getting a quick estimate of the value of a property and others in the area. In addition to the basic features of a property, eppraisal also offers more advanced demographic data about the area, such as statistics relating to the education, finances, and employment status of the residents. This can help narrow in on a more accurate figure than general sales data aggregators like Zillow. Plus, this real estate investment software allows for a side-by-side comparison with other popular listing sites, so you can see the differences for yourself.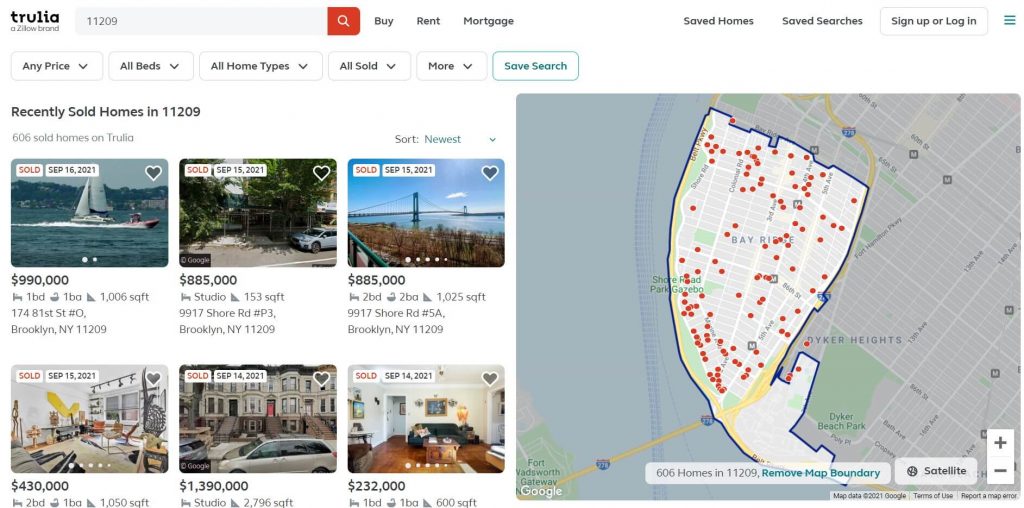 Trulia is another popular listing search engine that can be useful for pulling comps. Trulia is similar to Zillow (and is now owned by the company) but offers a slightly different user experience and features. For instance, it allows users to view a visual breakdown of the costs associated with the property, including mortgage payments, property taxes, home insurance, mortgage insurance, and any other associated fees. It also features a handy crime map that pools data from local law enforcement and news reports to give users a better understanding of the level of safety in the community.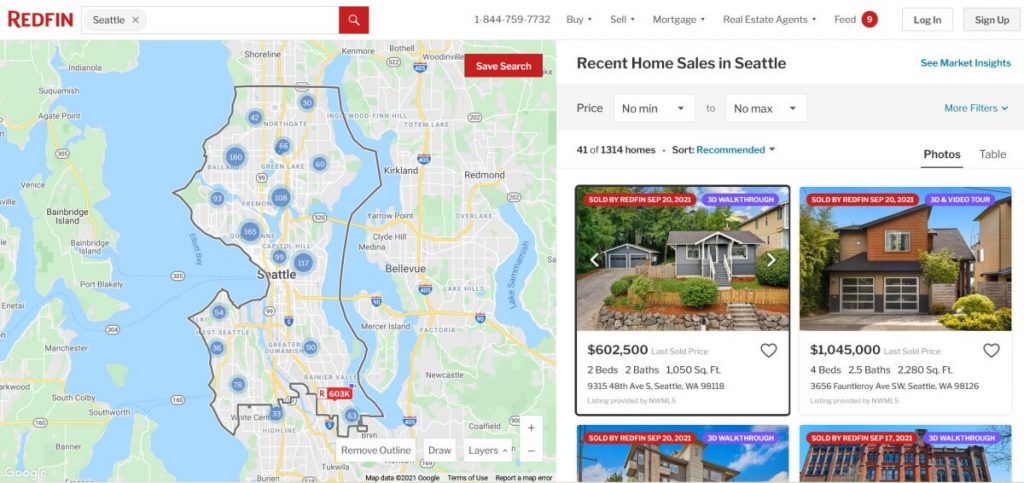 Redfin is another popular alternative to Zillow that is good for pulling comps. Redfin is essentially an online brokerage that helps buyers and sellers facilitate real estate transactions using their own agents instead of a traditional brokerage. They also have an online sales database that is free to use, even for those not utilizing their brokerage service. Because they have experienced agents working toward updating the sales data, their figures are often more accurate than Zillow and Trulia and they offer more in-depth sales metrics, as well.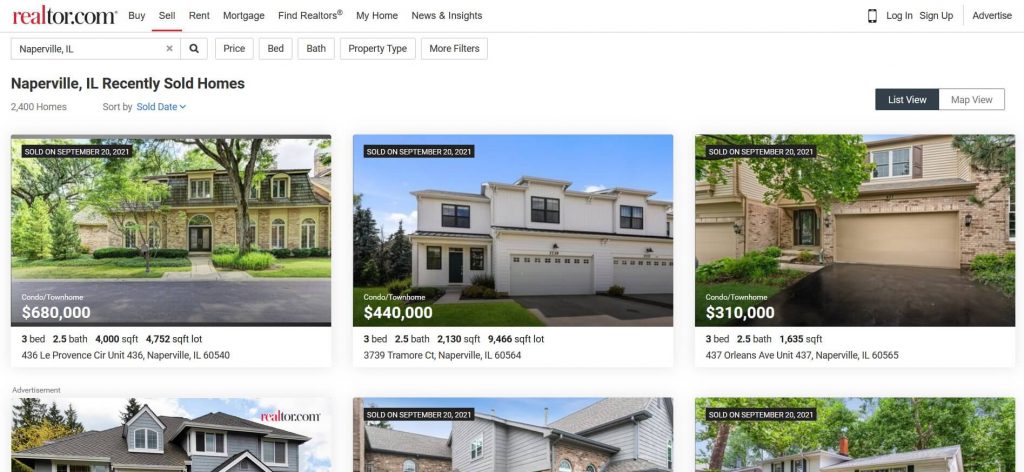 Realtor.com is another useful resource for finding the value of properties in the area. It's a resource sponsored by the National Association of Realtors and offers free data on properties across the country. Their online database can help you view key metrics about a property, such as the square footage, lot size, and its estimated value vs the average sale price in the neighborhood. Plus, it can help connect you with an experienced broker in the area if you want to do a deeper dive into the numbers using the MLS.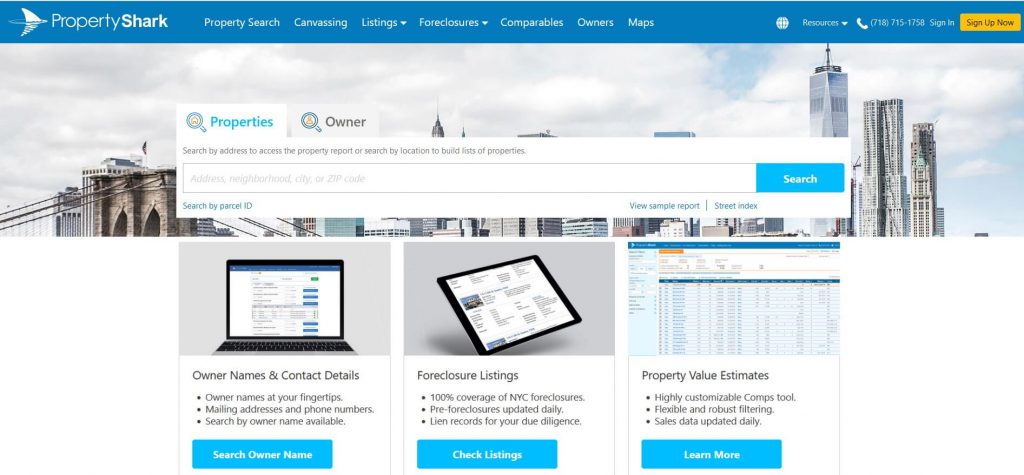 Property shark is an online data aggregation platform that offers valuable resources to property investors. In addition to searching for listings and pulling sales data, the software also has a handy tool that allows you to find the contact details of the current owner. But it only offers limited features with the free version and to get the most out of this powerful software, you'll have to sign up for a paid monthly plan. 
Free Software To Find Real Estate Deals
FlipScout by New Silver is a free tool that helps investors find the most profitable deals on the market using data and computer intelligence. This makes it great software for pulling comps because you can not only view available sales data and other important metrics, but you can also estimate rehab costs and potential return on investment. The software allows you to search by zip code, city, or address and filter results based on price range, home type, and the type of sale (on-market, foreclosure, etc.). Flipscout is great for pulling comps because it was designed with real estate professionals in mind and offers several key features that will help you make smarter decisions about your purchases.
A) Speak To Real Estate Agents
A good real estate agent can be a very helpful resource when attempting to get house comps. Licensed real estate agents tend to have very good knowledge of how much homes are worth, especially in the local market they specialize in.
Also, there's no reason to feel guilty about sourcing house price info from a real estate agent, even if you don't intend to use their services. It's better to think of it as a networking opportunity. The more real estate agents you have on speed dial, the easier it will be for you to buy and sell properties when you are ready to pull the trigger on a deal.
The simple truth is that  only licensed real estate professionals can pull MLS comps. However, that doesn't mean that someone can't source MLS comps on your behalf.
Real estate agents, realtors, appraiser are your best bet for sourcing MLS Comps. However, you can also consider using a syndication service like ListHub.
Real estate investing is all about crunching the numbers and using data to make smarter decisions. Compiling accurate comps is one of the best ways to ensure that you budget correctly and you're able to get your desired return from a deal. Any of the software listed can help you compile accurate comps and you may even want to use multiple to ensure the figures are as accurate as possible.