Buying rental property out of state is a great solution for investors who are looking to diversify their portfolio, get the tax incentives associated with this, gain access to growing markets outside of their own, tap into more affordable markets and find niche investment opportunities.
The drawbacks of buying rental property out of state can be daunting, however there are solutions for each challenge that presents itself. For example, a lack of local market knowledge can be rectified by tapping into a local real estate agent, doing extensive research and networking with real estate professionals in the area.
What Are The Benefits Of Buying Rental Property Out Of State?
The benefits of buying rental property out of state can be significant, however this strategy requires solid due diligence and an experienced and reliable team. If you're considering buying rental investment property in a different state, let's take a look at the reasons why this would be a good move.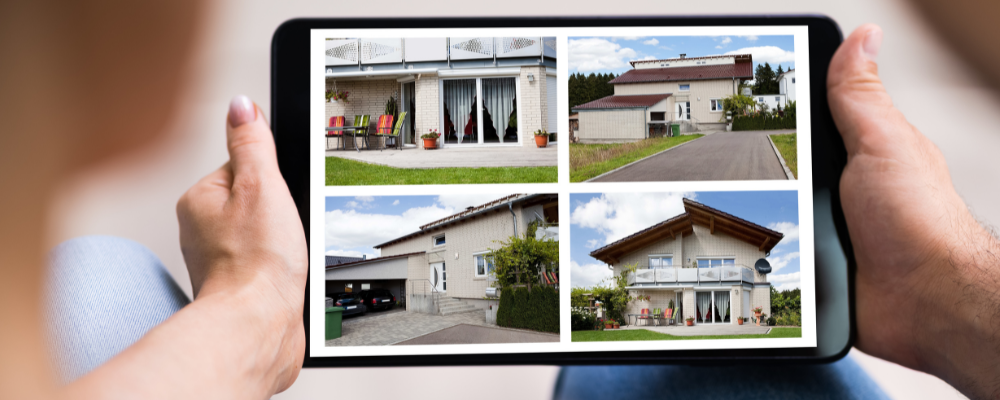 Benefit 1: Diversification
Portfolio diversification is one of the most significant benefits to investing in rental property in a different state. This strategy allows real estate investors to expand into new areas and take advantage of the opportunities presented in different real estate markets. The main advantage of diversification is that investors can mitigate the risks that come with investing, by spreading their risk across various properties in different states.
For example, some markets may weather economic storms a little better than others, and investing in these states can provide investors with a way to avoid major losses on their rental properties.
Each state offers a different set of regulations around tax incentives and deductions. So, some states may have more attractive tax benefits for rental property investors, such as tax breaks on investment property purchases, reduced property tax rates, or tax credits for certain investments. Investors can save a substantial amount of money and increase their overall profits by branching out to purchase rental properties in states that offer better tax incentives.
Benefit 3: Access to Growing Markets
Investing out of state gives investors access to markets that are booming. Detailed research into the local real estate market will show that certain regions are witnessing robust economic expansion. This leads to increased investment property values and rental demand. This growth may be driven by factors such as job opportunities, population influx, or urban development. Whatever the cause, investing out of state allows investors to capitalize on the growth in other areas and make larger profits overall.
Buying rental property in other states allows investors to tap into more affordable markets. Some markets offer rental properties that cost a fraction of those in other areas or states. These areas can provide the ideal solution for investors who are new to the real estate world and don't have a large amount of capital, or who are looking to spend less so that they can invest in multiple rental properties.
Benefit 5: Niche Investing
Different areas will have unique real estate market dynamics, where particular types of investment properties are more popular. For example, coastal areas are often a hotspot for short-term vacation rentals. By investing out of state, investors can purchase specialized property types for their portfolio, and align with the local market's demand. This is a strategic move that will be great for overall investing and open up a new world for diversification and expansion of portfolios.
What Are The Disadvantages of Buying Rental Property Out Of State?
While investing in rental property out of state may sound like a great solution for various investing purposes, it also comes with drawbacks that investors should be aware of. These can be mitigated with a few solutions that we will outline in the next section.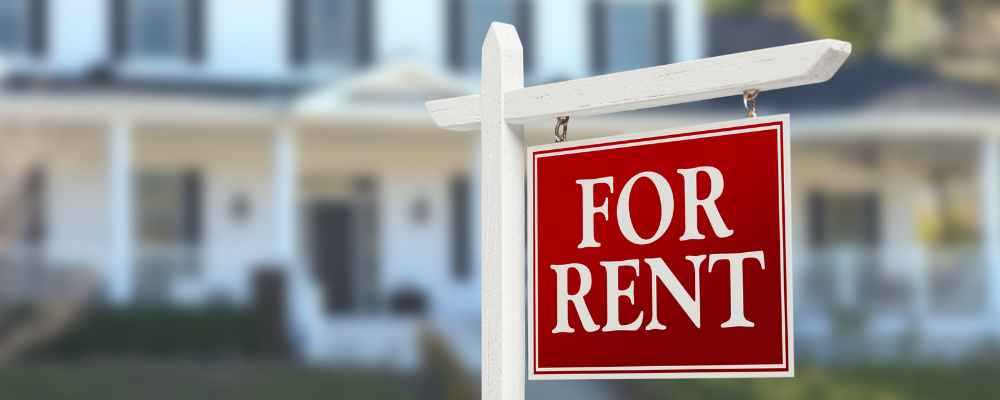 Disadvantage 1: Limited Local Market Knowledge
The first and perhaps most notable disadvantage of buying rental property out of state is that investors are not likely to have an in-depth knowledge of the local real estate market. Each local market will have different levels of demand for certain property types and more nuances that will be key to making the right investment decisions. Not knowing these can be a problem for making important investing choices.
Disadvantage 2: Property Management
Managing a rental property that has been purchased in another state is a significant challenge that needs to be overcome. Property management includes property maintenance, tenant issues, and day-to-day management. This drawback also becomes more apparent when an investor is not familiar with the local market. Investors will need to rely on others to take care of these tasks and execute them to a high standard.
Disadvantage 3: Higher Expenses
Long-distance property ownership can result in unexpected expenses, particularly when it comes to maintenance and repairs. Issues with the property can often go unnoticed in the early stages, potentially leading to higher repair or renovation costs eventually. Add to this, the fact that good property management will need to be done and this can cost a significant amount.
Disadvantage 4: Legalities and Tax Differences
Each state has its own laws and tax regulations, and if you're not familiar with these, this can become a major problem. Navigating these differences can be complex and may require professional assistance which in turn will cost extra. Failing to comply with local laws can result in legal issues and additional expenses. Owning rental property in several states also becomes complicated for tax, so you may need to pay an income tax professional to assist with this.
How To Overcome The Main Challenges You Will Face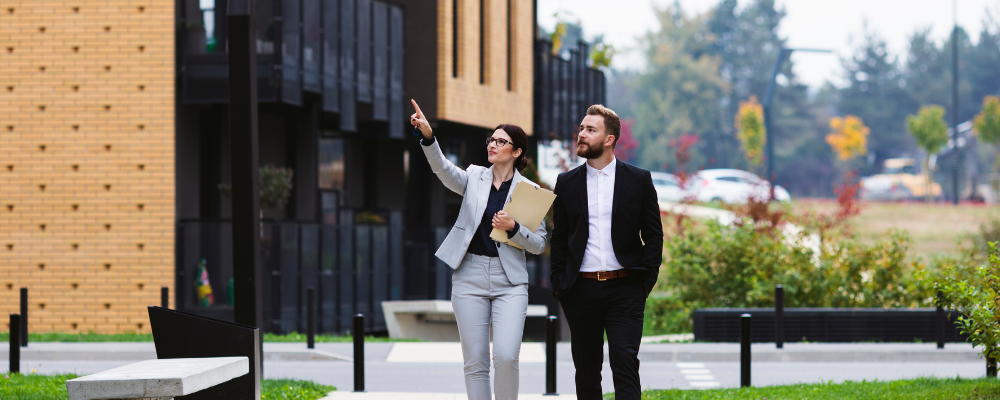 Challenge 1: Lack of Market Knowledge
A lack of knowledge about the local real estate market can be detrimental to rental real estate investing in another state. It's important to know what the rental property demand is like, and which property types are sought after.
Solution: Do comprehensive research into the local market before you invest, this includes speaking to real estate agents, a property manager and other real estate professionals. It's important to get inside information and as much in-depth knowledge of the local market as you can, so that you can make the most informed investing decisions.
Challenge 2: Managing the Property
Managing a rental property without being there in person can be tough. In fact, this is one of the biggest challenges you will face with buying rental property out of state. The danger here is that the property can fall into disrepair, tenants can be left waiting for too long for repairs to be fixed, and the property can become occupied by bad tenants who aren't removed quickly.
Solution: Hiring a local property manager or property management company is a great way to get someone on the ground, to manage your rental property and essentially be your eyes and ears. It's also a good idea to make the occasional visit to your rental property anyway, to check that the tenants are taking care of the property, the property manager is staying on top of repairs and maintenance, and that the communications about the property from both the tenant and the property manager are accurate.
Challenge 3: Finding Funding
Getting the right funding for a rental property out of state can be a challenge. Banks are more reluctant to provide loans for investment properties, unless the owner will be using the property for themselves as well. So, funding can be a stumbling block for some investors. However, there are other options and funding sources can vary depending on your financial situation, the property's location, and your investment goals.
Solution: Hard money loans are based on the value of the property and are less focused on an investor's personal financial situation. This makes them an attractive option for real estate investors. Hard money loans provide fast funding to investors who are trying to beat the competition by acting fast. Hard money loans provided by lenders such as New Silver, can be suited to rental properties with 30-year loan terms and lower interest rates.
Another solution to consider is private loans. Private lenders, including individuals or private investment firms, can be a flexible source of funding for out-of-state investments. These loans are often based on the property's potential rather than the investor's credit score, making them suitable for real estate investors as well. However, interest rates may be higher on these loans.  
Challenge 4: Limited Experience and/or Extensive Renovations
For those who are new to rental real estate investing, or who have limited expertise in the area where they are investing, out of state rental property investing can be a difficult task. Properties that need extensive renovations are also a challenge for those living in a different state, as they need to manage this process once they've purchased the property and only start receiving an income after a few months.
Solution: Purchasing turnkey property is a great way to minimize risk and tap into local expertise. Turnkey providers are typically well-versed in the local real estate market. They can help you select properties in areas with strong rental demand and potential for appreciation. This local insight can be invaluable for making informed investment decisions.
Along with this, turnkey properties sometimes come with a tenant in place, or they're ready for tenants to move in straight away. Which means that an investor can begin earning rental income immediately. Turnkey properties essentially offer a hassle-free and streamlined approach to out-of-state real estate investing, where the risk of unexpected expenses is drastically reduced.
Tips For Finding A High ROI Rental Property Remotely
Finding a rental property that offers a high return on investment requires a strategic approach and careful consideration, particularly when you're buying rental property out of state. Here are some tips for finding a rental property remotely that is likely to produce a high ROI:
1. Conduct Thorough Research
The first, and perhaps most important step in your journey towards finding a rental property that has a promising ROI is the research phase. This includes extensive research into the local market, evaluating economic trends and consulting local real estate experts.
Online resources, real estate websites, and local news outlets can provide valuable insights into the local market that you can use to make a more informed decision on where to purchase. Building relationships with real estate agents in the area where you'd like to invest, is a good way to get firsthand knowledge and expertise on the local market and potential investment opportunities.
2. Analyze Property Metrics
There are online tools and calculators available that can help you analyze the metrics of each property. It's important to work out an estimate of the property's ROI potential, that is as accurate as possible. Look at the purchase price, rental income, operating expenses, property taxes and the potential for appreciation. A rental property's metrics will give the best indication of the potential ROI, but make sure to consider all the factors that will contribute to this.
3. Get Professional Guidance
For out of state rental properties, consulting with local a real estate agent, and networking with other real estate professionals can be a vital avenue for finding the right property. A real estate agent will have extensive market knowledge and may be able to recommend particular neighborhoods and share insights on potential investment opportunities.
Connecting with local investors via investor networks and online forums can also generate valuable insights for investors who are buying out of state rental property. Local investors will have valuable insights into the likely areas that could provide higher ROI on rental properties.
While remote real estate investing presents challenges, owning rental property can also be a lucrative strategy when executed correctly. It's crucial to rely on local experts, leverage technology, and conduct thorough research to identify a high ROI rental property that aligns with your investment goals.  
Ultimately, for real estate investors, the benefits of buying property out of state can be substantial, but careful planning and local expertise are key to success.