One of the major beauties of real estate investing is that there are many options. One of the options is to invest in rental properties. Buying an investment property means that you want the property to generate the best return on investment possible. 
For decades, long-term rentals were the most preferred option for real estate investors. However, short-term rental platforms, such as Airbnb, have popularized vacation rentals. While it may seem like long-term rentals are taking a back seat, both strategies have their own pros and cons.
As such, determining what strategy to go for depends on what you're aiming for and what your comfort levels are. In this article, we'll help you break down the advantages and disadvantages of each rental strategy so you can make a smart decision that suits your situation.
Investing in a Long-Term Rental Property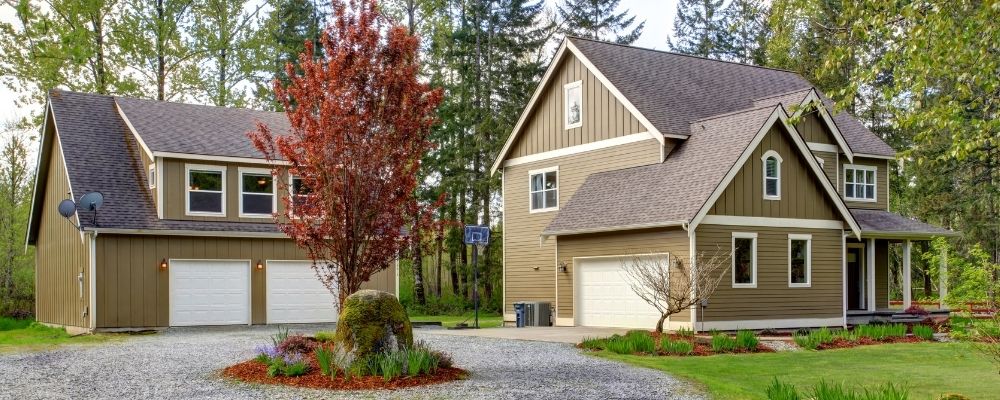 As the name suggests, long-term rental properties are usually rented out to a single tenant for a long time, say a 12-month lease, for a fixed monthly or annual rent. While most traditional residential lease periods are 12 months, some landlord-tenant laws and regulations allow for longer leases.
So, why would an investor choose the long-term rental property strategy? 
Pros of Long-Term Rentals
Here are the advantages that landlords enjoy when buying long-term rentals:
Consistent rental income: When you have a tenant under a 12-month lease or longer, you're assured of rental income every month. It also makes it easier to budget for property maintenance and repairs, since you already know how much money to expect. 
Easier property management: With regards to property management, long-term rentals don't require a lot of attention. Whether you self-manage or outsource to a property management firm, you're assured of spending less time and energy managing the property.
Lower property expenses: Long-term tenants tend to take care of basic tasks, such as cleaning, yard work, and paying their utility bills. Also, traditional tenants think of the property as their home. As such, they'll take care of the property and cause minimal wear and tear.
Cheaper management: If you decide to outsource the management tasks to a property management company, you'll pay around 8-10% of the monthly rent collection as fees. On the flip side, short-term rental property owners pay up to 30% to property managers every month since there's more work involved.
Less turnover: Once a long-term tenant signs the lease, you don't have to worry about marketing, paperwork, and other administrative tasks. You'll only have to work on finding another tenant once the lease has expired and the tenant has moved out.
Cons of Long-Term Rentals
Let's now flip the coin and look at the possible drawbacks of a long-term rental property. They include:
Landlord laws and regulations: Local government authorities have particular laws and regulations for long-term property owners to follow. For example, in many states, landlords must give their tenants notice before entering the property, even if it's for maintenance purposes. The leasing and eviction processes also have laws that investors must adhere to. Ensure you understand these laws to avoid possible issues in the future.
Maintenance and repairs may be more difficult: Since you have a tenant occupying the property for a long period, it's harder to spot issues that may balloon to bigger problems in the future. Such issues could be more expensive in the future. To counter this challenge, you may issue a notice to your tenants for quarterly or semi-annual property inspections.
Lower profit margins: When you compare long-term rentals with short-term rentals for sale, the former offer lower profit margins. While they're still a great source of passive income, they may not generate the same income and return as a short-term rental in a busy vacation or business location. This investment property calculator can give you a better sense of the ROI you can expect with a long term rental.
Tenant application: Because you're renting out your property to one tenant in the long term, you want to find the right renter and ensure they're a good fit. This means that you must pay a lot of attention to the tenant screening process. Even with strict scrutiny, you may sometimes still end up with a tenant who is rowdy, doesn't pay their rent on time, or intentionally causes damage to your property. If it gets to a point where you must evict them, the process is expensive and may take a lot of time.
Investing in a Short-Term Rental Property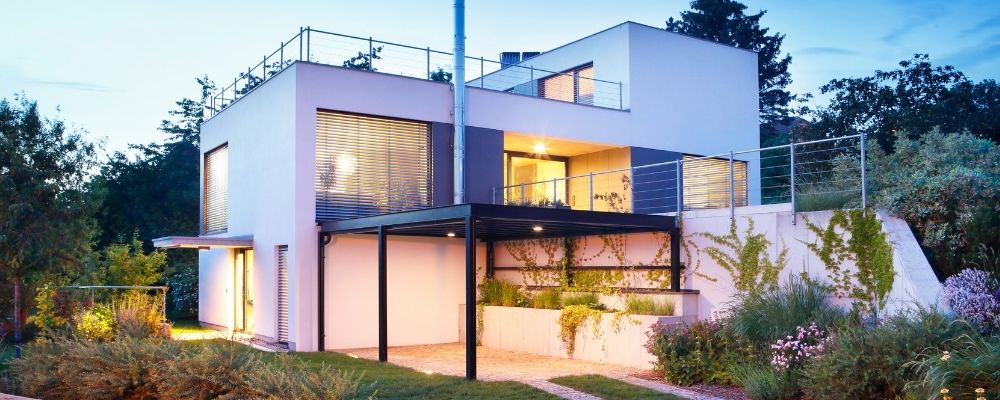 Short-term rentals, which are also referred to as vacation rentals, are properties rented out on a daily or weekly basis. Ideally, short-term rentals are rented out for a minimum of one night. The length of the lease is determined by the property owner, the location, and many other factors.
The short-term rental strategy has become tremendously popular in the past few years, with the rise of platforms such as Airbnb, Vrbo, and HomeAway. Many traveling guests prefer this kind of accommodation since it's much cheaper compared to hotels.
Just like long-term rentals, investing in short-term rentals also has its unique benefits and drawbacks.
Pros of Short-Term Rentals
Though long-term rentals comprise a stable source of income, there are a few reasons why investors may prefer vacation rentals. They are:
Higher income potential: Short-term rental property investors can adjust their nightly rental rates to match market demands or seasons to maximize their rental income potential. During the high season when there's strong demand, short-term rentals can generate up to three times more rental income than long-term rentals. Real estate investors opting for this strategy can access dynamic short-term rental data to adjust their daily rates and optimize the rental income that their short-term rental can generate.
More flexibility: Short-term rental owners enjoy more flexibility than long-term rental owners. For example, you can block off calendar periods when you want to use the property yourself without inconveniencing your guests. Also, some investors follow the short-term rental strategy to keep their options open should they choose to sell. Property buyers are much more likely to buy a property without a long-term tenant.
Easier to maintain: Short-term rental hosts and property managers schedule cleaning and inspection every time a guest checks out and before a new one checks in. Due to the frequent maintenance, it's easier to spot and fix any issues before they escalate.
Less wear and tear: Vacation rental guests book the rental for a few days to a few weeks. They tend to be occupied mostly during weekends and high seasons, not throughout the year. This means that it may take years to build up considerable wear and tear to the property.
Personal use: Most short-term rental owners use the vacation property themselves when they're not booked. This means you have a property to use while on vacation and still generate income from when not in use by you.
Cons of Short-Term Rentals
There are a few downsides that come with owning a short-term rental. Here are some challenges vacation rental hosts experience:
Consistent income not assured: Short-term rentals have higher income potential. However, there's always a chance that your property could stay unbooked for an extended period. This is unlike long-term rentals that assure you of a specific revenue every month.
Utility expenses: Unlike long-term rentals where the tenant pays for the utilities, short-term rental owners have to pay for utilities, such as electricity, internet, cable TV, gas, water, and others. While some owners try to add the bill to the rent, the additional expenses can end up being too much to manage.
More maintenance tasks: As a short-term rental property host, you must stay at the top of your property maintenance tasks or you risk getting negative reviews on booking platforms. This means that not only should you clean your property after every booking, but also ensure that there is no blocked drainage, leaking pipes, or bubbling paint. You must also ensure that amenities, such as air conditioning and WiFi, are functioning well.
Highly competitive: Many investors purchase short-term rentals in high-demand markets to maximize their income and minimize vacancies. However, competition from other short-term rentals and hotels in the area is usually high. You have to keep coming up with ways to stay ahead of your competition.
Laws and regulations: Many local authorities have passed strict laws to govern short-term rentals. Depending on the location, you may find limitations on the maximum period allowed. Similarly, you may be required to collect occupancy tax from your tenants. 
Short-Term Vs. Long-Term Rentals: Verdict
As you can see, there are distinct benefits and pitfalls for both the long-term and short-term rental strategies. When it comes to choosing the ideal strategy, there's no one-size-fits-all answer. What may work for one investor may not work for you.
You should shift your focus from choosing the rental strategy to nailing your investment goals. For example, if you'd like to earn a consistent income more passively, owning a long-term rental may be ideal for you. If you want to actively own and manage your investment, short-term rental properties may work for you.
Also, you should first and foremost ensure that you're investing in a suitable market with high returns before you invest in real estate. Your location determines the rental rates you set and the property expenses you can expect for either rental strategy. Look at rental comps to determine your rental rates.
Choosing the ideal rental strategy can be a tricky affair. However, the above tips will help you decide. After all, the choice is yours to make.

This article was written by Mashvisor: Mashvisor is an industry-leading source of residential real estate data and analytics in the US market. We help investors find profitable long-term and short-term rental properties quickly and confidently. We've turned 3 months of real estate research and analysis into 15 minutes.