Estimating expenses is something that real estate investors should get to grips with, so that they can make better decisions about finding a good deal on an investment property. If investors cannot start estimating real estate repair costs accurately, they face the possibility of not being able to make a profit from their investments.
Real estate investing involves knowing the ins and outs of each project and how it works, from beginning to end. Fix and flip projects are one of the most popular ways that real estate investors can generate an income. These, along with many other real estate projects, involve repairing and renovating properties in order to sell or rent them out for a higher price. Which means that to make the best decision about whether an investment property is a good deal to buy, real estate investors need to be able to estimate the repair costs. To help with this we've compiled a detailed guide on estimating real estate repair costs.
How to estimate repair cost on homes
Before you begin any number crunching, it's important to do a full assessment of the property. This should include:
Structural assessment: Make sure that the home has no major structural problems such as floors that aren't level or a ceiling that dips.
Common dangers: Check the property for any signs of the "common dangers" that can often be found in old homes, such as mold, pests or septic tank issues.
Interior assessment: A home inspector can summarize the basic problems with the home's interior. Certain aspects need to be up to standard before the home is classified as safe to live in, such as the plumbing, insulation, roof and walls.
Final touches: Lastly, you'll need to assess the smaller details that also need to be repaired before the home can be rented out or sold, such as paint, appliances, fencing and landscaping.
Next, you should know exactly what your end goal with the project is and what you want the property to look like when it's finished. Which means knowing the market trends and what buyers in the area are looking for. Once you understand what buyers want, you'll also be able to narrow down which repairs are the most pertinent and which improvements aren't as important.
Lastly, you should research comparable properties (comps) in the area that have been listed, so that you can compare the condition of these houses to your property. This will also give you a good idea of how much the repairs could raise the property's value.
Method 1: Consult an expert
Search for a contractor who is well versed in rehab projects and home improvements specifically. Ask them to come and have a look at the house so that they can tell you what they think needs to be done, also give them your ideas of what you'd like to do. They can give you a ballpark number for the total rehab cost, in their professional opinion, which will be a lot more reliable that anything else.
You may need to sweeten the deal to encourage a contractor to help you. Which means that you'll need to offer payment in the form of money, a gift card or you can offer to send them your property deals once you begin wholesaling real estate. If you can, get more than one opinion on the project, because contractor prices vary so their estimates may be different.
If you get an estimate from a contractor, it should show the overall cost as well as the following:
The full scope of the project, including which contractor or subcontractor will be responsible for each part of it
How long it will take to complete the project
The terms of payment
The cost of labor and materials
Which permits will be needed and how much they will cost
Any other miscellaneous expenses that could crop up
Method 2: Go online
Online platforms are one of the first places that investors often turn to for repairs estimates, simply because they're quick and easy. However, these will just be a ballpark number and may also require you to know the nitty gritty costs like the materials and labor.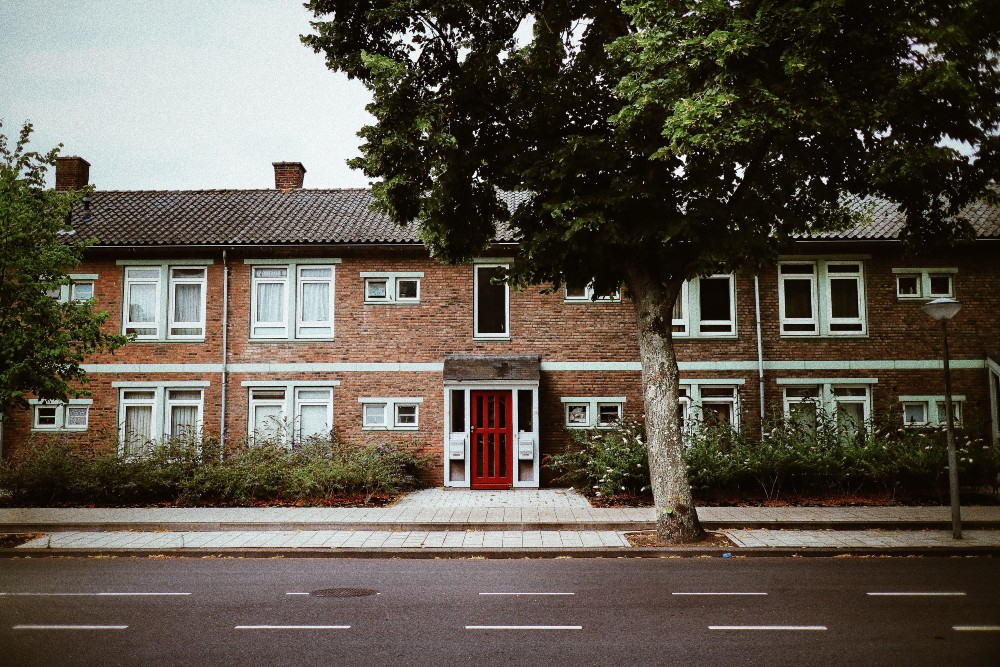 How do you calculate labor and material cost?
The first step to take when you're looking at the cost of materials and labor is to break down your project into categories. You can then determine a cost for each category, which will help you take small bites and work out the cost of these, then add them together to determine the cost of the entire project. You can use categories like exterior painting, roof, plumbing and flooring.
Material prices are impacted by local taxes so bear that in mind when you're working these out. You can enlist a contractor to help you estimate these, but first make sure that you've worked out exactly which repairs and improvements you're going to tackle and what materials you'll need for these, as well as the size of the room or area which will be involved.
Labor costs are set according to the legal requirements, however a very rough estimate of this can be determined by doubling the cost of your materials. A contractor can provide a better estimate of the labor costs but this is a general idea.
There are various contracting websites which can help you figure out what some common projects will cost, such as HomeAdvisor, Fixr and Homewyse.
What are the most expensive repairs when rehabbing a house?
When you're doing a rehab project, estimating the costs of the repairs is one of the trickiest things to do, and some of these repairs are non-negotiable. It's best to check that there are no expensive repairs that need to be done on the property ahead of time, unless you're willing to fork out thousands of dollars and know that you'll get a good return on investment (ROI) for these.
Here are a few of the most expensive repairs, get to know these so that if they crop up in a property that you're thinking about buying, you'll be aware of what they could cost to fix.
Foundation repairs: These can cost anywhere from $450 to $11,000 and encompass the likes of cracks in the house, sloping floors, or doors and windows that don't shut.
Roof repairs: A small repair job can cost $650, but a full replacement would cost around $6,000. Roof repairs need to be done if there are missing shingles or if the roof is leaking.
Hot water heaters: These are vital for every home, but if they aren't working correctly they can lead to water damage and other issues. The average cost to repair a hot water heater is $523 and to replace it is $1,000.
Water damage: The damage caused by water ranges from wood rotting to metal rusting and mold growth. Water damage costs an average of $2,330 to repair.
Termite damage: The damage that termites can cause can be major and you'll not only need to repair the damage but also use treatment to get rid of the termites. This treatment can set you back around $541, but the damage can cost you $7,229.
What real estate repairs give you the best ROI?
Getting to know which repairs and home improvement projects will give you the best ROI is your best chance at sizing up a potential investment property as a good deal or not. These are some of the repairs and renovations that will increase a home's value and give you a good return for what you're spending on them.
Minor bathroom remodel: This can provide a return of 102%, with the average cost sitting at $10,500 and the average return being $10,700. A minor remodel includes things like changing the shower head and faucets, replacing the cupboards and updating the lighting.
Outdoor landscaping: The average return on landscaping is 100%. The average landscaping project will cost in the region of $4,999 and return the same amount. Any dollars that are spent on the outdoors will generally help curb appeal and something as simple as trimming bushes and making the yard tidy can go a long way.
Minor kitchen renovation: This provides an average ROI of 98.5%, with the average cost at $15,000 and the average return hitting $14,600. A minor kitchen remodel saves you from having to re-do the entire room, and a few small upgrades can go a long way. Redoing existing cabinets, painting, and putting in new hardware can go a long way to making a kitchen look almost new.
Entry door replacement: The average return on this simple replacement is 90.7%, with a new door costing around $1,410 and the average return sitting at $1,280. Albeit simple, it's a change that will make a big impact because it's the first thing anyone sees when they enter the home.
Replacing windows: The ROI on this is around 89.6%, and the average window replacement costs $9,700 with the average return being $8,700. A new set of windows can change the look of the interior and exterior of a home, and they should be more energy efficient because they will seal better.
Final tips for estimating repair costs on a rehab
Don't forget to factor in the extra costs, there's more to a rehab project than just the labor and materials. There's also the cost of any city permits that might be required, marketing expenses, the cost of any demolition and haul-away services, and appraisal and home inspection fees. Once you've factored in all of the costs, you will have a better idea of the full scope of the project. The good news is, however, that once you've done one successful rehab project, you can re-use your system for future projects, which is one of the most valuable tools for any real estate investor.