What You Need To Know About Bridgewell Capital
Bridgewell Capital is a private money lender that specializes in real estate investments and services their loans in-house. The lender claims to have the lowest investor loan rates, and loans from this lender are usually used for purchasing and upgrading residential properties. Bridgewell Capital offers 6 loan types for a range of real estate investing strategies, from fix and flip properties to rental properties and more.
Bridgewell Capital has funded over $500 million for successful real estate investor clients and began operating in 2008. The lender can fund real estate transactions in over 25 states across the country, and loans are often provided in 10 days from start to finish. The minimum loan amount that Bridgewell Capital can offer is $100,000 and the minimum down payment is 20% of the property's purchase price. The lender claims to offer some of the best private money loans when it comes to loans rates.
Overview of Bridgewell Capital's Loan Products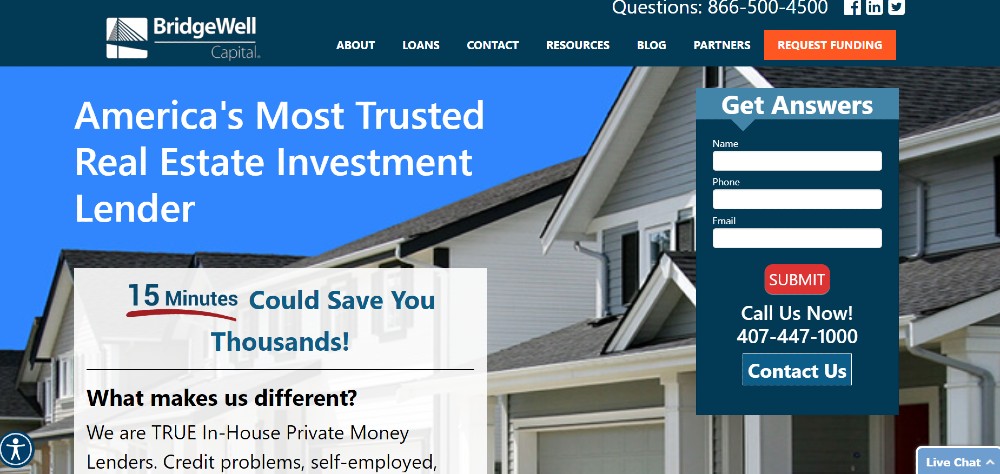 Bridgewell Capital offers 6 loans for different real estate investor needs. Let's take a look at each loan product on offer.
Bridgewell Capital offers purchase or refinance loans for rental properties, with a down payment requirement of 25%. Investors can use up to 65% of the home's value on a cash-out refinance loan. These rental loans are available for both residential and commercial properties, and they are 5-year loans. Getting a rental loan from Bridgewell Capital doesn't require income verification or tax returns, and both single unit and 1-2 unit properties can qualify for these loans.
The fix and flip loans that Bridgewell Capital offers are geared towards investors who are purchasing a property to upgrade and then re-sell for a profit. Bridgewell Capital's fix and flip loans will cover 100% of the rehab costs, and up to 75% After-Repair Value (ARV). Loan closing can take place in 10 days, and there is no pre-payment penalty. No interest is charged on rehab funds that haven't been drawn.
Bridgewell Capital offers loans for the purchase of commercial properties, which include mixed use, office, retail, and flex industrial properties. The lender offers flexible loans for this and will work with each borrower on their individual deal. The minimum loan amount offered is $150,000 and the maximum is $2 million. Owner-occupied, non-owner occupied, vacant and leased properties are all accepted for commercial loans with Bridgewell Capital.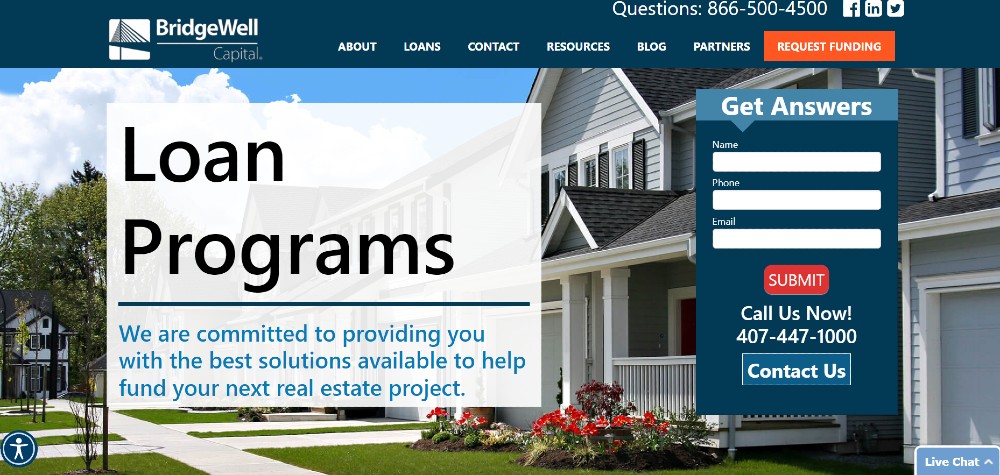 The fix to rent loans are similar to the fix to flip loans offered by Bridgewell Capital. Up to 100% of the rehab costs are covered by these loans, and up to 75% ARV. Fix to rent loans can also close in 10 days and don't charge interest on any rehab funds that have not been used. These loans are geared towards investors who are purchasing a property to upgrade it and then rent it out to generate a passive income.
For investors who have already built up home equity in a property, Bridgewell Capital offers cash-out refinancing which allows them to tap into this equity. Cash-out refinance loans enable investors to free up capital to use for further investments. Loan amounts offered for cash-out refinances range from $100,000 minimum to a maximum of $1 million. No income verification or tax returns are required on these loans, and a minimum FICO score of 620 is required. There are no restrictions on the use of the funds from the loan.
For investors who are buying multi-family properties of 5 or more units. There is no middleman and Bridgewell Capital gives investors access to over 100 institutional capital loan programs for multi-family properties. The lender also offers a multi-family bridge/construction loan, for investors who are wanting to purchase, rehab and resell multi-unit complexes.
Benefits of Using Bridgewell Capital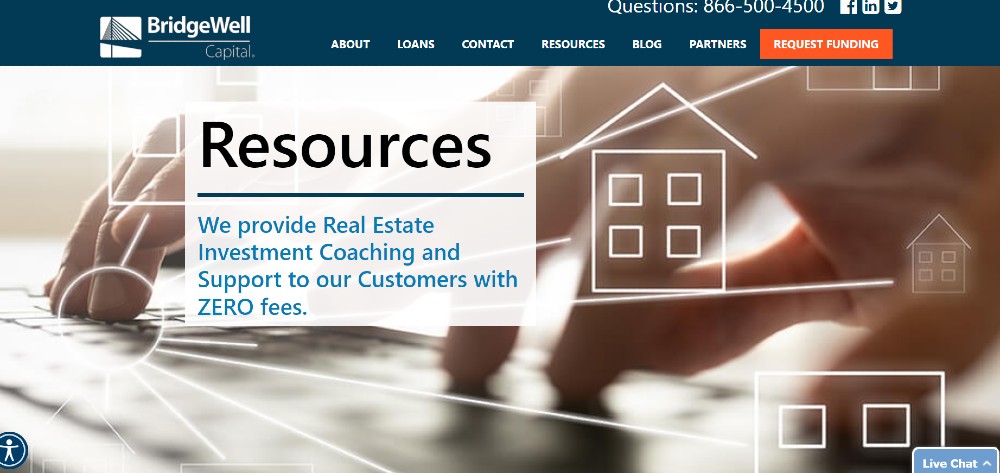 There are various factors that attract investors to Bridgewell Capital and we'll outline each of these below.
Fast closing: Bridgewell Capital offers loan closing within 10 days, which is a big drawcard for investors who are looking to quickly capitalize on real estate deals that they have found.
Trusted lender: Bridgewell Capital has an A+ rating with BBB, which means that borrowers can rest assured that the business is accredited and a licensed mortgage lender.
Investing support: The lender provides professional investment coaches who can support borrowers along their real estate investing journey. This can be particularly useful for new or less experienced investors. As a part of this coaching, Bridgewell Capital helps investors develop a custom real estate investment plan to suit their goals. There is no charge for this support.
Low rates: Bridgewell Capital claim to have the lowest rates on their investor loans, due to the fact that they are a true private lender.
Variety of loan products: The lender offers various loan products to suit different investing needs. This includes fix and flip projects, rental property purchases, multi-family investing and more.
Large inventory: Bridgewell Capital has a large network of real estate professionals that supply the latest investment properties on the market. Which means that investors can get their hands on a large number of the most recent properties on the market.
Drawbacks of Using Bridgewell Capital
The benefits of using Bridgewell Capital also come with some drawbacks, and it's important to consider both.
Funding is limited to certain states: Bridgewell Capital does not provide funding in every state, which means that investors in certain states cannot apply for loans with this lender. There are about 12 states that fall into this category.
Lack of clarity: Some complaints that Bridgewell Capital has received are around not providing enough clarity at the outset. Some investors didn't feel that they had enough information at the qualification stage of the loan, to get everything they needed upfront.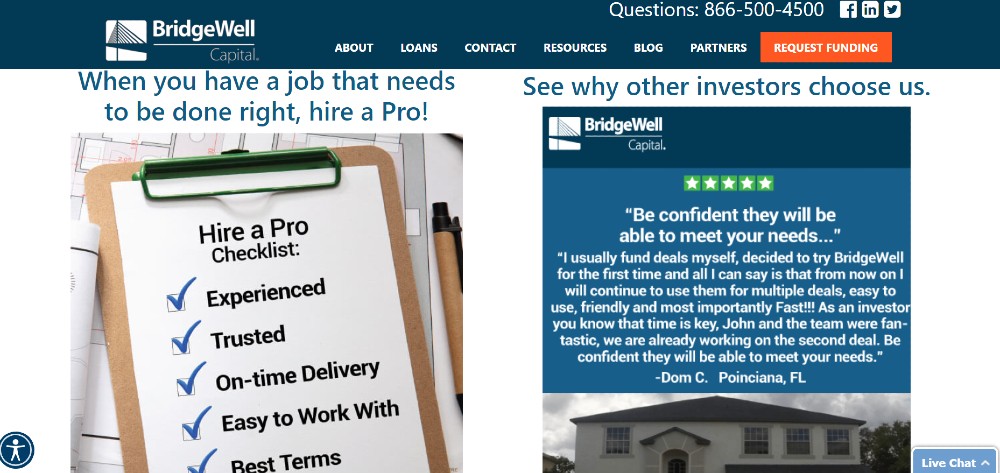 Are Hard Money Loans Good Or Bad?
Hard money loans are a great solution for real estate investors who need fast funding, without the stringent loan approval process that comes with traditional loans. While hard money loan products generally have higher interest rates and shorter repayment periods than conventional loan products, this is manageable for real estate investors who often only need a loan for a short period of time. The benefit of hard money loans is that they offer a more flexible approach to getting the cash needed to make an investment.
Whether hard money loan products are the right financial solution for you, depends on your real estate investing goals and strategy. For fix and flip projects for instance, a hard money loan can be a great solution as it offers fast funding to take advantage of deals quickly, with short loan terms and interest-only options. This means that fix and flip investors often only need to pay the interest on a loan until the end of the loan, where a lump sum is due, which the resale of the property should cover.
Bridgewell Capital Alternatives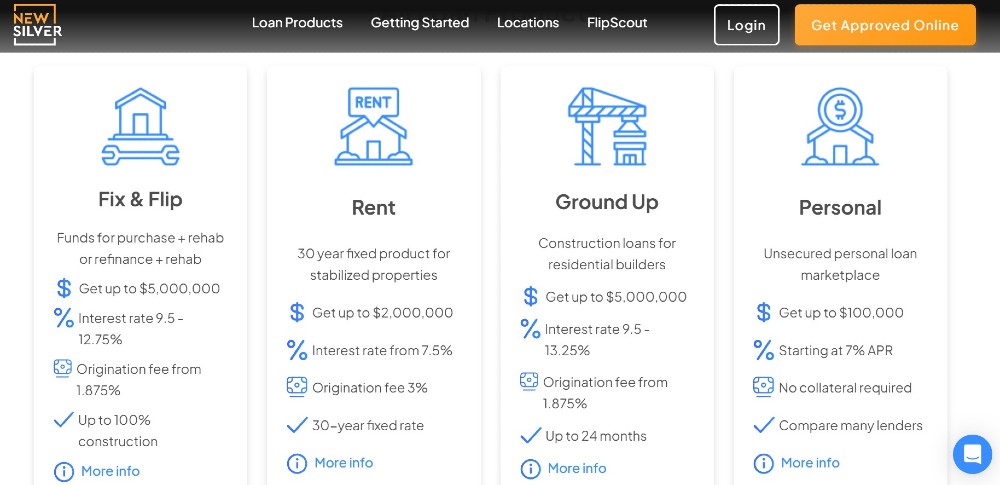 Newsilver.com is a hard money lender, providing funding across 41 states in the US. New Silver offers a streamlined process for real estate investors to find their next investment property, then get funded and purchase the property. New Silver provides a free search platform called FlipScout where investors can choose their next profitable real estate investment by using data and insights around the ARV, ROI, estimated rehab costs and more.
New Silver offers online loan approval within minutes and immediate proof of funds letters so that investors can grab their investment opportunities quickly and beat the competition. New Silver provides loan closing within 5 to 7 days, and investors can get fix and flip loans, rent loans or ground up construction loans. Loan terms are generally around 12 months.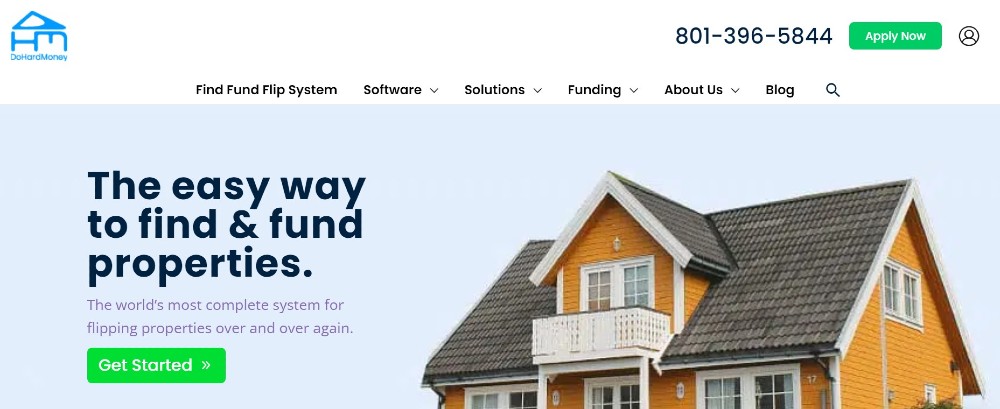 Do Hard Money is a hard money lender for real estate investment purposes, however their services also include a range of resources. Through Do Hard Money you can find an investment property, fund the deal and then sell the property again once you've renovated it. However, to gain access to any of these resources, there are multiple questions to fill in and investors will need to provide their details.
Do Hard Money offers residential rehab loans, fix and flip loans, foreclosure loans, private money loans, rental property loans, refinance loans, new construction loans and bad credit hard money loan products. The loan terms offered by Do Hard Money begin at 5 months and go up to 12 months. Interest rates range from 1.25% per month to 7.99% as a starting point. Investors can get funding with a $5,000 capital contribution.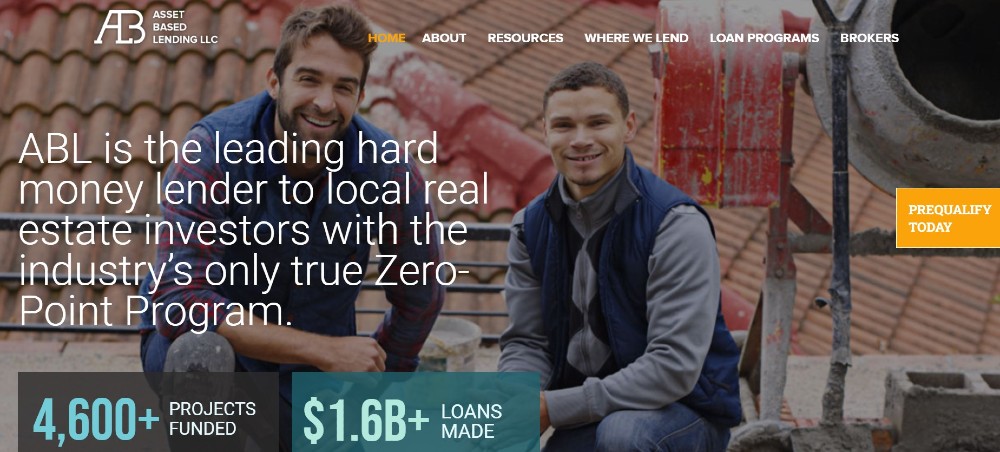 Asset Based Lending (ABL) is a local hard money lender, focused on helping small business owners, real estate investors, and commercial contractors finance their business activities. Loans are tailored to each person's needs and the lender operates in 24 states across the US. ABL offers loan pre-approval within 24 hours and funding in just a few days.
ABL offers fix and flip loans, new construction loans, cash-out refinancing and rental property loans for real estate investing purposes. Their required credit score for loans is typically a minimum of 660, and their interest rates for most 12-month loans start at 10%. The rental property loan has a longer loan term of 30 years amortized, and therefore rates start at 6.5%.