Buying investment properties requires carefully selecting the right lender. With so many lenders to choose from, this can be a difficult decision, whether you're an experienced real estate investor or not. To help you, we've done a review of We Lend LLC, for property investors looking for a private lender.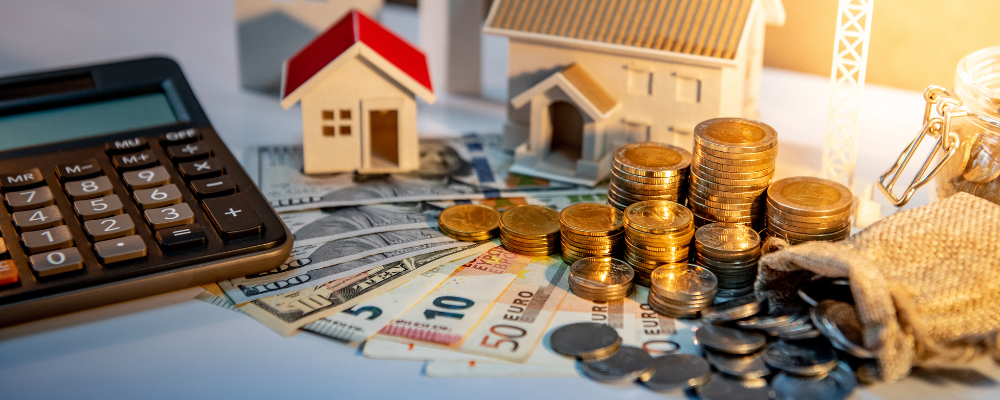 Real estate investors who need fast funding, don't qualify for a traditional loan or are looking for a loan that can be tailored to their situation often consider private lenders. Private lenders can provide a financing option for investors that is easier to qualify for, quicker to get funding and has flexible loan terms to suit each situation. For real estate investors who are choosing a private lender, we'll take a closer look at We Lend LLC to find out what they're about.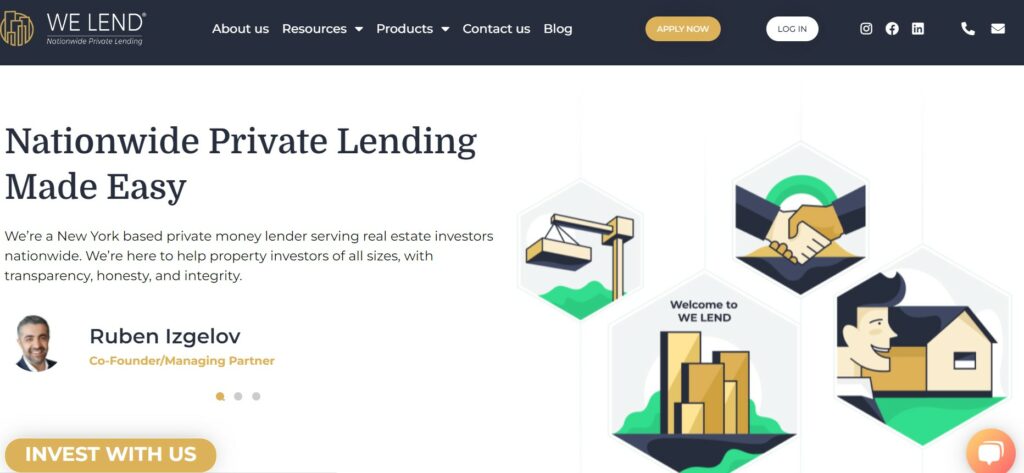 We Lend is a private money lender focused on real estate investors. The lender is based in New York but operates around the country. The lender aims to give property investors low-cost capital as quickly as possible. We Lend provides hard money loans and these are centered around making the loan process easier for investors to navigate.  
The lending process with We Lend looks like this:
Step 1: Real estate investors will contact the lender and describe their financial needs.
Step 2: We Lend will collect the documents they need, as they become available. The following documents are required:
Credit and background reports
Personal financial statement
Information on the investor's previous real estate experience
Scope of work
Appraisal report
Purchase and entity documents
Step 3: The lender will review the details of the deal and all the documents.
Step 4: The deal is then approved or rejected, and funding is provided for those who were approved.
What kind of loans does We Lend LLC offer?
We Lend offers a variety of loans to suit different real estate investing strategies. We Lend offers the following loan products: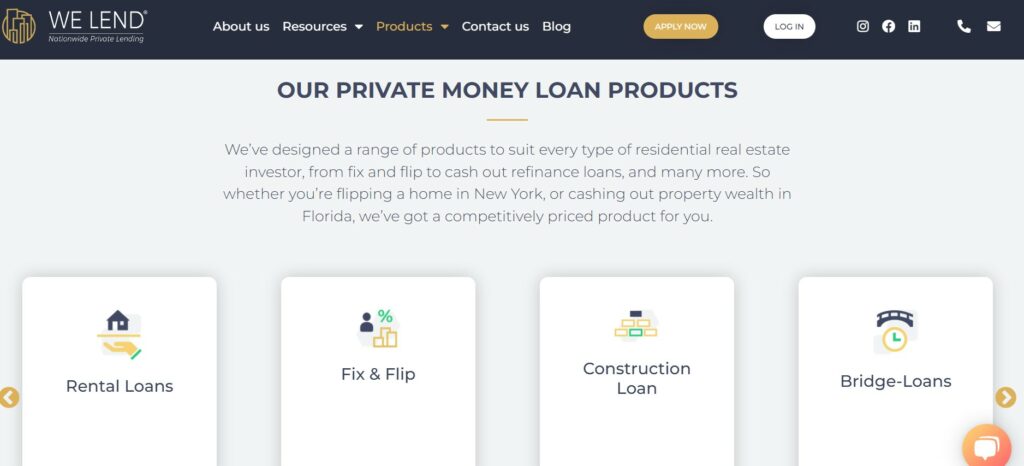 We Lend's Fix and Flip loans offer borrowers up to 90% of the purchase price and 100% of the renovation costs. Investors can get access to funds in 3-7 business days, with no upfront fees or bank statements and tax returns needed. There are no penalties for paying the Fix and Flip loans off early, and proof of funds will be provided. This loan is geared towards investors who are buying distressed properties, fixing them up and then selling them for a profit.
We Lend can provide funding for up to 90% of the purchase price, and up to 100% of the home upgrades, with Fix and Finance loans. Funding is provided in 3-7 business days. This type of loan allows investors the chance to grow their real estate portfolio by adding rental properties to it, which they can purchase and upgrade. The property can then be rented out, and the loan will convert into a rental loan.
Acquiring rental properties requires a large amount of capital, so We Lend provide rental loans which are underwritten as hard money loans. These are 30-year loans that can either be 5/1 or 7/1 adjustable rates. These loans don't require tax returns or a debt-to-income ratio. Funding for rental loans is provided by We Lend within 14 business days.
Investors who are purchasing properties or already own properties that need extensive construction can find financing with We Lend's construction loans. There are no upfront fees or bank statements required. Funding can be provided in 3-7 days for construction loans, and a substantial amount of the construction costs are covered.
We Lend provides short-term bridge loans for investors who need access to a temporary source of capital while they are securing permanent financing. The bridge loan product is similar to the fix and flip loans provided by We Lend. Funding is also provided in 3-7 business days and there are no upfront fees required.
Commercial Multi-family Loans
We Lend offers commercial multi-family loans for real estate investors who are purchasing a property with multiple units, to rent out. Proof of funds will be provided, alongside the flexible terms on offer. No tax returns are required, and there are no penalties for those who wish to pay off this loan early. Funding is provided within 14 business days.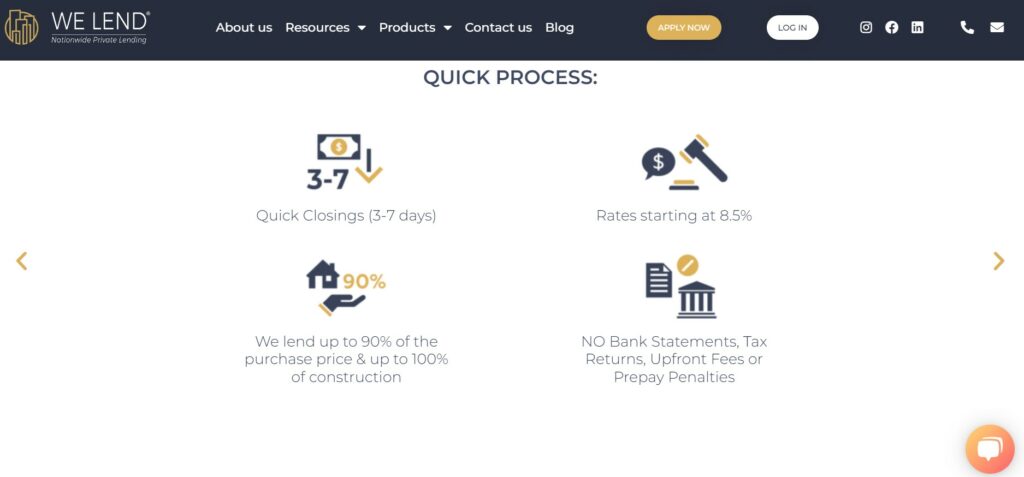 One of the best features of We Lend is the lender's ability to providing fast funding. For real estate investors, being able to secure capital quickly is very important due to the competitive and fast-paced nature of the industry. Real estate investors need to jump on properties quickly or face losing out on deals, and We Lend's ability to provide funding in as little as 3-7 business days allows investors the opportunity to do this.
Another feature from We Lend that adds more value to the loans provided is the expertise offered by lender. We Lend has a valuable network of real estate professionals that they connect investors with.
We Lend offers a Zero Points program where the lender can delay their points until after the deal has become profitable. This saves investors having to fork out money they may not have, before their deal has become successful.
We Lend provides quick proof of funds, so that investors can use this to secure deals. This is an important part of investing, as it allows those who have applied for a loan to secure a deal based on the proof that they will have funds to purchase it.
Worst features of We Lend
Interest rates on loans provided by We Lend start at 8.5%, this is substantially higher than conventional loans. Investors will therefore pay more for loans with We Lend versus traditional lenders.
We Lend does not provide funding in every state. While the lender covers most states across the US, there are 5 key states that the lender does not lend in. These are Arizona, Nevada, Wyoming, North and South Dakota.
On certain loans such as rental loans, funding is only provided within 14 business days. For real estate investing deals, this is a long time and can be detrimental to investors who need to move quickly on a purchase.
There are a host of alternative lenders to consider, for non-traditional loans that are tailored to each deal. Here are few of the most popular choices…

New Silver is a hard money lender servicing real estate investors. Specializing in fix and flips loans, the lender offers loan approval in just 5 minutes and loan closing in as little as 5 days. New Silver offers the fastest funding for real estate investors, along with instant term sheets and proof of funds so that investors never miss a deal.
New Silver's platform has a variety of resources for real estate investors, these are aimed at making the investing process easier and helping investors make more informed decisions. Investors can find profitable investment properties using FlipScout, which is New Silver's own platform where properties are listed. Other resources include a hard money loan calculator, ARV calculator, BRRR calculator, informative blog and much more.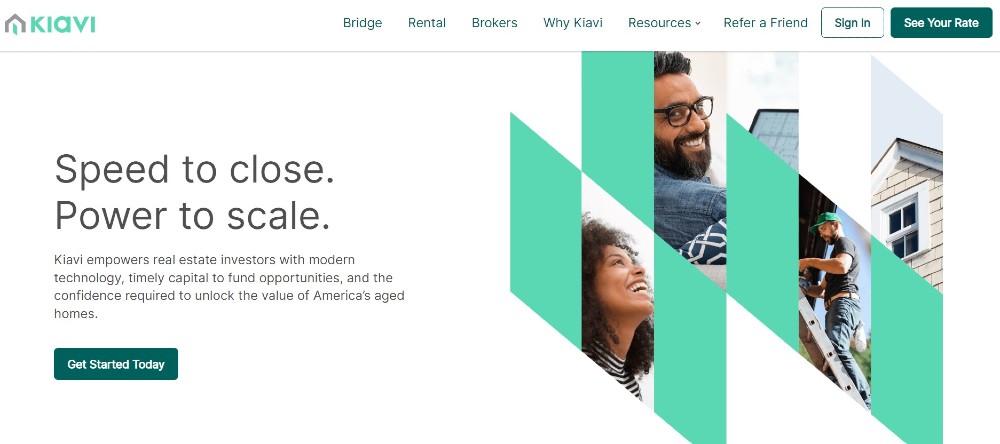 Kiavi is a lender that provides capital to real estate investors. Kiavi offers two main types of loans, bridge loans (fix and flip) and rental loans. The bridge loan rates start at 6.95%, and borrowers can get funding from $100,000 to $1.5 million. Kiavi has flexible loan terms on their long-term rental financing which is 30 years. The interest rates on these loans begin at 6.875%. There two loan options, either a 5/1 ARM or a 7/1 ARM, and both are fully amortized.
Kiavi does not require an application fee or appraisal for bridge loans. Kiavi also doesn't focus on personal income or employment history so there are no requirements on this. There is no asset verification as well, which saves investors time and money. Loan terms are flexible and based on each borrower's needs, much like other hard money lenders.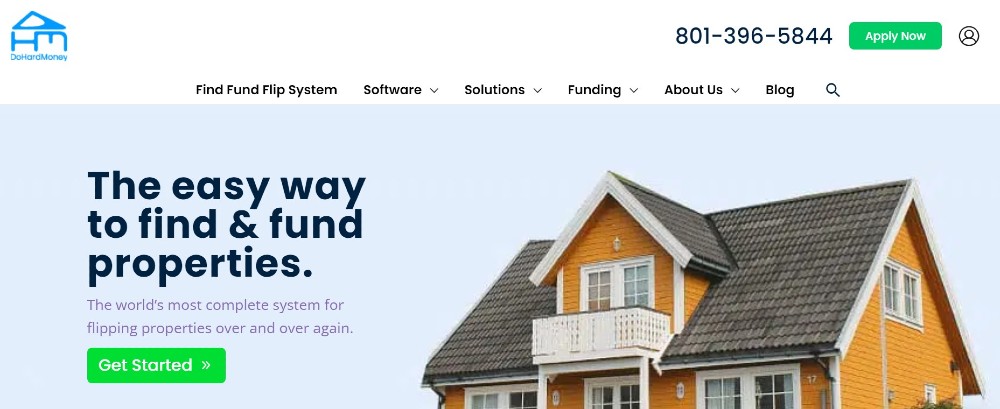 Do Hard Money is a hard money lender for real estate investors. The lender offers more than just loans however, investors can also find an investment property, fund the deal and then sell the property via the Do Hard Money platform. Gaining access to any of these resources requires filling in multiple questions and providing details.
Do Hard Money offers residential rehab loans, fix and flip loans, foreclosure loans, private money loans, rental property loans, refinance loans, new construction loans and bad credit hard money loans. The loan terms offered by Do Hard Money begin at 5 months and go up to 12 months. Interest rates range from 1.25% per month to 7.99% as a starting point. Investors can get funding with a $5,000 capital contribution.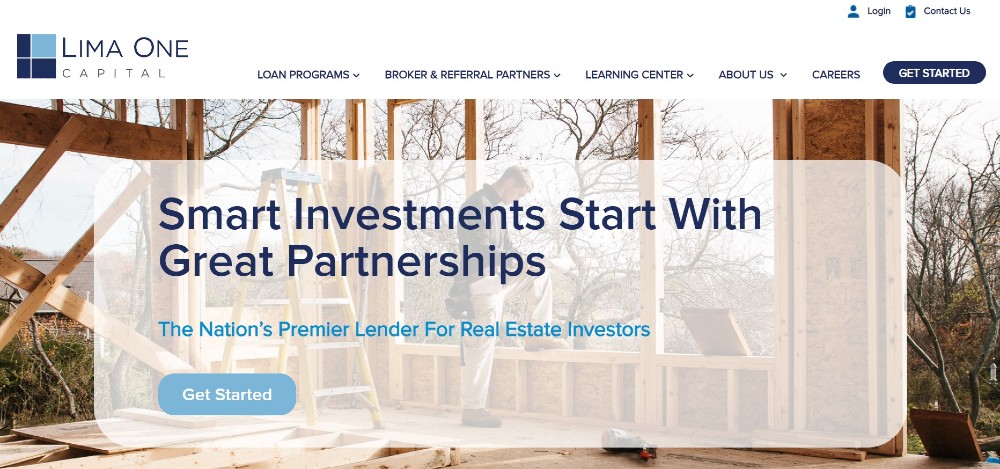 Lima One is a private lender for real estate investors, providing fix and flip loans, new construction loans, rental loans and multi-family financing. The lender offers in-house underwriting and construction management. Lima One provides loans in about 40 states across the US.
Lima One's rates range between 8.99% and 10%, and their loan terms are flexible. There is a maximum LTV of 70% and loan terms range from 13 months to 2 years. While various loan requests are considered, the lender focuses primarily on single family residences and multi-family residences. Loan amounts begin around $250,000 and go up to about $5million.
We Lend USA is not the same company as We Lend LLC. We Lend USA provides personal loans to consumers with various credit profiles. We Lend USA is a DBA for Simple Path Financial, LLC. The lender offers a variety of loans from $7,500 up to $100,000, for debt consolidation, home improvement, medical bills, moving costs, major purchases and vacations.
The company has been associated with negative reviews and if you are thinking about getting a loan with We Lend USA, you may want to conduct extensive research into the trustworthiness of the company. We Lend USA is a legitimate company however they may use the bait and switch scheme. This means that they reportedly offer certain terms to attract customers via email, and then change these terms once the application has been submitted.
The moral of the story is that before you choose any lender, make sure to do your research and look up reviews about the lender.