Deciding on a financing option is one of the key elements of a successful real estate investment strategy. As such, real estate investors need to consider various options before committing to one. We take a look at the good, the bad and the facts, about Lima One Capital, in our review.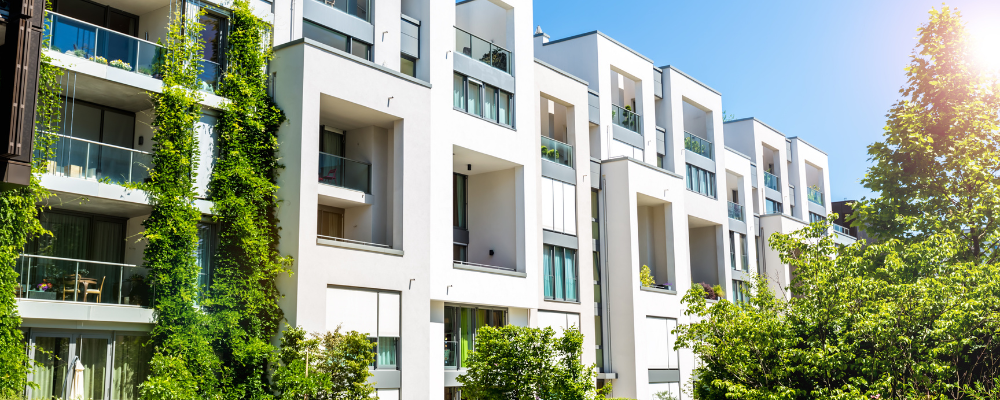 Real estate investors who are looking for funding for their investment projects may have come across Lima One Capital before. Deciding on a lender can be a daunting task because financing is such a major part of ensuring the success of a real estate deal. There are a variety of lenders in the real estate industry, each with different interest rates and loan terms. To help with this, we'll take a closer look at Lima One and what they have to offer real estate investors.
Overview of Lima One Loan Products
Lima One Capital offers investment property loans to real estate investors for a variety of strategies. These loans are different to mortgage loans, because Lima One is a private lender that allows borrowers to work with the in-house team of experts from the initial conversation until the payout of the loan, with no third parties. Here's a quick overview of their loan programs.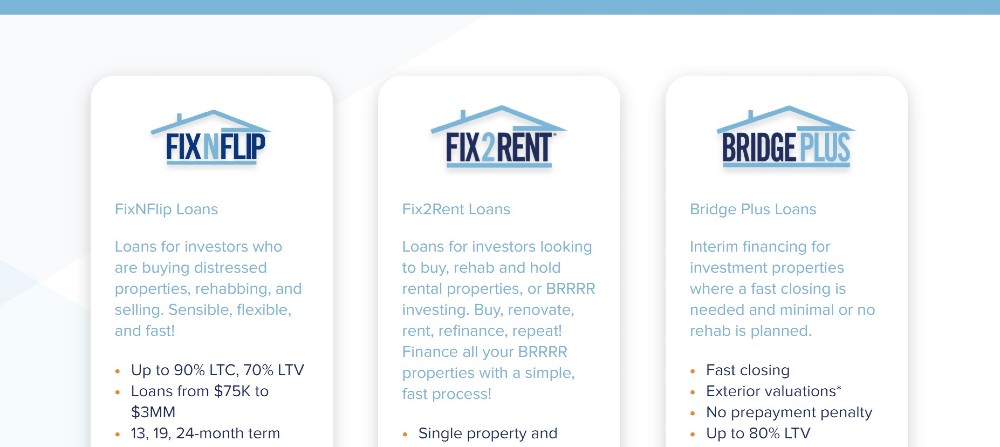 Within the Fix and Flip category, lenders can get funding for fix and flip projects, fix to rent projects and bridge loans.
Fix and flip loans with Lima One Capital begin at $75,000 and are capped at $3 million. Interest-only payments are available, which means that borrowers can pay off the interest only for a certain period, before having to pay back the principal amount. The loan terms available are 13, 19 and 24 months. This house flip loan can be used for 1-4 unit residential properties and offers up to 90% of LTC (Loan-To-Cost) coverage, with 70% LTV (Loan-To-Value).
Fix to Rent loans with Lima One Capital include rental and construction loans for those who are buying a property to upgrade and then rent out. There are 13, 19 and 24-month loan term options for construction loans and 5, 10 and 30-year loan term options for rental loans.
The bridge loans offered by Lima One Capital are aimed at fast closing and have no penalties for paying the loan off early. Bridge loans offer up to 80% LTV, with 13,19 and 24-month loan terms available. These can be used for single investment property loans and portfolio blanket loans.  
The loans under the construction umbrella can be used for new construction, build to rent, and bridge plus.
New construction loans with Lima One Capital are for builders with shovel-ready lots or tear-down projects. Up to 85% LTC is offered, along with 70% LTV. Loans begin at $100,000 and the maximum amount that can be borrowed is $3 million. Loan terms on offer are 13, 19 and 24 months, with interest-only payment options for those who want to pay only on drawn amounts.
Build to rent loans are similar, however they also offer 5, 10 and 30-year loan terms for rental loans. The rest of the loan terms are the same as the fix to rent loans.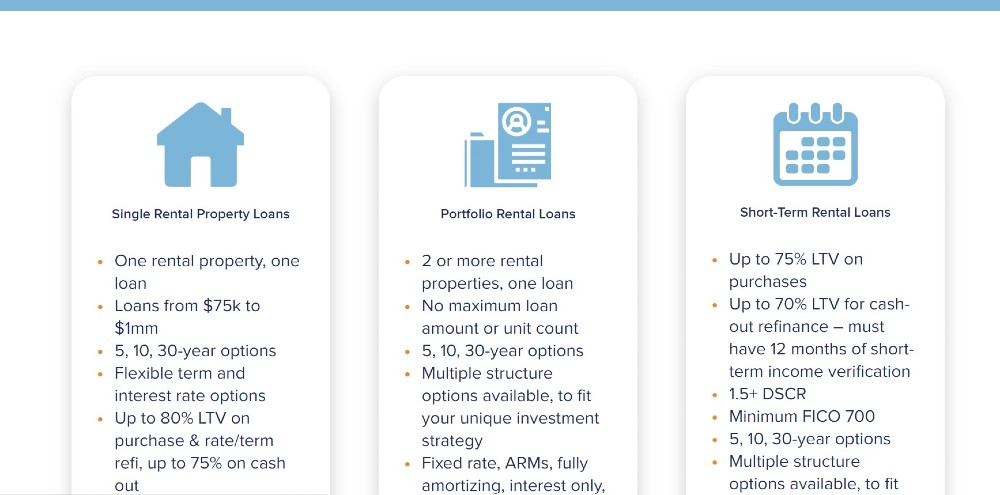 Lima One's rental loan options include single rental property loans, portfolio rental loans and short-term rental loans.
The single rental property loan is just one loan for a single property. The minimum loan amount is $75,000 and the maximum is $1 million, and the loan terms available are 5, 10 and 30 years. There are flexible loan terms and interest rate options available for borrowers. Up to 80% LTV on the purchase rate is offered and up to 75% on a cash-out loan.
Portfolio rental loans are geared for investors with 2 or more rental properties, and they will be encompassed in 1 loan. There is no maximum loan amount and the loan terms are the same as above. There are various ways these loans can be structured; the aim is to suit the investor's specific needs. These loans can be fixed rate, ARM, fully amortized, interest-only and balloon payment.
The short-term rental loans offered by Lima One Capital have the same loan terms as above, and they offer up to 75% LTV on purchases and up to 70% LTV for cash-out refinances. A minimum FICO score of 700 is needed to qualify for these loans, and again there are multiple structures available.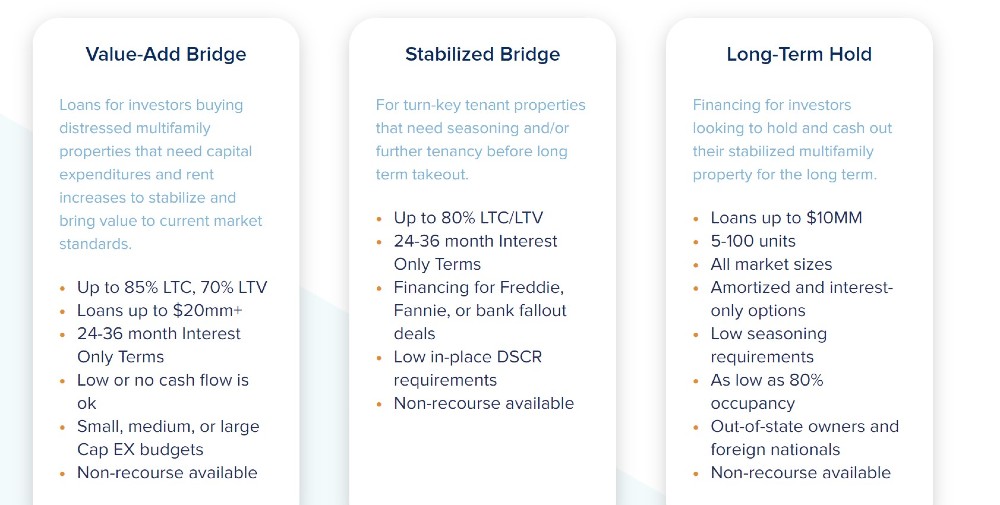 For investors who are purchasing multi-family properties, turn-key tenant properties or those who are holding and cashing out on multi-family properties over the long-term, Lima One has 3 loan options.
The value-add bridge loan has a maximum loan amount of around $20 million, with 24 to 36 months of interest-only terms available. There are small, medium and large Cap EX budgets on offer, with little to no cash flow necessary.
The stabilized bridge loan offered by Lima One Capital has interest-only terms of 24 to 36 months and offers up to 80% LTC/LTV. These investment property loans offer financing for Fannie Mae, Freddie Mac, and bank fallout deals with low-in place DSCR requirements.
The long-term hold loans have a maximum loan amount of $10 million and are available for 5-100 units. The loan terms on offer are interest-only and amortized, with occupancy rates of 80%. These loans are available to all market sizes and have low seasoning requirements.
Lima One Capital Interest Rates
Lima One offers varies interest rates, depending on the loan type. Overall, their interest rates start at around 6% and go up to 11.5%. Generally, the fix and flip loan rates range between 8% and 11.5%, the rental loan rates are between 6% and 8%, and the multi-family loan rates are between 7% and 8%. However, these interest rates can vary based on many factors, and are subject to change.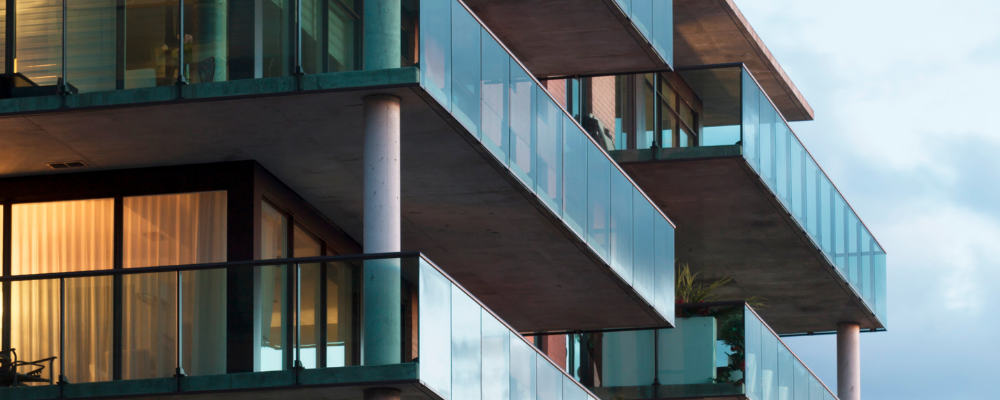 Lima One Capital Requirements
Each loan product has different requirements, but a general rule of thumb for this lender is that borrowers will need to have a minimum FICO score of 600. Some loans, however, will require a minimum of 700. Most real estate lenders require a down payment of 20%, however they offer the option to get this from various sources.
Loans are generally based on the quality of the real estate deal itself, so it's important to have a high profit potential on the deal itself.
Lima One Capital Complaints
The complaints found on Google Reviews about Lima One range from people not getting a response from the lender in time to close their deals, to losing out on the $500 spent on home appraisals and inspections when funding didn't close in time. Lack of communication and delays are the biggest complaints about Lima One, both of which can be detrimental to real estate deals.
Lima One Capital Competitors

New Silver is a hard money lender offering fix and flip loans, rent loans, ground up loans and personal loans for real estate investors. New Silver's interest rates start at 6%, and loan terms range from 12 months on fix and flip loans to 30 years on rent loans. The lender offers instant online pre-approval, proof of funds letters and closing within as little as 5 days.
New Silver's platform has a variety of resources for real estate investors, these are aimed at making the investing process easier and helping investors make more informed decisions. Investors can find profitable investment properties using FlipScout, which is New Silver's own platform where properties are listed. Other resources include a hard money loan calculator, ARV calculator, BRRR calculator, informative blog and much more.
New Silver operates in over 40 states and pride themselves on being one of the fastest funding providers in the real estate space. They operate entirely online, which means that any real estate investor in the US can get funded with them, and the process is quick and easy. Fast hard money loans are the name of the game for New Silver.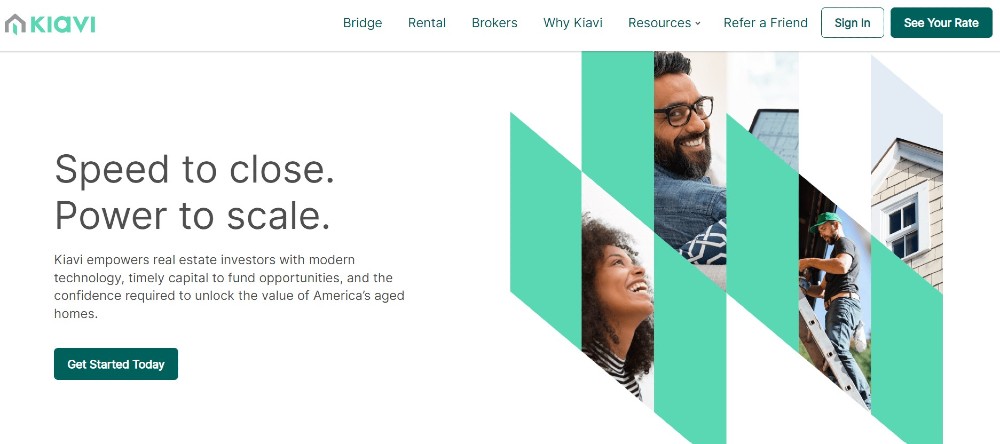 Kiavi is a lender that provides capital to real estate investors. The lender provides bridge loans (fix and flip) and rental loans. The bridge loan rates start at 6.95%, and borrowers can get funding from $100,000 to $1.5 million. Kiavi has flexible loan terms on their long-term rental financing which is 30 years. The interest rates on these loans begin at 6.875%. There two loan options, either a 5/1 ARM or a 7/1 ARM, and both are fully amortized.
Kiavi doesn't require an application fee or appraisal for bridge loans. Kiavi also doesn't do income or employment verification, and there is no asset verification which saves time and money. Loan terms are flexible and based on each borrower's needs, much like other hard money lenders.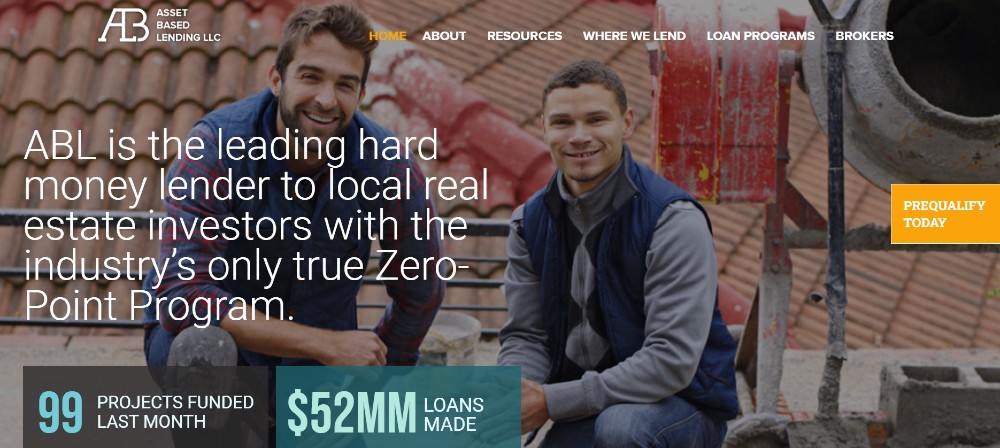 Asset based lending LLC is a hard money lender to local real estate investors for fix and flip projects, new construction, cash out refinance projects for non-owner occupied properties and rental properties. ABL lend in 24 states across the country and offer loan pre-approval in 24 hours and closing in as little as 3 days.
ABL rates range between 6.5% and 12.5%, and loan amounts begin at $75,000 and go up to $5million, depending on the loan type. All loans have a 12-month loan term, except the rental property loans which have a 30-year amortized loan term.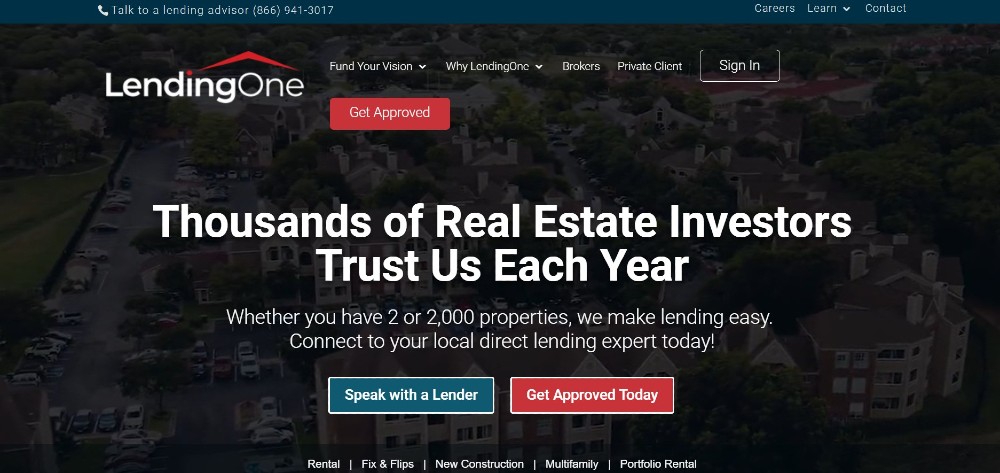 LendingOne provides loans for rental properties, fix and flips, new construction, multi-family properties and portfolio rentals (which are multiple rentals at one time). Using their own capital, LendingOne provides loans solely to real estate investors, with up to 90% of the purchase and repairs covered for fix and flip loans.
LendingOne will provide more information on the interest rates that investors can qualify for, within 2 minutes or less, once investors have applied. Loans range from 12 months upwards.
Final Thoughts - Should You Use This Hard Money Lender?
Lima One Capital is well suited to real estate investors who are doing fix and flip projects, ground up construction, multi-family property purchases and rental property purchases. However, private lending isn't for everyone. The loan flexibility and easier qualification requirements come with higher interest rates and real estate deals need to be solid. It's worth considering all the pros and cons of these loans before deciding which lender to go with.