Choosing the right financing option is one of the most important decisions in the real estate investing journey. For investors who are looking at creative financing for fast real estate deals, hard money loans can be a good option. Take a look at our Kiavi reviews to see what this lender offers.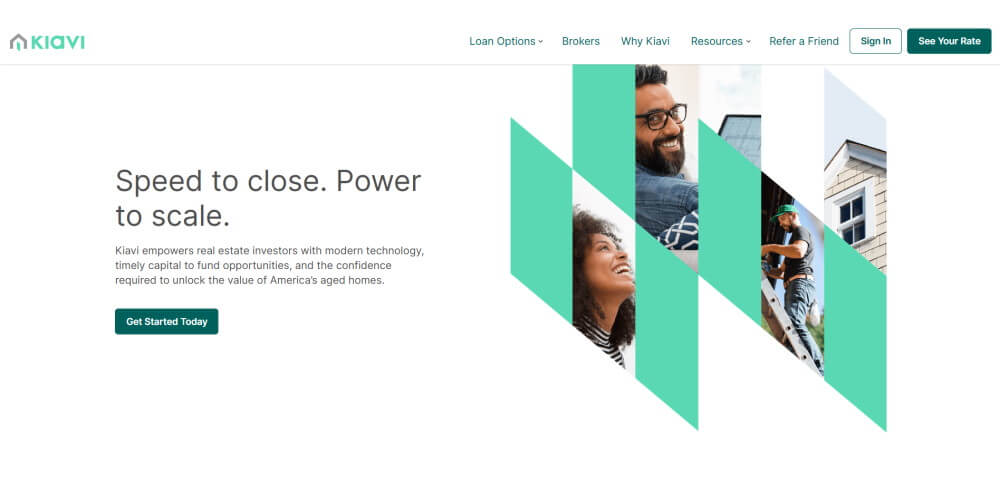 Although Kiavi looks like a reputable lender, the simple reality is that are a worryingly high number of negative reviews on Truspilot. 
The chief complaints include:
Poor customer communication, stalling on loans due to funding issues, slow closing times, and failing to deliver on their promises.
All-in-all, it's fair to say that the number of negative reviews far outweighs the number of positive reviews, and this can be problematic even for highly experienced borrowers.
Best Alternative - New Silver Lending
Unlike Kiavi, New Silver Lending is brimming with positive reviews on Trustpilot and Google.
Borrowers clearly appreciate that New Silver has extremely fast closing times, excellent client communication, a simple online application process and competitive rates. 
In essence, if you are looking for a highly-rated and highly-efficient private money lender, New Silver is probably the better bet.
Real estate investors who are interested in non-conventional loans often find themselves looking at hard money loans. These can be a great alternative to finance fix and flip properties, however finding a hard money lender that you can trust can be a daunting task.
To make this easier, we've put together a review of Kiavi, where we go through the ins and outs of this lender and the features they have on offer. We'll also provide you with alternatives to Kiavi, so that you can compare and contrast these against the lender.
Quick Intro to Kiavi (formerly Lending Home)
Kiavi is an equal housing lender that provides capital to real estate investors. Kiavi was founded in 2013 as Lending Home and has since changed its name and become one of the largest lenders to real estate investors in the US.
Kiavi's digital platform uses data to provide insights and empower investors to make more informed lending decisions. Kiavi is backed by $110million of venture capitalist funding.
What kind of hard money loans does Kiavi lending offer?
1. Bridge (fix and flip) loans
These are designed to be used for the purchase and rehab of investment properties. Typically, fix and flip investors would use these loans to purchase a property and do the necessary repairs and renovations. Kiavi funding can be used for new purchases, delayed purchase refinances and seasoned refinances.
The rates on these loans start at 6.95%, and borrowers can get funding from $100,000 to $1.5 million. Borrowers can get up to 90% of the purchase price and up to 75% of the after-repair value on these loans. Loan terms range between 12, 18 and 24 months. The origination fee is typically around 0.5% of the principal amount across the board.
Kiavi funding includes flexible loan terms on their long-term rental financing. The interest rates on these loans begin at 6.875%. There two loan options, either a 5/1 ARM or a 7/1 ARM, and both are fully amortized. Rental loans are 30 years, however there are interest-only options available as well. Borrowers can get up to 80% LTV on the rental loan products, and single-family homes, PUDs and 2-to-4-unit properties are all options for funding.
How does the appraisal process work?
Kiavi doesn't require appraisals on bridge loans, but they do require appraisals for rental loans. Kiavi can do property valuations internally on a bridge loan, however rental property appraisals need to be done by a third party. The appraisal process is done prior to the closing of the loan, and the cost of the appraisal is paid by the borrower, which can be anywhere between $600 and $2,000.
The appraisal process is used to determine the fair market value of a property. This helps both the lender and the borrower to be on the same page with regards to what the borrower is paying for the property. Appraisals can also determine property taxes and are therefore a requirement for certain loans with Kiavi.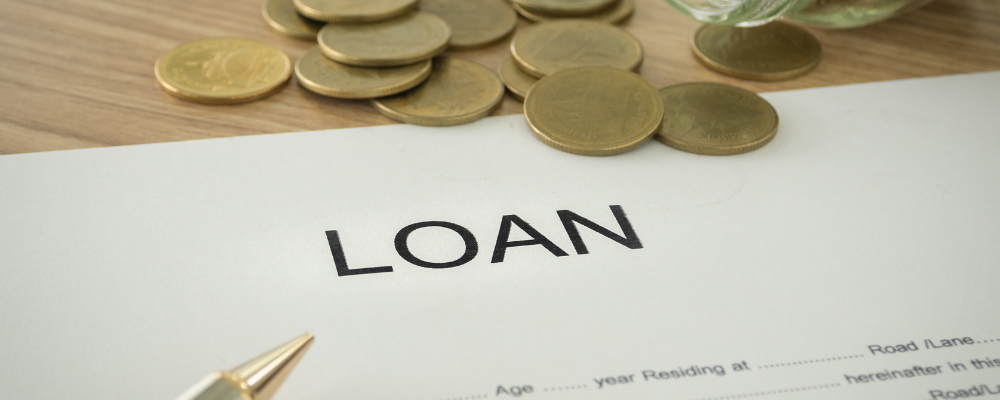 Here's how the process works:
 Step 1: An appraisal inspection takes place where the appraiser will review both the interior and exterior of the home. They will check the structure of the home, to make sure there are no safety issues and take note of any upgrades that have been made to the home.
Step 2: Location specific research will take place, where the appraiser looks at comparable properties in the area which are similar and have been sold recently. This research is aimed at getting a good idea of the selling price of similar homes in the area. Appraisers can look at government websites and the MLS (Multiple Listing Service) to gain a better understanding of home sale prices.
Step 3: The next step is for the appraiser to do a valuation of the property. This is where they will use a cost-based approach or a sales comparison approach to estimate the cost of the home. A sales comparison approach looks at similar properties and a cost-based approach looks at a cost estimate to build a similar home along with the cost of the land.
Best features of Kiavi Lending
Kiavi offers real estate investors some attractive features, which has made them one of the most popular hard money lenders in the US.
No application fee is required for bridge loans.
No appraisal is required for bridge loans.
Kiavi doesn't do income or employment verification, and there is no asset verification which saves time and money.
Both short and long-term loans are available to suit different investor needs.
Kiavi's resource center offers free information and tips on various real estate investing topics.
There is no cap on the number of rental loans that a borrower can take.
No hard credit pulls are done, instead soft credit pulls are used which means that this doesn't show up on a credit report or have an impact on a credit score.
Personalized solutions can be done for each investor's unique strategy, with flexible loan terms.
Worst features of Kiavi Lending
While Kiavi funding has many great features on offer, there are some features which may be a deterrent to investors:
$50,000 is required upfront to open an account. The industry standard is $5,000, so Kiavi is 10 times higher than this. Investors who don't have that kind of capital up front may not be able to use this lender which is a big drawback.
No property addresses are supplied. One of the biggest issues that investors have with Kiavi is that they are forced to let Kiavi do the due diligence on loans, as well as the entire underwriting process.
Loan To Value ratios are over 65%. This is on the higher end of what is considered a secure investment that could withstand foreclosure.
The default rate is over 2%. The average default rate for residential fix and flip loans is lower than this, typically under 1%.
There is an "incentive fee" of 1.15% – 2%. In comparison, there are very few other sites that charge this fee, which means that borrowers will need to fork out a little more than they had bargained for.
Why are Kiavi's reviews on TrustPilot so negative?
Kiavi has only received 9 reviews on TrustPilot at this point in time, and scores 2.2 out of 5 stars. The complaints on the platform range from Kiavi's response time and process taking too long, to not being able to supply loans to people who had qualified.
Some people said that were told that the lender simply didn't have enough funds and would supply the loan at a later date, others claim that they never received their funds at all. Overall, the sentiment on TrustPilot with regards to Kiavi is negative.  
Kiavi Lending alternatives
New Silver is a hard money lender offering fix and flip loans, rent loans, ground up loans and personal loans for real estate investors. New Silver's interest rates start at 6%, and loan terms range from 12 months on fix and flip loans to 30 years on rent loans. The lender offers instant online pre-approval, proof of funds letters and closing within as little as 5 days.
New Silver's platform has a variety of resources for real estate investors, these are aimed at making the investing process easier and helping investors make more informed decisions. Investors can find profitable investment properties using FlipScout, which is New Silver's own platform where properties are listed. Other resources include a hard money loan calculator, ARV calculator, BRRR calculator, informative blog and much more.
New Silver operates in over 40 states and pride themselves on being one of the fastest funding providers in the real estate space. They operate entirely online, which means that any real estate investor in the US can get funded with them, and the process is quick and easy. Fast hard money loans are the name of the game for New Silver.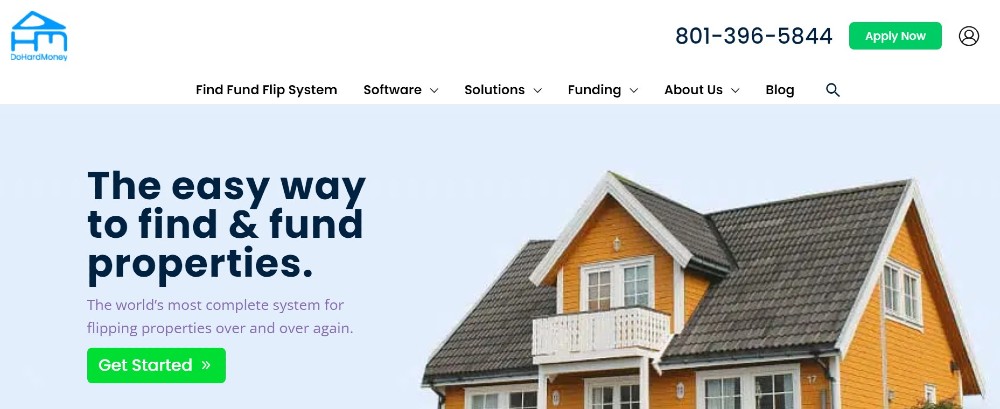 Do Hard Money is a hard money lender for real estate investors, however their services also include a range of resources. Through Do Hard Money you can find an investment property, fund the deal and then sell the property again once you've renovated it. However, to gain access to any of these resources, there are multiple questions to fill in and investors will need to provide their details.
Do Hard Money offers residential rehab loans, fix and flip loans, foreclosure loans, private money loans, rental property loans, refinance loans, new construction loans and bad credit hard money loans. The loan terms offered by Do Hard Money begin at 5 months and go up to 12 months. Interest rates range from 1.25% per month to 7.99% as a starting point. Investors can get funding with a $5,000 capital contribution.  

Lima One is a private lender for real estate investors, providing fix and flip loans, new construction loans, rental loans and multi-family financing. The lender offers in-house underwriting and construction management. Lima One provides loans in about 40 states across the US.
Lima One's rates range between 8.99% and 10%, and their loan terms are flexible. There is a maximum LTV of 70% and loan terms range from 13 months to 2 years. While various loan requests are considered, the lender focuses primarily on single family residences and multi-family residences. Loan amounts begin around $250,000 and go up to about $5million.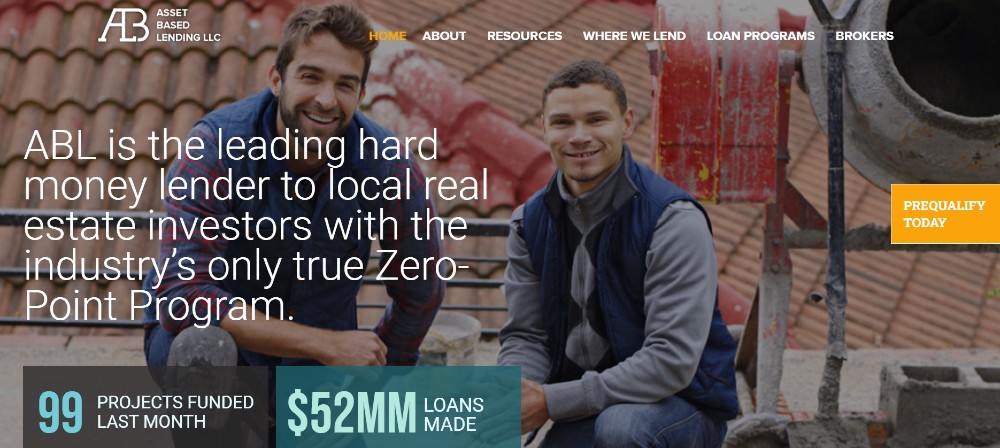 Asset based lending LLC is a hard money lender to local real estate investors for fix and flip projects, new construction, cash out refinance projects for non-owner occupied properties and rental properties. ABL lend in 24 states across the country and offer loan pre-approval in 24 hours and closing in as little as 3 days.
ABL rates range between 6.5% and 12.5%, and loan amounts begin at $75,000 and go up to $5million, depending on the loan type. All loans have a 12-month loan term, except the rental property loans which have a 30-year amortized loan term.  
Fast hard money loans can be a great solution for real estate investors who need to capitalize on deals quickly and efficiently. So, choosing a hard money lender can be a good investing decision in certain cases. Kiavi has both positive and negative features, and it's worth looking at both when you're making a decision about this lender specifically.