VRBO is one of the most popular vacation rental websites in the vacation rental industry. The platform has over 2 million properties listed in over 190 countries worldwide, and 48 million users. This means that real estate investors who list their vacation rental properties on VRBO have access to millions of potential customers. Not only does this give them more opportunities to rent out their property, but it also allows them to reach a wider variety of customers, which can lead to a successful vacation rental business.
Some of the key VRBO statistics show that chalets are increasing in popularity quickly amongst vacation rentals, and Florida is one of the most visited destinations by travelers from around the globe. Unconventional vacation destinations are becoming more sought after, and many people are taking longer vacations to work remotely from their destination. Here's a more detailed look at this vacation rental platform and its statistics.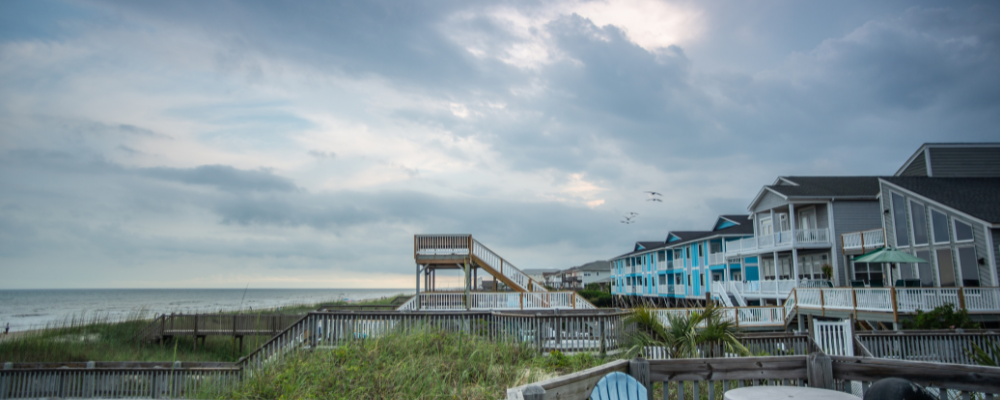 Vacation rental by owner (VRBO) is one of the most popular vacation rental companies. The online platform was founded in 1995, and is headquartered in Austin, Texas, and owned by the Expedia Group. Since it began, the platform has grown exponentially in popularity in the vacation rental industry, becoming one of the most frequently used vacation rental platforms.
The platform offers a wide range of vacation rental properties in almost every corner of the world, so it's no wonder people flock to VRBO when they want a reliable and affordable place to stay. Let's take a look at some important statistics, to help real estate investors who are looking at putting their properties on VRBO, and to find out more about VRBO and the current vacation trends.
*All data resources for this article are listed at the end
The vacation rental industry is bouncing back after a tough time during the pandemic. Here are some of the key takeaways from VRBO statistics for the year 2022 that show us more about the vacation rental industry's comeback and VRBO's latest trends.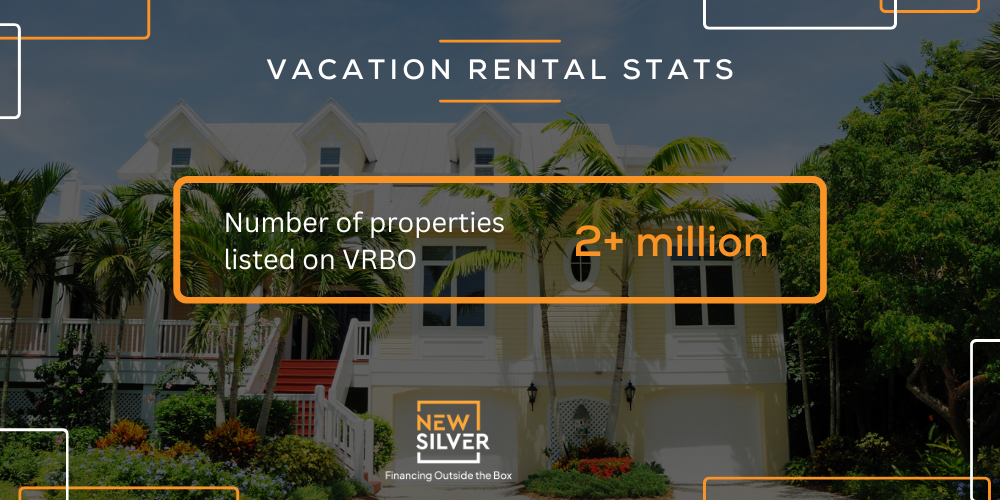 There are over 2 million vacation rental properties listed on VRBO currently.
VRBO has properties listed in 190 countries.
As of January 2023, VRBO's parent company, Expedia Group, has a market cap of $16.21 Billion.
The VRBO family of websites have over 44 million monthly visitors.
Looking at all the Expedia Group properties in the first quarter of 2022, the average length of stay in hotels is 2 days, and short term rentals is 5.5 days.
When it comes to vacation rental properties on VRBO, chalets experienced a nearly 85% increase in demand year over year. In their trend report for 2022, VRBO highlight the next big trend in vacation rentals as a shift towards chalets.
Pet-friendly short term rentals have seen a 40% increase year-over-year on VRBO, which shows the growing trend towards taking pets on vacation.
There was a 68% rise in 21 to 30-day stays on VRBO, as more people work from home and can work remotely while on vacation.
Undated searches also rose by 33% year over year, which means that people are going on vacation at any time of year, regardless of school breaks.
VRBO Statistics By Region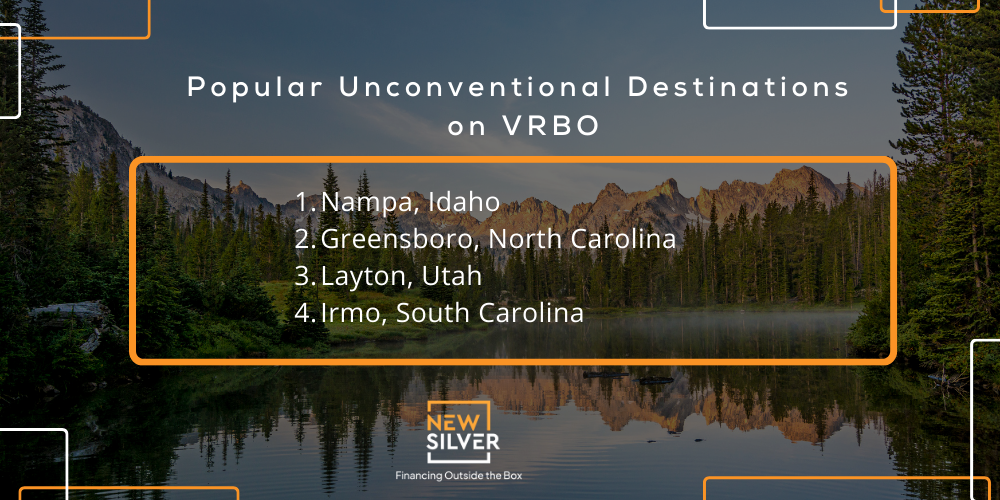 Travelers seem to be heading towards the sun, sea and mountains more regularly, which can be seen by the rise in demand for VRBO vacation rentals in U.S. western destinations by 30%, between September 2021 and August 2022.
Along with that, according to vacation rental software, there was an uptick in the number of travelers booking converted barns and farmhouses in the countryside of Italy, Spain, France and the U.K.
There was a 30% increase in the demand for unconventional destinations on VRBO between September 2021 and August 2022. These include:
– Nampa, Idaho
– Greensboro, North Carolina
– Layton, Utah
– Irmo, South Carolina
The United States takes the top spot when it comes to VRBO customers. The US makes up a total of 74.18% of all their customers.
There are over 417 companies across the globe that use VRBO as their reservation and online booking tool for short term rentals.
Top 10 Destinations Booked on VRBO in 2022
The VRBO group of websites has shown certain destinations as particularly popular places for travelers to visit. The most bookings that were made on the VRBO websites from each region were as follows: 
North America
| City/Town | Area |
| --- | --- |
| Panama City Beach | Florida |
| Kissimmee | Florida |
| Gulf Shores | Alabama |
| Orange Beach | Alabama |
| Destin | Florida |
| Hilton Head Island | South Carolina |
| Lahaina | Hawaii |
| Myrtle Beach | South Carolina |
| Kihei | Hawaii |
| Miramar Beach | Florida |
EMEA (Europe, Middle East, Africa)
| City/Town | Area |
| --- | --- |
| Kissimmee | Florida |
| Porto-Vecchio | France |
| Paris | France |
| Playa Blanca | Spain |
| Nice | France |
| Davenport | Florida |
| Gérardmer | France |
| Antibes | France |
| Arcachon | France |
| Albufeira | Portugal |
LATAM (Latin America)
| City/Town | Area |
| --- | --- |
| Rio de Janeiro | Brazil |
| Ubatuba | Brazil |
| Guarujá | Brazil |
| Cabo Frio | Brazil |
| Praia Grande | Brazil |
| São Paulo | Brazil |
| Bertioga | Brazil |
| São Sebastião | Brazil |
| Kissimmee | Florida |
| Arraial do Cabo | Brazil |
APAC (Asia-Pacific)
| City/Town | Area |
| --- | --- |
| Cowes | Australia |
| Surfers Paradise | Australia |
| Dunsborough | Australia |
| Port Douglas | Australia |
| Jindabyne | Australia |
| Noosa Heads | Australia |
| Rye | Australia |
| Noosaville | Australia |
| Culburra Beach | Australia |
| Sorrento | Australia |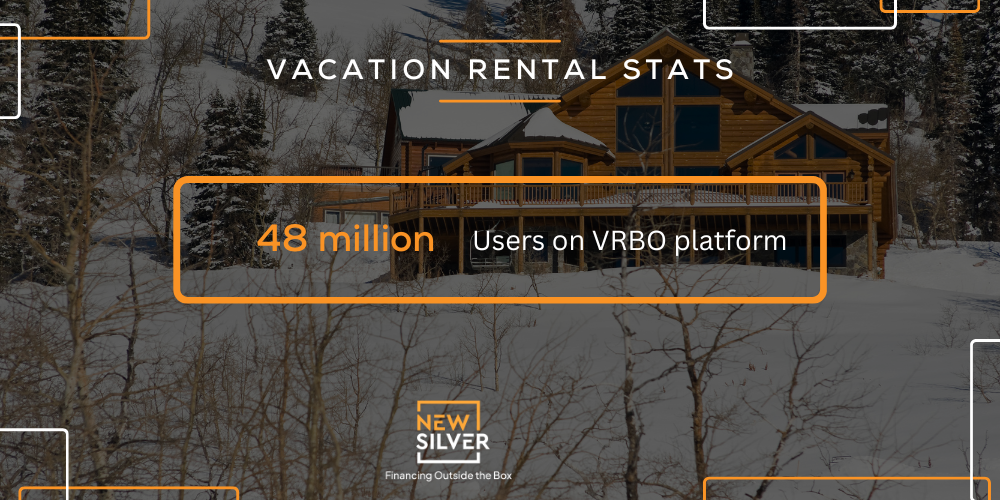 There are more than 48 million active monthly users on VRBO and the platform charges an annual subscription fee of $499 or a 5% service fee on each confirmed booking. The large number of users means that hosts and property managers can reach a vast number of guests.
VRBO hosts can earn an average of $33,000 per year, according to a study that was done in 2017 on vacation rentals. Hosts can charge anything they like, and VRBO allows hosts to charge a variety of extra fees to cover costs. The property location, size and amenities will all play a big part in how much VRBO hosts can earn.
A survey conducted in 2018 revealed that VRBO hosts cover a whopping 75% of their yearly mortgage payments using the rental income that they receive. So, advertising a short-term rental property on the platform has some great benefits.
With the large number of active monthly users on the platform, it's safe to say that VRBO has a vast array of guests from all corners of the globe that are making vacation rental bookings in the short term rental market. There are guests from Europe, North and South America, Australia and New Zealand, as well as Africa and the Middle East.
Unlike AirBnb and other vacation rental companies, VRBO's focus is on renting entire properties, as such there are more families that choose to use VRBO, as well as companies using it for their employees, and anyone else who is looking for full property vacation rentals.
VRBO has about 48 million users as of 2022, from a variety of countries across the globe.
VRBO hosts can earn an average of $33,000 per year, according to a study that was done in 2017 on vacation rental companies and short term rental data.
Yes, the good news is that you can list with both VRBO and AirBnb vacation rental companies at the same time and get vacation rental bookings from both. Taking advantage of both popular websites is a big plus for those who are listing multiple vacation rental properties. The vacation rental industry provides opportunities for investors to list short term rentals in multiple places and gain access to a huge audience, and with property managers this can be done even easier.