Buying a vacation rental property can be an attractive option for investors who wish to take advantage of the fact that they could have permanent vacation accommodation and earn an income. There are various considerations for investors who go down this route, including property management, maintenance costs and finding guests. Learn more about out the ins and outs in our investor's guide to buying vacation rental property.
Real estate investing comes in different forms and one of the strategies used by many is to purchase a vacation home and rent it out. This way, investors get a vacation home which can pay for itself in many ways. However, before jumping into this, it's important for investors to know the upsides and downsides, so that they can make the best decision. Here's our investor's guide to buying vacation rental property.
Is the vacation rental business profitable?
The vacation rental market is growing as the demand for short-term rentals increases, thanks to the post-pandemic uptick in travel. In 2022, according to AirDNA, the vacation rental market is expected to grow by 15% and occupancy rates across the country are expected to hit 59.8%. The vacation rentals market generated an average of $56,000 in annual rental income for investors in 2021.
According to Realtor.com, the average vacation rental revenue has risen by more than 70% year-over-year in some of the most bustling vacation rental markets. For certain locations that only see 13 to 15 nights of occupancy per month, the average revenue is $4,000 to $6,000 per month. All in all, vacation rental properties can be very profitable, however this hinges on various criteria being met.  
How to buy a vacation rental property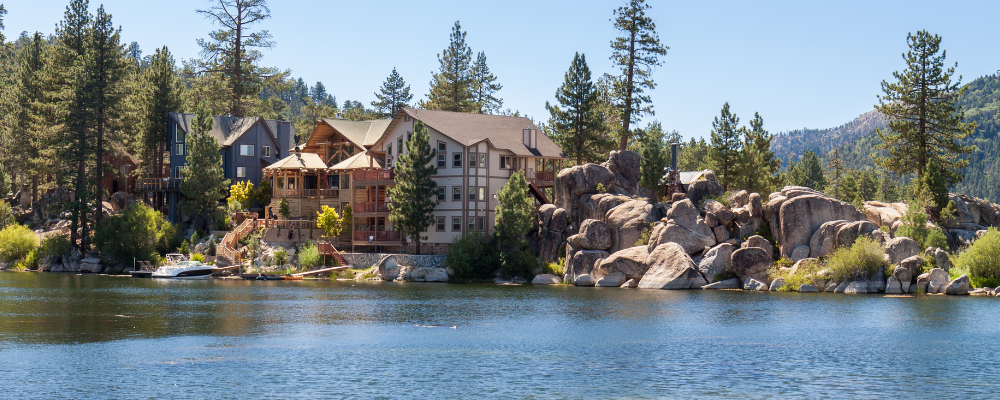 Before you jump into the vacation rental market, it's important to know how to choose a profitable short-term rental property.
Research locations
Your first step is to find the right location to purchase in. Some locations are more seasonal than others, which means that vacation rentals in these areas many only have guests in certain periods. Locations where guests can be attracted in a steady stream are the most likely to provide a steady source of rental income. For example, urban areas will typically attract business travelers year-round.
Consider the demand
Look at the demand for different property types, and the overall demand within each area. The higher the demand, the more likely you are to find a profitable vacation rental. For example, a property near the beach may attract many visitors in the summer but very little in the winter. These will therefore offer a less consistent rental income.
Calculate occupancy rates
Working out the occupancy rates of properties will give you a good idea as to how much the property will be rented out and therefore the potential rental income that you can generate. The way to calculate this is by dividing the number of nights that the rental is occupied for, by the total available nights. The higher the occupancy rate, the more rental income you'll be receiving and the more profitable the property can be.
Find a property
You can either purchase a vacation rental that is already operational and successful, or you can purchase a home and turn it into a vacation rental. Either way, you can find the right property easily online on vacation rental marketplaces, such as Roofstock and Evolve, or the MLS and other real estate websites. You can also network with real estate professionals in the area to find properties or attend auctions.
How to manage a vacation rental property
Purchasing a vacation rental property is the first step on a real estate investor's journey towards profiting from the rental income that the property can generate. The hard work is what comes next, managing the rental property. Vacation rental property management is different to longer term rental property management, so it's important to bear in mind that it requires more work. These are the steps required to manage a vacation rental property:
Owning vacation rental properties is a business in and of itself and should be treated as such. So, an operational plan for your vacation rental business is vital, particularly if you're managing the property remotely. Get organized by making a plan that includes:
Calculations of the expected initial expenses that you'll need to be prepared for. For example, buying the right furnishings, getting the utilities working, taking care of necessary repairs and so on.
Predictions of the vacation rental property's revenue and expenditures. You can look at similar properties in the area and what they're charging per night, estimate the occupancy rates and figure out which times you can charge more or whether the property has any features that allow you to increase the price.
Map out the responsibilities that will fall on you and your property manager. Everything from bills to communications should be planned out in this section.
Step 2: Get your property up to scratch
Attracting guests is the next step, once you've mapped out your operating plan. To do this, you'll need to make sure that you stand out from the crowd of vacation rentals. Getting your property up to scratch is a good place to start, which means making any necessary repairs and fixing any fixtures or fittings.
Next, you should offer as many facilities as possible that guests may want. In other words, you should invest in facilities that are going to make guests as comfortable as possible, which will set your property apart from others. For example, a swimming pool or gym.
Create a list of nearby attractions and amenities that will be of interest to guests. This will help sway them towards choosing your property over others. The more amenities or nearby attractions that they're interested in, the better.
Once this is done, make sure to take high quality photos of the property to use on the listing. The trick is to make the property is as visually appealing as possible.
Step 3: Figure out the check-in and out process
A key aspect to managing vacation rental properties is dealing with guest check-in and check-out. One of the easiest ways to get bad guest reviews is from a slow, cumbersome or problematic check-in and check-out process. So, automating this process is a good way to give guests the freedom to arrive and leave when they want to, without any hassles. Property managers may have their own preferred systems for this.
Step 4: Find reliable contractors
If something goes wrong with the property, you'll need a reliable contractor to check out the problem and make sure it's fixed. This not only keeps guests happy and takes care of problems quickly, but it also allows you the comfort of knowing that problems with the property will be taken care of. If you decide to hire a property manager however, they will be able to take care of this.
Step 5: Hire a cleaning service
The turnaround time between guests needs to be as short as possible, however the home needs to be cleaned very well. So, it's important to hire the best cleaning service to make sure that strict cleaning measures are adhered to. One of the biggest complaints from guests is around cleanliness and hiring the right cleaning service will help you avoid any issues with this.
Step 6: Find the best platform to list the property
Finding guests ultimately comes down to the property listing. Creating a good listing for your vacation rental and making sure that this is on the best short-term rental platform is vital to the success of your investment property. Airbnb and Booking.com are two of several platforms that most people will use to find a place to stay while they're on vacation.
Pros of buying vacation rental property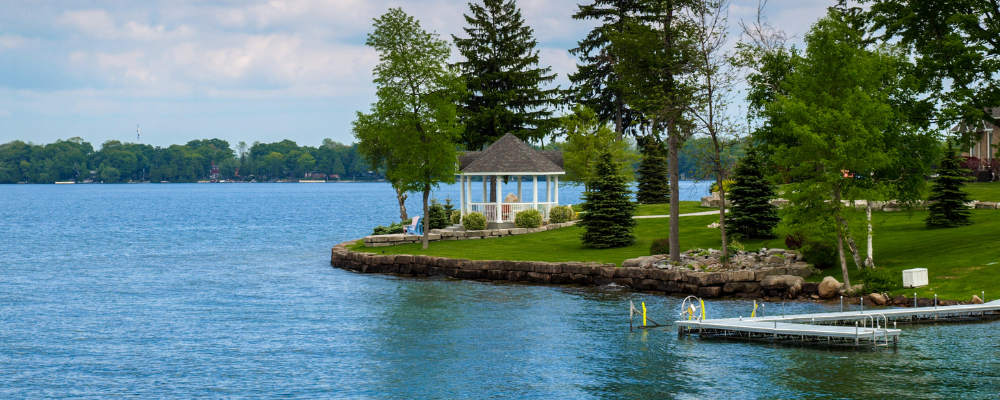 Purchasing vacation rental properties has many benefits for real estate investors. Here are some of the main drawcards:
Rental income: Generating a regular rental income is a big advantage for many people. Airbnb hosts can generate in the region of $900 a month, however properties can generate much more than this if they're located in particularly popular areas with a high demand.
Tax deductions: Vacation rental owners can tap into tax deductions such as writing off property maintenance and any repairs or upgrades to the property, mortgage interest, property taxes and more. Hosting fees that are charged by companies like Airbnb can also be counted towards tax deductions.
Permanent vacation home: One the best parts of owning a vacation home is that you have permanent accommodation when you want to go on vacation. This can be useful for events, getaways and any other needs you and your family or friends may have.
Retirement plan: Investing in vacation rental properties can be used as a retirement plan, as you're investing in an asset which you'll eventually own and be able to sell or use. Retirees may want to sell their primary residence and move into the vacation home later in life, or they may want to sell the home to use the funds for their retirement.
Appreciating asset: Real estate typically appreciates in value, particularly properties located in areas with a high demand, such as popular vacation areas. Investing in a vacation home is therefore an investment in an asset that will likely be worth much more by the time you sell it.
Large market: The vacation rental market is huge, and vacation homes can be found in all corners of the country. There are well over 1 million vacation rentals in the US and this number is expected to rise by over 20% in 2022. This means that there are many choices available to investors who are looking to purchase vacation properties to rent out.
Cons of buying vacation rental property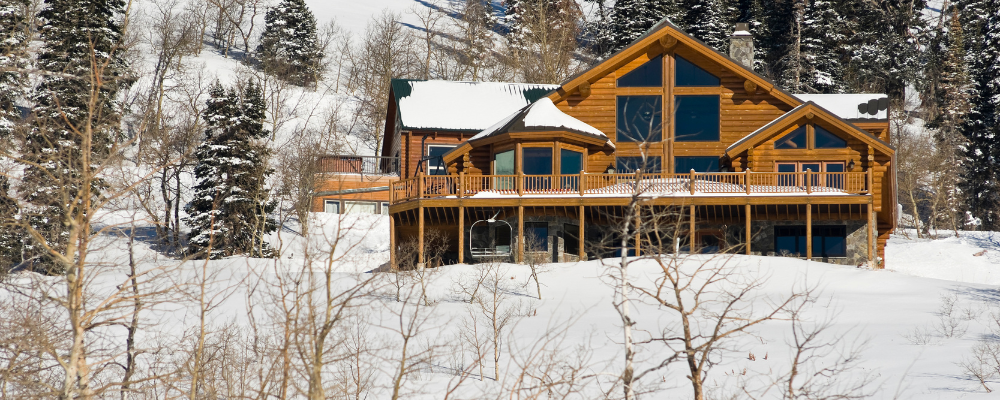 While vacation rentals can offer rental income and good investment opportunities, there are drawbacks to this investment strategy.
Large investment: Purchasing a vacation rental property is a large investment which comes with a big price tag. Investors will need to pay a large amount upfront for the down payment, and the monthly mortgage payments thereafter. Aside from this, the home might need improvements, which will further add to the cost.
Property management: Owning a vacation rental property will require management, whether you're managing it yourself or you're hiring a property manager. Vacation rentals typically require a lot of involvement, and it could cost 10% to 15% of the rental income received.
Finding guests: One of the key aspects to making a vacation rental property is successful is to find guests, and make sure that the property as occupied as much as possible. This can sound like a difficult task for new investors. It will require making sure that the property is appealing and up to scratch, listing it on the right platform and standing out from the crowded vacation rental home market.
Rules and regulations: There are restrictive rules for vacation rentals in some states, cities and Homeowners Associations. These can be a spanner in the works for investors who are new to short-term rental property
Expensive to finance: Traditional vacation rental financing often comes with higher interest rates than mortgages for a primary residence. Financing can be harder to come by and cost more, which is a deterrent for some investors who may not be able to justify the higher monthly mortgage payments.
How can I get my vacation rental to pay for itself?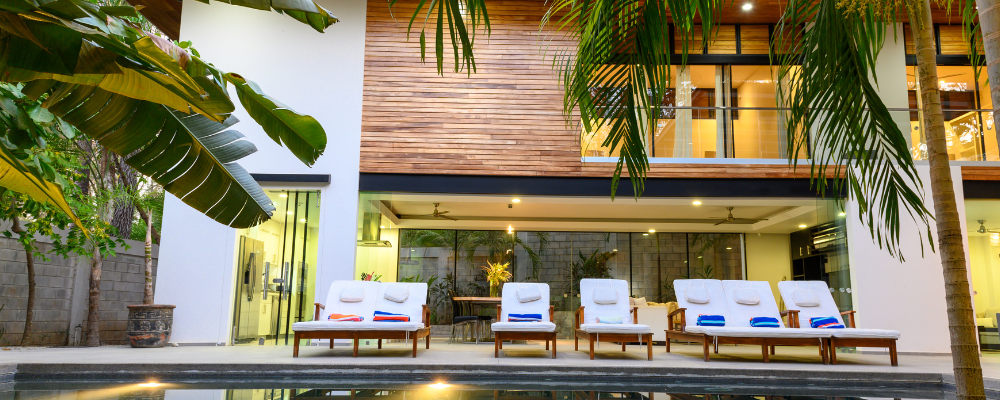 A vacation rental property can be a profitable investment, here are 5 useful tips to get your property to pay for itself:
Take advantage of tax deductions: Make sure that you're below the limit so that you can deduct your mortgage interest from tax. There are various other strategies you can use to create tax deduction opportunities on a vacation rental property.
Manage the property yourself: To save on the cost of hiring a property manager, you can manage the property yourself. This allows you to keep the profits from the rental income to yourself, however it will mean a lot of time and effort dedicated to managing the property.
Rent longer-term: Consider renting the home for longer periods when it's off-season for vacations. For example, if you're purchasing a home that will be busy in the summer months, you could consider renting it out on a monthly or 3-month basis on the off-peak months at a discounted rate, to make sure that it stays occupied and generating rental income.
Cash flow: The key to making sure that a vacation rental property pays for itself is cash flow. Generating a positive cash flow is the best way to get a rental property in the most profitable position. This means having a good understanding of NOI (net operating income), gross income and operating expenses.
Owning a vacation property can be more lucrative than long-term rental properties if you do it right. Vacation rentals can generate more revenue thanks to higher rental income and vacation rental owners can adjust their prices throughout the year. This means that owners can capitalize on high-season prices and nearby amenities that visitors are looking for.
There is no general rule of thumb when it comes to vacation rentals. Each investor's needs are different, and the rate of return for rental property in each location will be quite different. Some investors consider 10% a good rate of return, while others only consider 15% and above a good rate of return.
The idea is to create a positive cash flow, and make sure that you're generating a profit. The level of this profit depends on your needs, the property itself and the vacation rental market in the area. Essentially, anything between 10% and 20% can be considered a good ROI for a vacation rental investment.