Vacation rentals are becoming more popular with the rise of short-term rental platforms like Airbnb. For real estate investors, this has created high levels of competition, however the vacation rentals market continues to create opportunities for investors to generate high rental income. We take a closer look at the best short-term rental markets in 2022.
Short-term rental properties can be found in most areas however this doesn't mean that they are always a good investment. The key to investing in short-term rental properties is to choose thriving vacation rental property markets and then pick the right property to suit the demand. When investors are choosing a place to invest in short-term rental property to get the highest and most stable rental income, they should consider factors like:
Location
Seasonal demand
Median home prices
Cap rates
Potential short-term income (monthly)
Vacancy rates or occupancy rates
Local rules and regulations
Property type
What makes a good short-term rental market? A combination of the factors above. Some rental markets perform well because they provide high cash-on-cash returns, some show the highest revenue growth each year and some have the best cap rate. Another big factor that determines whether a short-term rental market is performing well is the daily rent price which determines the overall rental income.
In 2022, according to AirDNA, the vacation rentals market is expected to grow by 15% and occupancy rates across the country are expected to hit 59.8%. The platform also indicates that the vacation rentals market generated an average of $56,000 in annual rental income for investors last year. It's safe to say the short-term rental market is booming and the rise of vacation rental property platforms has helped this trend accelerate, particularly in recent years.  
If you're looking at the short-term rental property market as an investment opportunity to generate rental income, then this might be year for you to get started. Let's take a look at 10 of the best short-term rental markets in 2022, according to the experts.
Best Short-term Rental Markets in 2022
According to information and data gathered from RoofStock, Mashvisor, AirDNA, Lodgify and Redfin, the following 10 rental markets are among the best in the US for 2022.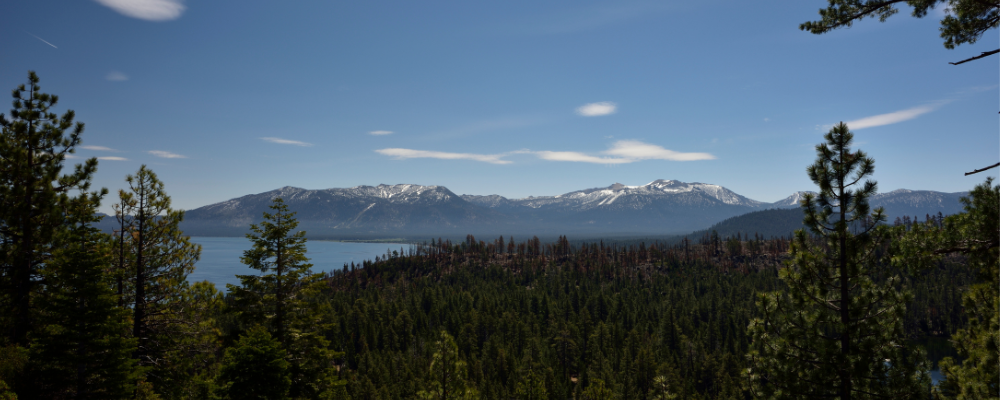 Cap rate: 5.26%
Median home price: $646,009
Vacation rental occupancy rate: 75%
South Lake Tahoe has been known as a vacation spot for many years. The waterfront properties that can be found here are very popular amongst tourists from the US and all over the world. Peak vacation season in South Lake Tahoe is therefore a profitable time for those who own short-term rentals in the area, particularly property near the water, because they can generate high rental income.
Homes are selling within 30 days in South Lake Tahoe, and homes on the market typically receive 2 offers. For rental property investors, the short-term market in this area is a goldmine and investors should have no trouble getting their property rented out. Add to this, the fact that competition for property buying isn't very high, so investors can snag good deals without too much competition.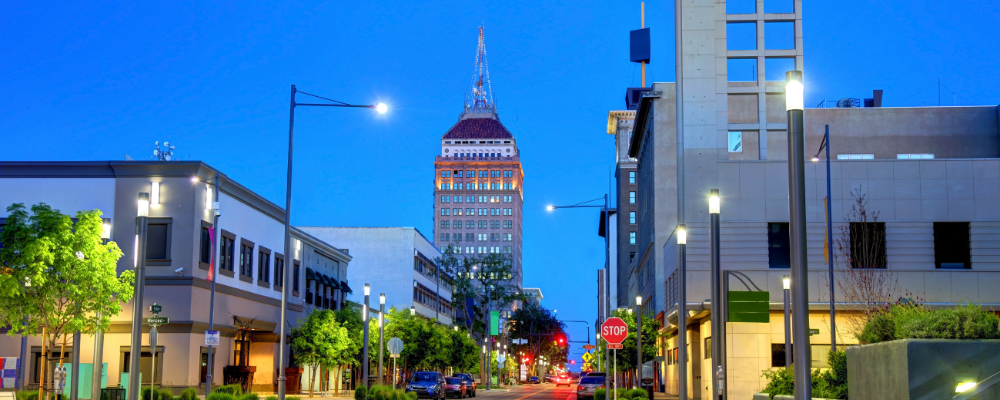 Cap rate: 6.58%
Median home price: $326,544
Vacation rental occupancy rate: 75%


Fresno in California offers short-term rental investors a great opportunity to purchase a home that is well below the national average, with a high vacation rental occupancy rate. Which means that investors can pick up affordable properties and should find guests to rent them, without too much trouble. The cap rate for Fresno is under 10% which can indicate less risk for investors purchasing vacation rentals in this area.
The large contingent of students living in Fresno means that investors can find short-term guests quite easily. Parents often come to visit their children at university, visitors come to the area at graduation time and so on, creating a high demand for vacation rentals in Fresno.
While still located in California, Fresno doesn't have the same exorbitant house prices which is great news for investors who can generate rental income without needing as much capital upfront.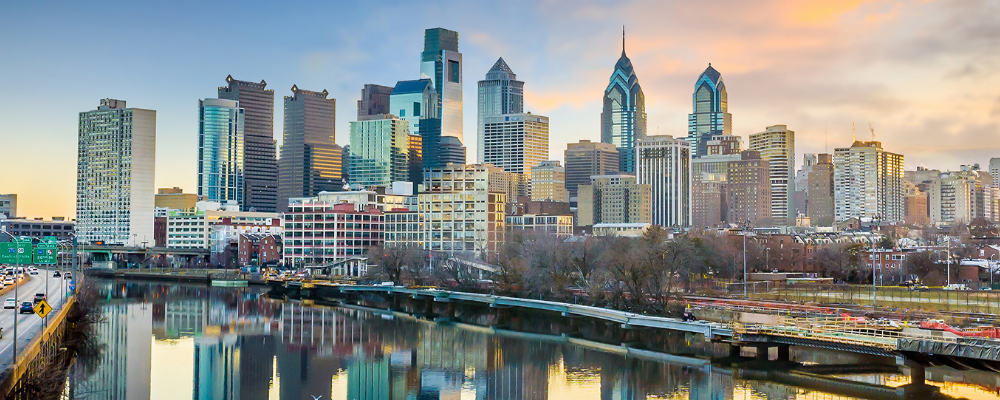 Median property price: $292,897
Airbnb occupancy rate: 78%
Airbnb rental income: $3,987
Levittown offers short-term real estate investors a great opportunity to earn a high monthly rental income, with the average Airbnb rental income sitting at $3,987. There is an impressive Airbnb occupancy rate of 78% in this area, which offers investors the chance to pick up an affordable property and see a high occupancy rate throughout the year.
Levittown home prices increased by 9.7% since last year, which means that home values are on the rise and investors can expect to see property appreciation with time. The Airbnb Daily Rate in this area is $104, with the Airbnb Cash on Cash Return sitting at 8%. The area offers investors an interesting opportunity to find properties that are likely to get rented out almost the entire year.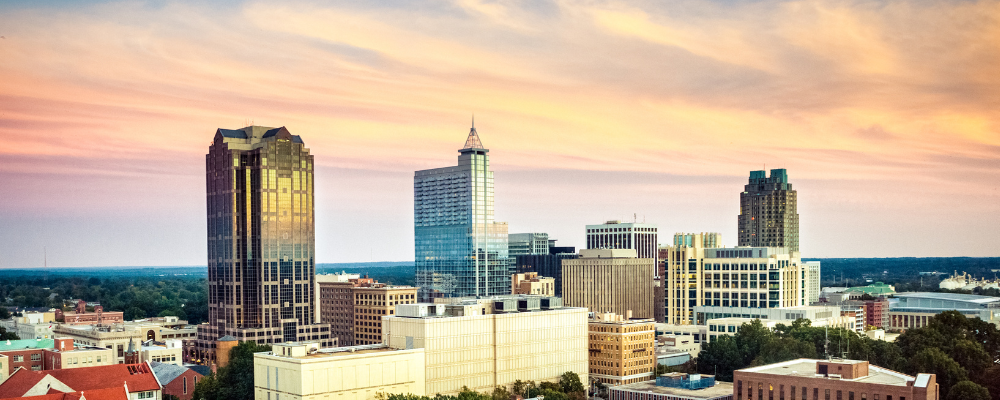 Cap rate: 4.6%
Median home price: $360,891
Occupancy rate: 74%
The Raleigh-Durham area in North Carolina is another place that offers short-term rental investors attractive options. With a high occupancy rate of 74%, investors can find properties that are more affordable, and expect to get them occupied for most of the year. According to AirDNA, the average daily rate is $169, and the average monthly revenue on a rental property is $2,425.
Raleigh has shown 28% rental growth since 2019, and there is a high demand for short-term rentals in this area. With several companies opening their doors in Raleigh over the last few years, the area is growing rapidly, and the number of rentals listed on short-term rental platforms like Airbnb and VRBO has increase by 81% over the last 2 years.
Cap rate: 4.16%
Median home price: $225,000
Occupancy rate: 67%
According to AirDNA, Baltimore offers investors an average daily short-term rental rate of $163, and an overall average rental income of $2,167 per month. The city has a high rental demand and investors can find affordable rental properties. Home values in Baltimore are on the rise, having increased by 13.8% over the last year.
Baltimore has been coined the "City of Neighborhoods," based on the fact that there are large number of neighborhoods. For investors, this is an attractive option as there are various choices for property price brackets and neighborhood types. Home prices in Baltimore are about 40% less than they are in nearby Washington D.C., and this area is a historical destination for tourists.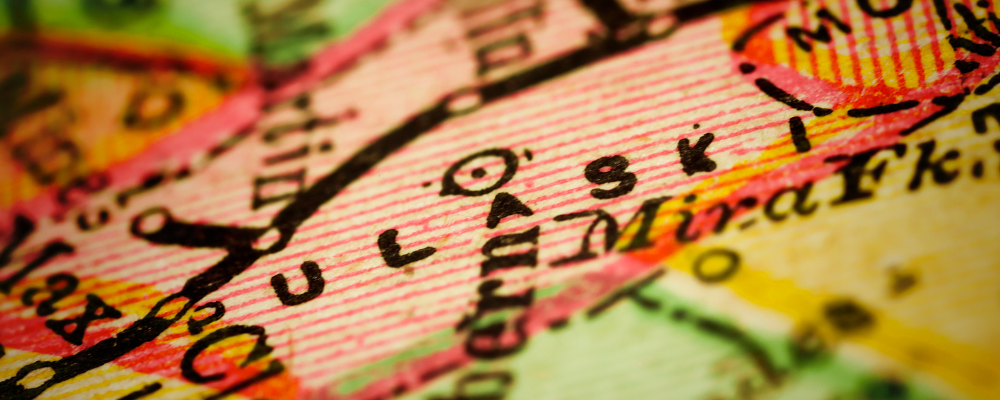 Median property price: $144,613
Occupancy rate: 58%
Cash-on-cash return: 9.88%
The daily rental rate in the scenic town of Pulaski, Virginia is $241. Some of the town's attractions include Claytor Lake State Park and New River Trail State Park. The town offers low property prices, which is great news for short-term rental property investors. Pulaski is an attraction for outdoor enthusiasts and has a small population of just over 9,000.
Located in the heart of the New River Valley, Pulaski has been ranked in the top 10 for short-term rental property places to invest in 2022, by Mashvisor. Which means that investors can generate a good rental income from short-term rental properties here.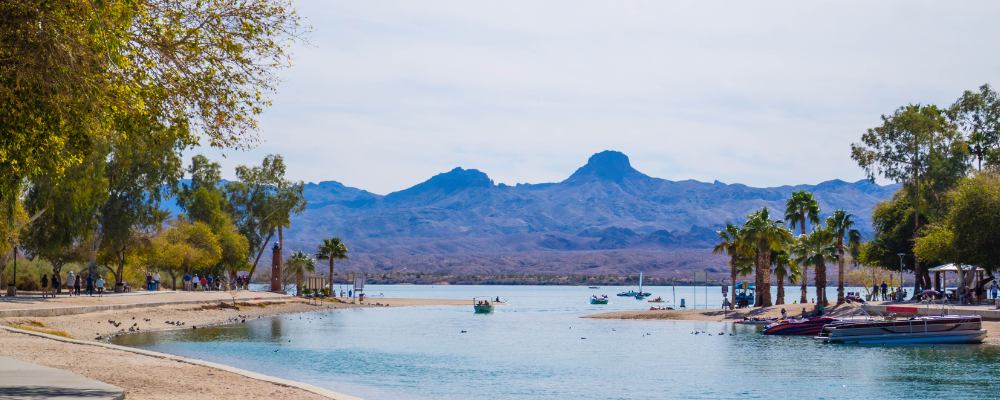 Cap rate: 5.9%
Median home price: $474,900
Occupancy rate: 66%
The desert destination of Lake Havasu is a rapidly growing real estate market, ripe for the pickings for short-term rental real estate investors. The winter season is a busy time for Lake Havasu as the area attracts people who are looking to escape the extreme cold and spend some time in a milder climate.
There is a profitable passive income market in Lake Havasu for real estate investors, largely due to the fact that those who come to this area to escape freezing winters tend to stay longer. According to AirDNA, the average daily rental rate is $301 in Lake Havasu and there's an overall revenue of $3,664. The area attracts over 800,000 visitors per year with its historic sights, beaches, and more.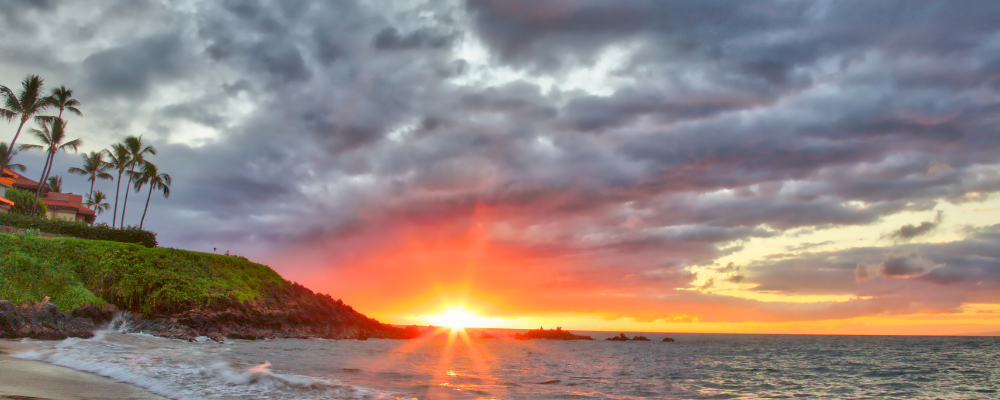 Typical home value: $802,000
Occupancy: 73%
Average revenue: $102,000
Known for its island lifestyle and popular beaches, Hawaii, and Maui in particular, has no shortage of visitors. From those looking for a surfing vacation, to those looking for a relaxed time at the beach, the second largest island of Maui offers a variety of activities for many interests.
Maui took the top spot on Airbnb's list of good investment areas recently. With its high occupancy rate and strong revenue growth, Maui has high investing potential. The average vacation rental property in Maui that is being rented out full-time generates an average daily rate of $375, and a total of about $102,000 per year.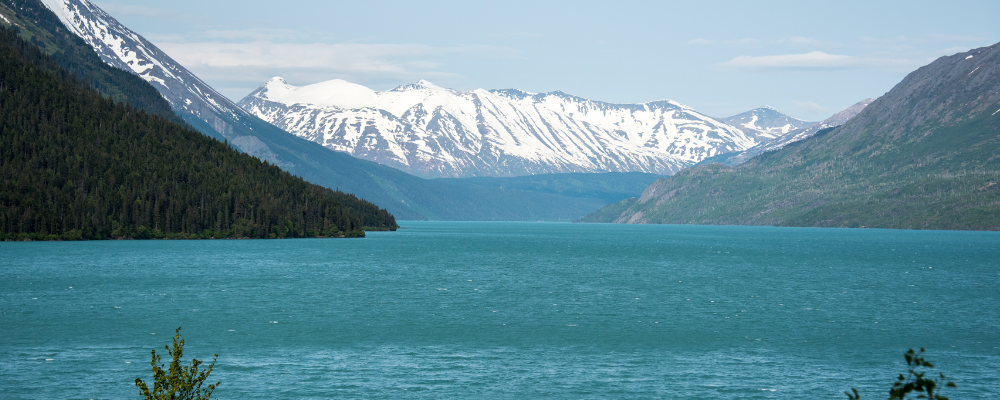 Typical home value: $237,000
Occupancy: 67%
Average revenue: $44,000
The Kenai Peninsula in Alaska is a popular destination for those who enjoy the outdoors. It offers a wilderness experience with national parks, fjords and plenty of wildlife on display for visitors. As a result of the pandemic, there has been a major trend shift towards vacation places that offer outdoor experiences. As such, Kenai Peninsula has reached a revenue growth score of 94 on AirDNA's ratings.
Kenai Peninsula attracts visitors from around the globe, mostly in the summer months, with its scenic natural beauty and world-class salmon fishing. This area experiences over 80% occupancy rates in the summer months, offering vacation rental property investors a great opportunity for profits from steady rental income.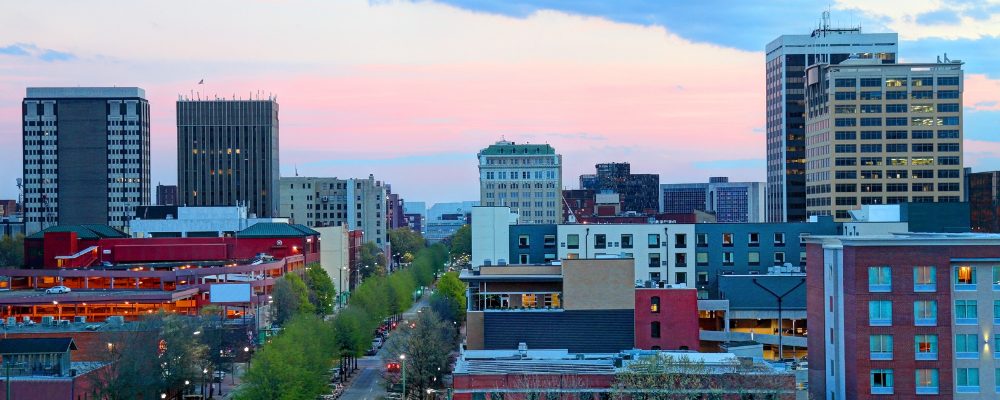 Typical home value: $258,000
Occupancy: 70%
Average revenue: $47,000
Chattanooga is located at the base of the Appalachian Mountains and scores 98 on AirDNA's rental demand score. The area is rated the second highest on the rental demand score, with an average occupancy rate of 70% throughout the year.
The area attracts many visitors with its historical sights, particularly the Lookout Mountain Incline Railway and outdoor trails. Home prices in Chattanooga are expected to rise over 2022, and this makes the area viable for real estate investors looking for a steady short-term rental income.
Yes, short-term rentals, also known as vacation investment property, can be quite profitable. The trick is to choose the right neighborhood, the most reliable and well-priced maintenance services and charge the fairest rent price. Vacation rentals can generate two to three times more rental income than a longer-term rental property.
A vacation rental property can also be used as a hedge against inflation, as the short-term nature of it means that investors can change the rent price as needed. These properties often lead to savings on property management and maintenance as the properties are cleaned more frequently and maintenance problems are typically detected sooner rather than later. All in all, vacation rentals are usually a profit-generating investment thanks to the higher rental income.
Yes, short-term rentals often generate two to three times more profit that longer-term rental properties from rental income. Overall, a vacation rental property offers a higher potential gross rental income, however the problem is that the rental income generated from this type of property isn't as stable.
For example, in Seattle, a regular property would generate an average of $2,190 per month, if it was rented out for a year. This is a total of $26,280 per year. Whereas an Airbnb property would generate about $43,200 of profit, with an occupancy rate of 77%.
As of 2022, the Airbnb market is fairly saturated, thanks to the huge rise in the short-term rental model that Airbnb established. However, there are still opportunities for investors to purchase vacation rentals. While the market may be competitive, this doesn't mean that it's impossible to enter.
A vacation rental property can still be a great way to generate rental income, however it also requires work in terms of hosting and finding tenants frequently, as well as a knowledge of the local real estate markets. Instead of being a passive investment, short-term rental properties require daily monitoring.
Purchasing a vacation rental property can be a sound real estate investing decision for investors who are willing to put in the work that it requires. While running a short-term rental property requires more time and attention than a regular longer-term rental property, it can result in a higher rental income. The choice to become vacation rental property owners is therefore one that should be made once you know the ins and outs of what's required.