Much like the rest of the country, North Carolina's housing market has been impacted by the pandemic, however unlike other places, it remains a hot housing market. Take a look at the North Carolina housing market predictions for 2022 below.
The US housing market has been on a rollercoaster ride at the hands of the pandemic. With a major decline at the outset, and then a huge upswing, followed by the most recent leveling out of home prices. If you're looking at moving to North Carolina or investing in North Carolina in the near future, you might be wondering what the housing market will do. Here are our North Carolina housing market predictions for 2022.
North Carolina home prices
Overview of North Carolina housing prices
At the beginning of 2021, the median home price in the state was around $210,000. Then home prices went on the up, to reach record numbers about halfway through last year as interest rates soared. The government stimulus injections added a large number of buyers to the market however, housing inventory took a nose-dive, which led to a seller's market and major increases in home prices.  
The result was a 15.4% increase in the median home value in North Carolina over the last year, as the housing supply couldn't keep up with the demand. This meant that homeowners could up their selling prices more and more. The median home value is now $248,950 in the state, which is a big step up from 2021.
Along with the rise in home values, the median home price in North Carolina is now $355,200. Home prices in the state have increase by 27.4% year-over-year and the market is predicted to continue to rise over the next 12 months by real estate experts.  
Are home prices dropping in North Carolina?
North Carolina home values remain high, and therefore home prices do too. Between June 2021 and June 2022 new listings had increased by 16.1% in the state, and home prices had increase by 14.5% to top $364,900. While the rumors about a housing market crash in the US have been rife, home prices in North Carolina have not lost steam in their upward trajectory.
North Carolina housing market statistics
Housing Affordability Index
Population Size In State Name
Mortgage Rates (30-Year Fixed)
The population size in North Carolina is 10.6million. The state has had a healthy population growth rate of 1.13% and it is the 14th highest across the country. The population density in North Carolina is relatively high, with an average of 196 people for every square mile.
The median household income in North Carolina is $54,602 in 2022. The median household income across the US for 2022 is $67,521, which leaves NC a little lower than the national average. The highest median household income in the US belongs to Maryland, at $94,384, which puts NC in a much lower bracket.
 North Carolina scores 276.5 on the housing affordability index. According to the North Carolina Housing Finance Agency, 41% of renters in the state are cost-burdened and 21% of homeowners are cost-burdened.
There were 14,763 home sales in North Carolina in July 2022, which was a 0.9% increase from the year before. This includes all home types. Even amidst rising mortgage rates, the real estate market in NC continues to bustle.
The average number of days on the market for homes in North Carolina is 24, which is a 12-day decline from the previous year. This means that homes are selling faster in NC than they were in July 2021, and this is corroborated by the number of sales that occurred in each respective year as well.
The median home sales price in North Carolina is $355,200. Home prices are up 12.8% since July 2021, however this hasn't led to a decline in the number of sales yet. Lake Norman of Catawba had the fastest growing home sales prices recently at 57.8%.
The mortgage rates in North Carolina are 5.87% for a 30-year fixed mortgage, and 5.06% for a 15-year fixed mortgage, as of August 2022. The average mortgage rate across the US is currently around 6.763% for a 30-year fixed mortgage which means that NC falls significantly lower than that.
The unemployment rate in North Carolina is just 3.4%, and there are 170,000 people unemployed in the state. There were 20,000 unemployment claims and the unemployment rate has declined since 2021 by over 1%.
*Resources for the data used in this article are listed at the end
Predictions for North Carolina housing market in 2022
Is North Carolina a hot real estate market?
North Carolina remains a robust housing market, with prices staying high and Charlotte remaining a financial hub that continues to grow and create more jobs, which leads to a stronger housing market. The state remains a seller's market as demand continues to outstrip supply.
In June 2022 the number of active listings in North Carolina was 16,726, which was an increase from 13,463 in June 2021. This, combined with the continued rise in home prices, shows how the North Carolina housing market has not slowed down just yet, and may not at all. Real estate industry professionals predict that the state will remain in the top of the rankings in the US as we head into 2023.
Is it a good time to buy a house in NC?
It is currently still a seller's market in North Carolina, which means that for real estate investors this can provide an opportunity for fix and flip projects. There has been a large influx of new residents to the state, which has caused a major increase in demand and decrease in supply. Finding a house for a reasonable price is therefore harder.
Buying a house in NC now means that you'll be buying a property in the fifth-best place to live according to YouGov. Fix and flip properties aren't the only opportunity for investors, as the influx of new residents and the low housing supply means that the demand for rental properties is increasing. Investors who are willing to pay a little more for the purchase of the property can buy a rental property, with the median rent price for NC sitting at $1,915, which is up by $165 year-over-year.
Where to find affordable housing in North Carolina
For those who are looking for a more affordable housing market in North Carolina, consider the following options…
Just 40 minutes north of Raleigh, lies Henderson, a town with a population of just over 15,000. This town has a median home price of $207,000, which is well below the average median home price for the state. Homes in Henderson typically spend about 38 days on the market and there were 11 homes sold in this town in July 2022.
The cost of living in Henderson is 25.5% lower than the national average, making this town ideal for those looking for a more affordable housing market and way of life. Over the last year, home appreciation has risen by 9.6% in this town.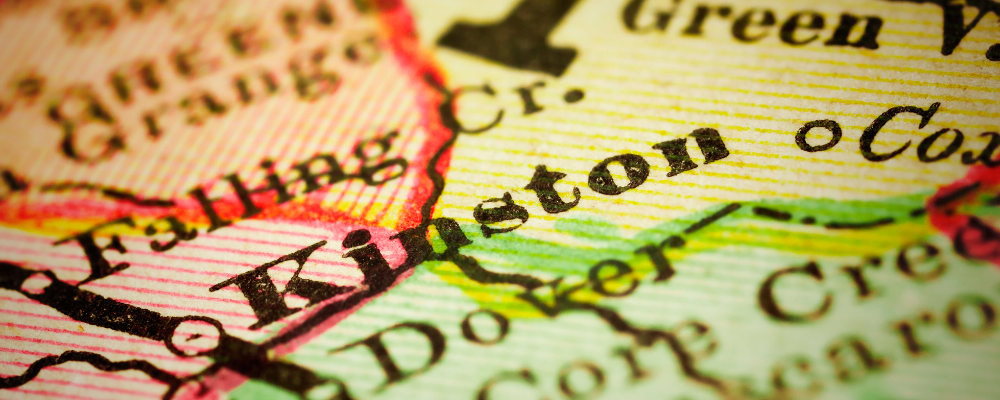 Kinston is located in Lenoir County in North Carolina and is known for winning the All-America City award in 2009. It's situated in the coastal plains region, with a population of just over 21,000. The city is 80 miles east of Raleigh and has been recognized multiple times as a great place to live.
The median home sales price in Kinston is $184,000, much lower than the state average. Homes in this area spend about 18 days on the market and generally sell for 3.4% under the listing price. Home prices are on the rise here, much like the rest of the state, so getting into the housing market sooner rather than later may be a good idea.
The small but growing town of Oxford is located in the Granville County. The town is known for its support of local businesses and is situated along main transport lines making commuting easier. The population in Oxford is just over 8,500 and the town has a rich history.
The median home sales price in Oxford is $263,250, and houses are spending 43 days on average on the market. There were 14 homes sold in Oxford in July 2022, and home prices have risen 26% over the last year.  
Hottest housing markets in North Carolina
These are the most bustling housing markets in the state at the moment, which may be an attractive option for home buyers and investors alike…
Mebane is considered one of the best places to live in North Carolina. It's a suburb of Greensboro, and there many parks and recreational activities for families and young professionals. The public schools in Mebane are good for those have kids, and the population is just over 15,500.
The median home sales price in Mebane is $360,000, and the median number of days on the market in this town are just 8. Homes in Mebane are getting snapped up quickly, as the town has a lot to offer both home buyers and investors. Home prices have increase by 37.1% over the last year, and the number of the days on the market is quickly decreasing, which makes this housing market red-hot.
The population of Graham, NC is just over 15,700 and the median income is $32,713. The town is about 20 miles west of Greensboro and offers residents an attractive setting with a moderate climate and many recreational activities. The unemployment rate in Graham, is significantly lower that the national average, and jobs have recently increase by 1.1%.
Median home sales price in Graham is $325,500, and homes are being sold within 8 days of being listed on the market. As of July 2022, home prices had increased by 33.1% year-over-year, and the number of days on the market has come down from 14 to 8. As you can see, the real estate market in Graham is truly bustling.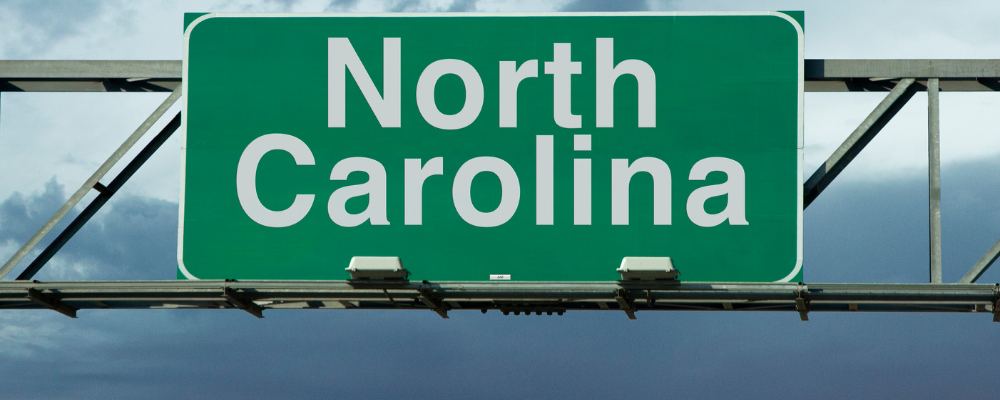 The town of Stallings, NC is another place with a hot housing market. Stallings is a medium sized city with a population of 16,456. The median income is much higher here, at $77,374 as of 2022. The economy is diverse and offers many employment opportunities for residents. There's a variety of options for entertainment in Stallings and there are a number of 19th century neighborhoods that have been well maintained.
The housing market is Stallings is piping hot, with an increase of 39.1% in home prices year-over year. As of July 2022, the median home sales price was $471,000 and homes in this area were spending 27 days on the market.
Moving to North Carolina can offer home buyers and real estate investors great opportunities, both for making a profit on real estate and finding a good place to live. The housing market continues to be a bustling arena, favoring sellers at this point in time.