It's a common misconception that you need excellent credit and tons of cash in the bank to invest in real estate. But the truth is that there are several legitimate ways you can make money in real estate without actually buying any property. These methods allow you to receive consistent returns without all the risks and responsibilities of homeownership. Here is a look at how to invest in real estate without buying property.
1. Real Estate Crowdfunding Platforms
Crowdfunding is an investment strategy in which groups of investors pool their money to purchase property through the internet. Several reputable platforms allow you to buy shares in a project led by an experienced expert. Your investment will be put into a pool with capital from other investors, which will finance the development of residential and commercial real estate ventures.
Real Estate Crowdfunding platforms allow investors to earn consistent dividends with low minimum investment, allowing anyone with the spare cash can get involved. Typically, large multifamily and commercial development deals would only be available to experienced investors with lots of money. But real estate crowdfunding sites allow even beginners to own fractional shares of a property.
Popular examples of real estate crowdfunding platforms include Roofstock, Fundrise, and Crowd Street. These funds are usually professionally managed and well-diversified, providing high returns at a predictable rate. Plus, investors often choose their investment style and decide which projects they are interested in financing.
Like any long-term investment strategy, you won't get rich overnight, especially if you only have a modest amount to invest in the first place. But crowdfunding platforms are a low-risk way to earn consistent returns on your money and learn more about real estate investing.
2. Real Estate Investment Trusts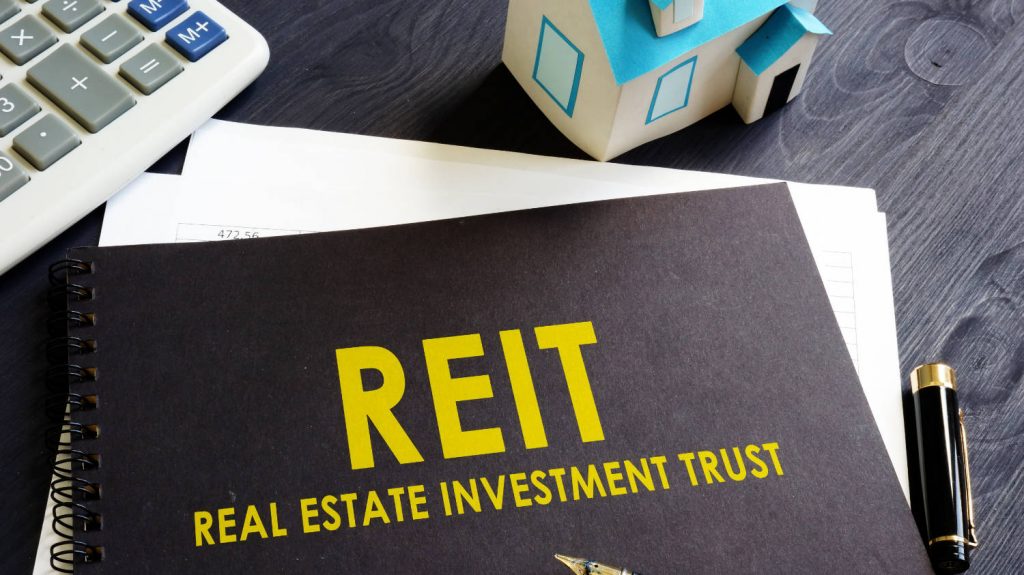 A real estate investment trust (REIT) is a company that owns and operates income-generating real estate. Investors can purchase shares in a REIT and earn consistent dividends without owning or managing the company. REITs are publicly traded on major securities exchanges, making them highly liquid.
REITs will typically feature a portfolio of properties that may include apartment buildings, offices, warehouses, shopping centers, hotels, hospitals, data centers, infrastructure, and more. The company will use the capital pooled from investors who purchased shares to acquire and operate these properties. In exchange, investors receive consistent dividends relative to the number of shares they own.
Like crowdfunding, REITs offer non-seasoned investors a way to invest their money in income-producing real estate with the guidance of an experienced team of professionals and earn dividends without ever having to own or operate the property.
But, REITs typically don't allow you as many options to customize your portfolio. Plus, they tend to fluctuate more with the broader market and must be purchased on a securities exchange, making REITs less beginner-friendly. But if you are familiar with stock trading, then adding a few REITs to your portfolio can be a great way to generate passive income.
If you are interested in investing in REITs but aren't sure exactly where to start, you may decide to invest in a Real Estate ETF instead. An Exchange Traded Fund (ETF) is an investment security financed by pooled funds, similar to a mutual fund. EFTs tend to focus on a particular sector or commodity and will own a diversified selection of assets within that niche.
A real estate ETF is a fund that owns groups of securities in the real estate sector, mainly REITs and mortgage-backed securities. ETFs can also be bought and sold on public securities exchanges, making them easy to add to an existing stock portfolio or purchase through a new investment account. Popular real estate ETFs include Vanguard Real Estate ETF, Charles Schwab REIT ETF, and iShares Core US REIT.
ETFs typically feature more diversification, often making them safer than purchasing a REIT portfolio on your own. However, with an ETF you get even less say in how your money is used because the fund doesn't directly manage the properties but purchases shares in the underlying securities. So, by purchasing an EFT, you are betting that the company operating the fund can accurately predict which REITs and associated derivatives will perform the best. That makes Real Estate ETFs attractive to those who want to invest in the real estate sector but don't feel confident about choosing securities on their own and would rather trust an institutional investor.
4. Invest in Home Construction Companies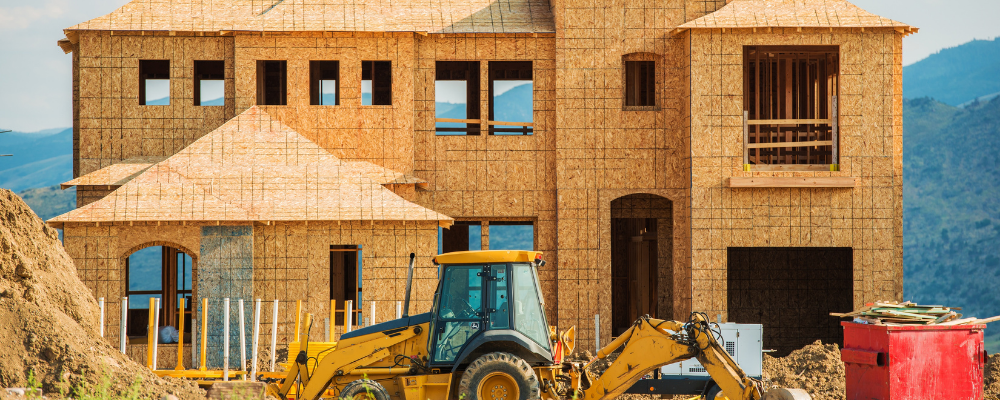 Beyond just purchasing REITs, you can also invest directly into home construction companies. This requires more research if you're planning on picking the stocks on your own rather than investing directly into an EFT. But it can often pay off with higher returns if you choose a winning stock.
There are many publicly traded home construction companies you can add to your stock portfolio, or you may decide to look for other construction-related stocks. Common examples include Caterpillar, which makes construction and mining equipment, and Nucor, which manufactures steel.
Investing directly into home construction companies can be a great way to earn consistent dividends from real estate development without owning or managing any property. But you must pay attention to the market and look at the stock's fundamentals to be sure that it's a wise investment.
5. Invest in Real Estate Notes
Buying mortgage notes from lenders is another way to invest in real estate without buying or managing property. When a homeowner gets a mortgage, they must sign a promissory note with the lender, assuring that they will pay back the money. While the mortgage is being paid, lenders will often sell these promissory notes to investors to increase their cash flow to make more loans. Investors purchase the debt that is yet to be paid on loan but can typically get it at a discount. Once you purchase the debt and underlying security, you can collect the interest on the mortgage.
Buying notes is a relatively low-risk way to earn passive income from a property without actually buying it. But if the borrower defaults on the loan, it's your responsibility to go through the foreclosure process. Then, if you have to auction the property, you may lose money, depending on how much you paid for the note. So there are more risks associated with buying notes than with purchasing REITs or ETFs.
6. Invest in Real Estate Company Stocks
There are also a variety of other real estate-related stocks you can invest in on your own to earn consistent dividends. Real estate is a dynamic industry with many smaller industries under its umbrella. Stocks like Zillow, Re/Max, and CBRE Group are popular picks, although hundreds of other companies focused on real estate make a good pick.
There are tech companies, developers, brokerages, financial companies, and builders you could research to choose a well-diversified portfolio. It may be a bit more challenging to pick the stocks on your own than other similar methods. But if you are good at picking stocks, you have the potential to make more money if you make an intelligent investment.
You can also decide to invest in a varied portfolio of REITs, ETFs, and other real estate-related stocks. However, you choose to structure your portfolio, buying real estate stocks is another smart way to invest in real estate without buying property.
7. Master Leasing aka Rental Arbitrage
Master leasing, also known as rental arbitrage, is when you lease someone else's property and then rent it out to other tenants on a short-term basis. With the rise of short-term rental apps like Airbnb, you can often rent a property for a significant markup over what it would cost to rent it on a long-term monthly basis. Master leasing is when you lease a property, sublet it to tenants on apps like Airbnb, Craigslist, or VRBO and pocket the difference.
In popular vacation destinations and tourist areas, you can often charge $100+ per night, while the price to rent the property monthly may be half that. You must pay for the furniture, utilities, and WiFi, but beyond that, you won't have many other expenses.
However, you must get permission from the landlord to run this type of business. Some landlords are not comfortable with frequent subletting, and there are cities with strict laws about short-term rentals. So, make sure to do your research before deciding on a particular area.
Master leasing is a simple strategy that you can perform without ever purchasing a property. But it does carry its risks, as there may be extended periods of vacancy, which will make your income unpredictable. So, make sure you have a solid game plan before giving it a try.