A house flipping market analysis is one of the most important parts of doing a successful fix and flip and can be the make or break of your project. House flipping market analyses can take different forms depending on what information is needed or what kind of project the investor is planning to take on but the majority of these plans contain a few key elements.
A house flipping analysis like this helps the investor determine the after repair value (ARV) of a property, assists them in creating a fair offer and find out if the property is worth purchasing and flipping. The analysis, when done correctly, should also help the investor to get a better idea of how much profit they can get from the project once it is completed and goes on the market.
This is how to do your own house flipping market analysis the right way, and what it should ideally include:
The Basics of a House Flipping Market Analysis
Any basic house flipping market analysis should include some key elements in order to give as accurate results as possible. The first key element would be the inclusion of comparable properties on the market within the last two to three months – anything older than that won't be accurate. This will involve finding out what type of properties sold recently, their prices and how long they were on the market prior to being sold.
Based on this data, investors doing a house flipping analysis should ask themselves, are home sales in their area going up or down? If the answer is that they are going up, it's worth pursuing further investment and holds good potential for the investor to succeed. If the answer is down, now might not be the time to buy in that area. A flipper needs to know if the area they are buying in is headed for a downturn or if their investment will appreciate instead, so it will be helpful to determine if there are any major developments taking place in the neighborhood or metro area.
The other question that needs to be answered is how long do these properties take to sell on average? If the total time listed on the market is decreasing, it means properties will sell faster as the average demand is higher. It's always best to purchase a property in an area that is experiencing high demand for housing. Fix and flips are all about reselling the property as quickly as possible to avoid incurring maintenance costs and other expenses that can eat into profits.
Investors will also need to determine what the history of a property and its neighborhood is prior to buying. This will help guide their renovation budget and timeline.
It's important for investors to know the basics of a property when analyzing it  – the year the property in question was built, the number of rooms and bathrooms and other important elements like potential hazardous materials will all have an impact on the investor's timeline and budget for renovations.
Investors should take note of whether the property is on a public sewer or has septic, the heat source, and any other similar information. Also, it is key to make note of how many times it has been sold for in the past, including the asking prices it previously had. This will give the investor a better idea of what to ask in the present. Information on previous home sales can often be found on Zillow.
Older homes are more likely to have had multiple additions or other alterations in the past, and this could contribute to the list of things the investor will need to renovate once they have acquired it and can prolong their project timelines. These properties can harbor some serious health risks like popcorn ceilings or lead-based plumbing which will need to be addressed urgently prior to selling.
In contrast, modern properties are more likely to be turnkey homes that need very little to no renovation before going on the market. Turnkey homes are the suggested investments for investors with less experience in flipping and undertaking large-scale renovation.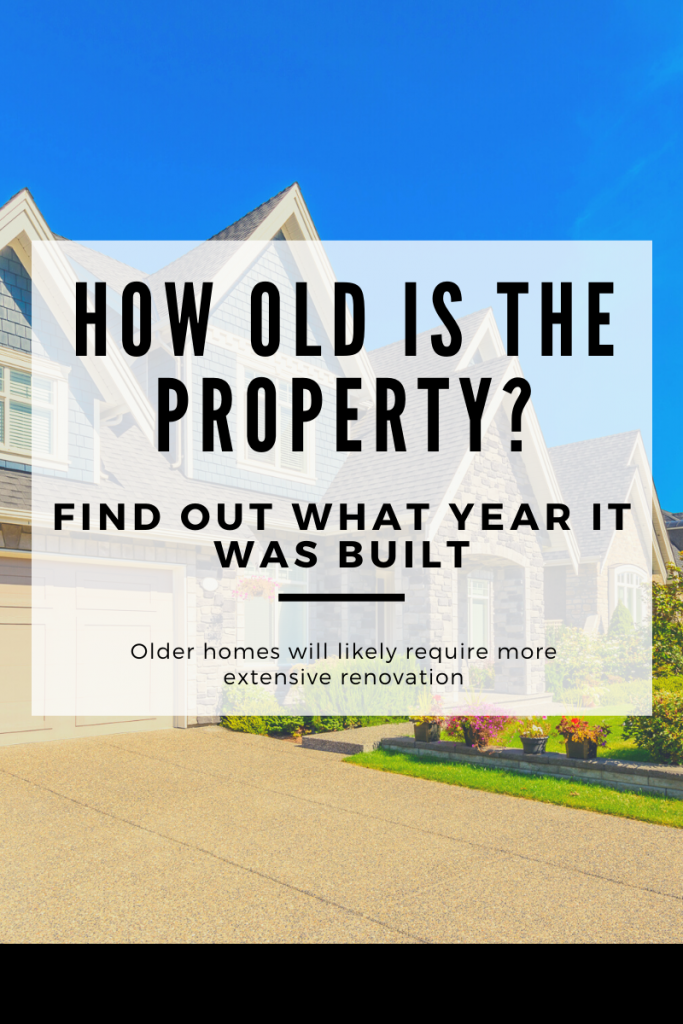 Renovations are what can make or break a fix and flip property and are what will draw in good buyers that follow through on their buying offers. As a fix and flip investor, it is essential to focus renovation on spaces that will bring the most value to a property when reselling, as this will lead to more interested buyers in the long run.
The money the investor puts into the rehab can be recouped if the right types of renovations are done and their taxes filed correctly– but investors should bear in mind that some renovations will have no impact at all and should be avoided lest they cause unnecessary expense. You can find a full list of tax deductible expenses when flipping properties here. 
When evaluating a property for investment, the investor should ideally know how to calculate the home's value by using a variety of online tools. Our free online ARV calculator can help you assess the current value of your home and similar properties in your area. It's a simple tool designed to help real estate investors make informed decisions about property acquisitions. This better prepares the investor for not only buying the property but for negotiating lower property taxes as an additional bonus.
A good house flipping market analysis will evaluate the area that a property for sale is located in. Local governance, homeowner associations and school zones can have a large impact on a home's value. An investor's market analysis should include any notable school zones in their area and they should further make an effort to understand how it can impact the local property values positively. More often than not, good local schools are a big draw to buyers with families.
When people search for a new home, there are many factors that weigh in on their decision: amenities, neighborhood, size, rent or own, property condition and others will each play a part. 
It can be helpful to find out how many people are moving to the area, versus how many are leaving. Investors can determine this by seeing how long properties remain on the market before selling. Low local housing inventory means the investor can push up the price on their own property as demand will be higher and push buyers to make competitive offers, while low demand will cause the property to stay listed for weeks. Plenty of this information can be found through the local Chamber of Commerce or Census Bureau.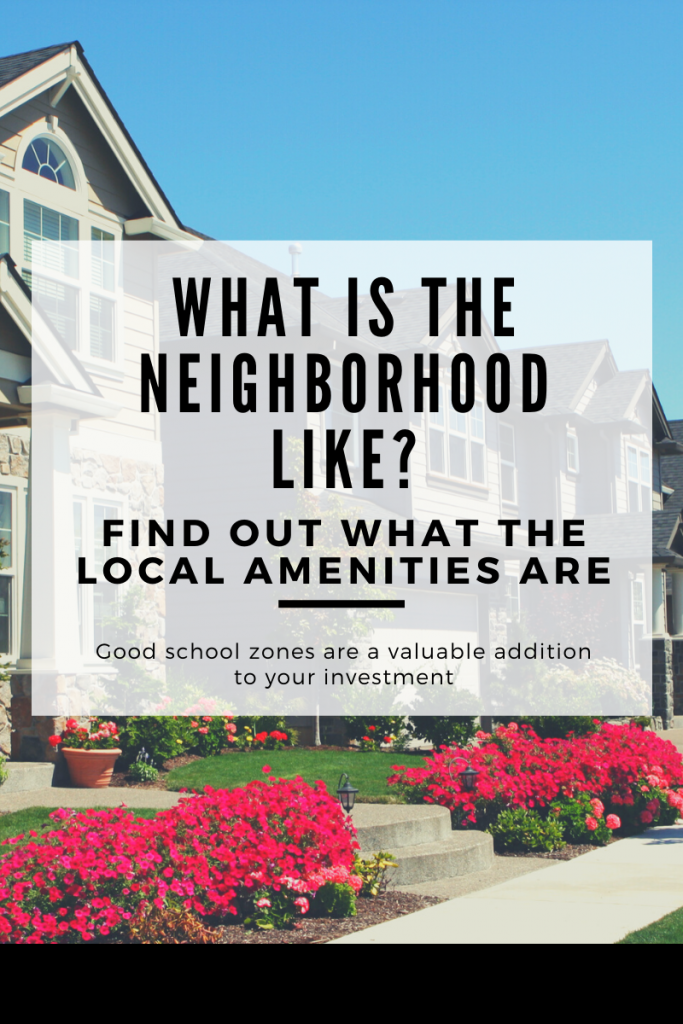 It's similarly important to determine how affordable housing is in this area – investors can make use of the housing affordability index as a general guideline. Establishing affordability will help the investor understand what type of buyer they will be dealing with, let them know if their asking price is suitable and what buyer expectations will be. If the investor prices the property too high from the get-go, they'll miss out on the first round of viewers and potential buying offers.
The local economy is essential to the performance of any property investment – a good job market, low levels of unemployment, and higher wages make for the ideal environment to buy and sell in. In times when the economy is bad and unemployment high, people are less likely to make big purchase offers.
The Importance of Including World Events
Once the investor has gathered all of the above information, they can put it together into a formal and thorough house flipping analysis to use for their next property purchase. The general rule is that a minimum profit margin for a house flip should be at least 30% of the sales price, so investors should bear this number in mind when setting up their analysis.
If you are in the market for real estate right now, it's important to keep in mind that in recent months uncertainty surrounding the spread of the coronavirus has affected buyer confidence and markets overall and it may not be the best time to sell if you plan to get your asking price.
It's still too early to tell what the fallout in the real estate market will be over the long-term, but it is safe to say that the drop in the economy right now will have a negative effect on real estate across the country. While you can still put your property on the market in the next few months, you will need to prepare to potentially sell it for a lower amount or to keep it on the market longer.
With the current COVID-19 outbreak, many buyers are considering waiting until 2021 to buy a house. If you plan to buy a house this year, it's key to be prepared in terms of your finances and how well you know the local market conditions.
If your income will remain stable during the next few months, you could still buy and benefit in the right market. If not, it will be better to wait until 2021 when there is more certainty. Until then, buyers will be keeping their funds close and could be hesitant to make bigger purchases like real estate, particularly as unemployment rates continue to increase.