While construction loans are not intended to be used for home renovation purposes, they still can be. These are short-term loans aimed at funding the construction of homes from scratch. Construction loans can be a better option to fund home renovations in some cases, as they are paid out in increments over the project, instead of as a lump sum at the outset.
Another benefit of construction loans is that borrowers don't need to have any home equity to qualify. However, construction loans can come with higher interest rates and end up costing more than other financing options that are geared towards renovations specifically.
Can You Use A Construction Loan To Complete Renovations?
The short answer to this is yes, construction loans can be used to finance home renovations or remodeling projects. While this is not the intended use of a construction loan, borrowers can get more out of them, so they are an attractive option. Construction loans are based on the After-Repair Value (ARV) of the home, so this can lead to a larger amount being available to borrow.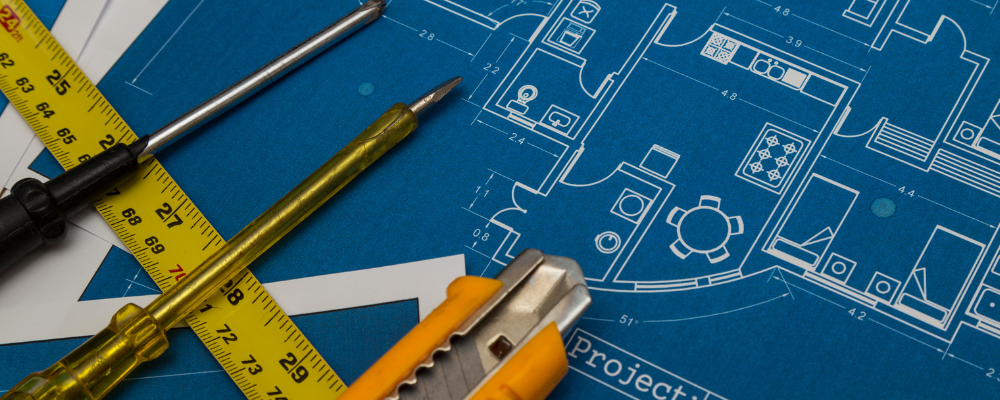 Overview of How Construction Loans Work
Construction loans are short-term loans aimed at those who are building a home from scratch. These can also be used for a home renovation project of a larger nature. Construction loans typically have higher interest rates and large fees. These loans cover the home building aspect of the project, including the land, materials and labor, as well as permits.  
Once the loan has been approved, borrowers can access the funds at various intervals during the building process. Funds are approved in batches, based on the property appraisal or inspection at each phase. Once the home is built, borrowers receive a certificate of occupancy, and would need to apply for traditional mortgages to cover the cost of the home purchase.
Renovation Loans vs Construction Loans - What's The Difference?
Home renovation loans or home improvement loans provide the funds for renovating, repairing and remodeling a home. There are various types of home renovation loans, but most often borrowers will get a mortgage and add on extra for the renovations. Typically, home renovation loans will require equity in the home already. Here are the renovation loan options:
Purchase mortgage with extra funds for home improvements
An existing mortgage that is refinanced with additional funds paid as cash for renovations
Unsecured personal loan
Home equity loan or HELOC
Government loans offered by the likes of Fannie Mae, or FHA 203(k) loans
A home renovation loan is intended for those who need to finance home renovations or repairs in order to increase the value of the home, or those who are purchasing a lower priced home that needs work. Usually, home renovation loans are only granted for major upgrades and not smaller projects. A home renovation loan can be a valuable tool for providing the funds to increase the overall value of a home.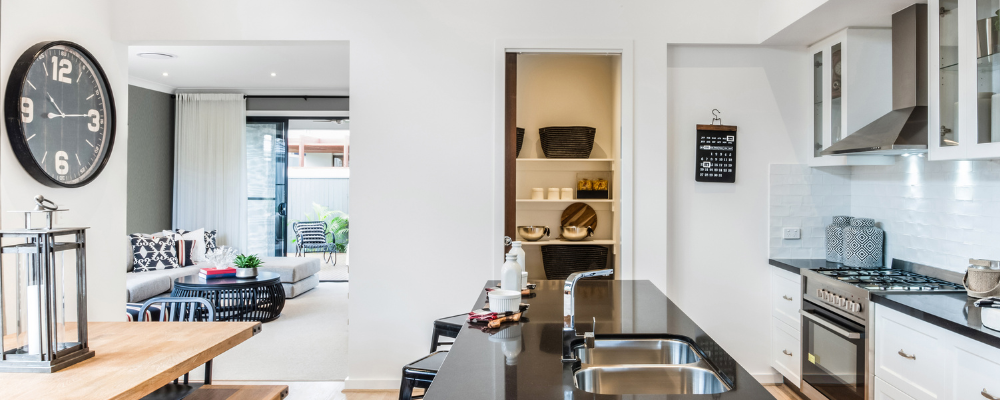 On the other hand, construction loans cover the cost of building a home. Funds aren't paid out in a lump sum, but instead they are paid out in increments over the duration of the loan. The funds from the construction loan are often paid to the contractor who is doing the building, and the contractor needs to request the funds. Once they have been requested, the funds can be paid out after an inspection has been done.
Construction loans works differently to renovation loans in that they will usually transform into permanent mortgages once the project is complete. The closing costs on new construction projects vary. Some closing costs can be as little as 2%, while some are 6%. So, borrowers should add closing costs to the list of costs to be aware of when taking a construction loan.
| Renovation Loan | Construction Loan |
| --- | --- |
| Paid out as a lump sum | Paid out in increments over the project |
| Often require equity in the home | No home equity can be required |
| Intended for home improvements | Intended to cover home building costs |
| Regular interest rates | Higher interest rates |
Pros & Cons Of Using A Renovation Loan
For homeowners looking to do major renovations to their home, a home renovation loan may seem like a good solution. However, it's worth considering both sides of the coin, before committing to a home renovation loan.
Borrowers can use the loan to do renovations that vastly increase the value of their home.
The FHA offers renovation loans to first-time home buyers for a down payment of just 3% of the purchase price.
Borrowers can get the home price covered, as well as the renovation costs, in one loan. This is not only convenient for payment purposes and admin, but it can also lead to lower interest rates.
Borrowers can make significant upgrades to a home, without needing a large amount of funds upfront.
A fixed monthly payment is made, which gives borrowers the ability to budget and plan.
Borrowers can build credit by making their payments on time every month.
Renovation loans can be paid off over a longer period of time, for example 12 months or more.
Some renovation loans have fees which will need to be paid. These include origination fees, late fees and so on. These can range in price, bear in mind that some of them are expensive.
A borrower can damage their credit score if they default on a payment, as this will be reported to the credit bureau.
Lenders may require collateral for the renovation loan, and this can come in the form of the property itself. Which means that borrowers need to repay the loan on time and in full, or risk losing the home entirely.
Some loans require the borrower to be using the home as their primary residence, which means they cannot be used for investment properties.
Some renovation loans require Mortgage Insurance Premium (MIP).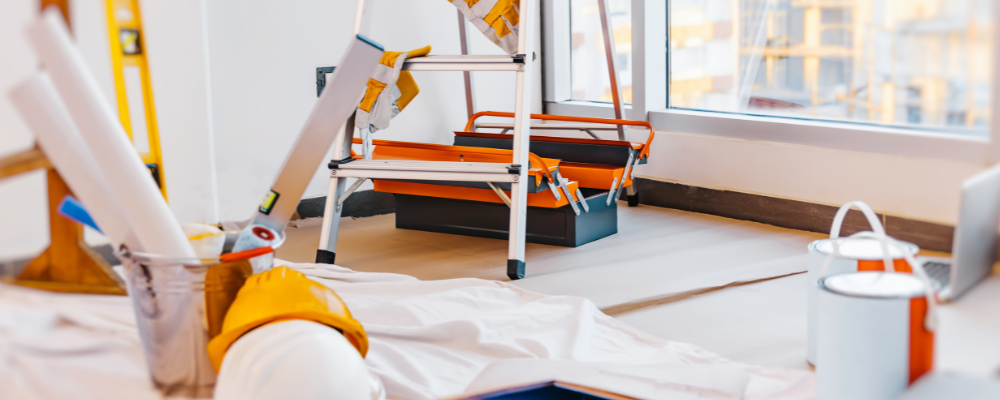 Pros & Cons Of Using A Construction Loan
Construction loans, while not intended for this purpose, can be used for renovations as well. For those who are considering using a construction loan, either for home building or renovating, make sure to consider both the benefits and the drawbacks of a construction loan, and then make an informed decision.
Flexible terms: Construction loans typically offer more flexible terms than traditional mortgages. These are based on each project and can be adapted according to each borrower's needs.
Interest-only option: Construction loans offer borrowers the chance to pay only the interest on the loan while the construction is underway, and thereafter begin paying off the principal amount. Which gives borrowers the opportunity to pay a lower monthly amount and time to save money before switching to a more permanent mortgage.
Ability to choose: Using a construction loan allows borrowers the chance to choose the home that is built including the team that is going to be working on the project.
Project details: Lenders that provide construction loans will need the project details outlined in-depth and with timelines. While this may sound like a lot of work, it's a good nudge for borrowers to get their ducks in a row with the project timeline and plan at the outset.
Transition to permanent loan: Construction loans works with one closing date, which means that once the construction project has been completed, the loan transitions into a long-term mortgage. This makes the process a lot easier for borrowers, who won't need to apply for another loan and can simply transition to the new loan without extra closing costs.
Higher monthly payments: Due to the structure of construction loans, the interest-only payment period will need to be accounted for, later in the loan. Which means that once borrowers start paying off the principal amount of the loan, the monthly payment may be higher.
Higher interest rates: Construction loans are provided in a short time frame, which means that the lender will typically have higher interest rates than a traditional lender.
Stricter lending criteria: The flexible nature of construction loans comes with a higher risk for borrowers, so lenders typically use stricter lending criteria. Such as higher credit scores, more deal experience and larger down payments.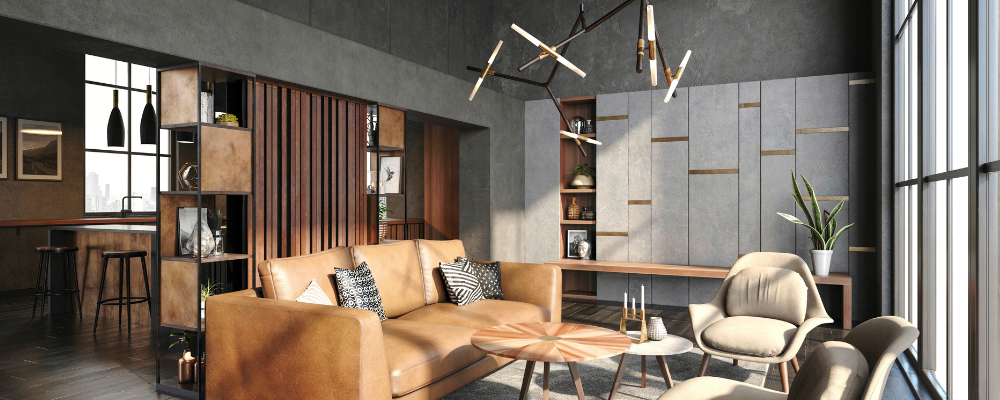 Alternative Ways To Finance Home Renovations
For those who are looking to finance home renovations without using a construction loan or home renovation loan, the following options are worth considering…
A home equity loan can be used to finance home renovations as they allow people to borrow up to 85% of the home's value, provided that they have built up enough equity in the home. The funds are received in a lump sum and can be used for anything the borrower requires. However, the lump sum payment means that the renovation project's total cost will need to be worked out upfront.
Home equity loans usually have fixed interest rates and are paid back in monthly installments for various loan terms, up to 15 years.
A Home Equity Line of Credit (HELOC) is a good solution to finance home renovations, for those who have built up equity in a home already. Up to 85% of the home's value can be borrowed for the renovations and it is available as a revolving line of credit. This can be useful for a renovation project where the borrower can draw certain amounts of money as they need it.
Most HELOC loans give borrowers up to 10 years to use the funds, and up to 20 years to repay it. Which means that, for home renovation purposes, these loans can be used over a long period of time. The interest rates on HELOC's are variable, and this means that the monthly repayments aren't necessarily standard.  
Another way to use home equity to fund a home renovation is a cash-out refinance. This is essentially replacing an existing mortgage with a larger one, and the difference between the two is paid out to the borrower in cash. This can be used to fund home renovations, and is a useful way to get a larger loan for bigger upgrades or repairs.
Often, the new loan will have a lower interest rate than the previous one, which makes this option a cheaper one in some ways.
Personal loans can be used to finance home renovations, however it's worth noting that the interest rates on these can be high. The benefits of using an unsecured personal loan to finance home renovations is that funding can be provided fast, so borrowers can get going on the project within a week or two.
Personal loans have various terms, ranging from 2 years to 7 years. The longer the loan, the lower the interest rates but a borrower will pay more over the long-term. Personal loans require a fixed monthly payment, which is good for budgeting purposes.
Smaller home renovations may be better suited to a credit card, specifically a 0% APR credit card. There is an interest-free period on these cards of around 15 to 18 months, which means that borrowers can pay the loan off during this period and save. However, credit cards can be harder to qualify for, and borrowers will need a high credit score (often 690 or higher). Credit cards are usually best for smaller projects that need to be done quickly.
There are various government loans that can be used for different renovating purposes. For example, a Title 1 loan is provided for those who want to upgrade their home by making it more energy efficient or more accessible. The loan terms on these are flexible, so borrowers can choose anything between 6 months to 20 years. These loans are secured by using the property as collateral, so if a borrower defaults on the loan, the lender can seize their home.
An FHA 203(k) loan is another example of a government-backed loan that can be used for home renovations. These loans allow borrowers to refinance their mortgage and combine it with the renovation costs into a new loan. This loan can then be paid off over 30 years. These loans are based on the value of the property once the renovations have been completed, instead of before the renovations have begun.
Final Tips For Completing Your Remodel
Home renovation projects can be very rewarding, but also time consuming. To ensure the process runs as smoothly as possible, it's important to plan ahead and do your research.
Start by considering the vision you have for the space before making any commitments, especially to a renovation loan. Look into what it will take to translate that vision into reality and make sure to find trustworthy contractors who can turn your concept into a success. Make sure to also set aside enough time and money in order to allow your project plenty of flexibility.
Working with a budget is a key element of completing a successful home remodel, so it's better to overestimate the resources needed and come away with some money saved than cut corners and end up running out of funds mid-project. With some preparation and knowledge, you can create an amazing new space while avoiding unnecessary stress along the way.