Short Answer: Top 3 Cheap Home Improvements
Owning a home is a dream for many, but the cost of a home improvement project can be intimidating. From the laundry room to the attic, the good news is that you don't have to spend a fortune on a huge home improvement project to upgrade your living space. Here are the top 3 cheap home improvements that you can get started with, to add major value to your home:
Fresh Coat of Paint
Adding a fresh coat of paint to your home, whether it be the interior walls, ceilings or exterior, is a sure-fire way to add value to the entire home. Stick to neutral colors so that any potential buyers will be able to easily envision the space as their own.
Minor Kitchen Updates
Minor kitchen updates can add significant value to a home without the need for a full-scale renovation. Homebuyers often prioritize the kitchen when looking for a new property, so making the kitchen a priority will be a value-add to a home.
Minor Bathroom Makeover
Even small home improvement ideas can make a big difference in the overall appeal and functionality of the bathroom. Minor improvements like a fresh coat of paint to bathroom cabinets, replacing outdated faucets, updating light fixtures or replacing the shower head, can go a long way towards giving the bathroom a facelift.
Full List of Cheap Home Improvements
Let's explore 20 of the best and cheapest home improvements that can breathe new life into your home without emptying your wallet. From simple DIY home improvement projects to clever design tricks, these budget-friendly ideas will help you transform your house into a more comfortable and stylish refuge and add major resale value.
One of the simplest, most impactful and budget-friendly ways of adding value to your home is to add a fresh coat of paint. Whether it's the interior or exterior, painting the walls and ceilings of a home can brighten up the space and make it look more attractive to potential buyers and therefore increase the value. It's a good idea to opt for neutral colors to create an adaptable backdrop for any decor style.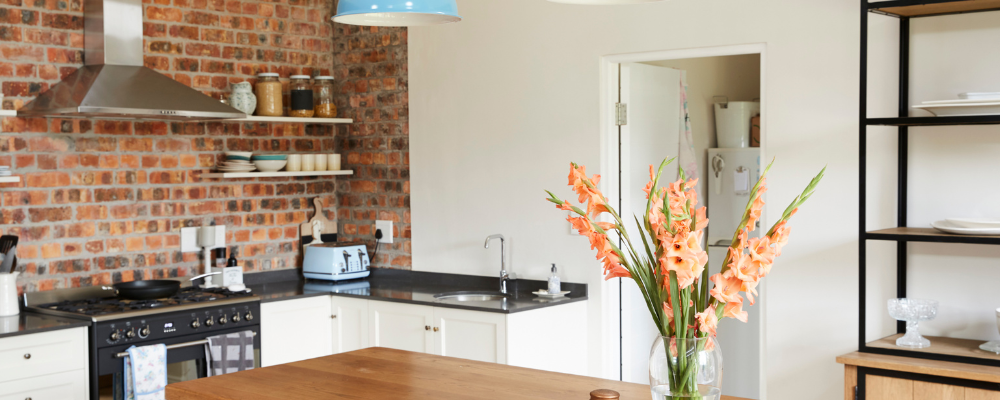 A major kitchen upgrade can be a pricey endeavor, and it is not always necessary. A minor kitchen upgrade is a cost-effective way to make small improvements to a kitchen and increase the value of your home without breaking the bank.
Installing new kitchen cabinets or painting the current ones, replacing the kitchen cabinets hardware, resurfacing the countertops, upgrading the sink and faucets, or improving the organizational solutions are all part of the minor kitchen upgrades that could provide a major value-add to your home.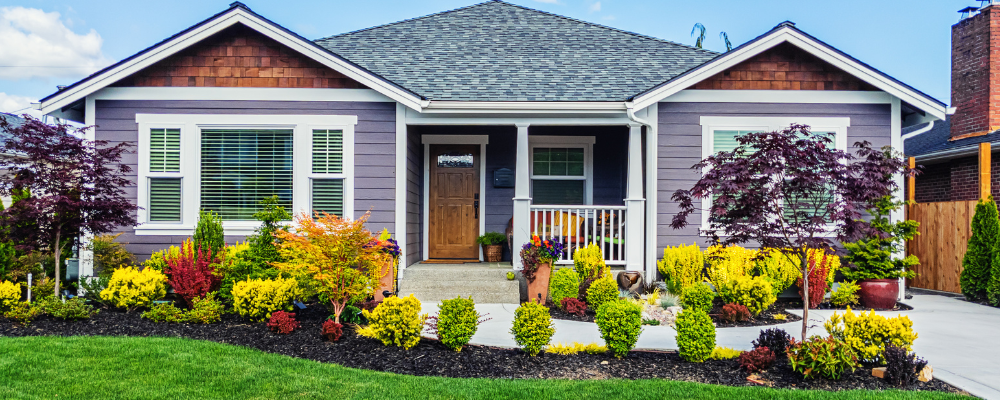 Boosting your curb appeal doesn't need to be a major expense. A fresh coat of front door paint, a new doormat, and some colorful flowers to line the pathway are a few examples of how your curb appeal can be improved with just a few updates. These are cheap home improvements that can be done easily, to boost the value of the home by making it more attractive from the curb.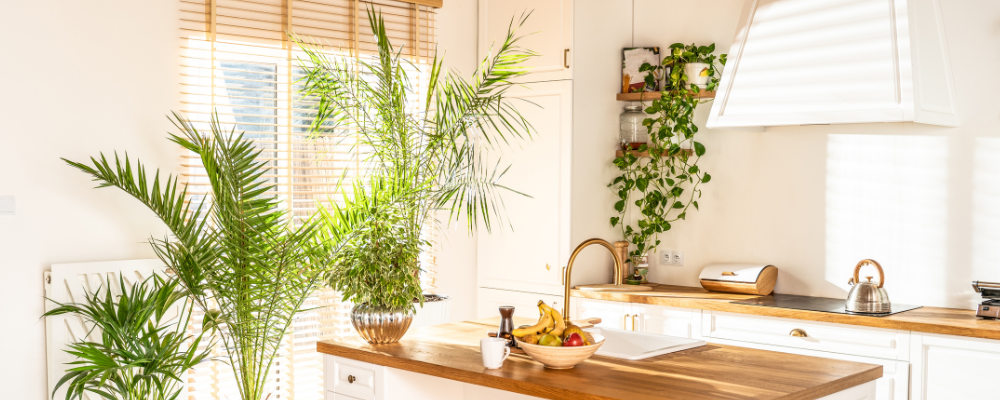 New drapes, blinds or shades can give any room a facelift and hide windows that aren't modern or particularly attractive. This is perhaps one of the most affordable home improvements that will change the atmosphere of a room and add some value to a home by making it more attractive.
5. Low Maintenance Landscaping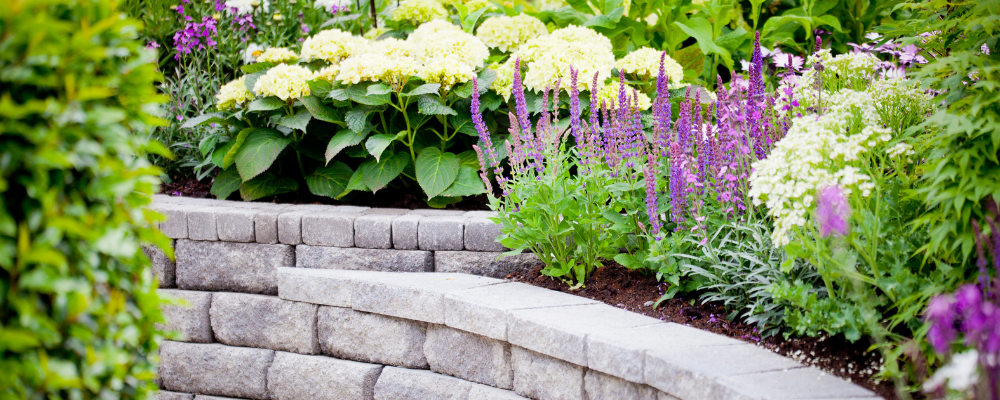 You can transform your home's exterior with some thoughtful landscaping. It's a good idea to opt for low-maintenance plants and shrubs that don't require constant attention or watering. Adding mulch or gravel to garden beds can reduce weed growth and give your landscape a polished look. Well-maintained landscaping will add value to a home easily.
6. Organized Storage Solutions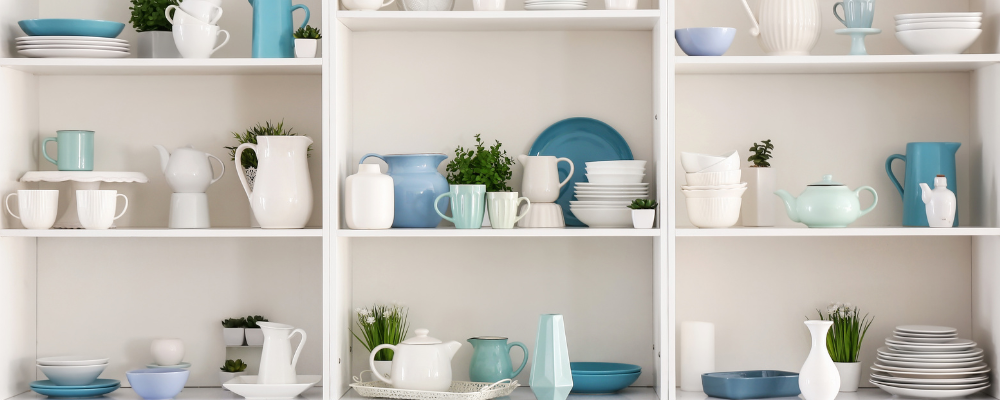 Optimize your available space capacity and minimize clutter by integrating well-organized storage space into your home. You can use shelves, hooks, and baskets to maintain a tidy arrangement of your belongings and maximize closet space. Make the most of every nook in your home by utilizing under-bed storage space, closet space and multi-functional furniture. These can add value to your home, be functional and be aesthetically pleasing.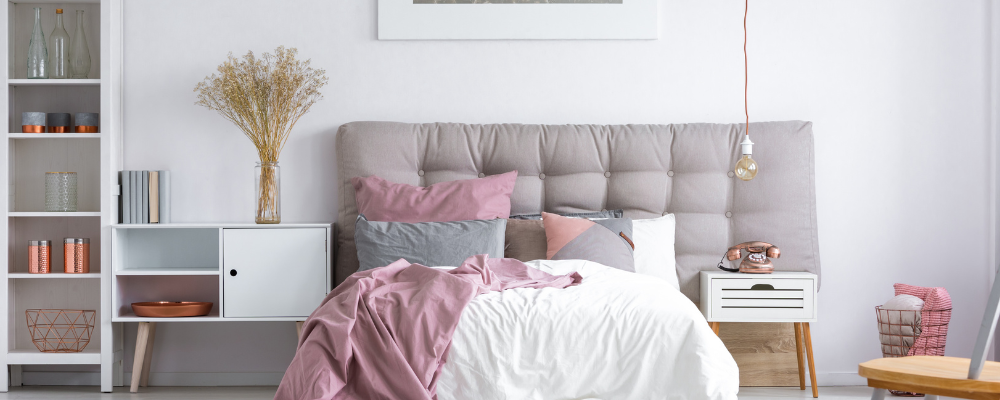 A sure-fire way to update your bedroom is to add a headboard. This doesn't need to be an expensive and oversized headboard, something simple and cost-effective will do. There are headboards that can be done as DIY home improvement projects, or other creative ways to come up with a headboard solution that works with your budget.
8. Minor Bathroom Makeover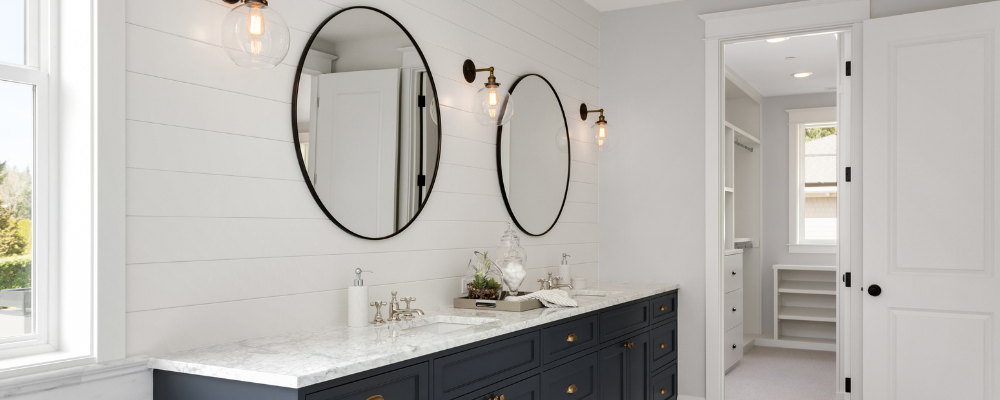 While bathroom remodels offer one of the highest returns on investment when it comes to home renovations, a small bathroom makeover can also do the trick. You can give your bathroom a vanity makeover by replacing the toilet, faucets, shower head, shower curtain, bathroom mirror and light fixtures.
Depending on your budget, you could update the bathroom cabinets and improve the storage space too, for a slightly bigger makeover. Bathroom upgrades, even replacing a shower curtain or shower head, are always a good investment to make when it comes to increasing home value, particularly for those on a tight budget.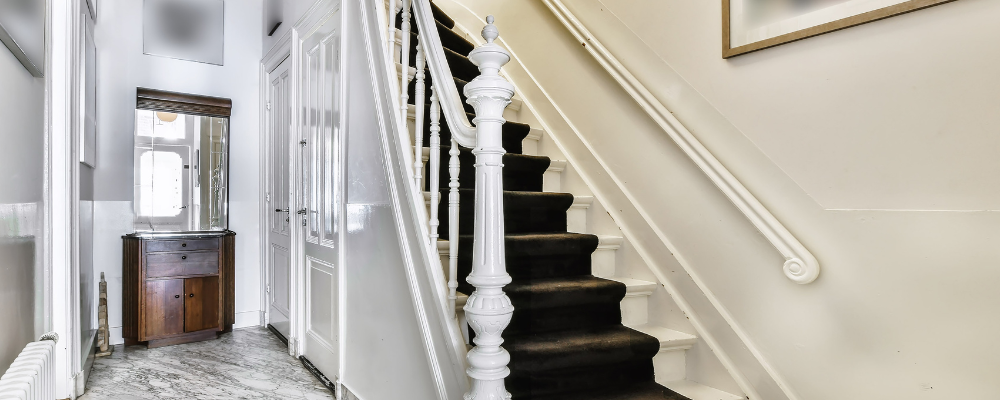 The stairs are often the first thing potential buyers will see when they come into a home, so sprucing these up can add value to a home. You can do this by adding some paint to them or using a stylish stair runner. Either way, your stairs can become a more interesting feature and add value to your home with just a small expenditure.
10. Refresh Interior Doors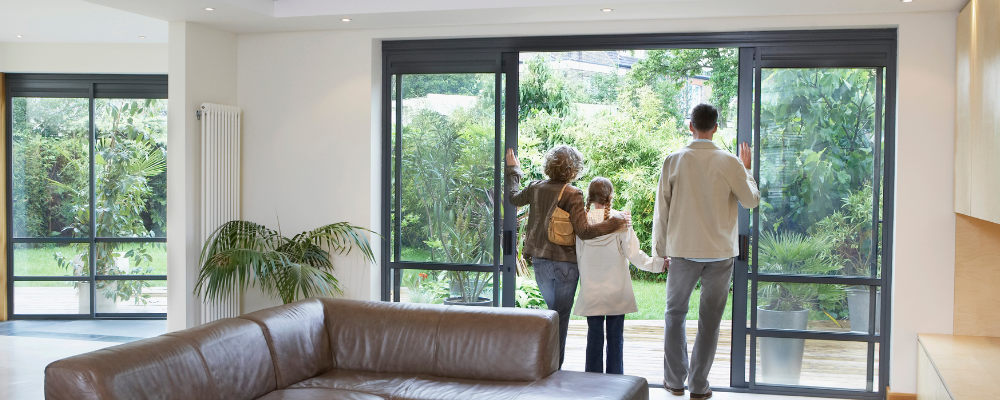 Refreshing or replacing doors within the home that are outdated or brightly colored can be a valuable exercise. Simply painting the internal doors and replacing the doorknobs can give any room an instant update. Along with this, glass windowpanes can be updated or added into doors to create an open plan environment without having to make structural changes.
11. Add Interesting Light Features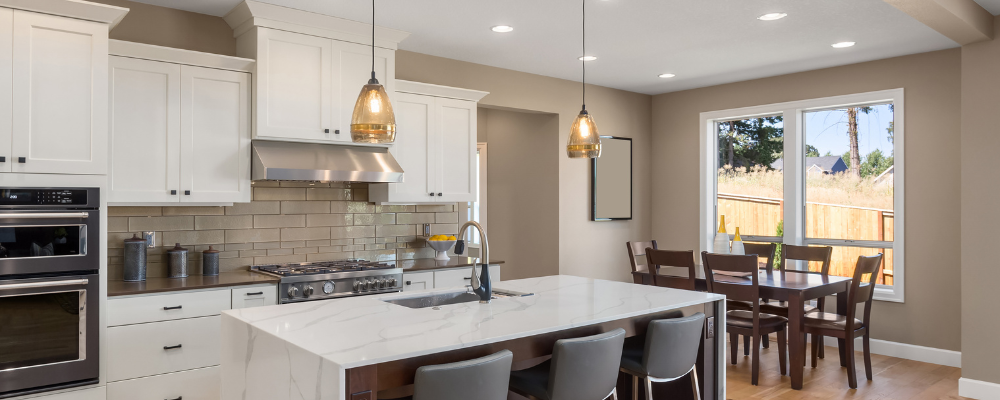 Interesting or modern light features can go a long way towards re-energizing a space and adding value easily and affordably. Make sure to choose something that would appeal to a wide range of people, such as a neutral chandelier, and this could add value to a room.
12. Energy Efficient Lighting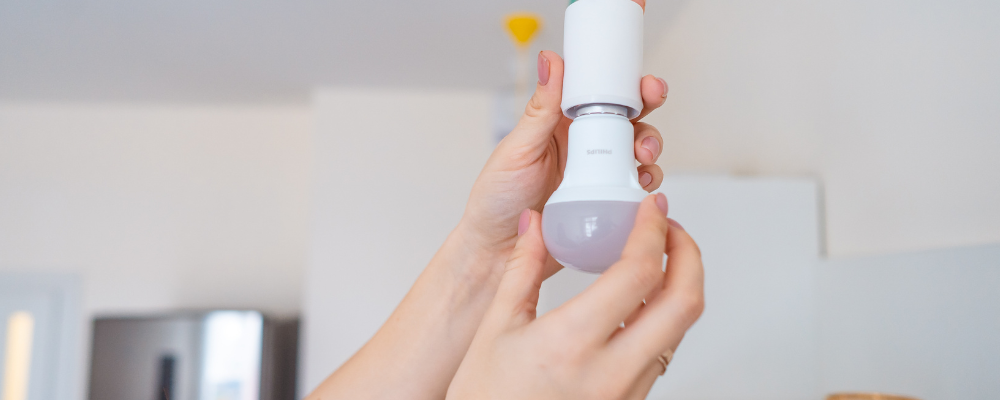 Replacing traditional incandescent light bulbs with energy-efficient LED lights is a small upgrade to a home that won't break the bank but is going to add to your home's value. LED bulbs last longer, consume less energy, and are available in various color temperatures to suit your preferences.
Additionally, consider installing motion sensor switches or timers to further reduce energy consumption. Any energy efficient update that is made to a house is a sure-fire way to add value to it.
13. Extra Bathroom Storage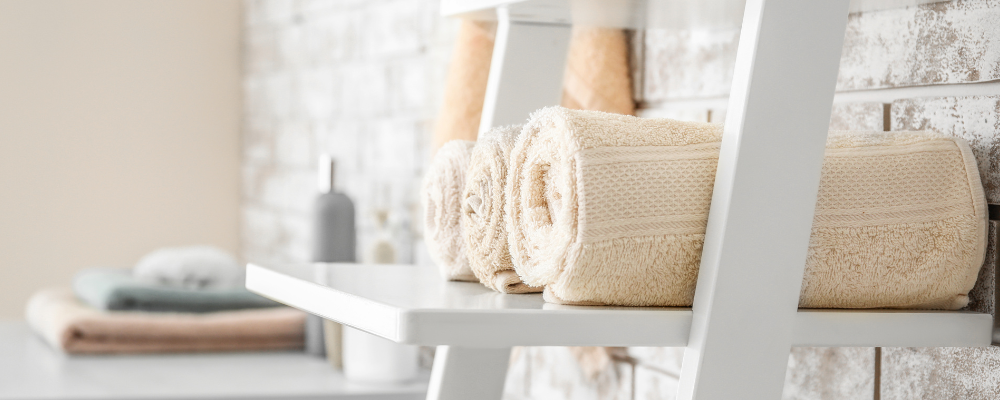 Additions to the bathroom are always a winner, and bathrooms often don't have enough storage space. Adding storage to a bathroom is a cheap, quick solution to this problem and will add value to a home. You can purchase a new cabinet if there aren't enough built-in cabinets, or you can find different shelving options for the walls, or even vertical corner storage. Make sure that the storage is in a useful spot, and is a tidy, effective solution.
14. Bring in a Backsplash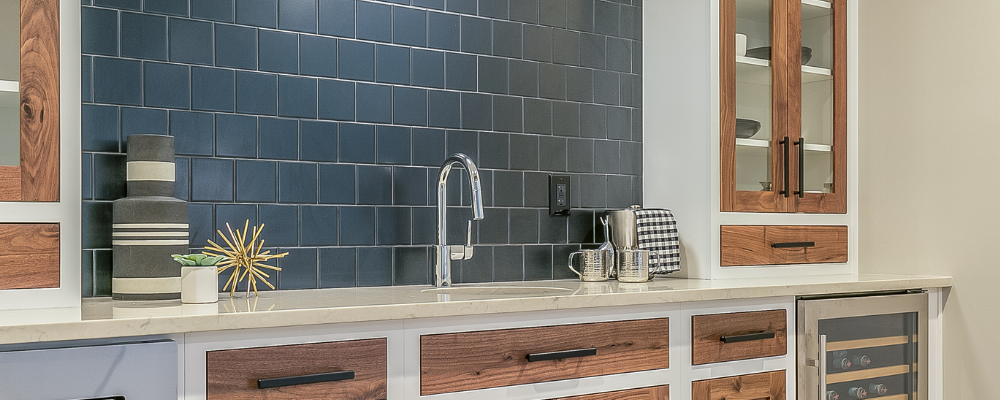 Give your kitchen or bathroom a facelift by adding a backsplash. Peel-and-stick backsplashes are cost-effective and easy to install, for those looking to do DIY home improvement projects. Backsplashes are available in various designs, colors, and patterns. They can instantly modernize your space and protect the walls from splatters and stains. This home improvement will add value to a kitchen or bathroom with very little effort, and in a budget-friendly way.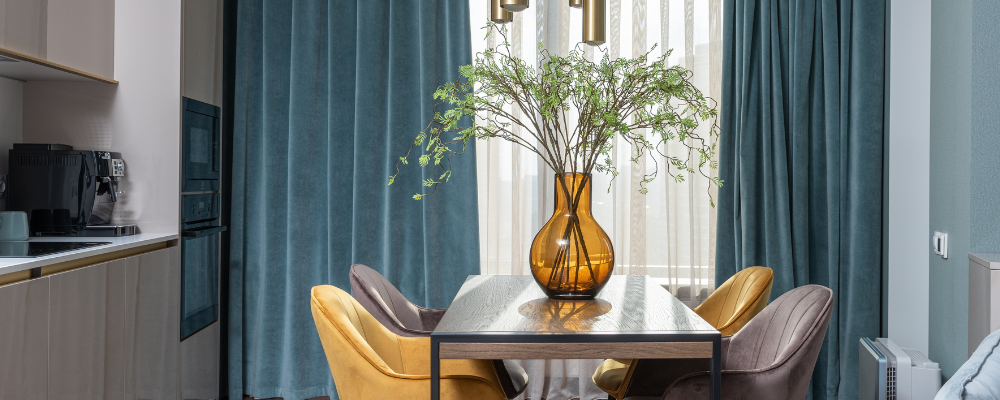 The kitchen is perhaps the most important part of the home, and it is often a deal breaker for potential buyers. Which means that the kitchen holds a lot of value for the home overall, and small improvements here can add more value than you'd expect.
A simple upgrade to your kitchen would be to create a faux kitchen island if your kitchen doesn't have one. These are a sought-after feature among buyers, so this will always be a good investment. Stand-alone tables or cabinets be an easy, affordable addition to your kitchen to improve the function and aesthetic of the room. It's a good idea to add rolling casters to the bottom of the faux island, so that it can be moved easily.
16. Replace the Front Door
Replacing the front door can instantly boost curb appeal and make a strong first impression for your home. A new front door can enhance the overall look and feel of the property and outdoor space, while improving security and energy efficiency.
It's a good idea to look for a stylish and durable door that complements the architectural style of the home. Replacing the front door is a small, affordable change that can make a significant difference to your home's outdoor space and increase the value.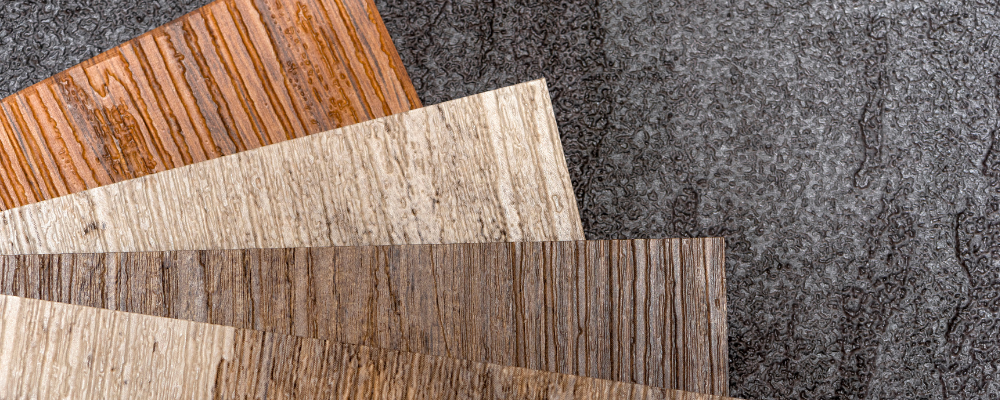 Replacing flooring is an easy way to add quick value to a home, but this isn't usually the most cost-effective method. Hardwood floors are a great option, however, there are more affordable options to update the look of the floors.
Such as using peel-and-stick vinyl tiles or area rugs to cover up worn-out or outdated flooring are good examples of this. These temporary solutions can improve the appearance of new floors in your home without needing major renovation or hardwood floors.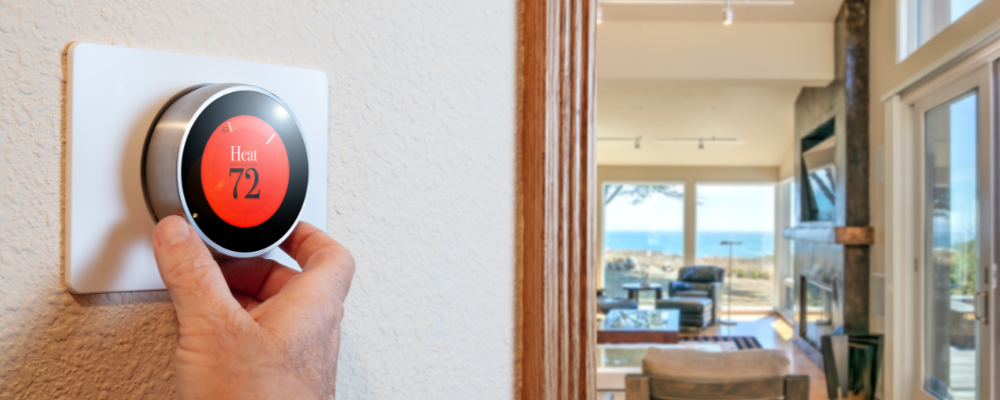 These days, prospective buyers are looking for ways to save energy wherever possible. In other words, the more energy efficient a home is, the more the property value will increase. A smart thermostat is a great way to save energy by allowing homeowners to remotely manage and schedule a home's temperature settings.
Smart thermostats can be programmed and controlled by smartphones, tablets and other devices. Home automation can help current homeowners save money on their energy expenditure, and appeal to prospective buyers who may be prioritizing energy efficiency in a home.
19. Energy Efficient Windows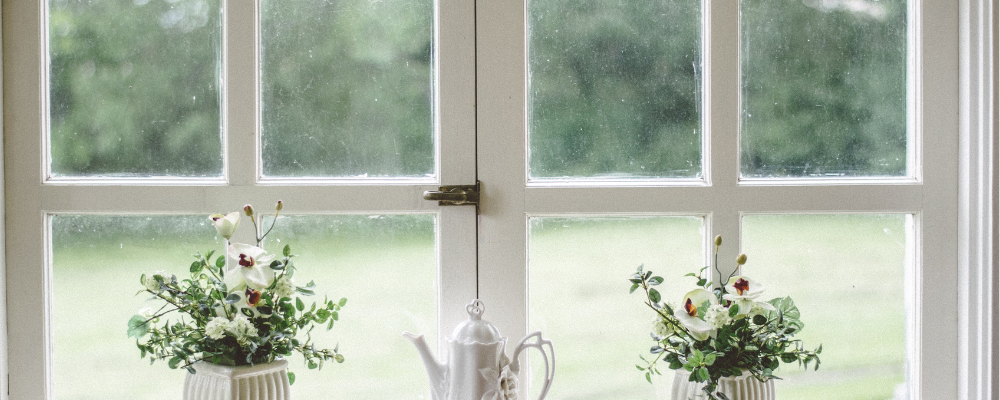 By installing energy-efficient windows, homeowners can enjoy substantial long-term benefits, which include reduced energy consumption and lower utility expenses. These windows excel in temperature regulation and soundproofing, creating a more comfortable living environment.
In addition to this, for prospective buyers who prioritize sustainability and efficiency, the allure of a home with energy-efficient windows is undeniable, making it a compelling feature that enhances the property's overall appeal and value.
20. Smart Lighting Control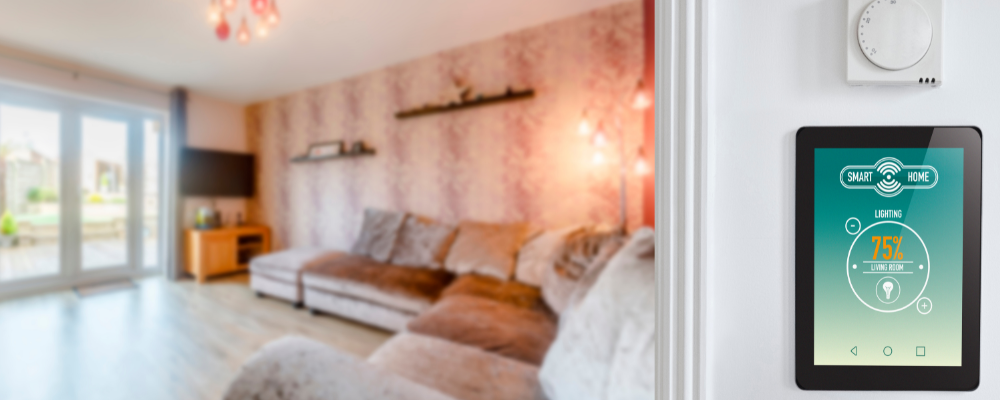 Another home automation that can significantly improve the home value is smart lighting control. Installing smart light switches allows homeowners to control the lighting in their home remotely through smartphone apps or voice commands. This may require new light switch covers as well.
Smart light switches can be programmed to follow personalized schedules, adjust brightness levels, and even sync with other smart home devices. This level of automation and customization appeals to tech-savvy buyers who value convenience and energy efficiency. Which means that smart light switches can easily add value to a home.
To sum up, a comprehensive collection of budget-friendly home improvements presents homeowners and potential sellers with a diverse range of affordable choices to boost their property's value and save money. These minor upgrades, whether they're in the laundry room or the kitchen, deliver substantial advantages, both in terms of appearance and functionality. Which makes these improvements a smart investment for those seeking to enhance their living spaces without straining their finances.
By embracing these cost-effective home improvement ideas, homeowners can revitalize their homes, creating a more inviting and appealing ambiance. Whether it's a fresh coat of paint, a minor kitchen update, or small additions like window facelifts, energy-efficient lighting or even a new bathroom mirror, each enhancement contributes to a more enjoyable living experience.
Moreover, these value-adding home improvement ideas can attract potential buyers, making the property stand out in a competitive real estate market. With a thoughtful approach to home improvement, homeowners can achieve an impressive transformation, all while staying within a reasonable budget.