Increasing the resale value of a home can be achieved through various improvements and upgrades. Some of the most important upgrades include:
Increasing the curb appeal: The first impression that future buyers will get of your home is from its external appearance or curb appeal. As such, this space should be upgraded to look as clean, neat and modern as possible.
Upgrade the kitchen: As the heart of the home, and a major deal breaker, a kitchen remodel will always be a winner for increasing home value.
Renovate the bathrooms: The bathrooms are another area where the return on investment will always be good. These are an important feature for home buyers, and renovating bathrooms will increase home value easily.  
When you're preparing to sell your home, whether that's with a real estate agent or not, you'll want to ensure that you have done all you can to increase the resale value before it hits the market. The goal is to present the property in a way that gives a great first impression when viewed by potential buyers and/or real estate agents. By working on some of the aspects listed in this article you can increase your chances of selling quickly, and for a good price, which will either make your life or the real estate agent's life a lot easier.
It's important to bear in mind that home value can come in different forms – some will add tangible increases to your sales price, while others will be valuable to buyers and help you sell your home faster. These are the 20 best ways to increase value of home before you sell it. Also, if you want to gain a better understanding of how to calculate the final resale value of the property after repairs, this simple guide can help.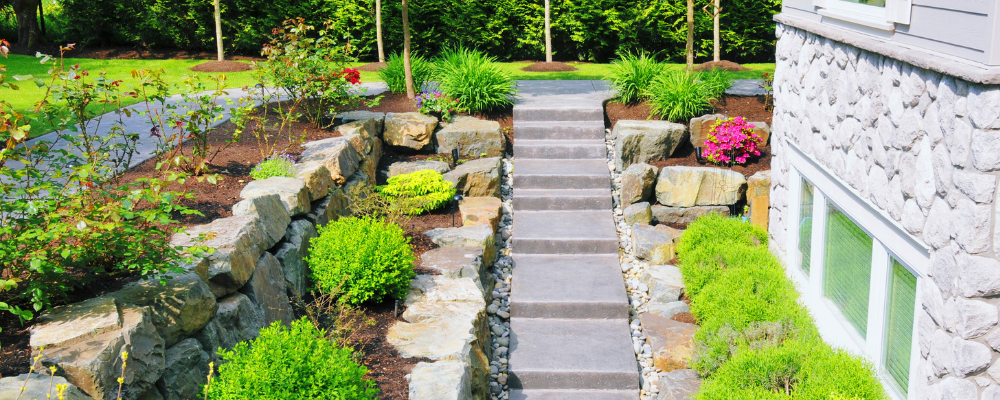 If you're planning to sell your home, your preparation work should go beyond the walls and into the exterior of the property. Many home sellers overlook the importance of presenting a garden that is in good condition, and this is an oversight that potential buyers will often take note of. 
Fixing up the garden by purchasing new soil and some greenery, like shrubs, and trimming trees will increase the appeal of the home, and in so doing, positively impact its curb appeal. A landscaped and manicured garden gives prospective buyers a great impression and easily adds to the home value, without breaking the bank.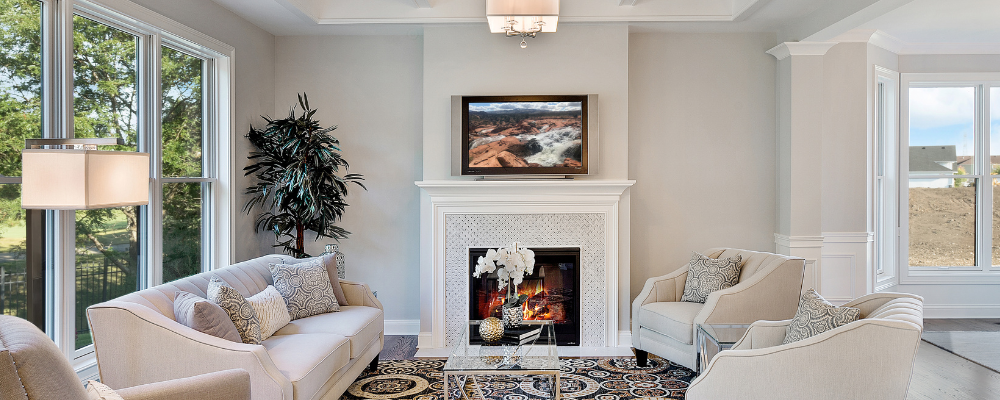 Installing good lighting is one of the most powerful tools available in the home seller's arsenal. This step can be as simple as changing the types of lights used in the property and upgrading the light fixtures, or installing new lighting in spaces that need some brightness (including property exteriors and gardens).  
Inside the property, lighting can make rooms feel bigger, particularly when paired with freshly-painted walls. It's a good idea to install dimmer switches, to easily adjust the lighting around the home.
When you're looking at the lighting in your home, consider upgrading all the outdated light fixtures with more modern designs that will complement the style of your home. Small tasks like replacing light fixtures, can go a long way towards improving the overall aesthetic of the home.
3. Paint Interior and Exterior Walls
It goes without saying that no prospective buyer wants to walk into a property for sale and see cracked, moldy, or chipped walls. This is instantly off-putting for future buyers, and therefore leads to a lower valued home as the home will be more difficult to sell.
Painting a home is a great way to make the property feel fresh and new, without having to do major renovations. Consider repainting walls, ceilings, and trims, to freshen up the space and make it feel more inviting.
The experts recommend using a neutral palette when painting a home, in order to appeal to as many potential buyers as possible. Neutral colors, such as whites, greys or beiges, allow future buyers to envision themselves in the home easier, and will appeal to a larger audience, which adds to the home value.
4. Kick the Kitchen Up a Notch
The kitchen is the heart of the home, and the National Association of Realtors has repeatedly ranked a good kitchen remodel as the best home upgrade for the purpose of increasing home value. It's no secret, the kitchen is the most used area of the home, and one where the most value can potentially be added, according to real estate agents and other experts in the field.
The cost of a kitchen remodel will depend entirely on what you choose to do, and there are several ways to keep the project cost-effective. Installing new backsplash tiles and painting or replacing the cabinet doors is a great place to start.  
Consider upgrading countertops with durable materials like quartz or granite, which can easily add to the  home value. Replace outdated appliances with energy-efficient appliances for a modern look and lower utility bills.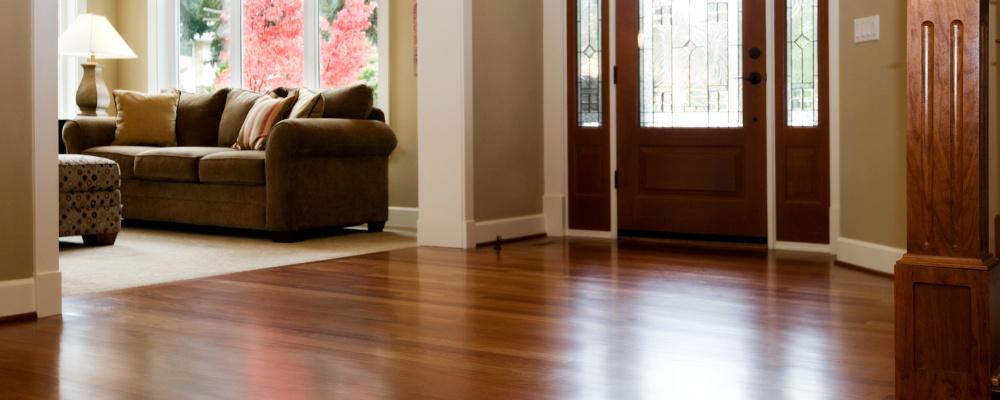 Floors are one of the first features that prospective buyers will notice when they walk into the home, and installing the right flooring will increase your property value substantially. Hardwood floors are the most consistently popular option for their longevity and easy maintenance, so they're a great option, but it's important to note that they can be expensive. 
More affordable alternatives like luxury vinyl plank flooring or tiles are a close second option that can completely change the aesthetic of a home, and significantly add to the value. Replacing old flooring can give the entire home a facelift and give it a timeless look.
Making upgrades to existing bathrooms in your home or even adding an extra one, if you have the budget, can have a large impact on the value of your home. The best bathroom upgrades are aimed at making the space more functional. 
Again, this can be as simple as installing some lights or replacing the tile grout. Alternatively, if you have space and budget available, consider adding a second sink and all new fixtures. Fixtures such as faucets, showerheads, and toilets are worthwhile features to upgrade.
Replacing worn-out flooring with materials like ceramic tiles or vinyl plank is another upgrade which will pay itself off by increasing the value of the house. Also, consider adding features like a double vanity, a freestanding bathtub, or a walk-in shower with modern glass doors.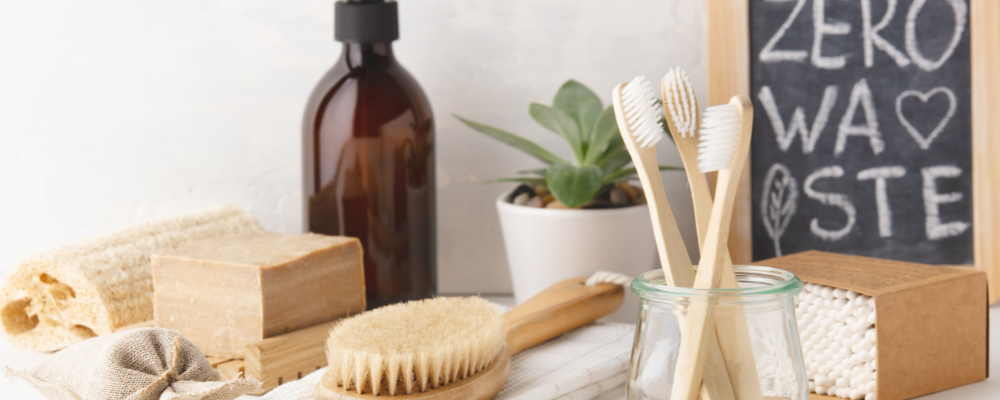 These days, homebuyers are more in touch with their impact on the environment, and they'll give extra consideration to properties that are more eco-friendly, as a result. According to The Appraisal Journal, adding energy-saving features alone can make the property more desirable for future buyers.
Some easy and affordable ways to make your property more eco-friendly and focused on energy efficiency include, installing low-flow showerheads and taps, using energy-saving lightbulbs, and installing smart meters for heating systems. Another way to make homes more energy efficient is to install double-pane windows with low-emissivity (low-E) glass.
Essentially, upgrades centered around energy efficiency, in almost any form, will add to the home value and make it more desirable for prospective buyers.
8. Add Smart Storage Space
This one is particularly necessary if you are selling your home in an area that is popular with families, or if you have a smaller property. More established homebuyers will come with more belongings, so adding other smart storage solutions could be a big draw for them.
You can maximize the storage space by adding built-in shelving, custom closets, or storage systems. Smart storage solutions include utilizing the space under stairs, in hallways, and in the garage for additional storage options.
9. Install Blinds or Shutters
Installing blinds or shutters is an easy way to add more value to your home. Blinds or shutters will let more light into the home, create a more modern look than curtains, and are incredibly versatile. There are various styles and materials to choose from, which means that there is something suitable for every budget.
Blinds can also add a layer of insulation to windows in colder months and keep the space breathable in warmer months. Homebuyers also typically enjoy how easy blinds are to clean.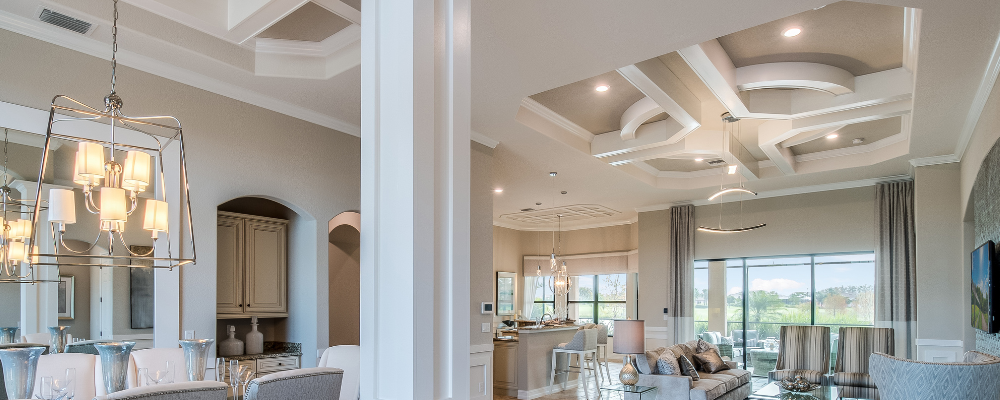 Ceilings are often neglected when homes are being renovated, but making changes to a property's ceiling can add a lot of architectural interest. The first suggestion here is to get rid of any popcorn ceilings, as these date your property significantly. Smooth ceilings with features like crown molding are preferred by buyers and will make the overall space feel more modern.
You may also consider adding insulation to the ceiling, to lower energy usage even further and decrease any moisture. This will be another step on the ladder towards increasing the value of the home.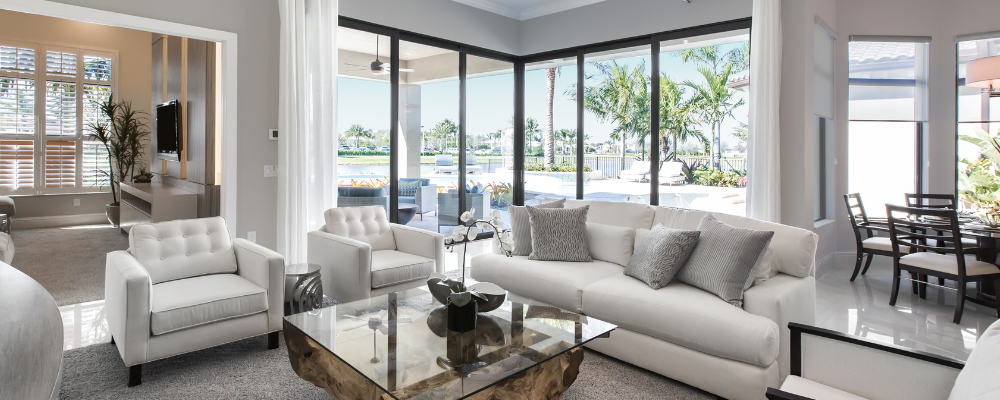 Before doing any repairs or upgrades, your first step towards increasing the value of your home is to clean, organize and declutter. This is a relatively inexpensive task, albeit a time- consuming one, that can offer a great return on investment.
You can start by going through your cabinets and closets, then drawers and other storage areas. You can use the benchmark of – the less clutter, the better. This is an easy way to make the home more desirable for future buyers who will be immediately put off by a disorganized, dirty and cluttered home.
12. Work on Your Curb Appeal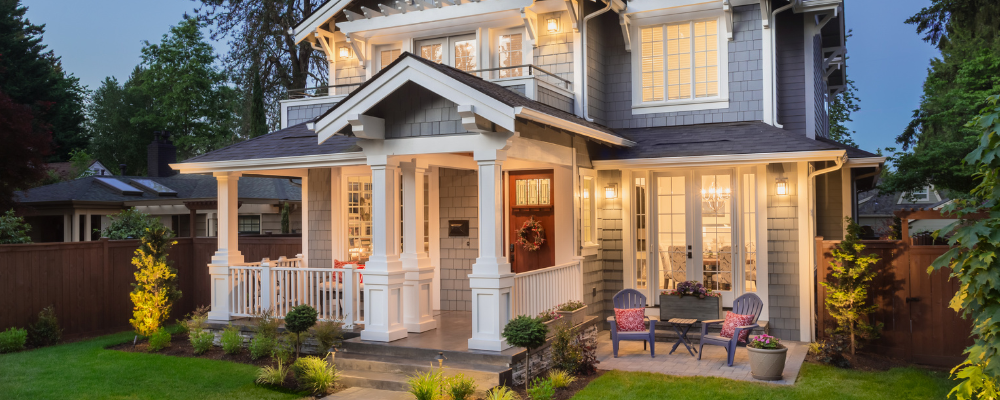 The curb appeal of your home is the first aspect that any future buyer will notice, and the outside of the home is the first chance you have to create a good impression. A home's value is significantly impacted by its curb appeal, because buyers can be drawn into a home or deterred from a home simply by its curb appeal.
Making your curb appeal more inviting includes maintaining the garden and making sure that it's well-manicured, repairing any cracks in the driveway, painting the front door or even replacing it, planting flowers, and more. Anything that will enhance the exterior of the home is going to add value to the home immediately.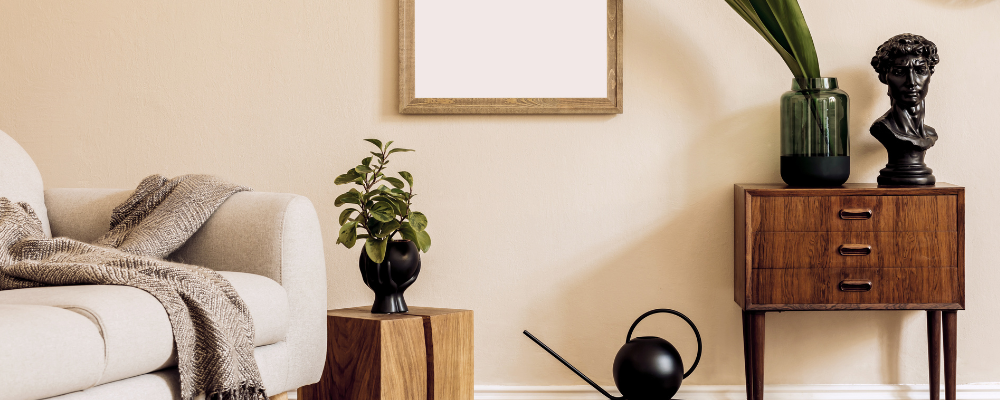 An easy way to add value to your home is to get it staged. While you may like your décor, it's a subjective aspect of the home, and staging has many benefits. A professional stager will be able to make the space look more inviting and show buyers various ways they can use the space.
The more versatile a home can be, the higher the value will be. This is due to the fact that it can cater to a wider variety of buyers, with varied wants and needs. According to the Real Estate Staging Association, 73% of homes that are staged will sell for a price higher than what they were listed at.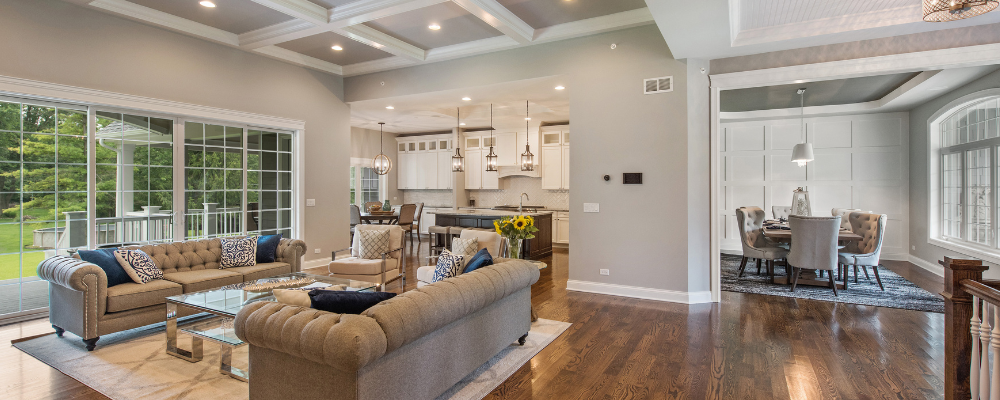 Creating an open plan living space is a big way to add value to a home. This involves consulting an engineer to figure out if you can knock down any walls that aren't load-bearing, or which options you have for making the space more open.
The idea is to create a seamless flow between the kitchen, dining area, and living space to provide an open and airy feel. This is something extremely sought-after by buyers, which means that homes with open plan living areas can command higher prices than those without.
15. Make Your Home Smarter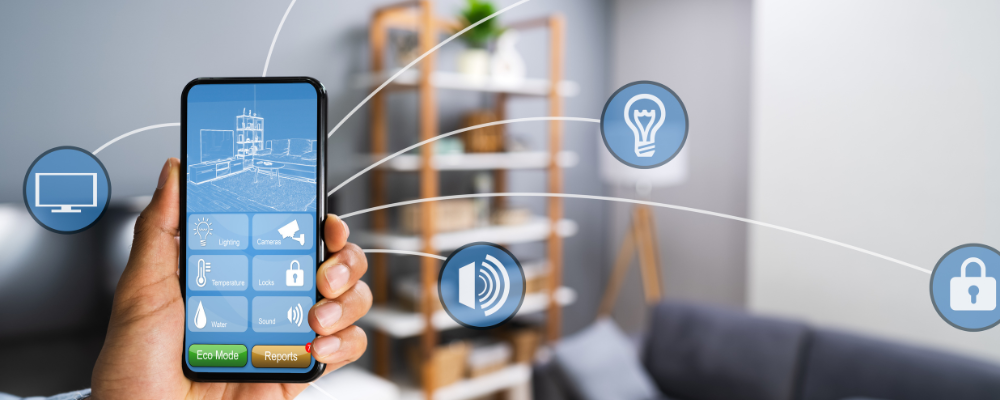 In the digital era, technology is king, and making your home smarter can kick the value up a notch. Think about installing smart light bulbs, smart thermostats, and a voice-controlled home assistant like Amazon Alexa or Google Assistant. You should also consider adding smart locks, security cameras, and a home security system that can be monitored remotely.
A smarter home is designed to make life easier for home buyers, which is a convenience that many buyers would be willing to pay more for. As such, useful technology in the home can easily increase the value.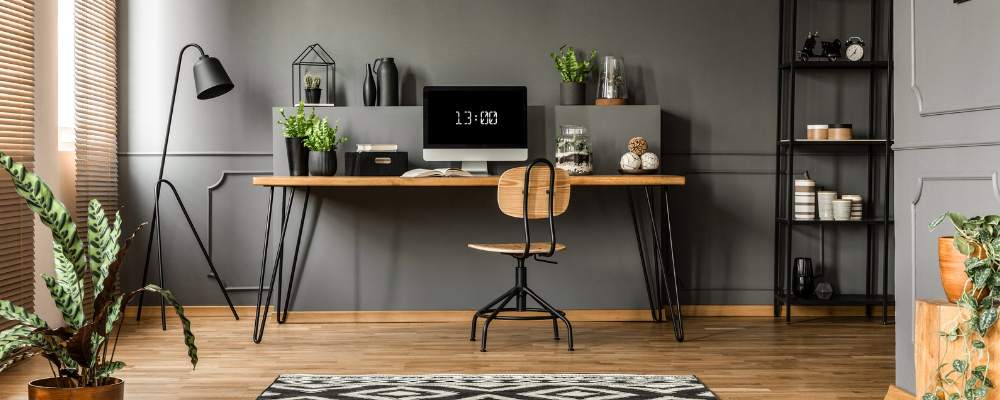 As the work-from-home culture becomes more solidified in the way society operates, so home offices become more desirable. These days, more often than not, buyers are looking for homes where there is a home office, or at the very least, where one can be created. You can easily add value to your home by creating a home office, even if it's a nook office, and immediately appealing to a much wider pool of buyers.
This means that the value of the home will increase, as its desirability goes up. Home offices are easy to create, and sometimes just require a little out-of-the-box thinking instead of spending a lot. This can be done by identifying an area of your home that would make a comfortable working space, installing built-in shelves or cabinets for storage, and ensuring good lighting and furniture for comfort and productivity.
17. Replace the Garage Doors
One of the biggest features in the outdoor space that will impact the appearance of a home, its curb appeal and therefore its value, are the garage doors. Having a manicured lawn and modern exterior of your home is great, however if the garage doors are old and damaged, this can overshadow the other aspects.
Old or damaged garage doors should be replaced with modern doors that match the style of your home and will enhance its curb appeal. Insulated doors are a good option to consider, as they will not only reduce road noise, but they will also provide more insulation.
18. Upgrade the Appliances
This may seem like a smaller feature, but the appliances in a home can also impact the overall value of the home. Stainless steel appliances often add the most value, as these are sought-after features among buyers who are looking for a sleek, modern look in a home.
Another consideration is energy efficiency, and appliances play a big part in this. Replacing old appliances with energy efficient appliances is a surefire way to add to the value of a home and attract more interest from buyers. Energy-efficient appliances will save buyers money, which is an appealing feature for any buyer.
19. Improve Home Security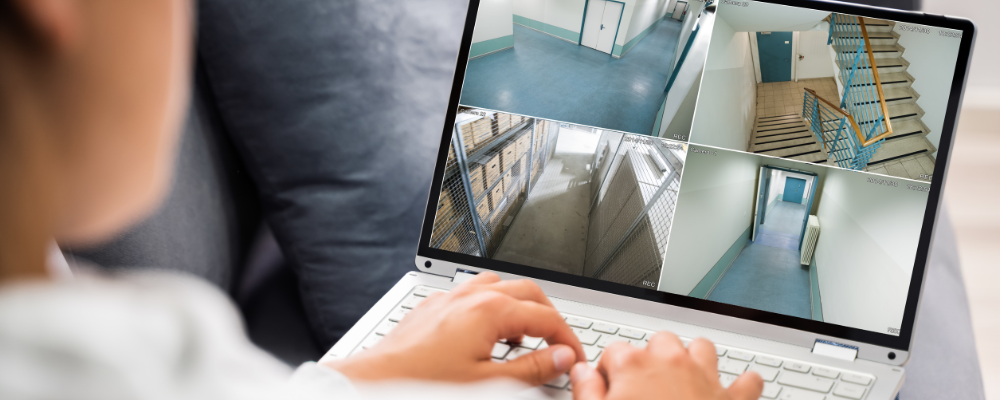 Home security is an important consideration for families and is therefore something to focus on when you're looking to increase the value of your home. A comprehensive home security system, which includes burglar alarms, motion sensors, and video surveillance, is a good place to start. However, this can be pricey, so some of these features can be left out if need be.  
You can also consider smart locks and doorbell cameras for added convenience and security. These are simple, not as expensive, and will also add to the home's value. Most buyers will be more interested in a home that has some security features than a home which has none. Which makes home security an easy addition to our list.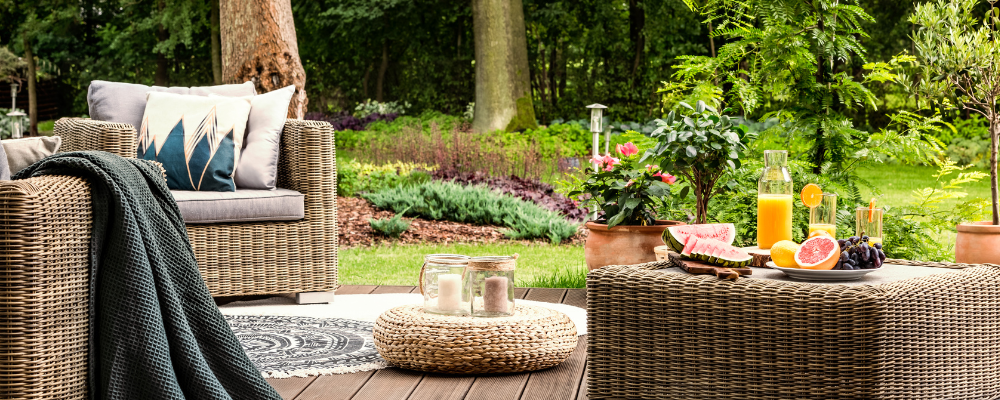 The final tip we have to offer on increasing the value of your home is the addition of a deck or patio. While this may not add to the square foot count, quite simply, extending your living area into the outdoor space in most forms is an easy way to drive the value of your home up.
The deck or patio should be made out of durable materials like composite decking or natural stone. You can add comfortable outdoor furniture and attractive landscaping to create an appealing outdoor living space. For example, a deck off the master bedroom can be a great addition to a home for a quiet space.
The best way to finance your home improvements depends on your financial situation, your goals and the cost of the improvements.
Cash: The best way to finance your home improvements is with cash. If you have enough savings to fund the improvements, this is the most cost-effective option. There is no interest charged on cash payments, and this is the simplest solution that allows you to avoid getting into debt.
Home equity loan: This type of financing allows you to tap into the equity that you have already generated in your home, as a lump sum. A home equity loan can be used for longer projects which are going to cost a significant amount.
Home Equity Line of Credit (HELOC): A HELOC allows you to tap into your home equity and get funds paid out as a revolving line of credit instead of a lump sum. This flexibility is useful for projects with varying costs or those that require ongoing funding.
Cash out refinance: With a cash out refinance, you replace your existing mortgage with a new one for a higher amount than you owe. Using a cash out refinance means that the difference is paid to you in cash, which can be used for home improvements. A cash out refinance provides a lump sum and may allow you to secure a lower interest rate than other types of loans.
Personal loan: A personal loan will charge higher interest rates but can be used to make home improvements. The benefit of a personal loan is that it will have fixed interest rates and monthly payments.
Credit card: For smaller home improvements, credit cards can be used. Although they have higher interest rates, they are also useful because they provide instant funds.
We've discussed the best ways to increase value of home, however, some improvements don't offer a good return on investment. These include:
Swimming pools: While swimming pools can be appealing to some buyers, they are costly to install and maintain. Additionally, pools may not be suitable for all climates or appeal to all potential buyers, reducing their value.
Personalized design choices: Highly personalized renovations that cater to specific tastes or unique preferences may not resonate with all prospective buyers. For example, a brightly colored feature wall in the master bedroom. While it's important to make your home comfortable for yourself, consider the broader market appeal when making design choices.
Elaborate landscaping: Extensive and complex landscaping projects, such as intricate water features or overly elaborate gardens, may not provide a high return. While curb appeal is important, it's vital to strike a balance between well-maintained landscaping and excessive, costly additions.
Garage conversions: Converting a garage into additional living space, such as a bedroom or home gym, may be detrimental to the home value. Many buyers value garage space for parking or storage and this adds to the square foot usability of the home. So, eliminating this functional space which adds value to each square foot, can impact the home's marketability and therefore home value.