The rumors about a potential housing market crash this year are flying, but is it all just panic? What are the actual chances of a crash happening in the near future? We take a look at the current state of the housing market amidst rising interest rates, the future of the market, and how it looks compared to the market in 2008. All with the aim of answering the burning question, will the housing market crash in 2022?
The global pandemic rocked the proverbial boat for economies across the globe, and as such the housing industry has been on a rollercoaster ride. From extreme lows to the highest highs, the US housing market has kept us guessing for the last 2 years and continues to do so as we charge into the second half of 2022.
The rumors have been rife about the housing market and whether we're heading into a bubble, the economy and whether a recession is looming, and what a market cool down means for the country. Let's take a closer look at what the housing market is doing and what the future holds, as we aim to answer the question, will the housing market crash in 2022?
Why have home prices increased so much over the last 24 months?
At the beginning of the pandemic, interest rates across the board took a nose-dive resulting in record low mortgage rates and giving home buyers incentive to purchase. March 2022 marked the highest rate of home growth annually since 1987, which is a clear sign of the drastic implications that the pandemic had on our economy and the housing market's explosive return. What caused the major rise in home prices?
Just like other industries, the housing market runs by the laws of supply and demand. The supply of houses typically goes down when there are more buyers than sellers, and up when there are more sellers than buyers. When housing supply is low it becomes a sellers' market and when housing supply is in a surplus, it becomes a buyers' market.
The last 24 months have been a chain reaction of lower mortgage rates leading people to be able to afford mortgages to buy houses. Which means that the demand of home buyers has increased drastically, and the supply of homes hasn't been as high which has driven home prices up. The more buyers there are, the higher the competition is for homes, so sellers can put their prices up.
According to the Joint Center for Housing Studies of Harvard University, some other major reasons for the house price growth are trends that were spurred on by the pandemic. Households have shifted their spending away from entertainment, vacations and commuting, towards home buying. Households are also willing to spend more on houses now as the work-from-home culture grows.  
Is the US in a housing bubble or not?
The question on many minds right now is whether the US is in a housing bubble or not. The term is being thrown around more often as the housing market begins to cool and concerns grow that a bubble is in fact forming or has already formed.
Concerns about a housing bubble stem from the following facts:
Home prices have increased 4 times faster than incomes over the last 2 years and history dictates that this imbalance cannot continue without causing a major shift.
Over the first 6 months of 2022, mortgage rates rose from 3.2% to 6%, which is dampening the housing demand.
Home prices in the US rose by 37% over the 2-year period between March 2020 and 2022.
Moody's Analytics has found that US home prices are over-valued by 24.7% and have now moved out of the realms of affordability for many people. The last time this was seen was during the housing bubble that happened in the 2000's.  
However, researchers at the Dallas Fed have found that homeowners are generally in better financial standing than they were during the last crash, which means that even if house prices did crash over the next year or 2, it's unlikely that this decline would have the same impact as it did before. Mortgage delinquencies are at a record low which means that the mortgage market is in a strong position, in spite of the pandemic. This stands the country in good stead to withstand the looming house price declines.
How will rising mortgage rates influence the housing market?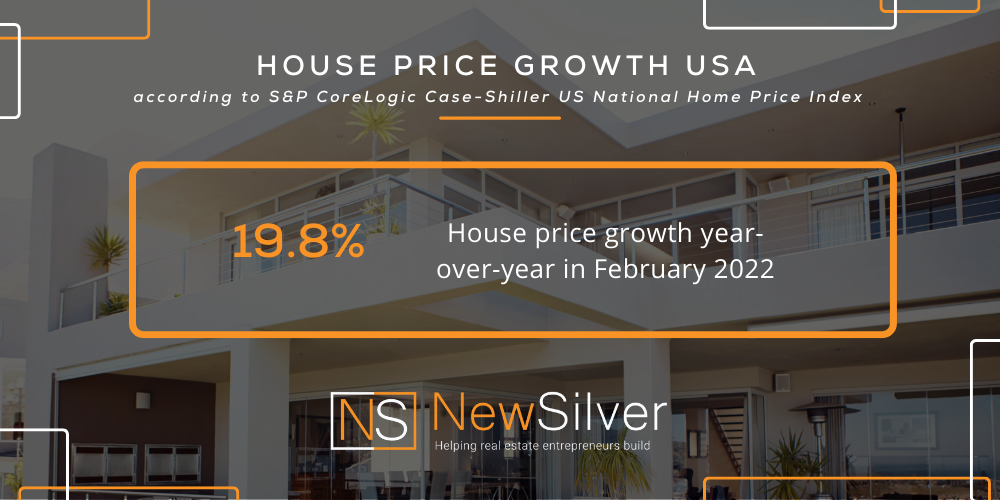 As mortgage rates began to rise in March 2022, house prices remained undeterred and continued to rise by 20.6% year-on-year, according to the S&P CoreLogic Case-Shiller Home Price Index. Which is even higher than the 19.8% price growth in March. Mortgage News Daily showed that the average rate on the 30-year fixed mortgage was 3.29% in January, and by March it had hit 4.67%. However, this didn't dent the housing market boom as house prices continued to rise amidst the mortgage rate incline.
Typically, a rise in mortgage rates will lead to a slowing in house price growth as mortgages become more expensive and home buyers are deterred by this, so it was only a matter of time. Home sales have begun to fall over the first half of 2022, leaving questions marks in the air as to where the market will end up and whether a major price correction will happen soon.
Realtor.com's 2022 housing market forecast has shown that the demand for houses is slowing down, and the prediction is that over the summer the housing market will cool down but remain a sellers' market. According to Realtor.com median home prices are forecasted to rise by 6.6% this year in comparison to 2021, which far exceeds original predictions.
So, while mortgage rates will put a dampener on the housing market, they're not forecasted to cool it off entirely as house prices continue their upward trajectory, but in a slower fashion. This may be a relief for buyers who have been trying to keep up with the constant rise in mortgage rates and house prices.
When will home prices go down?
A year ago, mortgage rates were sitting as low as 2.5%, but they're already a far cry from that, as they rise at a rapid rate making affordable homes a pipedream for many Americans. It's been quite the turnaround from the ultra-low rates and an explosion in demand for housing earlier in the pandemic. The question is, when will home prices go down, which would allow more people to enter the real estate market?
Home prices in the US are not likely to plummet any time soon, contrary to what people would think with the rapid rise in mortgage rates. Tabitha Mazzara, director of operations at Mortgage Bank of California expands on this saying, "The Fed has promised another interest rate boost. If you're ready to buy, don't wait because prices aren't headed dramatically downwards to what our parents paid. Things might dip a bit, but there's no cliff dive that's going to happen."
The Federal Housing Finance Agency (FHFA) House Price Index report shows that in the first quarter of 2022 home prices rose by 18.7%, compared to the first quarter of 2021. While this is still growth, it's not at the same trajectory as it was. The home price growth decline is forecasted to be a slow decrease in growth rather than a major drop-off, over the next year and a half. According to Fannie Mae, home prices should increase by 10.8% in 2022 overall, and in 2023 by 3.2%. Which indicates less of a drop-off and more of a slow downhill decline of price growth.
A study done by Zillow recently showed that 60% of real estate experts do not believe that we are in a housing market bubble, with changing housing market trends and less housing inventory being used as some of the main reasons for the tremendous home price growth since 2020. This is good news for buyers who are wanting to get into the market but are hesitating with all the housing bubble panic going on.
Danielle Hale, chief economist at Realtor.com gave some good advice for those looking to buy a home, saying, "As higher housing costs begin to max out some buyers' budgets, those who remain in the market can look forward to relatively less competitive conditions later in the year." The biggest factor that homebuyers need to pay attention to, will be the location of the home, as some markets are more overvalued than others right now.
What are the main signs of a pending housing market crash?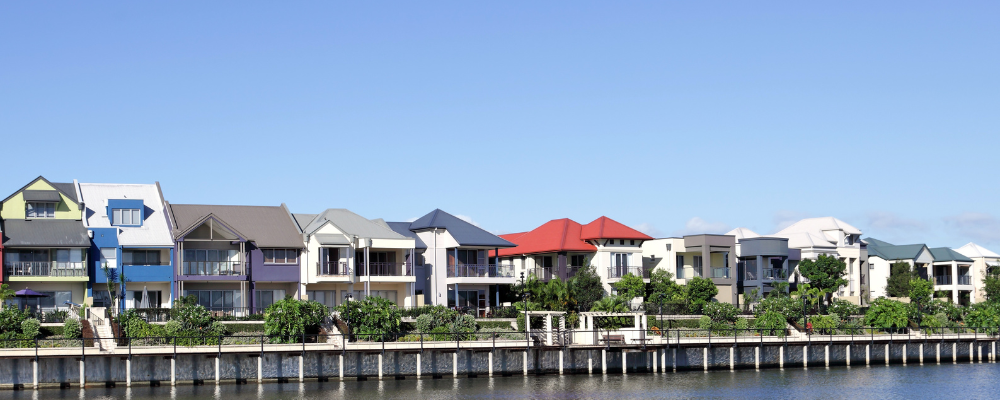 Housing markets typically have a few signs that are indicative of a crash in the future, these are signs that have been seen before housing market crashes in the past and are therefore used as indicators for future crashes. Here are a few of the most important signs:
Interest rates and mortgage rates increase
When interest rates start rising, this has a knock-on effect on mortgage rates which leads to less people wanting to buy houses due to the higher rates on mortgages. This leads to a decline in demand and sellers begin to find it harder to sell their homes. This in turn leads to a decline in home prices as sellers try to get their homes off the market.
Currently, we have seen an increase in both interest rates and mortgage rates in the US, however home price growth has not fallen off a cliff just yet.
The domino effect of the increase in mortgage rates is that homes become harder to sell due to less demand from homebuyers. This means that there is an increase in the supply of homes available on the market, which turns from being a sellers' market to a buyers' market. Along with this, if there are more homes on the market and the time it takes to sell increases, this could point towards economic issues and a housing market decline.
An increase in foreclosures is a sure sign that something is amiss in the housing market and can point to an imminent crash. This is because, rising mortgage rates can leave some homeowners in hot water financially, which means that their homes end up in foreclosure.
An uptick in the number of foreclosures means that more people are struggling to keep up with their mortgage payments and there will also be more houses on the market, adding to the already increased housing supply. This means that sellers will have to lower their prices even more, to compete with these foreclosures and the higher supply.
Decline in consumer confidence
Consumer confidence is always a good indicator of what the market could do as the market is so heavily influenced by consumer sentiment, both positive and negative. Fannie Mae's housing market survey includes consumer comfort, which influences the housing market in many different ways. When consumers aren't feeling confident about the housing market, they're less likely to buy a home, which means that demand for homes goes down.
This has a knock-on effect to sellers, who won't be as likely to sell their homes if they aren't confident that it will sell within a reasonable timeframe, for the price they'd like. This impacts realtors and developers too. Real estate developers will build less developments if they aren't confident that they will be able to sell these. So it continues to permeate the market and exacerbate a market cool-off.
A tell-tale sign for a housing market crash is a decline in the overall economy initially. Housing markets vary from state to state, and area to area, so they may not be a good indicator on their own, however if there is a dip in the economy, this is a likely sign of a potential crash.
The economy has a direct impact on the supply and demand in the housing market. If the economy is down, unemployment is up, and many people don't have money for home buying. This means that housing demand declines and house prices decrease as sellers struggle to get their homes sold.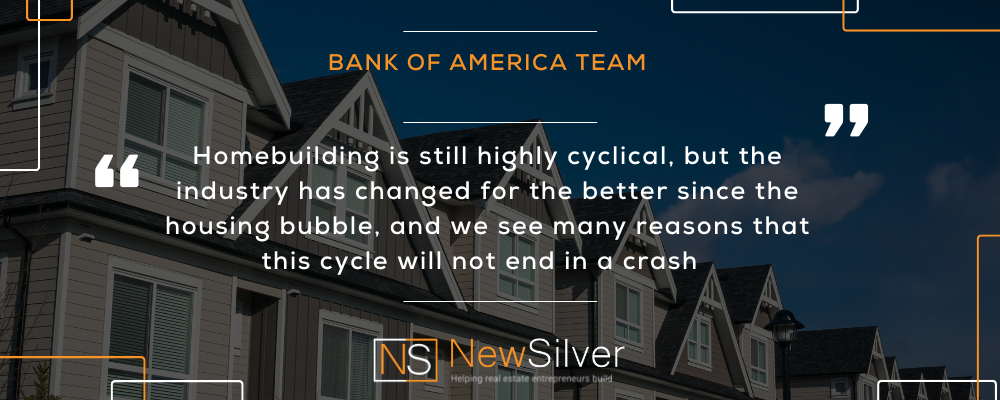 Is the real estate market in a similar position to the 2008 global financial crisis or not?
During the previous global financial crisis, home prices in the US rose by an eye-watering 84% from January 2000 to June 2006. The subprime mortgage rates were seen as a contributing factor to the recession of 2008, which has been likened to the Great Depression. Now, we're facing a 37% increase in home prices from March 2020 to March 2022, which is not all that different from the drastic increase we saw before.
This time there are some major differences however:
There are much less Adjustable-Rate Mortgages (ARMs), with 13.1 million ARMs in 2007 before the crash and just 2.5 million ARMs today. These mortgages can be fixed for up to 10 years, so it's likely that this will be the case for many. Bank of America researchers wrote that the ARMs are risky and it's a good sign that there are only around 2% of these represented in the market, as opposed to the 21% that were represented previously.
The average FICO score amongst borrowers in the first lien home mortgage category is 751, compared to 2010 where it was 699. This shows that borrowers are in a better financial position overall than they were previously.
In 2011, more than 25% of borrowers were in financial trouble, whereas now only 2.5% of borrowers have under 10% equity in their home, which puts borrowers on better footing to withstand price drops than the earlier 2000's.
Household debt versus disposable income is 30% lower than it was in 2007 and 2008, according to Bank of America. Researchers from the bank have written, "During the housing bubble, household mortgage debt exploded higher from 70% to 100% of disposable income, fueled in part by predatory lending,". However they went on to say, "Fast-forward to today, and household leverage has moved roughly sideways during the pandemic at 65% of disposable income."
Quite simply, borrowers aren't in the same financial position than they were in the 2008 crisis, so it's unlikely that the same results will occur because borrowers are in overall better financial situations, which makes them more likely to withstand a decline in the market and not have it lead to an entire crash.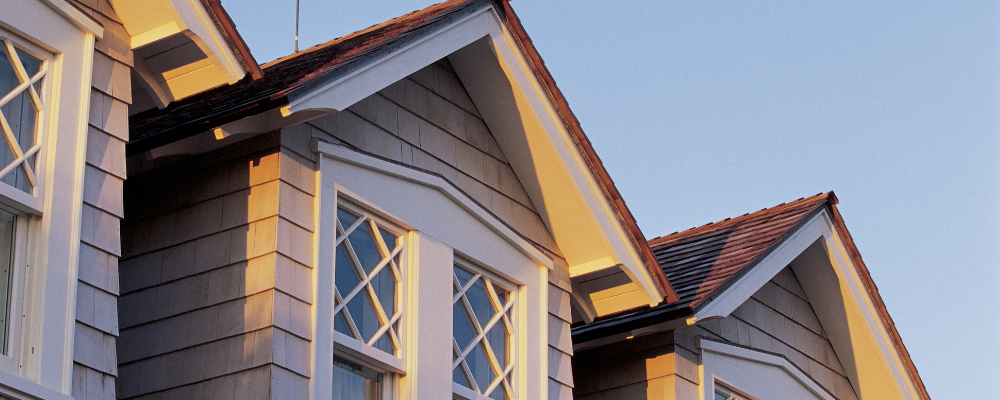 Will the housing market crash in 2022?
Our CEO, Kirill Bensonoff sums up the current housing market situation by saying, "Rates have increased because the Fed has been increasing their lending costs in order to slow inflation. When the economy gets too hot and grows too quickly, inflation can set in and cause rapid price increases, thus hurting consumers. This is what has been happening recently. When the Fed increases rates, yields on treasure bonds also increase, and mortgage interest rates are tied to those bonds, so they have increased as well."
His prediction for the future aligns with many others, "However, this is not a housing bubble like 2007. Inventories are low and increasing slowly. Real estate prices are still going up. We don't anticipate a bursting, but rather, a price deceleration and increased inventories over the next couple of years."