It's a hot market for sellers right now but this doesn't necessarily mean you should jump to list your home. Make sure you've considered all the factors that influence house prices and check out the inventory in your neighborhood before you decide to sell your home.
Are you on the fence about selling your home this year? There are no hard and fast rules for selling a home, and there are different schools of thought on this topic, so making your decision can be tough. 2021 has been a rollercoaster ride for many industries and the real estate market in the US is no different, thanks to the pandemic and the subsequent market crashes and recoveries. However, it has now become a seller's market and the experts believe it could stay that way until next year. Which begs the question, should you jump on board while the market is red hot? If you're asking yourself "Should I sell my house in 2021?", we're here to help.
House prices in the US are experiencing the fastest growth rate that housing prices have seen in 30 years, according to the National Association of Realtors. Which means that houses are often selling above the price that they are listed at. According to Logan Mohtashami, lead analyst at Housing Wire, in May this year homes were flying off the market within an average of 17 days. Anything less than 30 days usually means that we are in a seller's market, so this is a clear indication that the market is ripe for people listing their homes.
On this point, it is worth noting that you can workout how much your home has increased in value using our home appreciation calculator.
Why Are House Prices So High?
The National Association of Realtors has seen a 20.2% rise in contract signings since October 2020, which goes to show the major increase in demand for homes and explains the subsequent increase in home prices as the demand sky-rocketed and sellers now have their pick of buyers. Interest rates have hit record lows this year, which has also driven much of the home sale numbers we are seeing.
Low mortgage rates have been attracting buyers in droves and fueling the increase in demand. In fact, in the first week of January this year, mortgage rates for an average 30-year fixed mortgage loan hit a new low of 2.65%. This is the lowest average mortgage rate in the last 50 years and naturally it resulted in buyers flocking to the market.
Since then, mortgage rates have begun increasing again, with the average 30-year loan rates hitting 3.18% in April. Add to this the fact that many people are hanging onto their homes after the economic upset caused by the pandemic, and the result is that demand outstrips supply easily right now.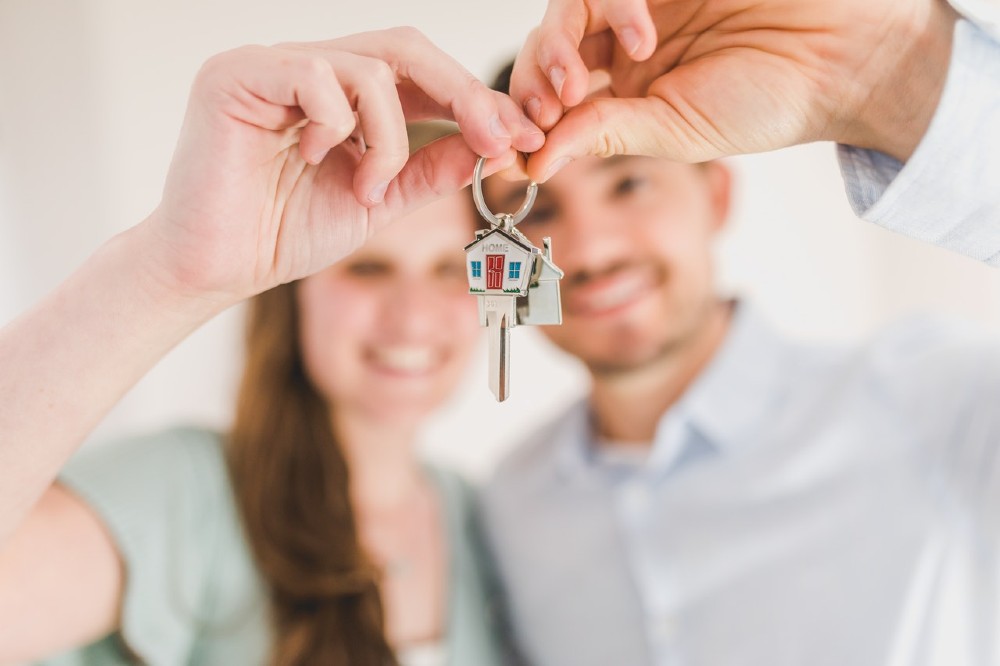 Will Home Prices Drop in 2022?
The construction industry is currently struggling to keep up with the huge demand, which shows us that this real estate price boom could be around for a while still. However, if house prices continue to rise, this could cool the market off later in the year as the demand could drop as a result of prices getting too high. Then there's also the fact that inventory is bound to pick up as the year progresses, and as this happens, prices will be driven downwards.
A further consideration is the fact that Millennials are driving the demand and could continue to do so, as Millennial's head into the older age brackets and want to buy homes. If the construction industry carries on struggling to meet this demand from Millennials, house prices could continue to be high for a while longer.
All in all, the likelihood is high that home prices could continue to rise in the near future, which will eventually shrink the pool of buyers and create more of a balance in the market between demand and supply, and therefore buyers and sellers. How long this will take though, nobody can say for sure.
Reasons To Sell Your Home in 2021
As we mentioned above, while demand is currently outstripping supply when it comes to real estate, this may not still be the case going into 2022. Which means that those who don't sell their homes now, may not get the kind of price they're looking for when there's more competition in the market.
Another financial aspect to consider is that if you sell your home now, even if you've only owned it for a short period of time, you could make quite a profit in the current market. This could be put towards a new home, your retirement or other investments to set yourself up better financially.
If you've recently renovated your home, now is a great time to sell. The value that has been added to your home from these improvements could mean that you make an even bigger profit on it.
Another important factor to think about is that mortgage rates won't stay low forever, in fact they're already on the rise, so buyers will be less attracted to the idea of getting a mortgage at some point in the near future. This also works in reverse for you, when you're buying a new home after selling yours, mortgage rates are extremely favorable for you right now.
Ultimately, a seller's market won't last forever, so capitalizing on the current market trend is something that could pay off. However, it's difficult to know how long this trend will last before things change.
Reasons To Wait Until 2022
According to the industry experts, the peak season for selling your home usually runs from April through July. We're past this now, so demand usually takes a dip at this time of the year. Granted, it's not your average year in the real estate market, however the evergreen trends are not something to be ignored.
You should also consider the fact that it's a seller's market right now which means that once you've sold your house, it may take longer to find a new one given that inventory is low. This could impact your decision if you don't want to rent a place in between, or if you are looking to move your new home very soon. Also, while you may get a good deal on a property, buying a new one will mean that you'll be paying more for it, which could negate the higher price you received for your home.
If you owe more on your home than you could receive from a sale, it's not worth your time to sell yet. It's a better idea to wait until your equity is higher, so that you won't need to bring cash to the deal or make up the shortfall.
Similarly, if there are repairs or home improvements that need to be done, you might want to pump the brakes on selling it. Home inspections are done during a sale, and you could end up having to spend money you don't have on repairs and improvements. Rather wait until you can do these on your terms, and then put your home on the market.
It's important to remember that property usually appreciates in value, so if you skipped selling your home in 2021 and waited longer, your home would still continue to appreciate in value and fetch a higher asking price later on. You can watch the inventory in your neighborhood and wait for the opportune moment to list your home in the future.
The decision of whether to put your home on the market or not shouldn't be solely based on the fact that it's a seller's market in the US right now. You should also factor in things like your neighborhood-specific market, which can be slightly different to the general real estate market across the country. Your local market conditions are a large indicator for your selling decision because each area has different trends, for example, in Minnesota moving in the spring is more common and months like February are not a good time to sell a house.
It's important to factor in mortgage interest rates, local job growth and your neighborhood's inventory, before putting your house on the market. At the end of the day though, the decision is yours and you should do what's best for your specific needs.