Flipping houses remains one of the most lucrative real estate investing methods, as shown by the stats, and real estate investor sentiment. In a house flipping survey conducted by New Silver in 2023, the results showed that 80% of real estate investors who are flipping houses believe that their profits will increase over the next 12 months.
For those who are just starting their house flipping journey, we've put together a comprehensive 7 step plan to help you make the most informed decisions. The first step on your house flipping process is to identify the opportunities, then figure out a plan to capitalize on them, and execute the plan accordingly.
Step-by-Step Guide To Flipping A House
House flipping all starts with identifying the right opportunities and capitalizing on them by using creativity and a solid house flipping business strategy. Let's take a more detailed look at the house flipping process in our step-by-step guide.  
Step 1: Research The Market
The first step on your house flipping journey is to make sure there is a high level of demand for the type of property in the local real estate market. This involves doing market research to identify the areas that have the highest potential for profit. This is often seen in the form of growing neighborhoods, such as those undergoing infrastructure improvements. Make sure to check the markets that fit your budget as well, so that you can find something that has the highest potential that won't break the bank.
Step 2: Create A Financial Plan
A detailed financial plan is the cornerstone of making a success of flipping houses. Outline your budget with specifics and include acquisition costs, renovation expenses, and holding costs. For example, if your budget is $200,000, you should make sure to allocate the purchase price, renovation materials and labor, property taxes, insurance and utilities. It's vital to stick to your budget so that you can generate a higher return on your investment.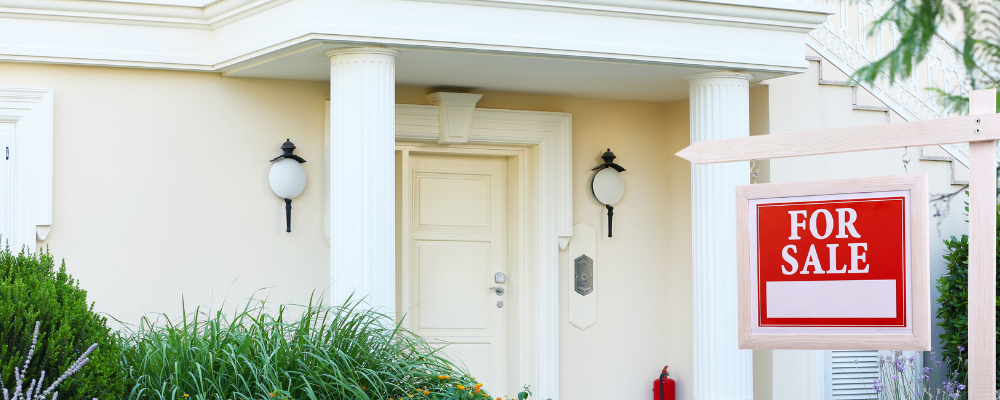 Step 3: Purchase A Property
The next key element to a successful journey with flipping houses, is to purchase the right property. This means choosing a property that has the best ROI, in the right location and for the right price. Make sure your negotiation skills are up to scratch, and that the property is likely to generate a high return on investment. For example, a common strategy is to purchase distressed properties at a steal and fix them up and sell them for a high profit.
An important part of choosing the right property is doing due diligence on the property, which includes a property inspection for any structural issues and code violations. Uncovering potential problems early in the process allows you to adjust your budget accordingly and avoid costly surprises during renovation.
Investors often use the 70% rule in house flipping to select properties to flip. This means that the maximum purchase price investors will pay for an investment property is 70% of the after-repair value (ARV) with renovation costs subtracted. Once you've found a good deal, you'll need to act fast as there will more than likely be stiff competition amongst investors.
How to find a property to flip
There are various ways to find good real estate deals that you can flip. It's a good idea to consider using different methods to find the best deal.
Foreclosure websites: Websites like foreclosure.com are a good place to start when it comes to finding distressed properties that you can make a profit from. Banks and lenders also list foreclosure properties online, which makes it easier for a real estate investor to find properties where the owner is highly motivated to sell.
Auctions: Properties that have already been foreclosed by banks or lenders are put up for auction, often at a significant discount. However, auctions can be competitive, so prepare for bidding wars.
Networking: Creating relationships with other investors and real estate professionals who may know of good real estate deals for flipping. These relationships can be extremely valuable in finding the right properties to flip, in the local market.
Wholesalers: Consulting real estate wholesalers is another avenue for those who are flipping houses to use, to find good deals. Wholesalers are focused on finding good deals and selling the rights to these to investors.
It's a good idea to secure financing early to streamline the acquisition process. There are a variety of options to get financing for an investment property, from hard money loans, to crowdfunding.
Make sure to choose the best option that suits your investing needs and the amount of funding you need for the purchase. For instance, if you identify a property with great potential but a tight timeline for closing, having access to quick financing can give you a competitive edge over other buyers, so this will be your priority when choosing the right lender.
Once you've chosen a lender, make sure to get your proof of funds as soon as possible, so that you can show the property seller that you're serious about the purchase and have the funds lined up. For time-sensitive deals, this could be the difference between securing the deal and losing out.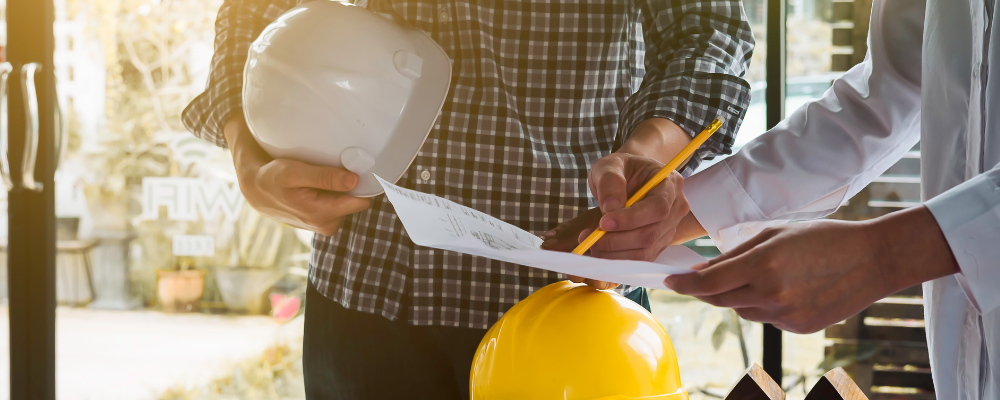 Step 5: Create A Renovation Plan
Once you've found a house to flip, you'll need to renovate it to improve the value and then you can sell it for a profit. This means you'll need a comprehensive renovation plan that aligns with your budget and prioritizes repairs that will add the most value to the property. The renovation plan should also take into account the demand and trends in the local real estate market.
For example, if the local market has a high demand for modern kitchens, then the renovation plan should tackle the kitchen as a priority, and upgrade appliances, countertops, fixtures and more.
Finding the right contractors to execute your renovation plan is key. It's a good idea to interview multiple contractors to get an accurate estimate of the repair costs and how long the project could take. It may take time to find the contractor that best suits the project so be patient and hold out for the right person, this will pay off in the long run.
Remember to get the right permits for the project, before it begins. Make sure your budget for the project is itemized so that contractors can stick to each item and stay within budget overall. Once the renovation project begins, keep a close eye on the project to make sure that it gets completed on time, and within budget.
Check in with your house flipping contractors on a regular basis to maintain quality control and address any issues promptly. The faster you can solve any problems along the way, the better smoother the renovation project will go.
Effective execution is vital for maximizing the property's potential, as such, monitoring the repairs and renovations is one of the most important parts of flipping houses. Once the project is nearing completion, do a final walk-through with the contractor to check the quality, before the project is finalized.
Step 7: Sell The Property
After the renovations are complete, it's a good idea to invest in staging professionals to stage the home, and professional photography to be done. These can be used for marketing, to showcase the property's best features. Make sure that the staging matches the type of property and the audience. For example, if the target market is families, then you can create a family-friendly space and focus on features like the kitchen, while maximizing space.
Next, you'll create a targeted marketing plan, unless you're going through a real estate agent. The marketing plan should involve using channels like email, social media and real estate websites to advertise the property. The photographs will come in handy for this purpose, along with an accurate write-up about the property that describes all the features.
The last stage of flipping a house is selling it. This may require some negotiations with buyers, so it's important to communicate effectively with the real estate agent, attorney and buyer to create a successful deal. Price the property competitively, but also make sure that you're making a profit and once the deal is done, you can consider yourself a successful house flipper.
Common Concerns Of First Time Flippers
Those who are flipping houses for the first time typically have a few concerns. Many of these concerns are shared amongst first-time house flippers, so let's take a closer look at these.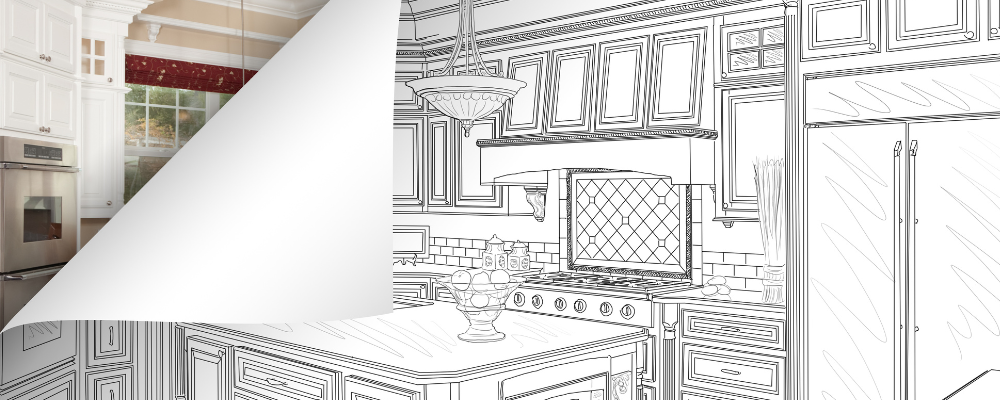 Budget Overruns: One of the most common concerns that come up for those flipping houses for the first time is going over budget. Going over budget is a significant problem for first-time flippers who may not have the funds for this scenario. To avoid this, conducting thorough research is important, to adequately plan for the expenses, as well as creating an extra fund to cover any unforeseen expenses.
Finding The Right Contactor: Many first-time flippers are concerned about finding a reliable contractor to successfully execute the project within the allocated budget, and on time. To navigate this challenge, seek recommendations, check references, and establish clear expectations in written contracts.
Market Timing: Entering the local real estate market at the right time is vital to the success of a house flipping project. For those who are new to flipping houses, this can be a cause for concern, however with proper research into the local market trends and adapting your strategy to these, you're likely to enter the market at the opportune time.
Securing Financing: First-time house flippers who have no successful track record yet are often concerned about getting financing for their flip. However, there are options for first-time flippers outside of traditional banks that include private lenders or hard money lenders.
Managing Risks: There are various risks associated with house flipping, and this can be a cause for worry among first-time flippers who may be unsure of how to mitigate these risks. Managing these risks involves doing due diligence on the property and having contingency plans for unexpected challenges.
Additional Resources For Learning How To Flip Houses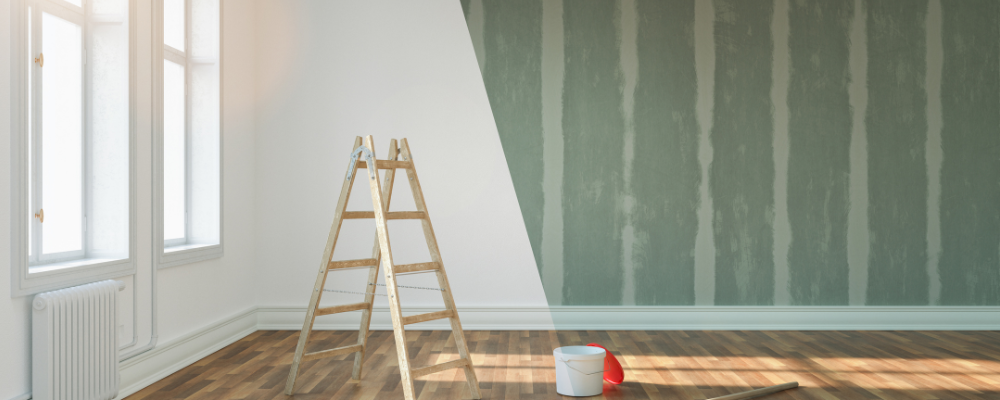 Online real estate courses offered by the likes of BiggerPockets are a great resource for those looking for an easy way to learn about house flipping. These courses also include a range of articles, forums and networking opportunities, which can be useful once you get started. 
House flipping books such as "The Book on Flipping Houses" by J Scott, are another way to learn the ropes of creating a successful house flipping business.  
Educational podcasts, like the Real Estate Guys Radio Show, typically feature useful interviews with successful real estate investors, including those who specialize in flipping houses. These podcasts provide valuable information for those who are yet to do their first house flip.
Real estate forums online allow you to engage with experienced investors, ask questions, and learn from the experiences of others in the field.
Down payments aren't always a necessity when flipping a house, it will depend on the financing method that you're using. However, they are a typical requirement for many loans, and in most cases the down payment required is about 20% of the purchase price. For those cannot cover the down payment however, there are other options available, such as bridge loans or personal loans.
Lenders focus on factors such as the value of the investment property, your financial profile, and your business plan. For some lenders, experience is a deal-breaker but for others it isn't. So, the answer to this depends on the type of loan and the lender. For example, hard money lenders focus more on the deal itself and are less likely to worry about a track record, however traditional lenders may not lend to house flippers with no experience.