Finding reliable and skilled house flipping contractors is crucial to the success of any house flipping project. For real estate investors who intend on doing multiple house flips, finding the right house flipping contactors is one of the key elements of the success of these projects. A team of reliable contractors can work on each project, and investors can rely on the team.
Reliable contractors will typically have a good reputation in the industry and various successful projects under their belt. Good contractors will usually have extensive experience in the house flipping process and will be licensed. All of these factors are key to finding the right contractor for your house flip.
5 Ways To Find House Flipping Contractors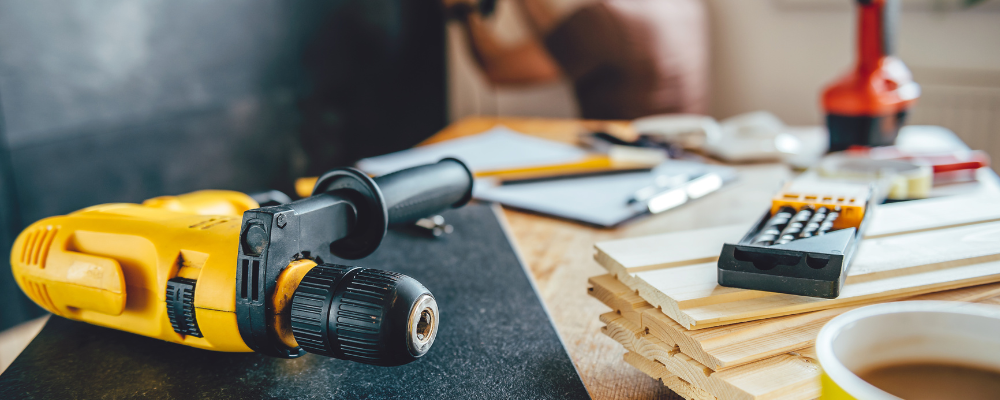 Pro Tip: Choose contractors who have experience in house flipping, are licensed and insured, and have a good reputation in the industry.
For real estate investors who are looking for reliable house flipping contractors, there are a few places to begin searching.
The most surefire way to find contractors who are likely to be reliable is through referrals. Friends, family members and other real estate professionals who have worked with reputable contractors are a valuable source of information. They can attest to the contractor's work quality and give a first-hand experience of what it was like working with a particular contractor.
Real estate investors should look for a proven track record of successfully completed projects, and a trail of happy clients. Taking a look at any homes that they have completed recently is a good place to start, and referrals can often provide this information.
There are a variety of online resources that investors can use to find contractors, including online real estate investment communities such as BiggerPockets. There are also online directories like HomeAdvisor which can be good contractor locator services too.
Online resources often provide reviews and ratings, which are useful for investors who can get a better idea of each contractor's quality of work using these. Online searches are useful, even when an investor has found a contractor through another method, as ratings and reviews are easy to come by online.
3. Local trade organizations
Investors can contact local trade organizations like the National Association of Home Builders or the National Kitchen and Bath Association to find contractors. This method allows investors to find contractors who specialize in specific areas and will likely be skilled at their niche.
These organizations also require a certain standard of operating, which means that the local contractors found in this method should be reliable and have work that is up to the standard of the organization.
Social media has become a directory of sorts, for those looking for various services, and contractors are one of them. Some contractors advertise themselves on Facebook Marketplace, for example, while others may be recommended in a related group. So, social media is a good option to use for contractor locator services.
It's easier to find a contractor that comes recommended, when searching on social media, as people will often talk about their experiences with the contractor on the platform. It can also be easier to find a contractor nearby, through the likes of Facebook and LinkedIn.
5. Trade shows and networking events
An easy way to find local contractors and connect with them in person is by attending local trade shows and networking events. Investors can meet contractors at these events and learn about the contractor's work from the contractor themselves.
What Makes A Good General Contractor?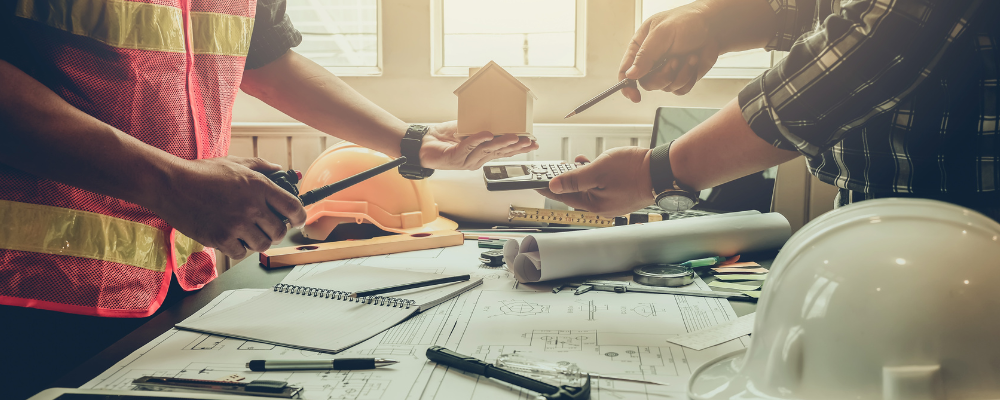 A good general contractor is one of the biggest assets to a fix and flip investor. The main qualities to look for in a general contractor are:
Experience and expertise: A good general contractor will have extensive experience in the industry, and an in-depth understanding of the building and house flipping process. From basic repairs to major renovations, they should be able to guide the entire process from beginning to end and ensure that it's completed to a high standard on the job site. A good contractor will also have a contractor's license, which solidifies the fact that their work will be completed to a higher standard.
Strong communication skills: One of the key skills that a good general contractor will possess is the ability to communicate effectively. This is an integral part of keeping everyone who is working on the project on the same page, both on and off job sites. A general contractor will need to be able to clearly explain project details, timelines, and budgets to their client, subcontractors who are working on the job site, and suppliers.
Attention to detail: The mark of a good general contractor is the ability to complete a project of a high standard. This requires keen attention to detail, to ensure that each aspect of the project is done to a high level of quality.
Good problem-solving skills: Good general contractors need to be able to solve problems quickly and effectively. Fix and flip projects can have problems arise at any point, with many variables at play, so a general contractor will need to be ready for anything.
Knowledge of building codes and regulations: A thorough understanding of building codes and regulations is a vital part of the house flipping process. These codes and regulations will impact the work that can be done, and determine which permits are needed. A good general contractor will have a thorough understanding of the building codes and regulations and be able to apply this knowledge to the project.
What Makes A Bad General Contractor?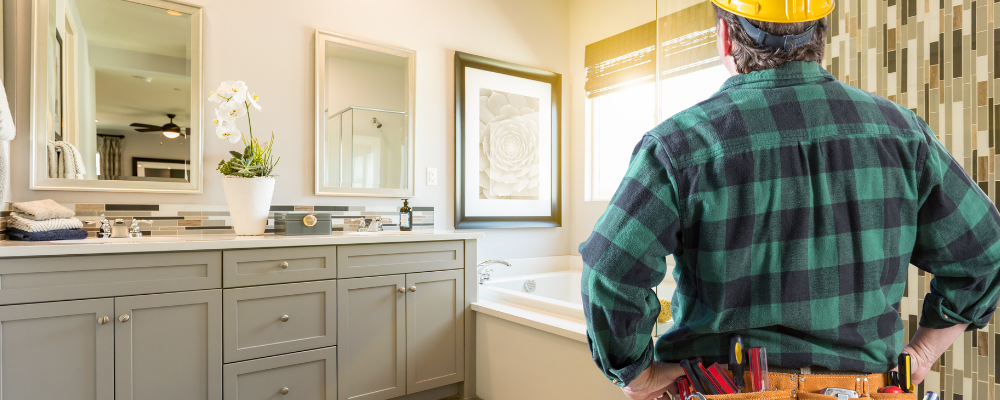 A bad general contractor will often try to pass themselves off as a good contractor, however they can still be spotted by a few red flags. If investors aren't careful, they can get taken advantage of by these contractors or end up with a project that is way over budget, takes too long or isn't done to a high standard. Here are some signs of a bad general contractor:
Very little or bad reviews: A general contractor that has little to no reviews, or any bad reviews, is more than likely not a good contractor. These days, it's easy to find reviews online and good general contractors will have reviews that can be found on an online search, or through real estate professionals who will know the local contractors.
Poor communication: One of the first, and most critical, red flags for contractors is poor communication. If the initial interactions with a contractor aren't good, it's likely that they aren't going communicate enough during the project itself. Good communication is essential on house flipping projects, so this is a quality that cannot be ignored.
Not enough knowledge of regulations: A contractor who doesn't mention permits, or expects the investor to sort these out, may not be a good fit. Contractors need to have a knowledge of the area's building codes and regulations, so if they aren't letting an investor know which permits they need, chances are they don't know. If a contactor asks the investor to pull the permits, this could indicate that the contractor isn't licensed, which is a big problem.
No license: General contractors need to be licensed to operate within the state that they work. This license verifies that they are able to keep their work to a particular standard of quality. This license is a non-negotiable for investors who are looking for reliable general contractors.
No proof of insurance: General contractors need to have insurance, and this should include workman's compensation and general liability. Any contractor who doesn't have insurance is not a good contractor, as this needs to be included in the event of any accidents or problems that occur on the project.
Here are some tips for what to do when a contractor does poor quality work.
Why Are Contractors So Important When Flipping Houses?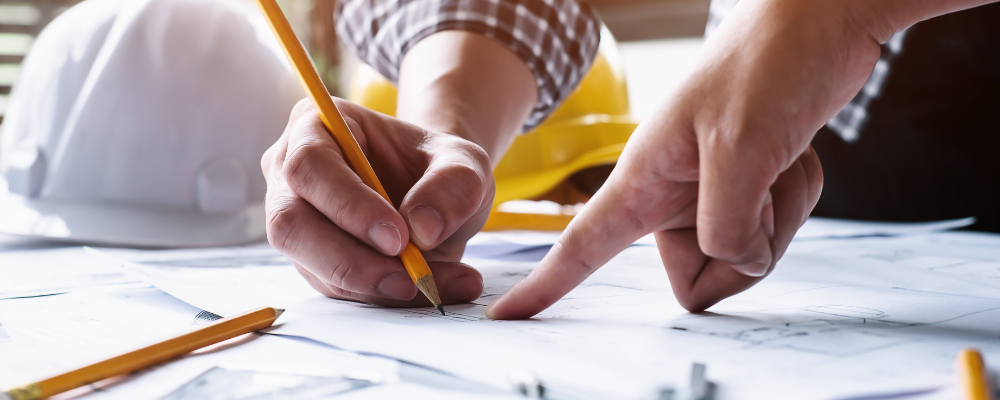 Contractors play a crucial role in flipping houses because they are responsible for overseeing and executing the necessary renovations and repairs to transform a distressed property into a desirable, market-ready home. House flipping typically involves purchasing a property that requires significant repairs and upgrades, and then selling it quickly for a profit. To achieve this goal, the property must be renovated quickly and efficiently, and contractors are the experts in this area.
Contractors can help identify which repairs and upgrades are necessary to make the property attractive to potential buyers and can also help create a budget and timeline for the project. They have the skills, tools, and expertise required to handle everything from minor cosmetic updates to major structural repairs. By working with a contractor, investors can ensure that the project is completed on time, within budget, and to a high standard.
In addition to their technical skills, contractors also have access to a network of other professionals, such as plumbers, electricians, and HVAC technicians, who may be needed to complete the project. They can also help obtain the necessary permits and inspections required by local building codes.
Ultimately, contractors are essential when flipping houses because they can help investors maximize their profits by completing renovations quickly and efficiently, while ensuring that the final product is high-quality and attractive to potential buyers.
The Importance of Building A House Flipping Team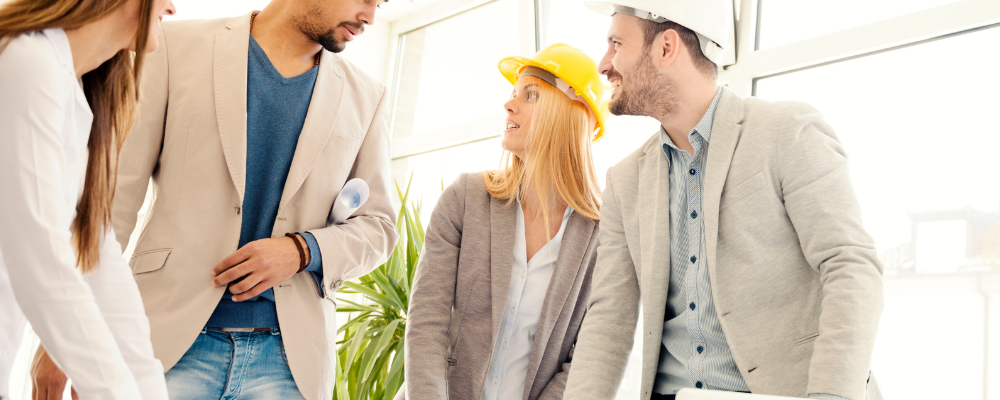 A solid house flipping team is a necessity, not only for those who are repeat flippers, but also for new investors. A house flipping team brings an abundance of knowledge and skills to the table, and for investors, this is crucial to the success of the project. The right team can ensure that the project is completed on time, within budget and to a high-quality standard.
Investors who do multiple house flips need a team that they can rely on to do the job, do it well, and do it within budget. A house flipping team should therefore be experienced, and each member of the team should be well versed in their area of expertise. The team also needs to work well together, so keeping the same team for multiple projects is ideal as they can get used to working together to manage each aspect of the project.
Here are some of the main benefits of building a solid house flipping team:
Diverse skill sets: A team with diverse skill sets across various contractor services can handle a range of tasks. From finding and purchasing the right property, to overseeing the renovation process, to marketing and selling the finished product.
Time management: With a team in place, the workload can be distributed, allowing each team member to focus on their specific tasks and complete them more efficiently.
Cost savings: A team of experienced professionals can often negotiate better prices with contractors, suppliers, and service providers, which can save money in the long run.
Quality control: A team can ensure that the renovation process is completed to a high standard of quality, which is important when trying to maximize profits on the sale of the property.
Mitigation of risks: A team can help identify potential risks and develop strategies to mitigate them, such as identifying and avoiding properties with major structural issues.
Networking: A team can help investors build a network of professionals in the industry, such as real estate agents, contractors, and suppliers, which can be helpful for future projects.
Additional Tips For Maximizing The After Repair Value of A Home
Maximizing the After-Repair Value (ARV) of a home is one of the key aspects to making a house flipping project a success. Once you've found a good general contractor, here are some extra tips to bear in mind:
Focusing on the main renovations required to make the biggest impact on the value of the home can save you time and money.
Small details can make a big difference to the aesthetic of a home, so make sure not to overlook details like smaller fixtures that could use updating.
Ensure that the renovations match the trends and requirements of the local real estate market, this is key to doing the right renovations.
Use a professional stager to get the home ready for listing. This will create the right atmosphere for buyers and allow them to picture themselves living in the home.
Market the property effectively. This may require using real estate agents who have an in-depth knowledge of the local market. Real estate agents can not only help you get the price you're looking for, but they can also get the property sold quicker thanks to their network.
To sum up, these tips should be followed alongside the other general contractor services and should be kept in mind before the general contractor is on the job site. Maximizing the ARV of the property should lead to acquiring the best possible price for it and getting good returns on the investment.