Affectionately known as the The Keystone State, Pennsylvania has become increasingly popular with real estate investors in recent years. Famous for its national parks, beautiful museums, and delicious food, Pennsylvania is now starting to establish itself as a potential goldmine for property flippers.
If you're ready to flip your first home, you should definitely consider opportunities in PA. In this simple guide, we will present a few facts that you should know before you take the first step.
Key House Flipping Stats PA
Total House Flips In 2020
High School Graduation Rate
Average Travel Time To Work
Top 5 Cities for Flipping Houses
Philadelphia
Pittsburgh
Allentown
Erie
Reading
Top 5 Safest Cities in PA
Northampton Township – Safety Score: 90.97
Haverford Township – Safety Score: 87.73
State College – Safety Score: 86.60
York Area Regional – Safety Score: 86.47
Lower Merion Township – Safety Score: 85.57
Top 5 Areas with Best Public Schools
Radnor Township
Franklin Park
Bradford Woods
Chesterbrook
Berwyn
Please note – All the statistics in this article are based on 2020 data. You can view the data sources at the bottom of the article.
What You Need To Know About Real Estate In Pennsylvania
On average, Fix and Flip investors in PA are generating $65,088 in revenue per flip. This indicates that the potential for a successful flip is relatively high, especially if you study the local markets carefully and keep your renovation costs under control.
Single-family homes are the most sought-after property in this area, and the residential sector continues to perform well overall. Perhaps more importantly, properties prices have increased by 3.0% in the last year, and this trend is set to continue in the near future, with certain analysts expecting nearly 4% growth this year.
The top 5 PA real estate markets are Philadelphia, Pittsburgh, Allentown, Erie and Reading. Based on this, it might be valuable to assess these areas first, before moving onto cities with less activity.
Simple Tips for Flipping Houses in Pennsylvania
House flipping is when an investor purchases a property for the sole intention of rehabbing and reselling it for a profit. This is a lucrative investment strategy – there is the potential to make a profit quickly, and get immediate equity if the investor selects the right property and stays on budget.
Fix and flip investors in this area either use their own personal funds or take a loan from a hard money lender. Banks don't typically fund this type of transaction due to the risk involved, and not wanting to manage a property in case of non-payment.
Fix and flip properties are typically older, character properties which become more valuable through home renovation. Hard money lenders offer investors a variety of benefits such as fast loan approvals and closing. Every real estate investor should aim to keep to the 70% rule, which guides investors to pay only 70% of a property's after-repair-value (ARV) without the cost of repairs added.
The final ARV amount dictates a property's final value after the renovation has been completed. Other factors that influence the value of a property will include the size, where it is located and the prices of other similar homes in the area. If you want to know more, this guide further explains how to calculate ARV.  
Hard money lenders like New Silver offer interest rates and terms that cater specifically to these types of real estate projects.
How To Find Houses To Flip In Pennsylvania
As a real estate investor hoping to flip houses in PA, it should comfort you to know that demand for local properties is high. Affordable housing is in particularly high demand with a demographic of buyers that is largely made up of millennials. As a result of this demographic, starter homes and secondary single-family properties are sought-after.
The old adage goes, the three most important things in real estate are location, location, and location. To find a good fix and flip property, you should carefully research the performance of local areas you are interested in. You will want to determine what the average housing prices are, what renovation one would cost you and why it would be attractive to potential buyers. You'll also want to avoid properties that have bigger structural issues or need major repairs, as these can be costly to repair.
1. Use FlipScout By New Silver
2. Leverage The Power of Wholesalers
Finding a good wholesaler can be very rewarding for a property flipper. Wholesalers tend to have access to all the most relevant property databases, and they often have unique personal networks. By using a wholesaler, you effectively gain inside access to their knowledge of properties in Pennsylvania.
Bank auctions often present opportunities to purchase properties below their market value. This is mainly because banks hold these auctions in order to sell the properties as fast as possible. If you attend bank auctions with a clearly defined strategy, you can potentially walk away with a new property that fits in perfectly with your investment portfolio.
4. Use Direct Mail To Find Off-Market Properties
Although it is considered an old school technique, direct mail can still yield positive results for house flippers. Direct mail has been shown to have a higher response rate than email, and numerous studies have shown that people actually enjoy checking their mailboxes. More importantly, you might be surprised by how many people have considered selling their homes. Your letter could be the trigger that they have been waiting for.
5. Sign Up To The Multiple Listing Service (MLS)
Even though MLS listings can be competitive, it is still a good avenue for finding properties to flip. The MLS is literally a database created by real estate agents, and it is filled with property details and statistics that can help aid your research process. There is a fee involved, but one deal is all you need to comfortably cover the costs.
When properties fall into foreclosure, the primary goal of the loan originator is to recoup any potential losses. This is good news for house flippers, because properties in foreclosure often sell for less than their market value. If you are able to locate foreclosure opportunities in Pennsylvania, there's a good chance you will be able to purchase a property for less than its market value. This is why foreclosure can serve as a great platform for a potential flip.
Armed with the most recent market-related data, fix and flip investors in Pennsylvania can better maximize their returns. House flipping is a profitable method of wealth-building for investors, and the PA real estate market assures them of good returns if they choose a property wisely. The local market is projected to continue on an upward trend, and investors can capitalize on this opportunity with funding from New Silver by applying and getting loan approval online in under 10 minutes.
Apply For An Investment Property Loan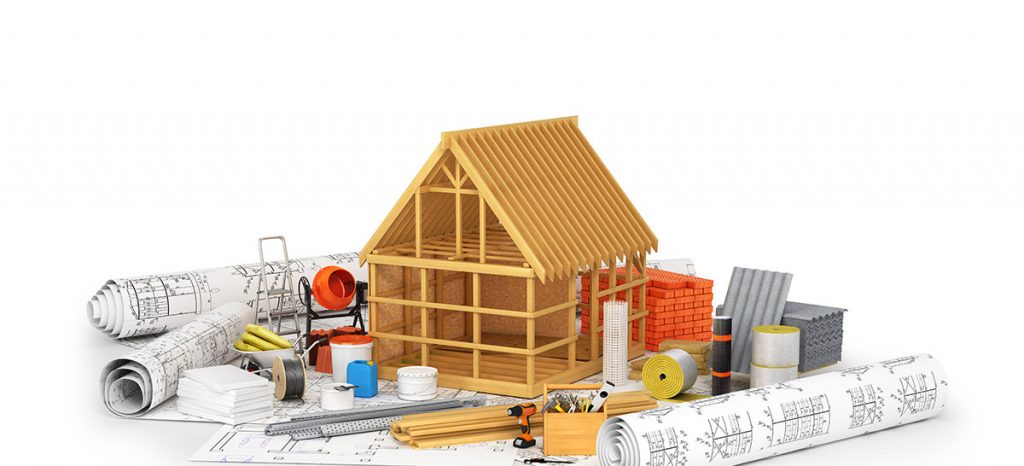 If you're ready to start your house flipping journey, New Silver Lending can provide the capital you need to fund your first flip. We offer ultra fast hard money loans with competitive interest rates and quick closing times. The entire application can be completed in less than 10 minutes.
Use Our Loan Calculator To Figure Out The Costs
Our Hard Money Loan Calculator factors in every major expense in the house flipping process. It can help you assess all the upfront costs, expected interest rates and loan repayments.
Apply for Fix & Flip Funding with New Silver
We offer instant proof of funds letters and can help you close the deal much faster than a traditional bank. Our interests rates are competitive, and our application speed is unrivaled.
Resources Used In This Post