Have you heard of house hacking? It's a simple, yet revolutionary way for people who can't afford to buy a house to make their property dreams come true by renting out portions of their property. House hacking can be a great solution, but you'll need to know the ins and outs of being a landlord first. Here's our Ultimate Guide to House Hacking.
Owning a home in many areas of the country has become a pipe dream for many people. Why? Housing prices have simply sky-rocketed in many places and become virtually impossible for the average person to afford. However, there is hope for these people and it comes in the form of a strategy called "House Hacking". The flexible technique has been around for a while, but BiggerPockets podcast host Brandon Turner coined the phrase "house hacking" which has stuck. Let's take a closer look at what house hacking is all about and how to use this creative technique to help you buy a home without breaking the bank.
First things first, what exactly is house hacking? It's a strategy that allows you to afford owning your own home by renting out portions of it to earn an income which you can put towards your mortgage and other expenses that come with home ownership. This opens the door for people to live in more expensive areas than they would've been able to otherwise, or even generate more than they need to cover their expenses.
It's a great way for people who can't afford an expensive home to use a creative solution to achieve their goal and get as much value out of the property as they can. In other words, house hacking allows you to build the kind of life you want, while putting in a little extra effort for a great reward. Now let's take a closer look at what's involved and how it all works.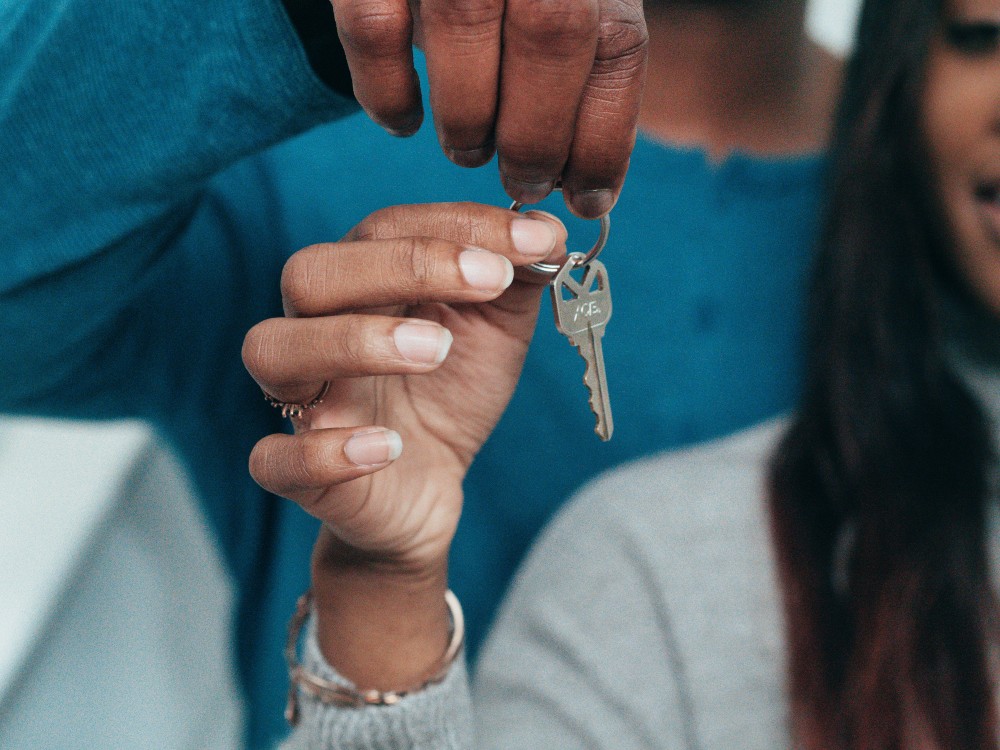 1. Pick your strategy
The first step to house hacking successfully is to choose the strategy you'd like to use. Either you can have longer term tenants who sign a lease, or you can have short term tenants by using AirBnb or something similar. You could also rent out your garage or shed as space for storage, or you could put a trailer or RV on your property and rent that out. Whichever strategy you pick, now is the time to think through which would be the most comfortable for you to live with. You can be creative here, and remember you aren't limited to renting out a spare room particularly.
2. Prepare your finances
Getting your ducks in a row when it comes to financing is crucial, you should get pre-approval if you're getting a mortgage or a proof of funds letter if you've gone with a different lender. Once you've got your finances lined up, you can continue on your house hacking path.
3. Treat it like a business
Renting out parts of your home requires you to manage everything in a professional manner and include any legal requirements and documentation. For example, lease agreements may need to be drawn up, you'll need to manage your cash flow in an efficient way, and so on. This is the time when you should set up all the systems you'll need to keep track of your income and expenses, as well as all the documents you'll need.
4. Get to know the market
A step that is often overlooked by new property buyers or investors is to get familiar with the housing market in the area where you're looking to buy. This will help you find a good deal that is right for your house hacking purposes, now that you know which strategy you'll be implementing and therefore what kind of house you need. Knowing the typical market values for the type of home you're looking for will help you spot a good deal much quicker.
Many people who choose to house hack start their search on the MLS (Multiple Listing Service), because it's a wide selection of properties. You could also go driving around the neighborhood to check for signs that are for sale, you could check out other real estate websites, or you could find a property by worth of mouth.
Pros & Cons of House Hacking
Pros
House hacking has a host of benefits for people who want to enter the real estate game but simply don't have the funds to do it.
House hacking lowers your monthly housing allowance because you're earning an income from the rental. This means that your interest rates will be lower.
This strategy decreases your taxable income because you'll have extra amounts to deduct from your tax, as the expenses you incur from renting out your property are tax deductible.
It takes down the barriers to entry into the world of real estate investing.
You can learn the ins and outs of being a landlord.
You won't have to fork out a 20-25% down payment when you buy a house.
It opens up the door for those who wouldn't be able to afford a home, to make their property ownership goals become a reality.
Allows you the freedom to save the money you would've spent on the house and work towards building wealth.
You're putting money into an asset, instead of paying rent every month which will pay off in the long term as the house appreciates in value.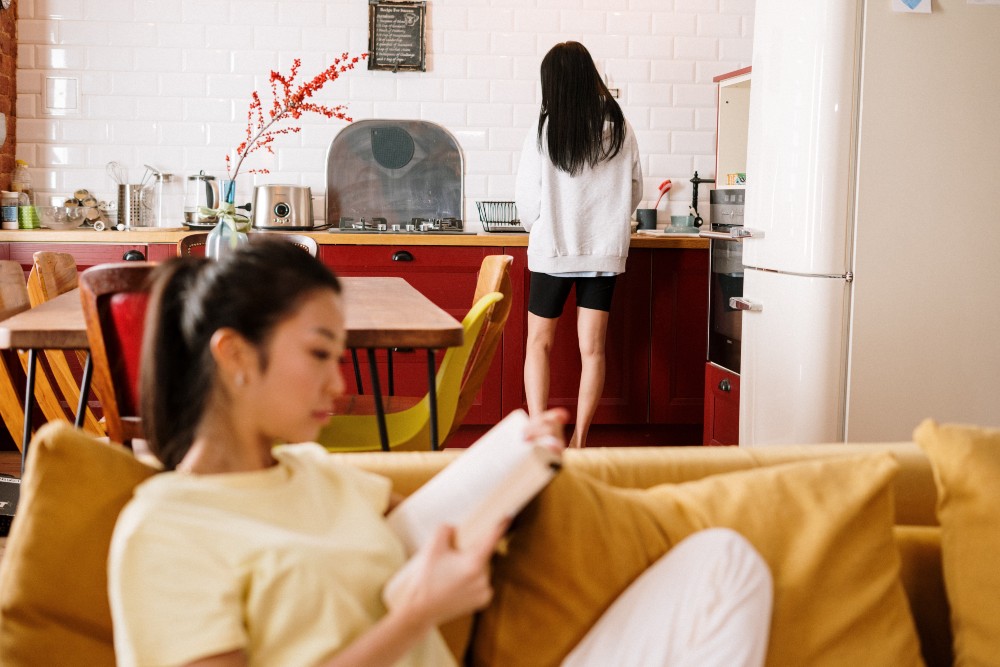 Cons
House hacking also has some drawbacks, particularly for people who don't know what they're doing.
Being a landlord can be time-consuming and requires a knowledge of renting (laws and more). You'll need to be actively involved and treat it like a small business.
Your tax can become more complicated so that will require more effort to file.
You'll have to live with other people, for some people this is a major adjustment. Whether they're strangers or your friends or family, living with other people can be uncomfortable at first for some people. So, it's vital to make sure that your tenant is someone that you will gel with in the same living space.
Some people can get too close to their tenants and the relationship is no longer strictly professional. Once this line gets blurred, it can be difficult to make sure that the tenant doesn't take advantage of you in terms of paying their rent.
Defaulting tenants are another major problem when it comes to house hacking because they can leave you high and dry if they don't pay rent, then you're on the hook for all of the household expenses for the month, and you'll need to find new tenants.
You'll need a backup plan in case of defaulting tenants or a market crash. There may be some months where you won't get the extra income or the room may stand vacant, so you'll need a plan B.
5 General House Hacking Tips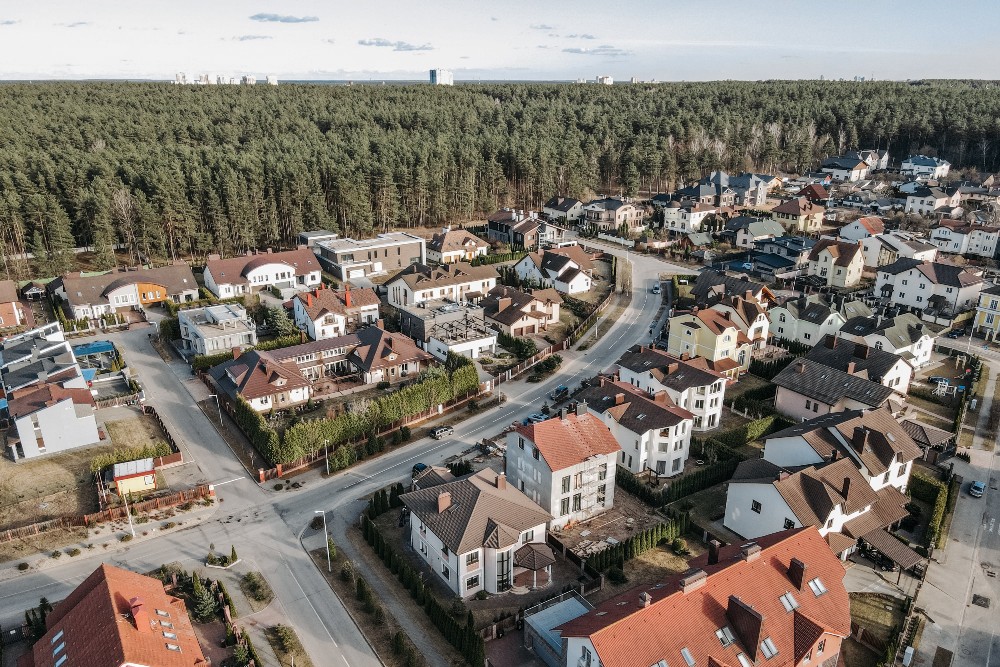 1. Use a thorough tenant screening process
It's easy to accept tenants who may seem like a good fit, but it's crucial to do your homework and screen them thoroughly. The last thing you need is tenants who seem great but end up defaulting on their rent, leaving you in hot water. There are a host of tenant screening services that can help you with obtaining a tenant's criminal background, eviction history, credit score and so on.
2. Run the numbers before you purchase
Make sure that you've worked out your cash flow before you sign on the dotted line. This means calculating your mortgage or loan payment, figuring out your net operating income (NOI) and making sure that you'll come out with enough money at the end of every month. The NOI is the amount of rental you can generate before taxes and your mortgage or loan payment.
3. Get tenant insurance

If you can't afford to have any vacant months, you can take out insurance for this situation, so that you're covered for the unexpected months of no extra income. This insurance could save you, if you get into a situation where your tenant is defaulting and it takes a while to get them out of the property.
4. Know the rules
There are different rules in each state around renting, so get to grips with what your state allows in terms of occupancy numbers. Your maximum occupancy levels will be determined by the number of rooms, the overall square footage, the livable space, the sewer capabilities, state zoning laws, and so on.
5. Consider the neighborhood
Some neighborhoods are more suited to house hacking than others, pay attention to the nearby amenities and the size of the population in each area when you're deciding on where to purchase. Often, areas with higher population density that are in a good neighborhood will be more popular for renting units or rooms and you'll be able to find tenants easier.
Tips for House Hacking a Duplex
Many people choose to house hack a duplex (or triplex or four plex) for the simple fact a multi-unit property is the easiest to house hack. Buying a multi-unit property and then renting out one unit and living in the other makes a lot of sense if you don't want to share your space. It's always a good place to start because these units are the easiest to house hack.
Renting out a full unit (even though it's attached to yours) means that you can charge a higher rental price that you could if you were renting out a single room. You can also still get a lower interest rate and you can make a lower down payment on the home.
Tips for House Hacking a Single-family Home
The trick to house hacking a single-family home is to purchase a property with a few bedrooms. You'll need to be particular about who your tenant is because they will be renting a room within the same house as you. For example, if you have children, you may want to pay extra attention to finding someone who'd be a good fit.
You could also consider short term rentals instead, such as AirBnb, for your spare room. Then you'll have more control of when people are staying in your home, and they will only be there for short periods. Bear in mind all the legal implications of having someone living in your home, before you begin this process.
Some other creative ideas for your single-family home house hacking:
Rent to foreign exchange students through a reputable program.
Add a separate unit to your home by making one area of your home self-contained, with its own bedroom, bathroom and mini kitchen.
Convert your basement into a living space.
Turn your garage into an apartment or create one above it.
If you're new to the real estate market and unable to afford a home on your own, house hacking may be a great solution for you. If you don't mind the extra work involved and are prepared to treat it like a small business, then house hacking can be a great solution. However, if you rush into it before you know what you're doing, it can also turn sour very quickly and you can be left with major expenses that you can't afford. The bottom line is, do your homework and make sure that you have your finances and all the relevant documents lined up, so that you're prepared for what you're undertaking.