Your home buying journey can take several months, but once you've found your perfect property, the closing process takes about 6 weeks. However, there are quite a few variables that can impact the process, so it's important to consider all the steps involved.
Whether you're buying a home to live in, or you're purchasing your first investment property, you'll need to know how the home buying process works. While this process can seem confusing at first, once you've learnt the ins and outs, you'll feel more comfortable with it and be able to make more informed investment decisions. Now you might be wondering, how long does it realistically take to buy a house? Let's take a look at the home buying process timeline in more detail.
The home buying process timeline
From negotiating the sale to owning a property, the home buying process can take about 6 weeks, however this is a rough estimate because of course there are many variables that can change this timeline. What you can do to help the process along is stay on top of the deadlines and be as organized as possible. This will be easier for you if you know exactly what to expect from the home buying process, and how long each step could take. So, we've put together a time estimate of each step of the process, to help you work out your total home buying process timeline.
Your initial step towards buying a home involves checking your credit score, figuring out your budget and deciding whether you're going to make a down payment, and how you'll do that. Typically, this is done about 12 months before the deal is closed. From here, you can spend time researching areas to buy in and make a list of what features you're looking for in a home, whether it's for you and your family, or it's an investment property. Visiting open houses can help you, if you're not entirely sure of what you need in a home just yet.
Then, before you even begin searching for a home, you'll need to make sure that you've got your finances ready. This means not only determining how much you can afford and what kind of down payment you can make, but also factoring in buying costs, taxes, insurance and anything else that may crop up during the process. If you are using a mortgage, it's a good idea to get mortgage pre-approval, or if you're using a hard money lender, you can get conditional approval first before you begin your search.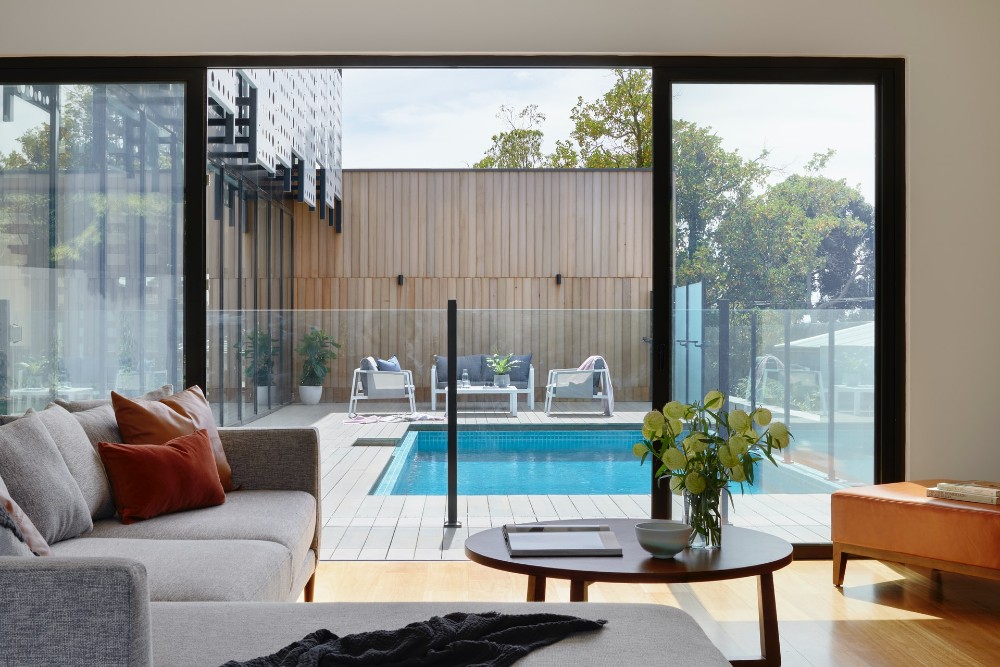 Pick the perfect property
The average time it takes to get from this step until closing on a property is about 3 to 6 months. There are various factors that can impact the length of time in the home buying process from here, such as a slow property market in your area of choice, or getting outbid on properties that you're interested in. The time it takes to find the right home is difficult to predict because it all depends on what you're looking for and what's currently on the market, however a ballpark estimate for this is about 10 weeks.
This is where your list of requirements comes in handy, and you can use this to ensure that you find the best home for your needs. You should also factor in the time it takes to find a real estate agent here, which could easily be 1 or 2 weeks.
Once you've found the ideal property, your next step towards closing on the home is negotiating. Once you've put down an offer on a home, there are a few areas where you may need to negotiate, in order to come to an agreement with the seller. The purchase price is one of the biggest points of negotiation, however things like the closing date, inspections and the escrow deposit are all things that can also be negotiated.
This process can take anywhere from 1 to 5 days to come to an agreement on everything. Sellers aren't required to respond within a certain timeframe, so this can delay the process, depending on the seller. However, usually sellers respond to an offer within a day or 2. Once you and the seller have signed the purchase agreement, the clock starts ticking until the home is yours.
The next step is to deposit your earnest money into an escrow account or give it to the real estate agent via check. This is essentially a sign of good faith, which solidifies your intent to purchase the property, and is designed as a type of assurance. Once the sale closes, this money will be put towards your down payment. This process can take between 5 and 10 days to complete.
Now, it's time to get a title search done, to make sure that it's smooth sailing with the transfer of the property into your name. This means that you'll need to either find a title company or a real estate attorney to do this for you. Part of this includes getting title insurance, which will protect you from any issues that may arise in the future. You will receive a preliminary title report from an attorney or the escrow agent, about a week after you and the seller have reached your agreement.
The final title policy will come to you once the entire transaction is complete. The process of the title search and insurance can take 2 to 3 weeks to complete.
Home inspections are a crucial step in your home buying process. They will help you uncover any defects or repairs before you purchase the home. It's up to you as the buyer to arrange for these inspections, and they should be outlined in the purchase agreement.
This process can take anywhere from 7 to 15 days to be completed, however, once it's done you'll get a comprehensive report on the home and you can then take this to seller with requests for repairs. You'll then need to come to an agreement with the seller on your repair requirements, which can add a bit of time to the process, depending on how quickly you can settle things.
If you've gone the route of getting a mortgage, it's at this point that your lender will require a home appraisal which will determine the market value of your home. The idea behind this is to make sure that the home isn't being over-priced.
This can take about 5 to 10 business days, and if all goes well then the sale can continue. However, if the appraisal shows that the home is priced incorrectly, you may need to renegotiate with the seller, and this can add a few days onto your timeline.
Now is the time when your loan application will need to be made, either for a mortgage or any other lender you've chosen to borrow from. This can take 2 to 4 weeks to happen because your finances will be analyzed closely to make sure that you will be able to honor the loan repayments.
If you choose to go with a hard money lender like New Silver, this time can be significantly reduced and you could get approval for a loan in a quicker timeframe or even conditional approval right away.
It's now time to have a final walk through the property before you take ownership, so that you can double check that nothing has changed and that any repairs which were agreed upon, have in fact been completed. This usually happens the day before you close on a house and can take a few hours. Then it's time to sign off, pay your closing costs and finally close on your home, which can take 2 to 3 hours overall. The entire closing process takes roughly 6 weeks to complete, and some of the above-mentioned steps happen simultaneously.
Now that you know more about the home buying process timeline, you're well on your way towards buying your first home or investment property. With all the moving parts at play, it's easy to see why timelines can vary from sale to sale. Remember to keep tabs on all of your deadlines and respond timeously to your agents, attorney or the seller, so that you can do your part to speed up the process.