With a relatively small population size and plenty of charming areas to invest in, New Mexico presents an interesting set of challenges and opportunities for house flippers. Provided you stick to areas with good schools, high safety ratings and a strong labor market, there is every reason to consider flipping properties in New Mexico. Now let's take a closer look at what you need to know to get started.
New Mexico House Flipping Stats
New Mexico Population Size
Best Cities for Flipping Houses In New Mexico
Albuquerque
Las Cruces
Rio Rancho
Santa Fe
Roswell
Safest Areas In New Mexico
Sunland Park – Safety Score: 88.21
Corrales- Safety Score: 86.46
Lovington – Safety Score: 83.16
Rio Rancho- Safety Score: 82.63
Grants – Safety Score: 79.61
Please note – All the statistics in this article are based on 2020 data. You can view the data sources at the bottom of the article.
The Basics Of Flipping Houses In New Mexico
Find a property in New Mexico that is undervalued
Source funding from a reputable hard money lender in New Mexico
Buy the property for a price that makes it possible to generate profit when it is resold
Complete renovations that will increase the after repair value
Find buyers for the property and sell it for a healthy profit margin
How To Find Houses To Flip In New Mexico
1. Use FlipScout By New Silver
2. Leverage The Power of Wholesalers
Finding a good wholesaler can be very rewarding for a property flipper. Wholesalers tend to have access to all the most relevant property databases, and they often have unique personal networks. By using a wholesaler, you effectively gain inside access to their knowledge of properties in New Mexico.
Bank auctions often present opportunities to purchase properties below their market value. This is mainly because banks hold these auctions in order to sell the properties as fast as possible. If you attend bank auctions with a clearly defined strategy, you can potentially walk away with a new property that fits in perfectly with your investment portfolio.
4. Use Direct Mail To Find Off-Market Properties
Although it is considered an old school technique, direct mail can still yield positive results for house flippers. Direct mail has been shown to have a higher response rate than email, and numerous studies have shown that people actually enjoy checking their mailboxes. More importantly, you might be surprised by how many people have considered selling their homes. Your letter could be the trigger that they have been waiting for.
5. Sign Up To The Multiple Listing Service (MLS)
Even though MLS listings can be competitive, it is still a good avenue for finding properties to flip. The MLS is literally a database created by real estate agents, and it is filled with property details and statistics that can help aid your research process. There is a fee involved, but one deal is all you need to comfortably cover the costs.
When properties fall into foreclosure, the primary goal of the loan originator is to recoup any potential losses. This is good news for house flippers, because properties in foreclosure often sell for less than their market value. If you are able to locate foreclosure opportunities in New Mexico, there's a good chance you will be able to purchase a property for less than its market value. This is why foreclosure can serve as a great platform for a potential flip.
New Mexico Housing Market Analysis
House Flippers Are Choosing Mid Range Properties: There is only a small gap between median home value in New Mexico ($227,133) and the median resale price for house flips in New Mexico ($230,180). This indicates that house flippers are selecting properties in reasonably good areas, where the resale is likely to be much higher than the original purchase price after well executed renovations.
The Revenue Per Flip Is Higher Than Other States In The US: The median revenue per flip in the US is just over $61,000. In New Mexico, this figure jumps up to $81,860. This is good news for house flippers. It means that if you follow the 70% rule, and stick to your budget, you have a high probability of selling the house for a healthy profit. 
Home Values Appreciated By 10.1%: According to Zillow, home values in New Mexico appreciated by 10.1 over the last year. Despite a minor drop after covid-19 disrupted the US real estate market, historically low interest rates have made homes in New Mexico more affordable. As a result, the demand for homes has increased, while the supply levels have remained the same. This mismatch between demand and supply has ultimately lead to the double digit percentage increase in house prices (10.1%). 
Homes In New Mexico Are More Affordable Than The National Average: The median home value in New Mexico is $227,133. This is slightly less than the median home value in the United States, which is approximately $266,222.
The relatively lost cost of homes in New Mexico means that this particular market can potentially be favorable to first time investors. It reduces the capital needed to purchase a fix and flip, thereby decreasing overall risk involved in the deal. 
The Unemployment Rate Is Still A Concern: From 2010 to the beginning of 2020, the unemployment rate in New Mexico dropped from 8.8% to 5.0%. However, the covid-19 pandemic resulted in a massive spike in unemployment which the state is still trying to recover from. 
Fortunately the situation has improved dramatically over the last 9 months. After peaking at 13.3% in July 2020, the unemployment rate has now dropped to less than 8% in 2021. The steady drop in the unemployment rate should help stabilize the New Mexico residential property market.
Apply For An Investment Property Loan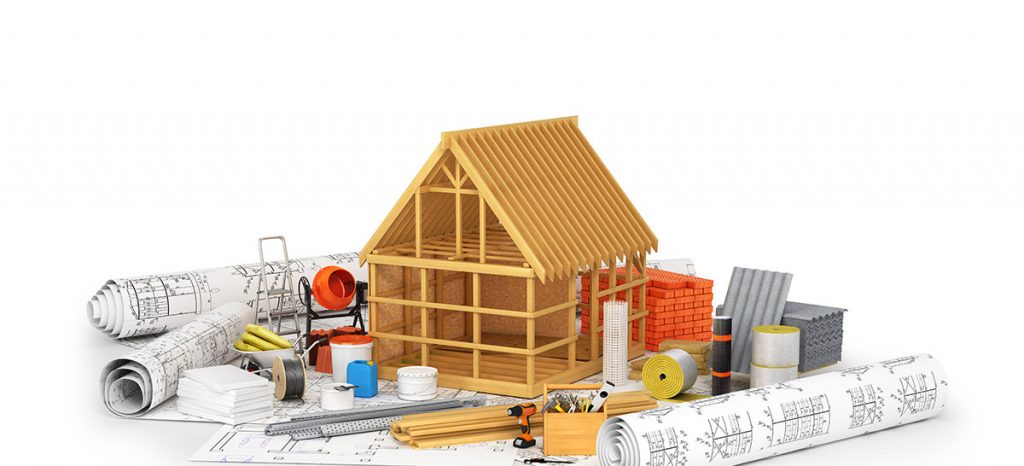 If you're ready to start your house flipping journey, New Silver Lending can provide the capital you need to fund your first flip. We offer ultra fast hard money loans with competitive interest rates and quick closing times. The entire application can be completed in less than 10 minutes.
If you're committed to flipping houses in New Mexico, the next step is to invest time and energy into finding the best possible property. We have outlined a number of methods in this post, and all of them can potentially bear fruit. 
Once you have identified a property, using a reputable Hard Money lender like New Silver can help accelerate the house flipping process. Our company is built on speed, efficiency and user-friendly technology. The online application can be completed in less than 10 minutes, and we offer instant proof of funds letters to all of our clients.
Property Flipping Resources
Hard Money Loan Calculator: Analyze the costs of your next flip in detail with our hard money calculator.
Resources Used In This Post