If you're getting into the real estate business, you may have heard the term 'driving for dollars'. When real estate investors are looking for investment properties, driving for dollars can be a particularly useful strategy to find properties. It's both cost-effective and easy for anyone to do. Check out our Driving For Dollars – Real Estate Investing Guide below.
The real estate investing world is all about finding the right property to invest in and this means finding a good deal. For new investors, this may sound like a complicated task, but it doesn't need to be. There are various strategies for finding a good real estate investment deal, and many people start with the MLS (Multiple Listing Service) or real estate websites, however driving for dollars is one of the most basic and effective methods.
If you're new to real estate investing, we've put together this real estate investing guide to driving for dollars, to take you through the basics of how this method works and which types of properties are best suited to it.
What does 'driving for dollars' mean?
Driving for dollars is quite simply the act of driving around a neighborhood for real estate investing purposes, searching to find properties that are in distress or abandoned.
The idea behind this strategy is to find leads by searching a targeted neighborhood and then creating a list of these leads to reach out to, in order to find good investment property deals.
What constitutes a good investment property deal? Houses that are being sold below market value would typically be considered a good deal for investors as they are likely to make the most profit on these, once they've repaired and renovated the house. The less you spend on a property purchase upfront, the more you can put into the rehab project and then make a bigger profit when you sell it again.
There are a few steps to this method, but it all begins with exploring the neighborhood where you're looking to purchasing a property. This is one of the least costly ways to find good investment deals, however finding the owners of abandoned or vacant houses can be a challenge so keep reading to find out how to do this.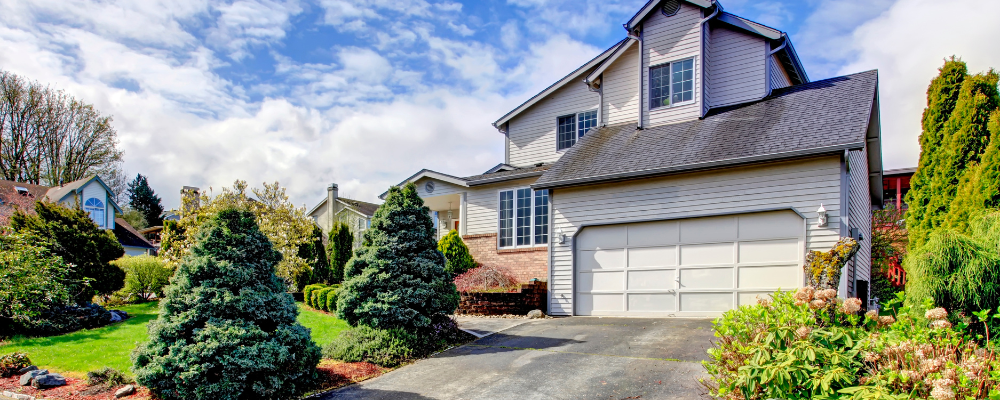 Can anyone go driving for dollars?
Anyone can go driving for dollars and this strategy can be used for investors who are looking to fix and flip properties, buy and hold or rent out. These days, with tools like Google Maps available, investors can just search areas from their laptop to find houses. This helps streamline the process before you even hit the road.
Remember that the properties you're looking at when driving for dollars won't necessarily be on sale yet, but you're going to contact the owners to see if you can make them a deal they can't refuse. Thus, proactively finding a good investment deal to snag, before it even hits the market. It's also important to know which area you'll be targeting and exactly what you're looking for, before you get on the road.
How to start driving for dollars to find distressed properties
Driving for dollars to find distressed properties can be a successful investing strategy as it's both cost-effective and a direct way to get in touch with the owners of a property who are likely to be motivated sellers. Here's how to do it…
Step 1: Pick the right neighborhood
The first step is to identify a neighborhood that you'd like to find an investment property in, but to do this you'll need to know what your investment criteria is. For example, if you're looking for a fix and flip property, you'll need to focus on an area that has fixer-upper properties that you can rehab and resell. On the other hand, if you're looking for a property to rent out, you'll need to find an area that has great value for money when it comes to rental prices.
Once you've chosen a neighborhood based on your investing strategy, make sure that you're familiar with it and that you've done your homework on it, so that you have a good idea of house prices in the area. This will help you make a reasonable offer on any homes that you may find on your search.
You'll also need to subdivide the area in your search, and Google Maps is a useful tool for doing this. It's a good idea to do all of this before you get behind the wheel to search for specific properties.
Before you head to the car, make sure you've got something to take photos of the houses and a way keep track of property addresses. Whether you're using your cellphone, or good old-fashioned pen and paper, the most vital element of this method is being able to find property addresses and record them so that you can find and contact the owners to make them an offer.
Once it's time to hit the road, you'll want to have your route planned out so that you cover every corner of the area that you've chosen and don't miss any properties. The secret to finding the right investment properties is to know what to look for. These are a few common signs of a distressed property:
Boarded up and/or broken windows
Overgrown yard
Overflowing mail and newspapers
Cracked driveways
Broken roofs
Once you see these signs it's likely that the house is either in distress or entirely abandoned. A For Sale By Owner sign can also indicate a home that is distressed and a motivated seller.
Step 4: Keep track of leads
The most crucial step when driving for dollars is to make a note of the houses that could be good investment properties. Take down the address and also take photos so that you can remember the house at each address. Your photos should include the house number, and you can include this when you're contacting the owners.
Step 5: Reach out to owners
Once you've completed your journey and made your list, it's time to reach out to the owners. We'll explain in more detail below how you can source the contact details of property owners.  You can market to them directly over the phone or email to see if they would be willing to sell their home.
It's a good idea to have an offer in mind, or at least a ballpark figure that you'd be willing to pay for the house, before you reach out to the owners. If they're motivated sellers then they will want to sell quickly, so the quicker you can make an offer the better.
What type of properties should you look for when driving for dollars?
Distressed properties
Distressed properties are about to be foreclosed or have already been repossessed by the bank because the owners are defaulting on their mortgage loan repayments. These properties are easily identifiable because they usually aren't being maintained as the owner can no longer afford the property or the upkeep of it.
Distressed properties are likely to be sold by motivated sellers who need to get the property off their hands as soon as possible, to pay back what they owe and avoid foreclosure. So, they're usually priced lower than market value, and can be picked up much cheaper. However, it's worth noting that they will also typically need more repairs.
Vacant properties
These are properties that are no longer occupied, which can be spotted easily by things like cracked driveways, boarded up windows and overflowing mail. These properties are another option to look for when driving for dollars, because the owners often want to get the property off their hands as it's no longer in use.
Vacant properties can be a good option for people who have a lower credit score, as these property owners are likely to be less concerned with a buyer's financial history. These properties will take a little more time and cost more to fix up, but if you've got the time and patience, they can reap great rewards once they're sold.
Off-market properties
An off-market property is simply one that isn't listed on the MLS or any other public real estate listing platform. Off-market properties can be a great opportunity for real estate investors because there won't be any competition on the property yet, and their offer will most likely be seriously considered.
Finding an off-market property when you're driving for dollars entails reaching out to the owners of any property that looks like it would be a good investment. They may not have considered selling but once they hear your offer this could change their minds and you'll get first pick on a good deal.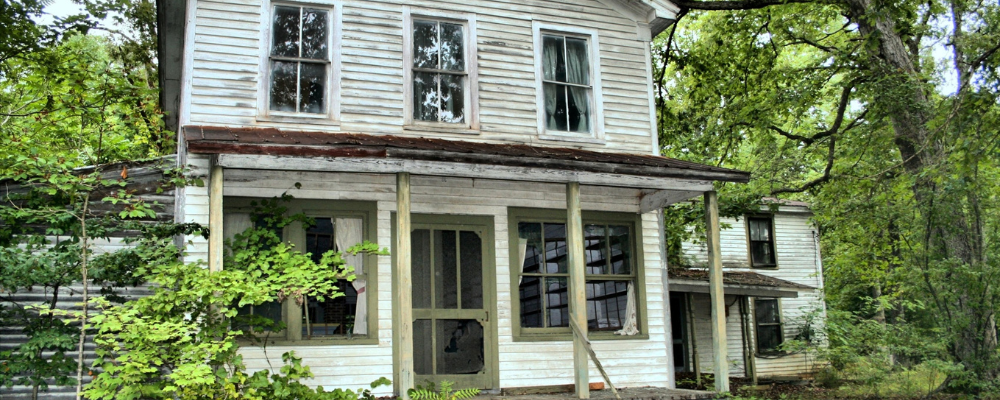 How do you source a property owner's contact information after finding a property?
Local assessor's office: Check the tax assessor in the area, their website or their office will usually have details on the owner of property. In fact, they may only need the property's address in order to find this information. You can also learn more about the tax that the owners are paying on the property.
County clerk's office: The local county clerk is another good way to find property owner contact details, as they will have the public records of deeds and the history of the property. This is particularly useful for buyers so that they know how much the home has previously sold for.
Driving for dollars apps: There are various applications that you can use to find owner details, the likes of DealMachine, Homesnap and Landglide, to name a few. These apps provide useful information on properties such as the owner's name and contact details, the sales prices, the size of the property, and more. Bear in mind that while some of these apps are free, some can cost hundreds of dollars.
Title companies: If you're willing to enlist a title company for a fee, you can get access to the property deed as they can conduct a title search. This will show you the owners of the property, as well as any issues that the property may have.
Search online: The trusty internet is always a go-to for investors who are looking for a quick and cheap way to locate property owners. It's a good place to start because these days, a lot of information can be found online. There are websites where you can do reverse searches using details like a property address, such as 411.com and Whitepages.
How does the driving for dollars app work?
Driving for dollars apps are quite simple to operate. They usually involve uploading a picture of the house and/or typing in the address. The app will often be able to locate the property from this information and then provide the user with the property owner's details and the parcel data. With some apps, you can even contact the owner directly from the app.
Can you actually make money driving for dollars?
Driving for dollars is a tried and tested method that has been successful for many real estate investors and agents. It has been proven to be one of the most successful methods of generating leads, however, the effectiveness of this strategy all boils down to your marketing efforts.
The marketing and sales part of the funnel is key to making deals, so if your strategy is solid then you are likely to see results. Finding good property deals is half the battle won, convincing owners to sell or to accept your offer is the other half.
Some of the major drawcards for the driving for dollars strategy are:
It's affordable and you can build up a long leads lists quickly
Anyone can do it
There's very little competition as most of these properties aren't yet on the market
You can now do virtual driving for dollars
It's a useful strategy for real estate investors with various aims (fix and flip properties, properties to rent out and wholesaling real estate)
Driving for dollars is one of the oldest methods for finding properties to buy and there's a reason why many investors and agents still do it. It's a successful method if the follow-up marketing is done right. It's cost-effective, easy and opens the door for anyone to find investment properties by simply getting in their car or jumping on their laptop.