Whether you're selling an investment property or your own home, making sure that your home sells quickly and that you get the purchase price you need, is vital. One way to do this is to use home staging. The benefits of staging a home can often far outweigh the price it costs, so it's worthwhile considering this approach.  
Whether you've done a fix and flip project, or you've bought a property to rent and hold onto for a few years and now you'd like to sell, the selling process in your real estate investing journey is just as important as the buying. Attracting the right kind of buyer is vital to getting the sale you need to make a profit on an investment property.
This means the home needs to look fresh and neutral, to appeal to as many different types of buyers as possible. One of the best ways to do this is through home staging, so we'll take a closer look at the benefits of staging a home.
Overview of why people stage their homes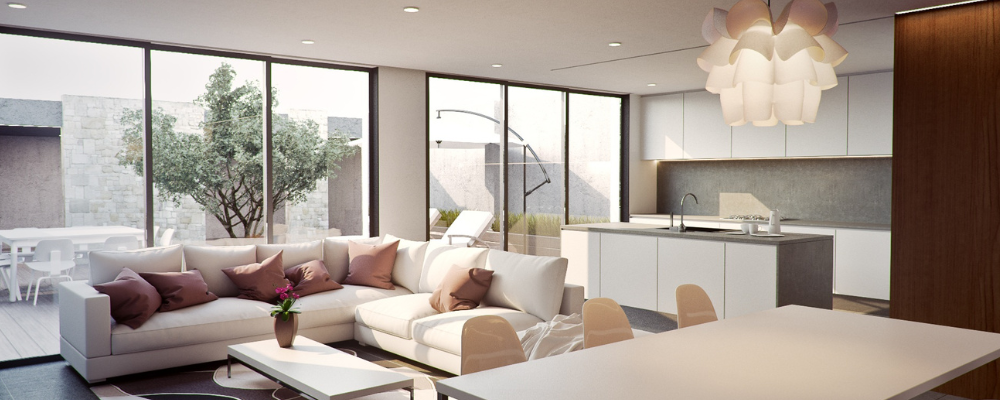 Staging is one of the easiest ways to get a home sold, for the best price, and there are a variety of home staging companies to help with this. It ensures that potential buyers can see the home in its best light and show what it has to offer, without needing to renovate the entire house. With stiff competition making the real estate industry a bustling place, first impressions count, and home staging ensures a good first impression.
People who have had very little success in selling their homes often choose to stage it. This method will typically get their homes off the market quickly, and even get them a higher price than they would've gotten previously. Some people choose to consult the real estate staging association to find a reputable home staging company.
Another situation where a seller would use home staging is when they have had tenants in the property who have moved out, and they'd like to sell the home, or they have moved out of their primary residence and need to sell it. In these instances, the house is empty, and an empty is notoriously difficult to sell, so home staging makes the house easier to sell and more palatable for buyers.
Home staging statistics that you need to know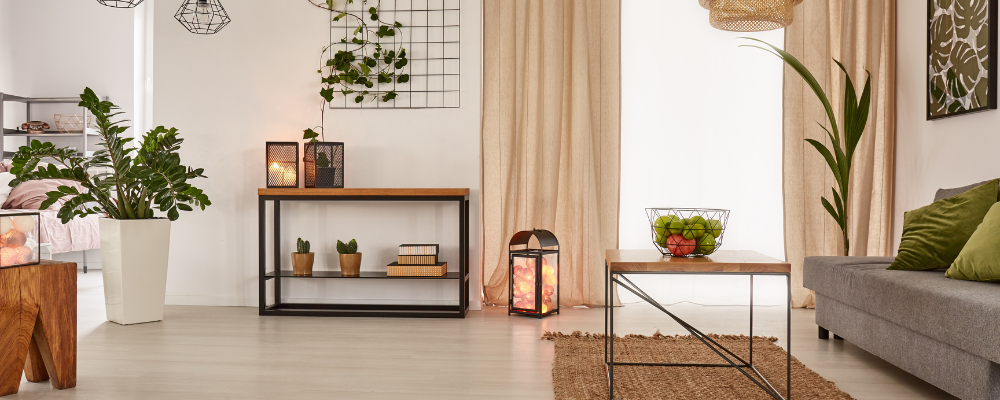 To give you a better idea of the value of home staging, as seen by real estate agents and other specialists in the industry, here are a few home staging statistics that you should know…
22% of properties bought and sold in the United States in 2021 were staged.
82% of buyers' agents said staging a home made it easier for a buyer to visualize the property as a future home
97% of buyers' agents say staging affects the buyer's view of the home.
Buyers linger in staged homes for an average of 40 minutes, as opposed to just 6 minutes in vacant homes.
27% of buyers were more willing to overlook other property faults when viewing a staged home.
23% of buyer's agents said that staging a home increased the offers made on the home anywhere between 1% and 5%.
31% of sellers' agents reported that staging a home greatly decreased the amount of time the home was on the market.
On average, houses that are staged sell 5–11 times faster than those that are not staged.
Median-priced homes that are staged prior to being listed only spend an average of 5 days on the market.
*Resources for this data are listed at the end of the article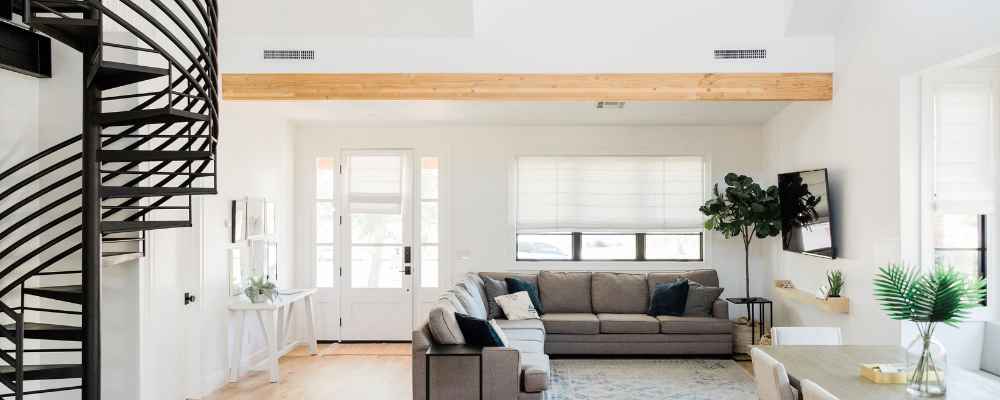 1. Make your listing stand out
Homes that are staged professionally and beautifully will stand out online amongst a sea of listings. Competition is tough, so it's important to make sure that your property is eye-catching. A staged property is more likely to make an impact online and set a property apart from other listings that aren't staged.
People that are struggling to sell often use professional home staging in order to sell a house fast and sellers who stage their homes can also end up getting a higher offer for it. A staged home creates a higher perceived value and often draws a higher offer because the house usually looks clean, trendy and modern. This gives buyers the sense that the house may be worth more, and they're more likely to offer a number closer to the asking price.
3. Create an emotional connection
Home staging shows buyers how the space can be used and gives them inspiration through trendy décor. Home staging allows potential buyers to envision themselves living the space, gives them good ideas about how to use the space and creates an engaging experience. Once they're engaged in the house, it becomes more memorable and creates an emotional connection which helps seal the deal.
4. Gives a good first impression
First impressions count, there are no two ways around it. So, making a good impression with an online listing and then in person, is a good way to secure a buyer's interest quickly. Once you've engaged a buyer, it's typically easier to sell the home to them because the property will be top of mind. Good first impressions count and this is just as true when it come to real estate.
5. Less time on the market
If you staged a home from the start, it's likely that you could sell it quicker than you would without staging. Vacant houses are generally more difficult to sell and therefore take longer to find a buyer for. This is because buyers struggle to envision themselves living in a home that is currently empty, and without a homely feel, the property is less likely to attract people.
Staging can show buyers what a home could look like, even if it's temporary. This helps them imagine how they could set up the home if they were to purchase it. Being able to imagine themselves in the home and thereby forming an emotional connection to the home is one of the most successful ways to make sure that buyers are committed to purchasing the property.  
7. Make a home look bigger
Home staging can make a home look bigger than it is when it's vacant, believe it or not. This is because vacant spaces can be difficult to visualize as occupied, and staged spaces can give a better visualization of a home space. It is easier to compare size in a room when there is some furniture versus a room without.
Drawbacks of staging a home
Home staging isn't cheap, so bear in mind that in order to stage your home, there will be a cost upfront which may be significant. The longer the property sits on the market, the more you'll pay for rental furniture so it's important to take note of this when you decide to stage a home.
The home staging process isn't quick if you're doing it yourself, and if you're hiring a home staging company, while it may be quicker, there can be extra time added on if you need to do any renovations. Buying the right furniture and making sure that the home has the right décor can take weeks, which adds to the time it will take to sell the house as you won't be able to advertise it until it is staged.
3. Removal of personal items
While the home is staged, you'll need to remove any personal items and put these into storage. This costs money, takes time and may involve the logistics of moving large items. However, it's likely that this will be worthwhile in the long run to get the home sold quicker and for a higher price.
Should you always stage a house?
If you can afford to, it's best to stage a house each time you sell, for a quicker sale that is likely to get you a good price on the home. If you cannot afford to stage the home with a home staging company, here are a few other tips:
Declutter: Clear out any clutter around the home, tidy it and remove any personal memorabilia. Leave behind the most neutral version of the house that you can, so that potential buyers can envision themselves in the house.
Easy upgrades: Focus on the affordable and easy upgrades such as painting and upgrading kitchen cabinets. These small changes can still add value to the home and give it the facelift that it needs to attract more buyers.
Use staging tips: If you can't stage your home, you can still use some of the staging tips to help it sell quicker. Such as rearranging your furniture to make rooms look bigger, use fresh and inviting air freshener, and get natural light into the home wherever possible.
Improve curb appeal: Making the outside of your house look more appealing is always a good place to start. The first impression buyers will get, before they even see the inside of your home, is the exterior. So, it makes sense to get the exterior in tip top shape.
Is it better to have a house staged or empty?
It is generally better to stage your house than leaving it empty. This helps buyers create a vision of what the house could look like once they've moved in, see how they can use the space and engages them from the minute they walk in. Creating engagement and peaking a buyer's interest will help them form an emotional connection with the home and they are therefore more likely to buy it.
An empty house can be difficult for buyers to imagine what it would be like living there and it offers no atmosphere or emotional connection. Typically, buyers would spend around 6 minutes in a vacant home, whereas on average buyers look around staged homes for 40 minutes.  
Final thoughts: Is home staging worth it?
Home staging is often a worthwhile exercise, as houses that are staged typically sell 5 to 11 times faster than those that are not staged, on average. Not only does the staging help prospective buyers envision themselves in the home and show them how they could use the space, but it also engages them with the property so that they can view it as a home, not just a house, and remember it amongst the stiff competition of other houses. Home staging is therefore a worthwhile investment for selling your home, with or without a real estate agent.