As the world shifts further into the digital realm, real estate investors are following suit with virtual real estate investing taking shape. House flipping and real estate wholesaling are no longer investing strategies that need to be done in-person, virtual house flipping has now become a reality and it's easier than you think.
We know that house flipping is one of the most lucrative real estate investing methods, but there's a new twist that technology has brought about for real estate investors over the last few years. Now, you can do virtual house flipping, which means that you can invest and participate in the exciting world of real estate, without having to leave your home.
As technology continues to impress us, there are now apps and platforms for almost any purpose, and these have made the likes of virtual house flipping and virtual wholesaling real estate a reality. The rise of the pandemic brought about an even bigger shift towards the online arena, and this has given real estate a nudge further into the virtual space.
We'll outline this and more in our real estate investor guide to virtual house flipping.
What is virtual house flipping?
House flipping generally refers to the process of buying a house, upgrading it through repairs and renovations, and then selling it again for a profit. The idea is to buy a house that is selling below market value and then upgrade it to increase its value significantly and sell it again to make a profit. To find the best real estate deals for flipping, investors usually look at foreclosures, bank short sales or property auctions.
Virtual house flipping is the same concept, but it's done entirely online instead, using platforms and apps to purchase a house, upgrade it and then sell it again. This strategy means that investors need to hire people on the ground to manage the project, send updates, and then sell the house once the project is complete.
Advantages of virtual house flipping
Invest in any location
Virtual house flipping allows investors to choose any area in the country, which means that they can select the best area to invest in, without having to make sure that it's within driving distance. This opens up the door to many new locations and allows investors to tap into different markets.
For example, an investor in California can now enter a real estate market on the East Coast that they wouldn't have been able to previously. Which means that they can find more affordable investment properties that could fit their strategy better.
Diversify your investments
Being able to invest in different areas and different price brackets using online resources means that you can diversify your investment portfolio to include a variety of property types. This may not have been possible if you stuck to investing in your area only, without the online resources.  
Online tools are extensive
These days, there's a plethora of online platforms, apps and tools for a host of different purposes. From finding distressed properties (FlipScout), to selling a property, managing rehab projects and collecting data to work out prices (FlipSter), the entire process can be managed online effectively using a variety of tools. As the virtual world grows and technology progresses, there is less of a need for people to be physically present for things, and more of a shift towards the online method.
Disadvantages of virtual house flipping
Managing the project from afar
Keeping track of the rehab project remotely can be difficult, particularly when it comes to making sure that the work is done on time and within budget. One of the biggest drawbacks to this way of flipping houses is that you can't physically manage the project yourself, so you'll be fully reliant on other people to do this. Which can result in the project taking longer than expected or going over budget.
Local market is unfamiliar
Investing in a real estate market that you're unfamiliar with can be a challenge because you won't be able to gauge the market value of properties easily, which impacts both the buying and selling process. It can therefore be more difficult to make an offer that's competitive and set the house at a selling price that's reasonable. You'll be reliant on other people to assist with this, and you'll need to do extra research.
The Jerry Norton Method for virtual house flipping
The Jerry Norton Method focuses on making the biggest profit, which means that you aren't necessarily creating the nicest house, but the one that will give you the biggest return on your investment. This means that investors need to find the balance of not over or under renovating.
In other words, only doing the necessary repairs that are going to give you the biggest return on investment. For example, choosing the right type of flooring is important because you could spend thousands less on a different type of flooring still get a similar return on your investment when you sell the house.
How to determine the scope of work
Once you've purchased a house, your first step is to make a list of the repairs that need to be done, also known as the scope of work. There are a few ways to decide on which projects you'll need to undertake:
Method 1: Comparable properties
Find a similar property in the same neighborhood that was fixed and flipped by a real estate investor, within a similar price range that you'd like to sell your house for. Take note of what they did in terms of repairs and renovations and you can do similar upgrades to your house. This method is a good way to see the impact of the repairs shown directly by the selling price of the home.
You'll need to find a house similar to the one you've purchased, in terms of number of bedrooms and bathrooms, size and age of the house. This method has a high likelihood of being successful because it has already been tested by someone else who has shown that this scope of work is positive at increasing a home's value in the same area. For investors who haven't invested in an area before, this is extremely useful.  
Method 2: Consult a local real estate agent
This method involves asking a local real estate agent to walk through the property and give their advice on what the most important fixes would be and which renovations are unnecessary. The advantage to this is that you can use the same agent to sell the house once it's renovated. That way, the agent can be a part of the process from beginning to end.
Using local agents who are well versed in property in the area is a good way to get unbiased, professional advice on which projects will give you the most bang for your buck.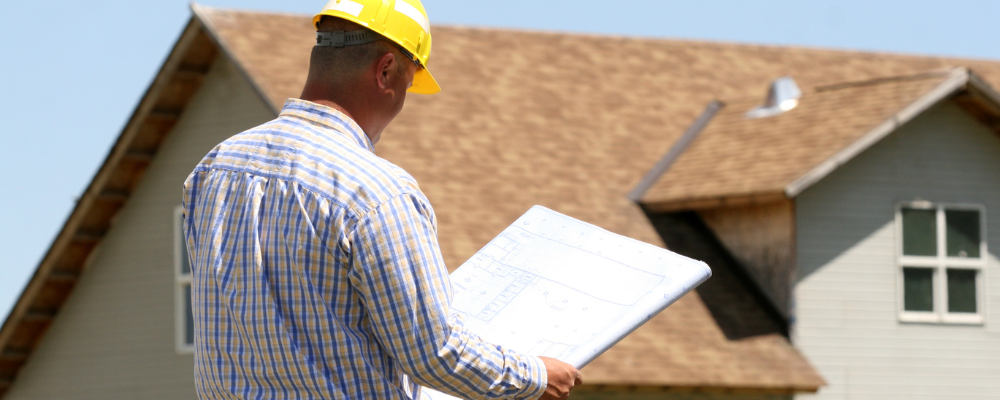 A convenient way to find a contractor is by asking the listing agent or buyers' agent who is taking care of the sale of the house to find 4 or 5 reliable contractors in the area to take a look at the property and submit bids. You can use the due diligence time period to come up with the scope of work and get the contractor bids.
One way to show the contractors what you have in mind is to use a comparable property in the area and show the contractor the photos of this property to use as a guideline. This can be done by using the listing photos of both properties if need be. Once you've found a bid that fits with your budget, you can then move forward with the project.
How to manage a rehab remotely
Make sure that you have a contractor agreement with your general contractor.
Find someone on the ground to stop by the property and take pictures and videos to update you on the progress of the project. This could be listing agent that you're already using, or someone else that you've hired.
Get a W-9 form from the contractor, a lien waiver, as well as an invoice, because these are required for tax.
Pay contractors once a week for work that is already completed, so that you aren't paying too far in advance. It's also a good idea to pay the general contractor only, and they can pay the sub-contractors themselves and approve the work that has been done. You can pay the general contractor a fee to manage the entire project.
Micro flipping vs Virtual flipping – What's the difference
Micro flipping is the process of purchasing a property that is in need of an upgrade and then selling the property again quickly, without doing any improvements, but still making a profit. It's a short-term real estate investment strategy that is done online,using real estate investment software to analyze deals and sell quickly.  
While both strategies revolve around buying houses and selling them again online to make a profit, there is a fundamental difference between the two. Micro flipping involves zero improvements to the property, and virtual flipping is about rehabbing a house before selling it. Both strategies are done online, but micro-flipping is all about getting the house sold quickly with minimal effort, and virtual house flipping is about doing the necessary upgrades over a period of time to improve the market value of the home and get the best return on the investment.
Is this strategy realistic for most real estate investors?
This strategy can be realistic for many real estate investors however, it depends entirely on each investor's strategy and personal situation. To be successful in with virtual house flipping, you'll need to have enough time to do adequate research, enough trust in the people you've hired to run the project for you, and the right team to get it all done.
The fundamentals of virtual house flipping are the same as house flipping in person, however the process is managed online, instead of face-to-face, which means that investors need to rely on their team who should be reliable and trustworthy. In other words, virtual house flipping isn't for everyone, it depends on your personal situation, however it can be a successful way to invest.