We know how devastating the pandemic has been across many industries and economies, but what does the future look like post-Covid? We'll take a look at what could be next, in the future of real estate after Covid-19.
When Covid-19 hit the world like a ton of bricks, it caused a huge ripple effect over almost every country and industry. Most of this impact was negative, but in the case of real estate, the impact of Covid-19 has been multi-faceted. The world is no longer as it once was, and many people are asking the question, what is the future of real estate after Covid-19?
While many industries were badly hit by Covid-19 and continue their struggle to recover, our economy here in the US has recovered a lot quicker than expected and along with it came the real estate market. Some sectors of the real estate market have already bounced back, however some have changed forever.
When it comes to real estate, the market took a deep dive during the pandemic as sellers were sitting tight and buyers decided to wait before making any big purchases. Not only that, but the country was in a lockdown, and this essentially brought the real estate market to a screeching halt.
Since then, some buildings and properties are now standing vacant and no longer needed, so property owners have had to repurpose these types of properties. This is largely as a result of the new work-from-home culture that has developed and solidified its place firmly in the working world, as a direct result of the pandemic.
The recovery from the pandemic in the real estate sector however, has been dramatic. Housing prices have soared, along with the demand, particularly for single-family homes. According to Zillow, in 2019 the average house price was around $245,000 and by the time we reached 2021 it was $266,000.
The rise of property tech
One area where Covid-19 had a positive impact for the real estate industry is with the acceleration of property technology. The pandemic served to transform the world from in-person interactions to a very digital way of life. This in turn changed the way real estate operates with 3-D virtual home tours becoming a necessity, online bots being developed to answer questions and home buying and leasing being done online. The real estate industry has essentially moved into a space where it's easier and more efficient to buy, sell and rent houses.
Beyond this however, technology has enabled real estate investors to make more informed decisions by analyzing the data and insights for each property before making a purchase. So real estate investors can do the entire process online now, from finding a property, to analyzing the profit potential of that property using data and insights, to getting approved for a loan and then closing the deal. All this can now be done without having to leave their home.
The real estate industry has also been able to enter the exciting world of Decentralized Finance (DeFi) recently with loans by the likes of New Silver being securitized on the blockchain as Real-World Assets. This offers a new scope for the industry, and makes DeFi 2.0 even more of a reality, along with giving real estate a facelift that allows it to become more agile.
Real estate industry trends
With a surge in industrial property and multi-family property demand, came a decline in retail property demand, as many stores have not made it through Covid-19, but there's still a great need for multi-family housing and industrial buildings have been saved by the increase in online spending.
More expensive downtown properties are less in demand, with a growing shift towards more affordable ones as businesses focus on being agile in accordance with the economic shifts. Which means that certain areas are fast becoming popular choices, and others are experiencing waning demand.
Future real estate outlook
Top real estate markets
According to PWC (PricewaterhouseCoopers), as a result of the pandemic, the top 10 cities which form the highest ranked real estate markets are no longer as they once were, with some cities slipping down the list and new ones making the cut now. PWC gives the following cities as their list of top 10 real estate markets now:
Nashville
Raleigh/Durham
Phoenix
Austin
Tampa/St. Petersburg
Charlotte
Dallas/Fort Worth
Atlanta
Seattle
Boston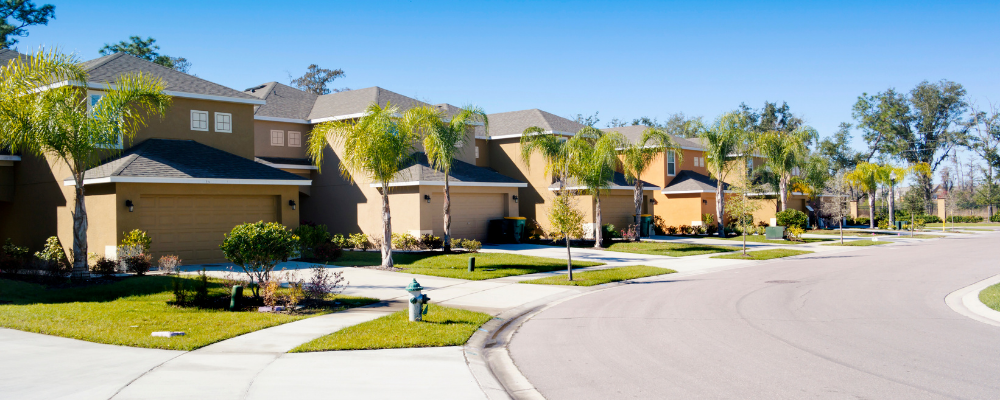 House trends
Some of the new trends that have emerged from the pandemic revolve around size. With home offices becoming the focal point for many house buyers or renters who work from home now, properties with home offices and bigger spaces are high on the list of needs for buyers. Along with this comes a new focus on cleaner and more well-ventilated apartments, and houses that have more amenities so that people can stay home more and not need to venture out as much.
Property prices
A furious fire was lit when home prices made a serious comeback in 2021 and continue to rise, albeit slower, in 2022. The National Association of Realtors predicts that housing prices will climb 5.7% through the end of 2022, according to a survey of more than 20 top economic and housing experts. Home prices should normalize at some point, however it's difficult to say when this will be.
Property prices could continue to rise, as long as mortgage rates continue to fall or stay at the lower end of the spectrum. House prices will also continue to rise as long as the demand stays high because this gives sellers the edge to put their prices at a higher point while they know there's likely to be a buyer who will pay it.
As much as we can speculate about what's coming next, nobody quite knows for sure. However, one thing we do know is that real estate is usually an appreciating asset and investing in real estate is a way to work on building wealth for the future. The economy and the real estate market are closely tied based on mortgage rates, so the future of the economy over the next few years will also play a big role in the real estate market's performance.