For real estate investors, rental properties offer a variety of profit-generating opportunities and one of these involves renting to college students. This strategy is a little different to renting regular short-term or long-term properties in that there are some risks associated with renting to students (both financially and for the property itself), but there are also opportunities to generate higher rental income.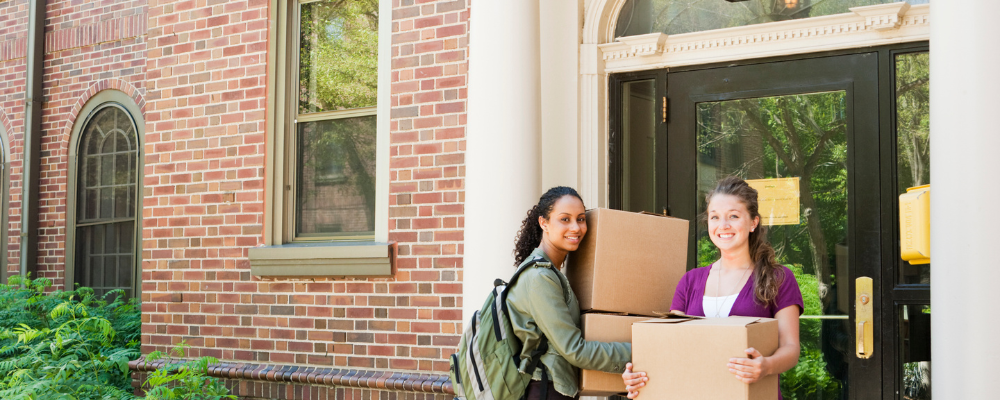 Considering buying a rental property? If you're buying an investment property in a college town, you may want to look into what renting to a college student entails. According to Statista, the occupancy rate of rental apartments less than 0.5 miles away from a campus is a whopping 90.9%. For real estate investors, this creates a unique opportunity for rental properties in college towns or areas near universities where students may look for accommodation.
Renting to a college student comes with pros and cons however, so getting to grips with the ins and outs of this strategy is important, before you begin. We'll take a closer look at the benefits and drawbacks to this, finding good locations for student accommodation, and how to mitigate the risks of renting to college students.
Is renting to college students a good investing strategy?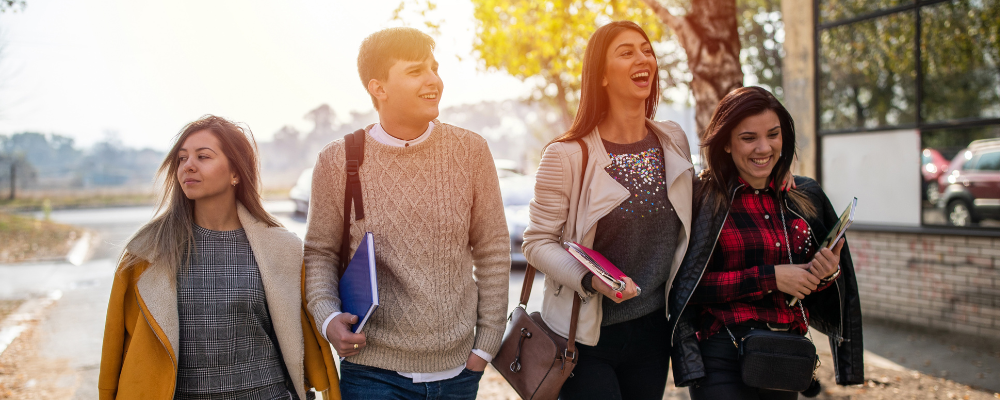 The high occupancy rate and rising demand for off-campus student accommodation offers real estate investors the potential to make great profits from renting to college students. While these students may not be going to school all year long, they will typically sign longer-term leases to avoid having to move each semester. This means that investors won't need to worry about students moving in and out frequently.
Investors who are concerned about renting to students in case they default on payments don't need to worry about this because students generally use their student loans to pay for accommodation, or their parents cover it. This also means that students won't necessarily be looking for the cheapest accommodation and will be willing to pay a reasonable rent. In some cases, they may even pay the entire rent for the semester upfront.
So, investing in a rental property that is rented out to a college student can be a successful strategy, however, take a look at the pros and cons below as there are also risks associated with this investing strategy.
How to find good locations for student accommodation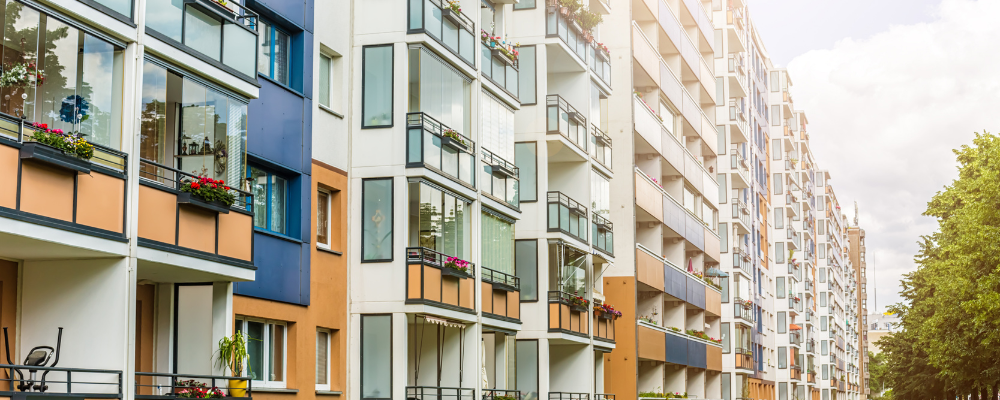 Finding the right area to search for properties for renting out to students is relatively easy.
Look for rental properties in neighborhoods near universities.
Perhaps the easiest solution is to look for a rental property near a university or college. That way, most of the tenant applications are likely to be students. However, the drawback to this is that not all tenant applications will be students, and landlords cannot turn down other applicants who qualify.
Explore college towns for properties.
Some areas are known as college towns specifically because there is a college or university present, and most tenants or residents are students. College towns are typically separate towns, but they can also be areas or neighborhoods within a larger area.
When investors are evaluating an area to see if they should purchase a rental property for students, there are a few key considerations:
The quality of the educational institute that is located in the area. The bigger the institute, the more student renters there will be in the area.
The cash-on-cash return rate in the area for rental properties. This will help investors estimate the returns that they could generate from the property.
The Median property prices in each neighborhood, which will give investors an idea of what they will need to pay to purchase a rental property.
The number of days that properties are spending on the market. This will give an investors an indication of how easy it will be to buy and sell the property, as well as an idea of whether the area has a buyer or seller's market.
The average monthly rental income for properties in the area, which will give investors a good idea of what their rental income could be. Included in this is the security deposit research to see what the area's typical security deposit amounts are.
The walkability of the area is important to consider because students often want to be within walking distance of their college and other amenities.
Pros and cons of renting to college students
Before investors go down this route, they should consider the benefits and risks of renting to a college student. As with most investing strategies, there are pros and cons that can impact the success of the investment.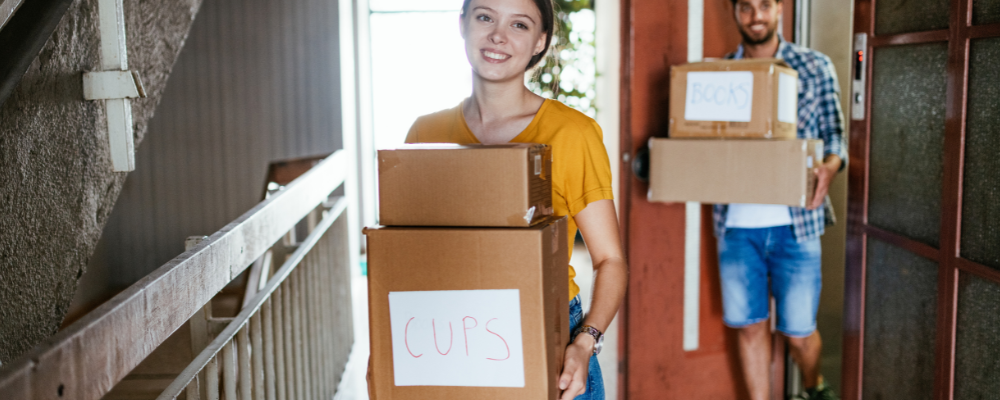 Benefits of renting to college students
High demand: The demand for student accommodation is high and students will always need a place to stay, so this means that investors who rent to college students will usually find tenants easily.
Consistent rent payments: Due to the fact that students often use their student loans or rely on their parents to cover rent, it is sometimes paid upfront for the entire semester. For investors, this means guaranteed rent for a certain period of time, which is a big advantage for cash flow. Either way, there is a much higher likelihood of consistent rental income as students will need guaranteed accommodation for each semester, ahead of time. Which means there is usually less defaulting on rent and no need for short-term tenants.
Higher rental income: There is stiff competition among college students because most of them need accommodation as close to the college or university as possible. This means that landlords can charge higher rent as there will be no shortage of student tenants who will be willing to pay more to get a place. According to com investors who are renting to students can generate over 10% return on their investment.
Lower tenant expectations: For many students, it's their first time living out of home, so they will not have the same expectations that seasoned renters will have. For landlords, this means that they may not have to spend as much on the property as they would have for other tenants. For example, the quality of paint may not have to be perfect, or kitchen counters may not need to be top notch.
Easy to find tenants: Less time and money will need to be spent by the landlord on marketing the property due to the high demand. Often, students will be contacting landlords, without them having to do much advertising.
Risks of renting to college students
No credit history: Student renters will invariably not have a credit history, or they'll have a very limited one. Which means that landlords can't get an accurate idea of how qualified they are to be renting the property. So, landlords will need to ask for a co-signer, which can be the student's parents or someone else who can vouch for the monthly rent payments.
Increased risk of damage: Students are usually renting for the first time, which means they may not be as careful with the home as seasoned renters, or older renters. This could lead to less regard for the property, particularly if there are parties happening, and therefore higher costs for landlords when repairs need to be made.
More frequent tenant turnover: Depending on the year of college that the student is in, they may be leaving after a year, or they may want to stay elsewhere after a short time. Which means that there is a higher turnover of tenants when renting to students, so landlords may need to hire a property management company to deal with the tenants.
Local regulations: There are regulations and laws in each area around renting to students. For example, some areas require investors to submit an application and to see if they qualify to rent to students. There are also regulations about fire alarms, safety inspections, licenses and more. Investors need to be aware of the regulations for the area before purchasing a rental property.
How to mitigate the risks of renting to college students
While the risks of renting to college students are significant, there are various ways to mitigate these. The tips below are a good place for investors to start when they're looking at decreasing the risks, so that they can take advantage of the great opportunity presented by renting to college students.
A large part of the risk associated with renting to a college student is around the fact that the lease is with a young student who typically hasn't rented before, nor will they have a good credit history yet. Renting to someone without a stable income or proven credit history is a gamble, however students are often using their student loans to pay rent for accommodation, or their parents will cover it.
By getting students to make sure there's someone to co-sign the lease, investors can mitigate the risk of rent defaults and ensure that the person co-signing the lease has a solid credit history. That way, there is someone financially responsible for the rent payments, in case something goes wrong.
The co-signing option also means that students may be a little more responsible with the property, particularly if their parents are the co-signers. So, this solution mitigates a few risks at the same time with an easy work-around.
Thorough roommate screening
It's common for students who are renting to get a roommate to help pay the bills. Splitting the rent is a more affordable option for students, and they get to share with a friend or another student which makes the experience more fun. As such, screening the tenant is the first step, however screening any roommates is also vital.
 Any co-applicants on the lease will need to be screened thoroughly, which includes doing background checks. Not only will co-applicants be living on the property, but they will also be partially responsible for the rent payments, which means that if they move out this will impact rental income.
Incoming and outgoing home inspections are an important part of the rental process, however when it comes to student renters, performing inspections in between these is a way to mitigate some of the risks. These inspections allow college town landlords to assess the condition of the property and adjust accordingly.
Incoming inspections are to be done when tenants move in, with both the tenant and the landlord present. They can both sign the paper where the inspection and any imperfections have been listed. This list is then compared with the list created by the outgoing inspection when tenants move out, to determine what has been damaged and what is fair wear and tear.
In between this, random inspections should be conducted by landlords to determine the condition of the property. Student renters may not take care of the home in the same way that seasoned renters would, so these inspections will reveal any damage that has been done or repairs that are needed, sooner rather than later. College town landlords need to give notice before these inspections are conducted.
Another tool for mitigating the risks associated with student tenants is to have clear rules set out in the lease. For example, if there are neighbors nearby, the lease should state any hours where noise should not be made. If the rules are clearly stated in the lease, and agreed upon by both parties upfront, then they become easier to enforce down the road.
It's also important to be clear about which rules will lead to an eviction and how many warnings a tenant will receive before this happens. Clarity is important for student renters who haven't rented a property before and will need to know the ins and outs of what is expected of them.
Final thoughts: Should you add student accommodation to your portfolio?
Student accommodation offers real estate investors great opportunities such as higher rental income and higher demand which makes it easier to find tenants. However, there are also risks that need to be mitigated. Investors who are happy to take on the risks and put solutions in place to decrease these risks where possible, are likely to enjoy the benefits that renting to college students can provide.
A college student isn't accustomed to renting yet, let alone paying separate bills for utilities, WiFi and so on. So, college town landlords who are renting to a college student can include utilities in the overall rent price, to make things easier for student renters and give them one single payment to do. Rent prices for college students need to be affordable, so landlords need to factor this into the equation when setting rent prices, particularly if utilities are included.