Hard money loans can be a great option for real estate investors who are looking to fix and flip houses or purchase a rental property, or developers who are building a house from the ground up. We take a look at the pros and cons of hard money loans, so that you can weigh up whether these are the right option for you.
You may have heard of hard money lending before, but do you know how it works? This unconventional financing option can be a good solution for real estate investors who can't or don't want to go down the traditional lending route. If you're questioning whether hard money loans could be the right fit for your real estate investing strategy, let's take a look at the benefits and disadvantages of these loans, so that you can make an informed decision.
What is a hard money loan?
Hard money loans are short-term, asset-based loans in which the property acts as collateral for the funds that are borrowed. The biggest difference between hard money loans and traditional loans is that the property itself secures the loan and not the borrower's credit. These collateralized loans are granted by hard money lenders instead of traditional lenders, and these can be individuals or private companies.
Hard money lenders typically fund fix and flip investors, landlords, and even commercial project developers. Hard money lenders put together loan funds from private, non-bank sources, and can therefore offer more flexibility on these loans. Hard money loans can be granted according to the lender's chosen criteria and are therefore a quicker solution for investors who need fast funding to take advantage of real estate deals.
How does a hard money loan work?
Hard money loans are approved based on the value of the property that is being purchased.  The process is usually less laborious than it would be with traditional loans, and the lending criteria are less stringent because the property is used as collateral for the loan. Which means that if a borrower cannot make their loan repayments anymore, the property can be used by the lender to recoup their losses.
Hard money lenders take the future value of the property into consideration and to calculate this, the After Repair Value is used. The ARV of a property is calculated by evaluating comparable homes in the same neighborhood and factoring in current market conditions that could affect the home value. The ARV formula is also useful for real estate investors who can use this to figure out whether a real estate investment is worthwhile.
New Silver has a free ARV calculator that factors in all the comparable properties in the investor's selected neighborhoods and quickly makes the calculation to save time.
Hard money loan advantages
Hard money loans can be approved in just minutes and close in a matter of days. New Silver offers some of the fastest closing times around, with online approval in under 10 minutes, and closing in as little as 5 days. The overall process is smoother and easier than many traditional loans.
Hard money lenders can make quicker decisions on which applications to approve based on the fact that there is less to evaluate, and the key decision is made based on the property deal itself. The approval process is based solely on the lender's discretion, and there are fewer financial statement reviews and income verification processes that need to be done. Unlike traditional loans which take a lot longer to close.
With the quick closing time comes fast proof of funds letters, which is a great help for investors who want to take advantage of a good investment deal with stiff competition and don't have any time to spare.
Due to the fact that hard money loans aren't bound by the same lending criteria as traditional loans, this allows them the freedom to structure the loans however they choose. Which means that borrowers can get loans with different loan terms and interest rates, depending on the project.
These loans are taken on a case-by-case basis, which means that each real estate investor who applies for a loan will be able to make their case based on their specific project. This means that the loan terms can be adapted to each investor, based on their particular needs, provided that it works with the lender.
3. Easy loan applications
The loan applications for heard money loans are quicker and easier than traditional loan applications because there's less paperwork. Hard money lenders have less stringent lending criteria and applications can often be done online in a much shorter time frame. These loans are based on using the property as collateral, so the main concern for hard money lenders is the property value and the ARV.  
4. Property used as collateral
With a property being used as collateral for the loan, a borrower's personal credit score and financials are of less importance. Which is good news for borrowers who don't qualify for traditional loans or are struggling to find a loan that they can get approved for in a short space of time.
This means that the better the deal, the more likely borrowers are to find a hard money lender who will lend to them. The beauty of this is that if a borrower has found a good investment deal, it can get approved quickly and they're less likely to lose out on it.
Hard money loans aren't tied to one specific type of investment, and they can be used for a variety of purposes from fix and flip projects to construction and more. For example, New Silver offers hard money loans for fix and flip properties, rental properties and ground up construction projects.
For investors who are just starting out, a hard money loan can be a great choice for any project as they provide the option to fund a project with very little personal investment needed. The interest rate will be higher, but it's a good way to get a foot on the real estate ladder without needing a strong credit record and a lot of capital upfront.
Hard money lenders, unlike traditional lenders, can assist real estate investors with their projects. Typically, they work with many real estate investors and therefore may have good contacts for projects, such as reliable general contractors or property appraisal companies. This can be invaluable for investors who are new to the game, or simply looking to assemble a good team for their projects.
Hard money lenders sometimes lend to investors who have no prior experience, and assist them along their journey, to help them succeed. This is certainly not something usually offered by traditional lenders and can be a strong drawcard for hard money loans for new real estate investors.
Hard money loan disadvantages
1. High interest rates than traditional loans
Due to the fact that hard money loans are riskier for lenders, they typically charge higher interest rates than conventional loans, to mitigate the loss they could incur. Also, the loans are short-term, which means that the lender only has the opportunity to charge interest for a shorter period, which means that the interest will be higher. It's quite common for hard money loan interest rates to be anywhere between 5% and 20%, depending on the lender.
These loans are not usually more than about 24 months, and while borrowers may not need to pay off the principal amount within that period and only the interest instead, a balloon payment will then be required at the end of the loan period. So, these aren't a good option for an investor who is looking for a longer-term loan with lower interest rates. Instead, these loans work well for fix and flip real estate projects where the sale of the renovated property can pay back the loan in full and leave a profit for the investor.
Hard money lenders need to charge origination fees which cover the processing of the loan. This, along with the closing costs and other fees, may be higher than traditional loans as hard money lenders need to make up for the risks that they are taking with these types of loans. Sometimes the origination fees can be multiple times the fees a traditional lender would charge.
Some hard money lenders require a larger down payment than a traditional loan. Down payments for hard money loans can range between 25% and 30%, which is a large sum for investors who cannot fork out too much of their own money, or new investors. A large down payment may not be possible for some investors, and those are just starting out are even less likely to be able to pay this, which could mean finding another avenue to get a loan or taking out another loan for the down payment, which gets complicated.
5. A proven track record is often preferred
Some hard money lenders will require a proven track record from the real estate investor who is applying for the loan. Due to the risk that the lender is undertaking, a successful real estate investing history can be a differentiator because the lender will be more assured that the project is in experienced hands. This can be a stumbling block for new investors, who will need a loan to get started, but won't have a proven track record just yet.
How to get a hard money loan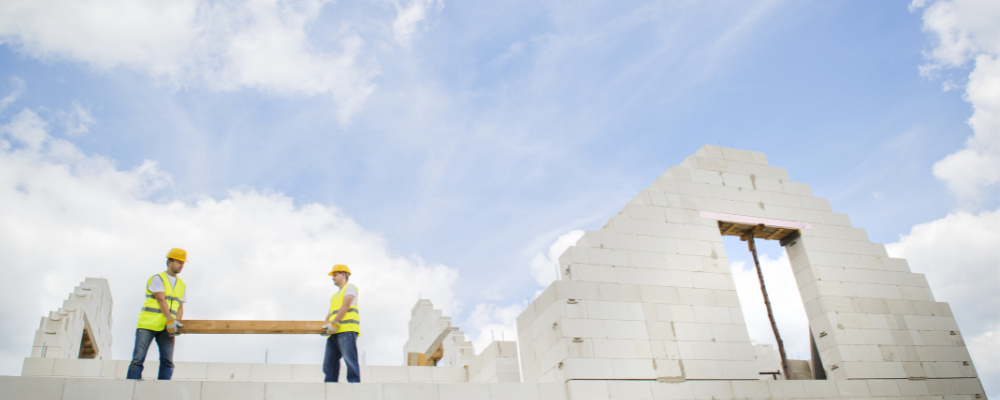 Find a lender: A quick online search will help you find hard money lenders easily. Lenders like New Silver can be found online and have their entire lending process done online. You can also find a hard money lender through a real estate agent or real estate investor group in your area.
Discuss your needs: Once you've found a hard money lender that you'd like to go ahead with, it's a good idea to meet with them and discuss your plan and your needs. They will give you a better idea of what they will need from you for the application, and you can bear this in mind as you go forward with your property search.
Search for a property: Next you'll find a real estate investment deal that suits you. Whether that's on a real estate website, or via a tool like FlipScout that New Silver provides, where you can find good real estate deals all over the country.
Apply for the loan: Once you've found a real estate deal, it's time to apply for the loan. The lender will more than likely require detailed information about the property, in order to determine the potential success of the deal. They will often also require the ARV, potential rehab costs, property address, your personal information and the type of loan you'll need. It's vital to prove, as best you can, that it's going to be a worthwhile risk for the lender to take, so that you secure the loan.
Repayment strategy: Once you've been approved for the loan, make sure to map out a strategy for repaying the loan, so that you can reach your deadlines when you need to and that you don't fall behind on repayments at any time.
When to avoid a hard money loan
There are a few instances where hard money loans may not be the best option:
If you are unsure whether you can pay off the loan in the time period that is given and would prefer a loan with longer repayment terms.
If you're uncomfortable with having the property used as collateral.
If you have a good credit score and would prefer a loan with lower interest rates, which means that a traditional loan could work better.
Before you decide whether a hard money loan is the right choice for you, make sure to weigh up all the pros and cons mentioned above. Compare these to your real estate investing goals and strategy, to see if hard money loans are the right fit. If you've decided that hard money loans are right for you, make sure that you're prepared for whatever your lender will require of you, before you submit your application, to give yourself the best chance at getting approved for a loan.