Intro To Longhorn III Investments
Longhorn III Investments is a direct private lender providing acquisition and renovation capital for investors who are purchasing fix and flip properties, as well as rental properties, for both residential and commercial assets.
The lender was founded in 2008 and has since funded 6,280 loans. Longhorn offers borrowers a fast closing time of 3 to 5 business days, and they operate in the major metropolitan areas in Texas, Missouri, Indiana, Tennessee, Alabama, North Carolina, and Georgia.
What Type of Loans Does Longhorn III Investments Offer?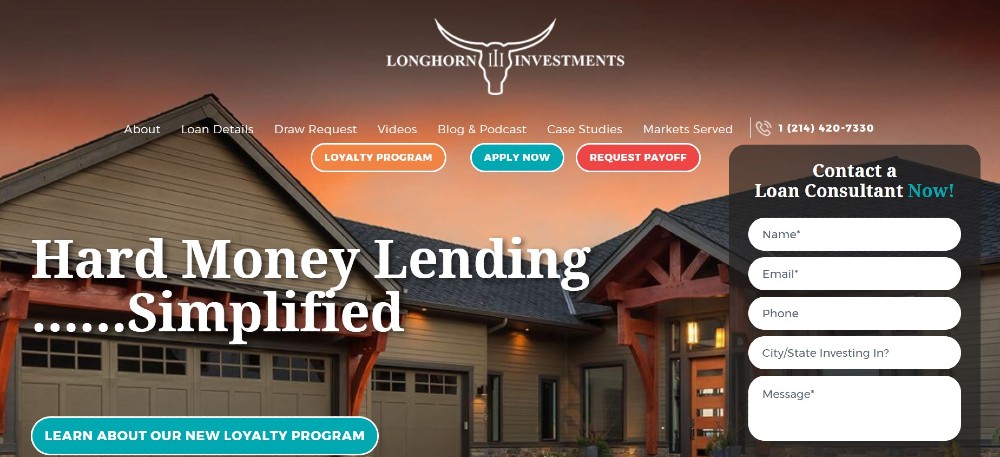 Longhorn III Investments offer Residential Hard Money Loans which are based on the After-Repair Value (ARV) of the investment property and provide funding for the purchase of the property, as well as the rehab project. The focus is on single-family homes and multi-family homes of 2 to 4 units. No manufactured homes or condominiums are considered for these loans.
For rental properties, Longhorn III Investments offer up to 75% of the ARV, and for fix and flip properties they offer up to 70% of the ARV. Both options cannot exceed 100% of the cost. Loans are 6 months, with the option to extend by a further 3 months, however extension fees may apply for this.
The interest rates on these loans start at 9.99% at the time of writing, and interest-only payments are offered for a period of time. There are various fees on the loans such as appraisal fee, loan admin fee, credit report fee and more. All their junk fees can add up to well over $1,000, so it's important to be aware of these.
It's important to note that an insurance policy is required on all loans, and this will need to be active for the duration of the loan. Along with this, the direct private lender will require the mortgagee's title policy.
To qualify for a hard money loan for residential and commercial assets with Longhorn III Investments, a borrower will need a credit score of at least 650, a minimum of $15,000 in a Checking, Savings, IRA or 401(k) account and no recent bankruptcy or foreclosures. The loans are offered for first liens only, and investment property appraisals need to be ordered through Longhorn to be performed by a professional third-party appraiser.
How Does The Draw Process Work?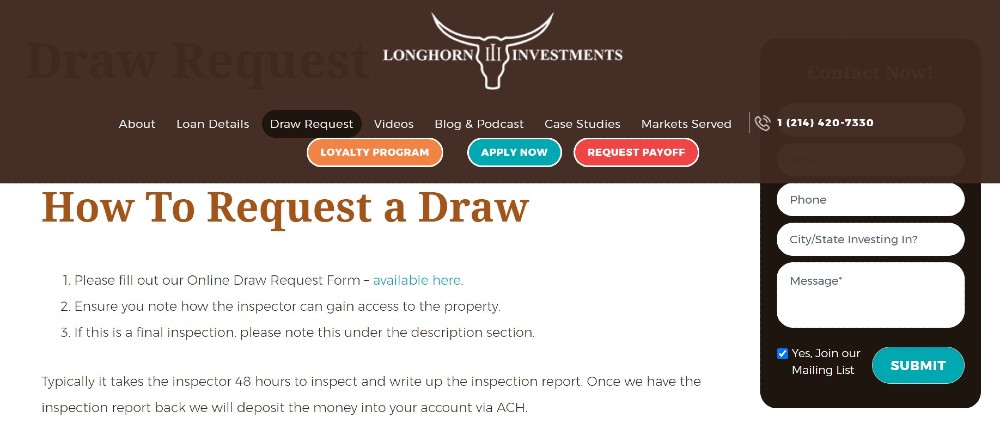 Longhorn III Investments offers borrowers the chance to draw from their loans as they need, to get access to renovation capital when they need it. Here's how the process works:
Rehab work can begin once the investment property has been funded and the deal is closed. Borrowers need to pay contractors upfront however, and they can then request the draw from the lender. When a borrower wants to draw money, they can fill out an online draw request form on the Longhorn III Investments website. It's a good idea to note in this request exactly how an inspector can gain access to the property.
The inspector will do an inspection of the investment property, both interior and exterior, and write up a report which takes about 48 hours. This is to verify the items that have been requested on the draw form that was submitted.
Once Longhorn III Investments has this report, they can compare the report with the draw request. If this is accepted, Longhorn III Investments will release the funds electronically, and they will reflect in the borrowers account in about 3-4 business days.
Best Features of Longhorn III Investments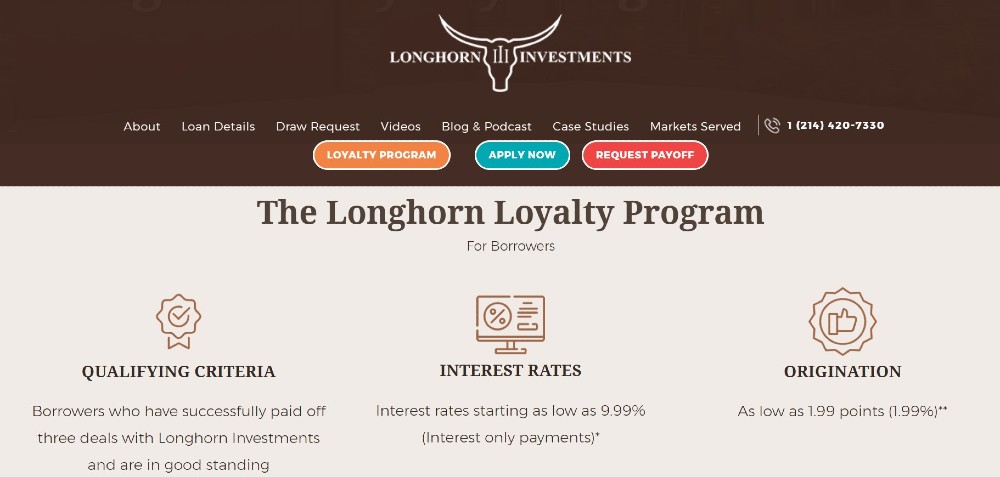 Longhorn III Investments offers a loyalty program where borrowers who have successfully paid off 3 deals with the direct private lender, can get lower interest rates and lower points when it comes to origination. Interest rates for these lenders start at 9.99% and points start at 1.99.
While traditional mortgage loans can take up to 45 days to provide funds, Longhorn III Investments claim to provide funding in 3 to 5 business days. For real estate investors, the faster they can get access to funding, the better. So, this is a great benefit when it comes to securing deals and beating the competition.
This hard money lender states that their process is transparent, and borrowers will know exactly what is going on each step of the way. They aim to earn borrower's trust by providing a straightforward and easy to navigate process.
Longhorn III Investments offers loans that cover both the property purchase and the rehab project, which is useful for real estate investors. Often, investors can only get access to funding for the property purchase, or the rehab, so Longhorn III Investments makes the process easier by offering funding for both, in one place.
Worst Features of Longhorn III Investments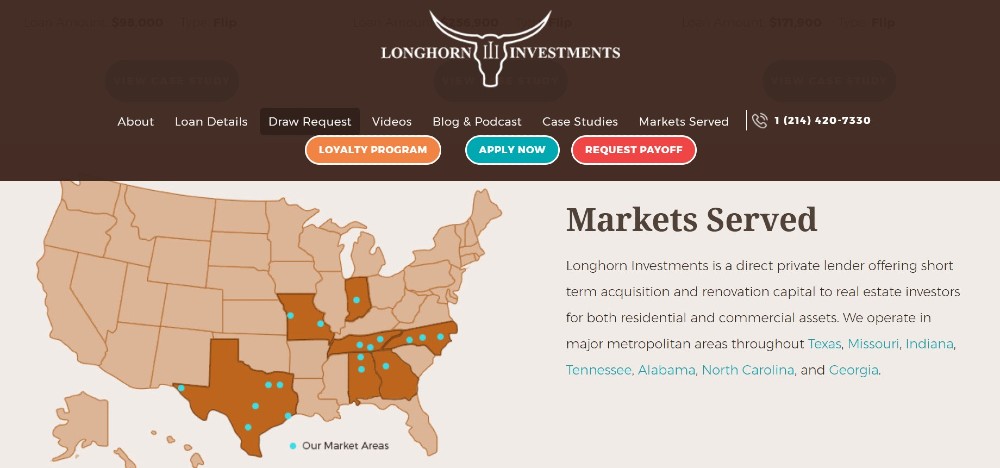 For real estate investors who may be wanting to pay off their loans over a longer period of time, Longhorn III Investments isn't the right lender. They only offer 6-month loans, with the option to extend by 3 months (which comes at a cost). For those buying long-term rental properties, this may not be the best solution.
Longhorn III Investments has high interest rates on their loans, which start at 9.99% and increase from there. These rates are higher than traditional loans and may be problematic for some investors as they make the overall loan more expensive.
Limited number of locations
Longhorn III Investments does not operate countrywide, they only offer loans in certain parts of Texas, Missouri, Indiana, Tennessee, Alabama, North Carolina, and Georgia. This excludes many borrowers in other parts of the country.
Longhorn III Investments Alternatives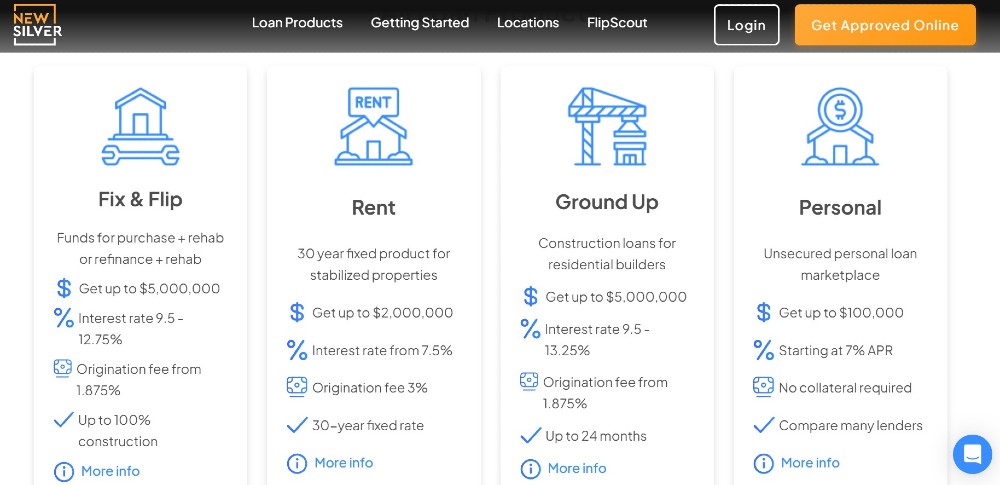 New Silver are a hard money lender with a specific focus on real estate investors. New Silver offer fix and flip loans, rental loans and ground up construction loans. They also have a marketplace for personal loans. The lender pride themselves on being able to offer hard money loan closing in as little as 5 business days and loan approval in just 5 minutes.
New Silver operates entirely online and provides instant online term-sheets and proof of funds. There are loan consultants to help, every step of the way. A minimum credit score of 650 is generally needed, depending on the loan type. Some loans don't require any previous experience, and investors can qualify based on the property deal itself, along with the less stringent lending criteria. New Silver offers short term loans for fix and flip projects and long-term loans for rental properties.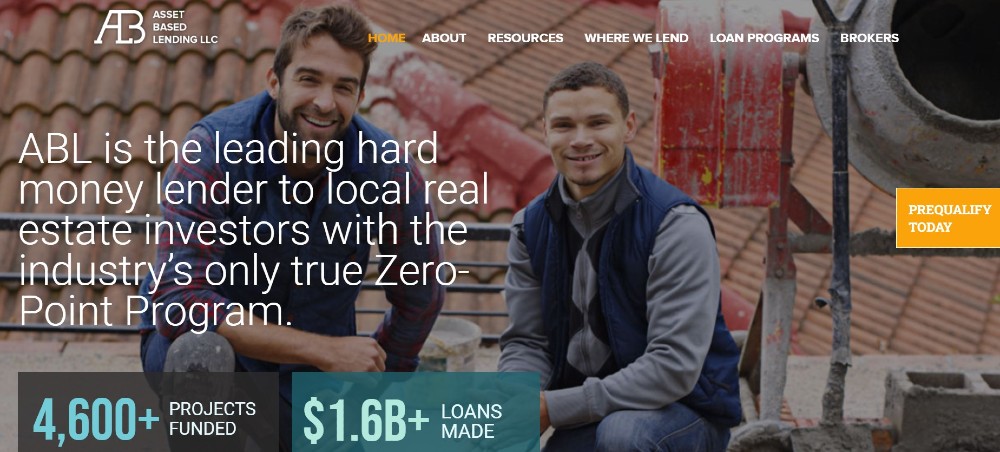 Asset based lending LLC is a hard money lender to local real estate investors for fix and flip projects, new construction, cash out refinance projects for non-owner occupied properties and rental properties. ABL lend in 24 states across the country and offer loan pre-approval in 24 hours and closing in as little as 3 days.
ABL rates range between 6.5% and 12.5%, and loan amounts begin at $75,000 and go up to $5million, depending on the loan type. All loans have a 12-month loan term, except the rental property loans which have a 30-year amortized loan term.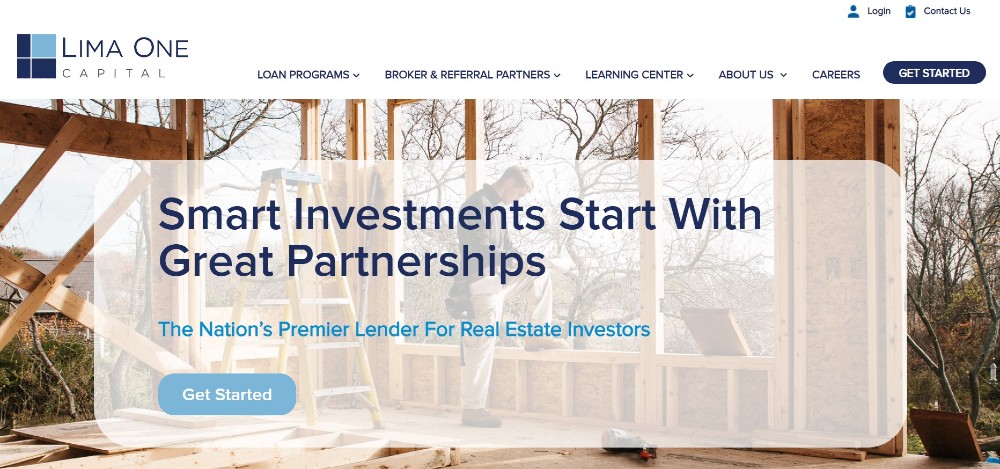 Lima One is a private lender for real estate investors, providing fix and flip loans, new construction loans, rental loans and multi-family financing. The lender offers in-house underwriting and construction management. Lima One provides loans in about 40 states across the US.
Lima One's rates range between 8.99% and 10%, and their loan terms are flexible. There is a maximum LTV of 70% and loan terms range from 13 months to 2 years. While various loan requests are considered, the lender focuses primarily on single family residences and multi-family residences. Loan amounts begin around $250,000 and go up to about $5million.