Entering the real estate market can be difficult for those who don't have huge amounts of capital upfront. This is why creative financing strategies have gained momentum in recent years, offering a viable way for people to fulfill the dream of owning real estate. From personal loans to leasing to buy, creative financing has opened the doors for many aspiring property investors across the US.
Real estate can be a very attractive market for investors, particularly those who are looking to begin investing full-time. Why? Well, real estate is one of the easiest markets to get into because it's not as complicated as some of the other investment avenues, and real estate is an asset that appreciates in value over time. There are a variety of strategies that you can use when investing in real estate, from fixing and flipping properties to buying properties and renting them out. The first step however is finding the funds.
When it comes to purchasing property, real estate investors often use one of two methods to finance this – paying for the property with cash or getting financing from a traditional mortgage loan. However, these aren't the only options, and investors who are interested in a different way to get funds can look at a variety of strategies called creative financing. Here's our Beginner's Guide to Creative Financing Real Estate for all the new investors looking for a way to invest that doesn't involve the hassle of a mortgage.
What is creative financing in real estate?
Basically, creative financing in real estate is finding funds for buying property or land outside of the traditional methods, ie: a bank loan or mortgage. The goal is to use unique strategies to put a loan together that is suited to the investor's particular situation, and to use as little of the investor's own capital as possible.
Creative financing allows investors to purchase property or land that they wouldn't otherwise have been able to. Many successful real estate investors use a combination of traditional loans and creative financing to allow them the chance to purchase the real estate they're looking for.
Creative financing options and strategies
There are a variety of creative financing techniques that real estate investors can use to purchase investment property. We'll take a look at 5 creative financing strategies used by investors.
Self-directed IRA
Anyone who has a retirement savings can consider using this creative financing option. While most people use their IRA funds to invest in stocks and bonds, real estate is also an option. You can choose to use your own IRA funds to purchase property, or someone else's, however it must flow back through the IRA. There are custodians who hold these assets and will process the transactions, to keep a record for the IRS.
Pros
You can get more control over your funds than many other retirement options. You can build up your retirement savings with each property and reap the benefits of real estate investing and property value appreciation. There are also tax benefits from doing this.
Cons
You'll need to be very careful when analyzing deals, so that you don't make any bad calls. You'll need to have an IRA to be able to do this, otherwise you'll need to set one up first. An IRA comes with fees, so you'll need to make sure that you can cover these with your cash flow.
Seller financing
Seller financing (also called owner financing) is a great strategy to make sure that you stay away from using your own funds as much as possible, and instead use someone else's. Seller financing is essentially the seller holding onto the note of purchase, and the buyer (you) paying them a monthly instalment until the note has been paid off. In other words, the seller acts like the bank in this transaction and is effectively the lender. Mostly this is a short-term solution with the expectation that the buyer will have the remaining funds within a few years.
Pros
It's a useful strategy for real estate investors who come across a good opportunity and will need to refinance either way. One of the main advantages is that the terms of the note can be negotiated to whatever suits both the buyer and seller best.
Cons
The seller will need to have paid off their mortgage, to be able to enter an agreement like this. Motivated sellers who need to get their properties sold quickly will not be open to this, so it may be harder to find a good deal this way. Seller financing is not easy to find, and it takes a certain type of seller to make this work.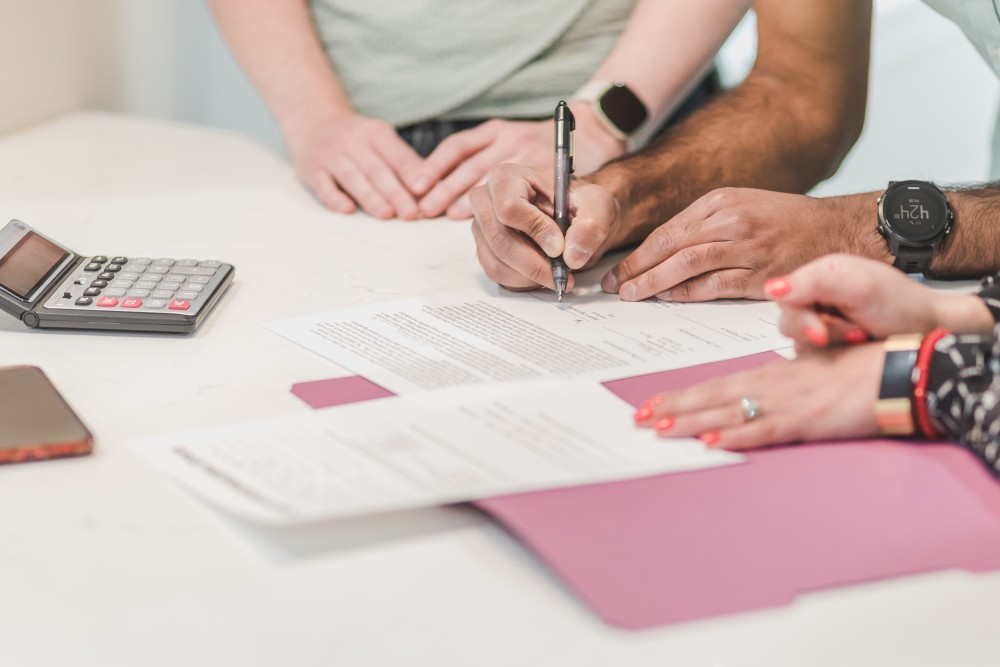 Hard money loans are short-term loans provided by a lender that is not a traditional financial institution like a bank. These are private individuals or companies that lend money to investors and are usually asset-based. These are particularly popular amongst fix and flip investors who are looking for funds quickly, to take advantage of good deals.
Pros
These loans are approved quickly and funds are distributed within days sometimes. Hard money lenders often have less stringent lending criteria than banks and would focus on the deal itself being profitable, instead of the borrower's criteria. Hard money lenders understand real estate investing better than traditional lenders so they're more willing to negotiate if you bring a good deal to the table.  
Cons
The interest rates of a private money lender are usually higher than regular interest rates, and this can make the entire real estate deal more costly. When working with private money lenders, the loan terms are usually shorter than a traditional loan, so you'll need to have a plan in place to pay back the funds quicker. With that being said, some hard money lenders do offer 30-year investment property loans.
Cash-out refinance
To implement a successful cash out refinance strategy, you'd use the equity in your home to find funds for your real estate investment. In other words, you'd borrow enough money to pay off your mortgage and then you'd be left with the difference. Whatever equity you have built up over time can then be used for your next investment. This can be an effective strategy for those who know what they're doing.
Pros
With a cash out refinance, the interest rates tend to be better than a traditional home equity loan and the interest is tax-deductible. Cash-out refinancing is often cheaper than getting a loan any other way because mortgage refinance rates are lower.
Cons
With a cash out refinance, you run the risk of your mortgage term getting reset back to the beginning if you cannot make your monthly payments. You cannot get access to 100% of your equity, most lenders will give you around 20% on a refinance. Refinancing comes with closing costs which you'll be responsible for. Also, the cash will take a few days to hit your bank account, this won't be an immediate solution.
Crowdfunding
Peer-to-peer lending and crowdfunding have grown in popularity in a big way over the last few years. You can get the funds from you need from crowdfunding, which is a large group of people online who have pooled their funds to provide a financial solution for purchasing real estate.
Pros
Crowdfunding opens the door to investors who wouldn't have been able to get funds otherwise, by allowing the public to help them out. You can easily do it online via a crowdfunding website like Hatch My House, which is a real estate specific platform.
Cons
If you're wanting to cash in on a time-sensitive deal then this may not be the best solution for you, because the process can take time to generate the funds. You also may not get the full amount of funding that you need to make your property purchase.
Best books on creative real estate financing
Financing is a key aspect to being successful with real estate investing. If you'd like to read up about the ins and outs of cash flow, calculations around real estate investing and get more detail on getting creative with your real estate financing, here are some of the most popular books.
How to make a down payment with creative financing
If you're not in a position to make a down payment you can consider using a lease option. This means that you can work with a landlord to buy a property once the lease is up. Every month, your rental amount will build equity and this allows the landlord to generate interest on the income.
Another way that you can make a down payment by using creative financing is to take out a personal loan. The main advantage of using a personal loan is that you don't have to use your house as collateral, like some of the other creative financing strategies.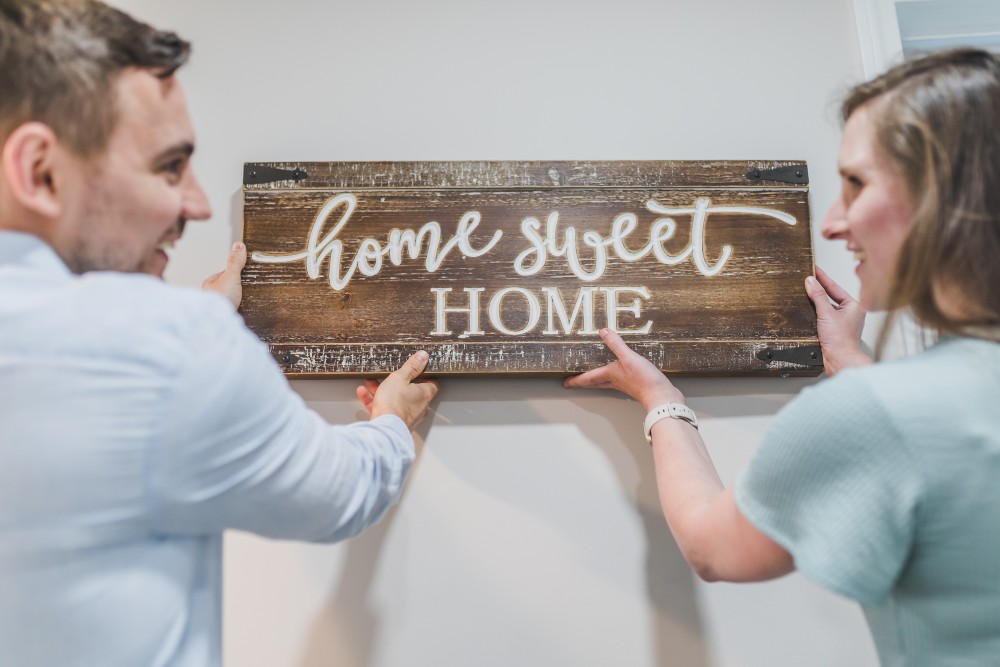 What is a creative mortgage?
There are a few creative mortgage options that have been devised for those who are struggling to enter the real estate market. These are innovative and unique, and they offer borrowers different ways to lend money which accommodate people who otherwise wouldn't be able to get or pay off a mortgage.
Interest only: This type of mortgage allows borrowers to pay only the interest on their loan for the first 5-7 years. However, after that, borrowers will need to catch up on the payments that they haven't been making and this will make monthly repayments higher. This type of mortgage is aimed at people who have unpredictable incomes and those who are saving for college or retirement funds.
No down payment: If you simply can't make a down payment of 20%, this type of mortgage is a financial solution. This type of mortgage allows you to skip the down payment, however you'll pay higher interest rates and mortgage insurance will be a requirement.
Hybrid ARM (Adjustable-Rate Mortgage): This mortgage allows for a combination of a fixed rate period in the beginning which can last for 3,5,7 or 10 years. Thereafter this becomes a one-year ARM. It's ideal for people who aren't planning on being in a property for a very long time.
Option ARM: For the first 5 years of the mortgage you have the option to pay interest only, or smaller monthly payments based on a low interest rate. However, this super low interest rate may only last 1 month so it's important to be clear on this ahead of time. It's a good option for investors who are looking to pay as little as possible before they sell the house again.
Creative financing can be a great solution for home buyers or real estate investors who need funds for their unique purposes. These are financing solutions that focus on finding a way to accommodate each borrower's unique needs. However, it's important for borrowers to consider the drawbacks of creative financing options before they commit to anything. When funding an investment property, you need know how the loan may change over time, especially if the monthly payments may increase.