Ever driven past a property and wondered if it was for sale? How would you even contact the owners if you were interested in their home? 
Investors often wonder how to determine who a property owner is when they are looking for good real estate deals. Since the real estate market is highly competitive, finding off-the-market deals can be incredibly valuable, and the process of finding them starts with looking at random homes in good neighborhoods. 
The current trend in the real estate market has been one of high demand and low supply. Investors do not have to restrict their searches to online listings or 'for sale' signs alone, with thousands of properties being sold every year without formally being listed for sale. Without public knowledge of the house being on the market, these properties represent an opportunity to make offers as the only interested buyer.
If you've ever wondered how to find the owners of a property, keep reading for our full guide. There are several ways to find the owners of a property if you're looking to buy it:
When looking for properties to purchase, some investors start their off-the-market search by driving through neighborhoods with strong housing performance and list all the properties they are interested in. From there, it's a process of contacting the homeowners, finding out if they would be willing to sell the property and what price they would let it go for. 
Finding property owners may not be a straightforward or quick process, but the payoff can be big. If the homeowner is willing to part with their home, the investor can make an exclusive offer and close the deal with fewer competing offers. This strategy allows the buyer to do more due diligence about the property before ever making an offer without costing them the deal. With no added time pressure, the investor also stands a better chance when negotiating. Both parties come to the negotiation with more relaxed conditions, which can work in your favor if you are looking to acquire a home for a lower price. 
It's important to consider how you will contact the property owner once you have gotten their details. Your contact method is especially important due to the fact that social distancing needs to be maintained. There is plenty of property information publicly available to those willing to look for it, and multiple strategies that you can use to access it.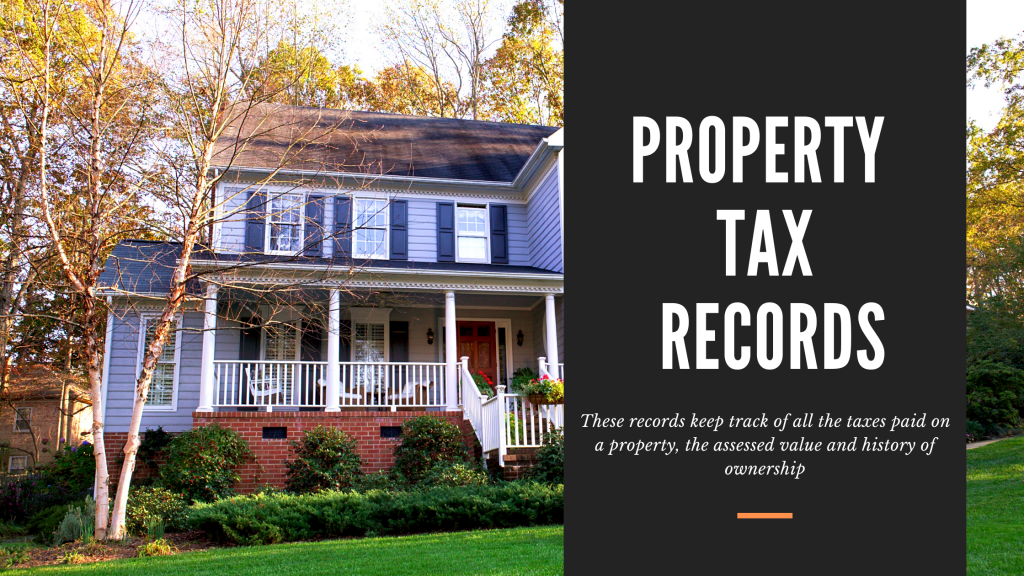 The first approach you can take to find the homeowners of the majority of homes is to look at local property tax records. These records keep track of all the taxes paid on a property over the years and ensure that the amount paid is in line with the home's assessed value. Navigating through tax records may be a daunting task, but if you know the steps to take it will be easier than you expect.
Property tax records hold a number of useful pieces of data for real estate investors. Whenever there is a change in homeownership, it is updated in these records. Some of the changes included for example can be transfers of ownership, tax liens, additions to the property, and more. They'll contain the details of previous and current owners, and sometimes more extensive searches can bring up details like land restrictions, details about original construction, and old property photos. 
These details can be particularly essential if you plan to try and purchase it using financing from a lender. For example, the tax records will bring up any liens that are on a property. If there are outstanding liens on the home you are intending to buy, you may find it more difficult to secure a loan. You don't want to assume any debt walking into the transaction. 
The majority of counties have tax assessment websites that enable you to look for property information online using the address. If the property is older, you may not be able to find all the information you need through the web portal. Instead, you'll likely have to visit a tax assessor in person and dig through paper records if there's no website for that county. 
Using tax records also has another benefit for the investor; because there is a history of tax assessments on file, you can check the property value and sales prices over time and determine how much it has appreciated. This method also highlights property taxes and gives the investor an idea of how much they will be liable for if they were to buy a home.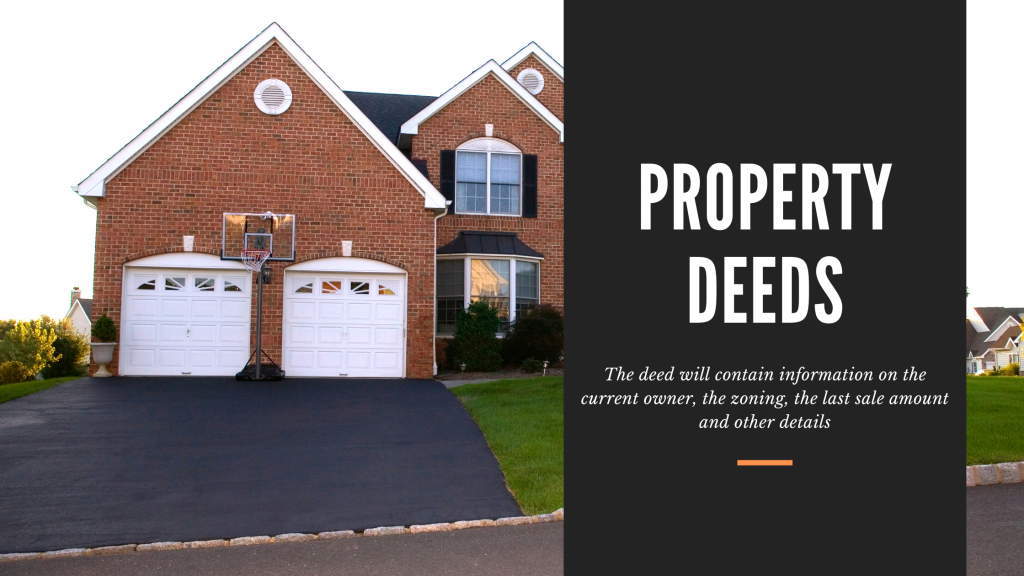 Another method of finding property owners is to do a property deed search through the Registry of Deeds. This process works similarly to using tax records and will require you to know the street address.  Again, this can be done online in certain counties – you'll get access to a list and choose the most recent deed available. The deed will contain information on the current owner of the property and give you a starting point in terms of contact details for property owners.
When you're using property deeds to track down owners, there are a few important things you'll need to pay careful attention to. To start, you'll want to beware of any outstanding encumbrances on the property or any easements. An easement refers to the right to use someone else's land. For example,  if the house is on a public road, the part of the property that is for public use will fall under an easement. 
You'll also want to be on the lookout for any liens. The liens are any claims that are currently against the property, usually due to external financing reasons. 
The property deed will have a variety of information useful to you as an investor. Similar to tax records, property deeds will have the details of prior and current owners of a home. What it does differently is to include details like the lot area, zoning information, the last sale amount, assessed land value, and much more. It may even include more information about the home like how many bedrooms and bathrooms there are, and the general square footage. 
Looking through property deeds may also require you to visit the county recorder's office should there be no digital option. It also helps to go in knowing what information you want to gather, especially when visiting the county clerk's office in person. 
Note that accessing these records and deeds may cost a nominal fee, with an extra charge for processing and printing.
Property-Finding Strategies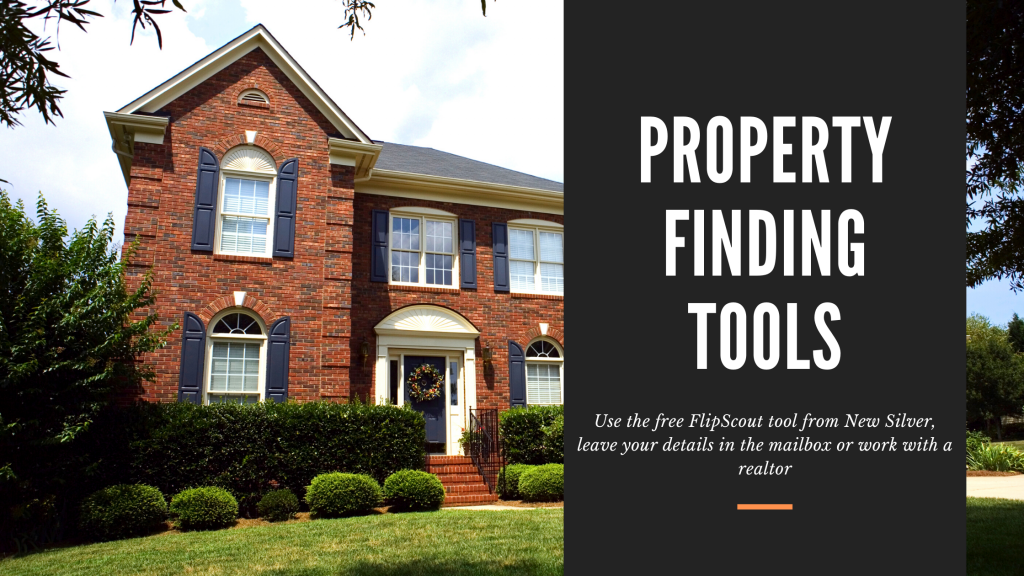 If the two strategies above haven't paid off for you, there are a couple of other approaches that you can take to track down the property owners. 
Finding a homeowner can be slow and tedious, but there are tools available that can speed up the process and give you leads on properties in all locations. Investors can use the free FlipScout tool from New Silver to find properties with high ROI potential across most of the US. With FlipScout, you can search any zip code or city, get leads on houses, and get details to follow up on. 
There are other online methods of getting more information about a property without checking deeds or tax records. Some cities may have property maps with historical details available, and investors can also make use of Google Street View to get addresses to search for in the first place.
Other more traditional strategies can be to approach neighbors, taking the necessary precautions to maintain social distancing. If you're planning to talk to neighbors about a property on their street, just beware of being intrusive and asking inappropriate questions. Not everyone will be willing to share the names and contact details with someone they aren't familiar with. A better strategy would be to introduce yourself and your intentions and to leave them with your business card or contact information. This will make your questions seem more professional. 
You can also try to leave a note in the property's mailbox as a way to introduce yourself. You can describe your intentions in a brief message, leave them your contact information or a business card. Then, it's just a matter of waiting it out. The chances are good that you'll put out feelers in this way for multiple properties, only to get back one or two responses, but don't give up hope! One 'yes' will make all the effort you spend worth it.
Some investors decide to contact real estate agents in the area to get more information about the property they are interested in. Real estate agents can access multiple listing services (MLS) to get more data on properties for sale or can get information for you through their professional network. When looking for a real estate agent to contact, it's a good idea to look for other 'for sale' signs in the street and to contact that agent specifically. They are likely to have more information about properties in that neighborhood for you. 
When you're looking for off-the-market deals, knowing how to find and contact property owners is parr for the course if you're wanting to find great properties with less competition. Working mainly with these types of properties is a great way to grow your real estate portfolio, ensure you are the only buyer in the equation, and gives you leverage when making an offer. This can be particularly valuable if you're looking for property in highly competitive market conditions where the supply of new housing is low. 
Thousands of houses are sold without formally being listed for sale every year, and for the investor willing to put in the legwork and find them there can be a lot of benefits. If you're planning to try some of the strategies outlined in this article, don't be afraid to make use of online tools like FlipScout that can put you in touch with both property investment options and their owners.
If all your attempts to locate and contact the property owners fail or you aren't able to put the time into it, you should consider contracting a professional to perform a more comprehensive search for you.