Part of being a successful real estate investor is doing your due diligence. Whether you're looking to purchase a rental property or you're purchasing a home to live in – it's crucial to know what you're getting yourself into before you make a purchase. Here is a look at how to find the history of a property online, so you can make an informed decision before purchasing.
How to Find the History of a Property Online
There are several methods to uncovering the history of a property online. If you are looking for a particular piece of information – like when the property was built or past residents of the home – you may only use one or two of these methods. But if you want a more detailed report, you should utilize several and compile as much information as you can.
Property Listings: The first place to begin when researching the history of a property is the listings from when the home was sold in the past. You can find these listings by simply doing a Google search of the address and checking sites like Zillow and Realtor.com . These resources may not give you a detailed history, but they likely have valuable information like when the home was built and when it was sold in the recent past.
Public Records: Public records will also reveal all kinds of interesting information about a property. These days, you don't even have to go down to the county courthouse to view the these property records – you can do it all from a computer. A property record will reveal information like the sales and property tax records, the chain of ownership, and any adjustments to the square footage. You may just need to spend some time searching for the correct public records online portal for your area.
National Archives and National Register of Historic Places: The National Archives features tons of historical documents and land records that may reveal fascinating things about the history of a property. Likewise, the National Register of Historic Places will let you know whether or not the property is a historic home. These resources may not feature information on every property, but it's worth doing a search of the national archives to see if you can find anything significant.
Census Bureau: Census records can be useful for uncovering information on past residents. From these records, you can often learn who previously lived in the home, how old they were, what relationships they had with the other tenants, and where they were born.
Died in House: There is a website called DiedinHouse.com that will let you know if any of the former tenants passed away inside the home. Although it may be a bit uncomfortable to think about, this can be useful information. You may be surprised to learn that a tragic event like a murder or suicide is not considered material information when it comes to selling a home – meaning that a real estate agent is not obligated by law to disclose this information before a sale because it doesn't impact the value of the home beyond a psychological factor. So, this can be a useful resource to find out if there are uncomfortable details about a property you're not aware of.
How to Find Out When Your House Was Built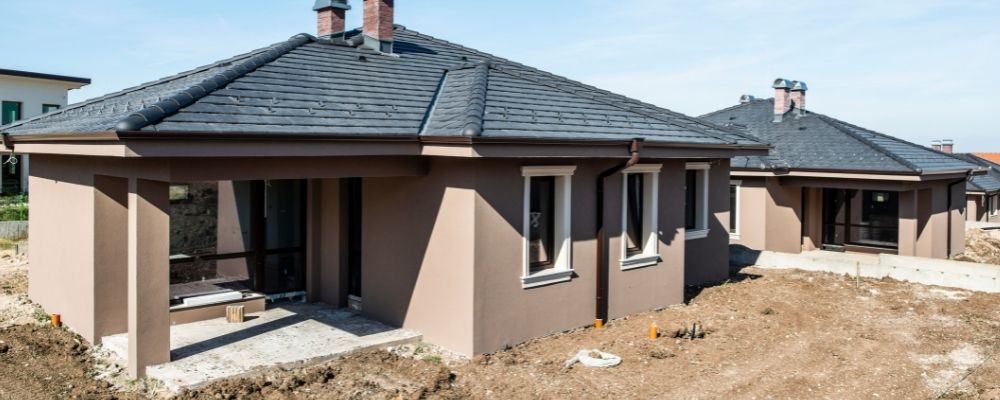 There are several ways that you can find out when a house was built. Doing a quick google search of the property and checking sites like Zillow or Realtor.com can often reveal the year a home was built, but these resources aren't always 100% accurate. Public records will give a more trustworthy assessment of when the property was constructed and when its ownership was transferred over the years. Your county recorder's office or website will have this information available.
Another way to get a general idea of a home's age is to analyze its features and architectural style. Then do some research online to find out when those designs were popular. This won't give you an exact date, but it may give you a general idea, which you can cross-reference against what is in the public record.
How to Find Historical Property Values by Address
If you're looking to find historical property values by address, you should contact the county assessor's office and search the records. Most counties allow you to search available records online through their website. This will tell you how much the property was valued by an official assessor for tax purposes. You can also cross-reference this information with listings on Zillow and other real estate websites to reveal any variations between assessed value and market value.
In addition, you can also try using an ARV Calculator , which may be able to provide the value of a house based on the address.
Free Ways to Find the History of a House Online
There are plenty of free resources available for those looking to compile a detailed history of a property. Some of the top free resources for uncovering this history include:
All of these resources are free to use and will help you uncover surprising information about the history of a property. If you want to form a detailed report on the previous property owners, you may have to utilize multiple or even all of them. But these free resources are a good place to start your research into a home's history.
How to Find Property History Using Public Records
Although there are a variety of resources out there you can utilize to source property history, the most accurate and revealing is going to be the public records database. Every time a property is built, bought, or sold, it has to be recorded by the county for tax purposes. These tax records can provide useful information to a potential buyer.
To search your county records database, all you have to do is search county records on Google. If you're trying to research a property in a different location than the one in which you're located, you may also want to include the county name in your search, so you know you're using the right database.
To find property records online, you may have to pay a modest fee and create an account. After doing so, you'll be able to search the county records database. To find the right information, you will need to know the property's address and the name of the current owner, as well as any other available information.
The country records database will reveal crucial information about the history of a property, including:
Tax History: This includes the property's value at the time of each assessment, past taxes paid, any overdue taxes, and any tax liens that are on the property.
Sales History: This includes how many times the ownership of the property has been transferred, who previously owned the home, how much it was purchased for, and whether or not the current owner has an unpaid mortgage bill
Deed History: This will let you know about any liens or encumbrances on the property, as well as information on each previous owner, zoning information, number of bedrooms, square footage, lot information, and the assessed land value.
Keep in mind that these state archives aren't necessarily perfect and there may be typos or alternative spellings of the current homeowner's name. If you're having trouble locating the records, you may try several different variations of the owner's name to locate the correct documents. Also, keep in mind that you can find things like birth certificates, death certificates, and marriage or divorce records in the public records database. This can be useful to identify whether a seller may be motivated to let go of their property quickly.