The exciting world of DeFi has been a game changer for many industries and real estate is one of them. Not only has DeFi made it easier for people to enter the world of real estate investing by making it more affordable, but it is also making the process quicker and more secure. Here's how DeFi is transforming real estate across the globe.
Decentralized Finance (DeFi) is changing the world one step at a time. The first DeFi project, MakerDAO, began in 2015 and it was created on the Ethereum blockchain. Since it began, DeFi has slowly crept into a variety of industries, with real estate being one of the most recent. DeFi enables a world of possibilities that weren't available before, from fractional real estate ownership to loans securitized on the blockchain. Let's take a closer look at how DeFi is transforming real estate investing all over the world.
What is Decentralized Finance?
Decentralized Finance (DeFi) is the overarching term which describes the technologies that fall within the crypto and blockchain space. DeFi relies on blockchain technology and smart contracts to make transactions happen. Smart contracts are automatic contracts that begin once certain actions are completed, to cut transaction times and costs.
These technologies are aimed at providing a finance solution that isn't controlled by a central authority and cuts out the intermediaries. DeFi disrupted the way traditional finance works, and created quite the stir for the world, giving industries a new way of doing things that was no longer controlled by any institutions.
DeFi works by collating the financial information from blockchains and then performing an action on this information based on smart contracts. These smart contracts are triggered by specific economic conditions. The idea is that you can purchase a digital currency via DeFi and have ownership of it. DeFi basically lowers the barriers to entry for many people who don't have access to bank accounts and to investors who are getting into the world of real estate.
DeFi vs Crypto – What's the difference?
While Bitcoin can be thanked for the emergence of the industry itself, this is a cryptocurrency and not quite the same as DeFi. DeFi is built on the crypto movement, which means that certain aspects of crypto allow DeFi to function the way it does, yet there are some significant differences between the two.
Cryptocurrencies are a store of value, similar to a fiat currency, but they are used on the blockchain and are decentralized. However, DeFi covers a range of financial services on the blockchain.
While both require a digital wallet, DeFi is the method in which people can trade cryptocurrencies, lend and borrow.
DeFi projects are built on the blockchain network and people who use it can take loans, earn interest or even use Non-Fungible Tokens (NFTs) as collateral. While cryptocurrency doesn't necessarily offer these features because it's a digital currency.
How does Defi lending work?
Lending and borrowing have become a big part of the DeFi realm by using smart contracts to lock crypto positions in place and then either lending coins out to others or borrowing against the position where the coins were locked. One of the reasons why this has become such a popular part of DeFi is because the yields generated by this are significantly higher than using the traditional financial methods.
Smart contracts are cost effective, and they offer people lower interest rates, while cutting out the middleman. DeFi lending via smart contracts allows people to get almost the entire yield back, by cutting out the middleman and having the money go directly to the lender. It's safe to say, DeFi is transforming the world of lending and real estate.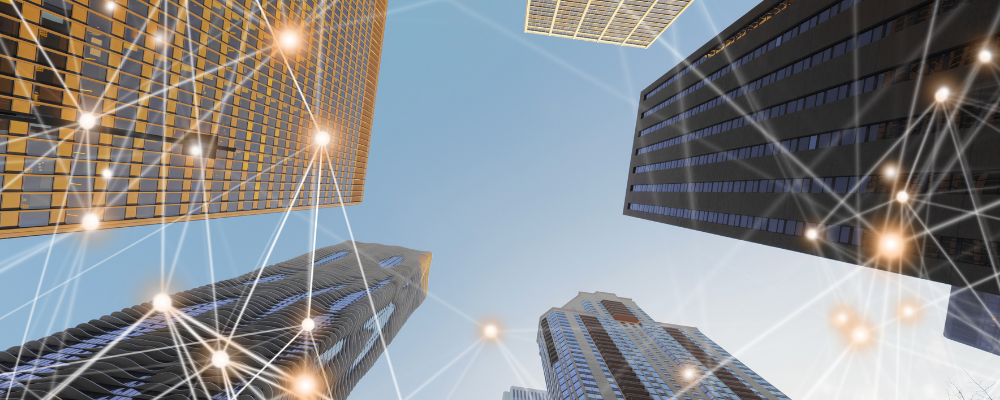 In 2021, billions of dollars of real estate were tokenized on the blockchain, and smart contracts are the vehicle through which this happened. Tokenization can be likened to shares of a company, as tokens represent fractional ownership of an asset, and this includes real estate. Why tokenize real estate?
It allows investors to receive a regular income from their investments. We're talking as often as daily.
Tokens are more versatile than shares because you can use to them prove that you are an owner of the property and even as a security measure to access the property.
Fractional ownership has made it easier to get into real estate investing because investors no longer need to fork out large amounts of money for down payments. It also allows investors the chance to partially own much larger properties with a pool of other investors, which may not have been an option for them otherwise. This is a more passive way to invest, without the headache of having to deal with tenants in a rental property.  
What are real estate smart contracts?
When it comes to real estate, smart contracts are changing the game by connecting buyers and sellers faster than ever.  Smart contracts leverage the security offered by blockchains and provide a different way for buyers and sellers to interact. Smart contracts involve the tokenization of properties on the blockchain, which means that a property can be listed on a digital exchange and buyers can purchase it if they meet the requirements of the smart contract.
This means that a whole new world of opportunities has been opened up for real estate, where buyers can now purchase fragments of a property via a DeFi platform. Sellers simply need to make sure that the smart contract outlines these requirements. Which means that properties can now be sold to multiple buyers, and this makes real estate more liquid that it has ever been.  
Can you use DeFi to buy a house?
Gone are the days of having to go through the lengthy process of getting a mortgage from a bank to buy a house. Through DeFi, you can apply for real estate financing and take out a loan in minutes. This is all thanks to the tokenization of property on the blockchain.
Homeowners can also use their property as collateral for a DeFi loan, which means that they can sell off fractional shares as the value of the property increases, and thereby pay off the mortgage sooner. This is not an option when using traditional finance, and it's just one of the many ways that DeFi can flex its muscles and show that it can be a good alternative to traditional loans and mortgages.
By taking away the large number of intermediaries that were necessary for real estate investing transactions previously, through DeFi these transactions can be done in a matter of minutes and all online. This means that a whole new level of convenience is on offer for investors who can now join the real estate industry without having to leave their desk.
DeFi is cutting out the likes of banks, brokers and lawyers from these transactions, which means that buyers or investors will save on costs and get more bang for their buck. Gone are the days of buyers or investors having to pay for multiple intermediary fees and the time for middlemen is ending.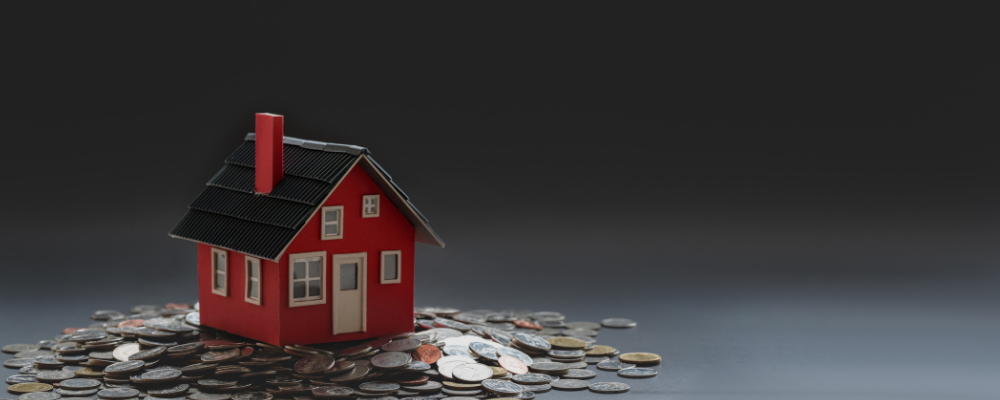 Real estate has always been an illiquid asset, which meant that turning it into cash was a lengthy and potentially expensive process. This is true for various type of real estate investments, including fix and flip properties or rental properties. The time and effort it took to sell real estate, in order to get cash from it has long been a bugbear for some investors.
DeFi is eliminating this entire concept by allowing real estate to be traded as tokens, which means that it can be traded for fiat currencies easily via an exchange. So, real estate can be traded easily and investors can get access to cash from their investment much quicker than before. Essentially, DeFi is turning real estate into a more liquid asset and offering a new solution for investors who value liquidity in their investments.
Now that you know how DeFi is transforming real estate for investors, you can make a more informed decision on how you'd like to get into the world of real estate. The future is bright for real estate, with the likes of DeFi making waves and the industry is becoming more agile and adaptable as the time goes. What's next for real estate? Let's wait and see, but it's sure to be exciting.