Flipping new construction homes can be a lucrative endeavor for real estate investors. Unlike flipping existing homes which often require extensive renovations and repairs, flipping new construction homes is all about taking advantage of the incentives offered by builders and developers. In this blog post, we'll take you through the basics of flipping new construction homes, compare the differences with flipping existing homes and explain how to get started.
Flipping houses is one of the oldest and most successful ways to invest in real estate. Typically, existing homes are bought, renovated to increase value and then sold for a higher price to make a profit. However, flipping houses that have just been built, is also a successful way to invest in real estate.
If you can get it right, you can make a lot of money flipping new construction homes, in as little as 90 days. The trick is to get to grips with this unconventional investing strategy, do your homework, prepare, work hard, and be ready to take risks. Let's take a closer look at what flipping new construction homes entails.
How Does Flipping New Homes Work?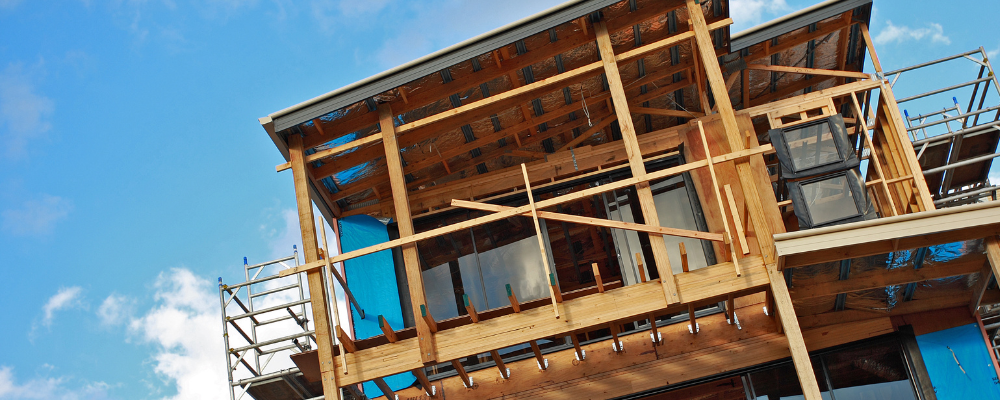 One way to bypass the extra expenses that come with renovating an existing house in order to flip it, is flipping houses that are newly built instead. With this strategy, investors purchase newly built houses from developers or builders and resell them at a higher price point while still making a profit. That way, there are no renovations required and the "fix" aspect of a fix and flip project is removed.
Another advantage to flipping a new home is that new homes are in high demand right now, so it's not difficult to find buyers who are likely to pay good prices for these properties. Builders offer incentives like discounts on upgrades and closing cost assistance, which can be a big help for investors who go down this route. There are also tax advantages for investors who flip new homes in the form of deferring capital gains tax until completion of construction.
However, before you get started with flipping new homes, it's important to make sure that you have the time and money to take on such a project. While it may a more hands-off approach than having to renovate a property, it will still require your time and energy, and more money than you may anticipate. You'll need a flexible monthly budget and the funds to purchase the property and pay for any extra costs like taxes, utilities and so on.
For those who would like to get started flipping houses that are newly built, as their real estate investing strategy, it all begins with finding an area where new homes are in high demand. This requires doing research into local real estate markets to find an area where new homes are highly sought after. Whether it's a small town or a big city, these areas will give you the best chance at making a good profit on a new house flip.
The next step to flipping new construction homes is to find the right builder. This means knowing the difference between custom homes and homes built to spec. Custom homes are built according to the owner's preferences and spec homes are built by investors. Generally, spec homes are ideal for flipping and therefore choosing a builder who has experience in these will be helpful.
Once the location and the builder have been chosen, it's time to look at the finances of the project. Investors can calculate the expected Return on Investment (ROI) at this stage and include all relevant costs. When you feel confident about the ROI potential of a particular project then it's time to invest!
The last step is marketing; having an effective marketing strategy will ensure that you are able to find buyers quickly so that you can maximize profits from each flip.
Flipping New Houses vs Flipping Older Homes - Key Differences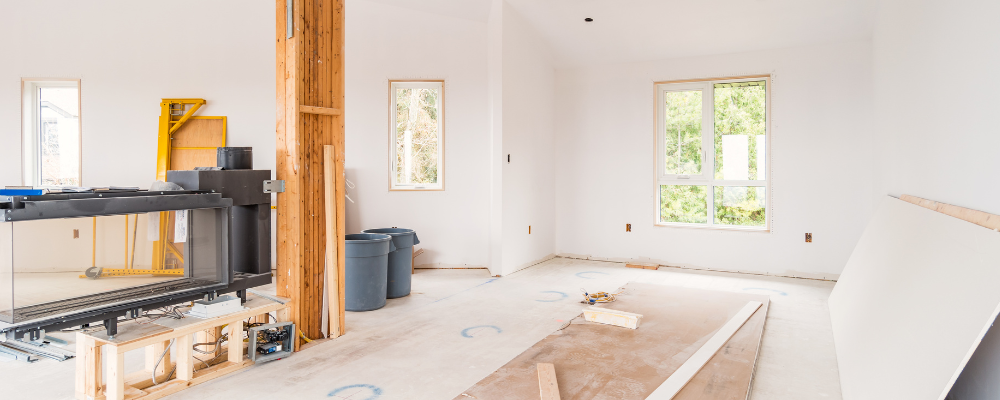 Difference 1: Renovation costs
One of the key differences between flipping a new house and flipping an existing house is that new houses won't require renovations. This means that investors who are flipping new houses won't need to worry about spending money on upgrading and improving the home after it has been purchased. Whereas buying an existing home requires doing renovations before it can be sold for a higher price to make a profit.
Difference 2: Analyzing properties
Buying a new construction home to flip means working out the ROI based on the expenses of the build, versus the potential price that the house could sell for. This ROI will determine whether it's a good investment property or not.
Whereas the analysis of an existing property requires using the 70% rule to determine whether it's worth investing in or not. Which means looking at the After-Repair Value (ARV) and the cost of the repairs that are needed.
Difference 3: Purchase price
Existing homes are typically cheaper than new homes, however they need less work. It's important to bear this in mind when choosing a house flipping strategy. Adding value to an existing house is relatively easy, so they can be bought at a cheaper price and renovated to add substantial value. While new homes are more expensive but won't require any additional improvements so investors can save on that.
Difference 4: Investor involvement
Typically, flipping a new home is a more hands-off approach for investors than flipping an existing home. This is because existing homes require project management during the fixing and renovating phase, and investors need to be involved in this. On the flip side, new homes are built by experience builders according to custom plans or a spec, so investors don't need to be too involved in this process until the home is constructed and it's time to sell it.
Difference 5: Capital incentives
New home builders can offer incentives to lower the initial capital required, which existing homes cannot offer. These incentives can come in the form of upgrades, credits for the design center or better interest rates. These incentives are to promote certain locations, particular mortgage companies or construction time periods.
Is It More Expensive To Flip A Brand New House?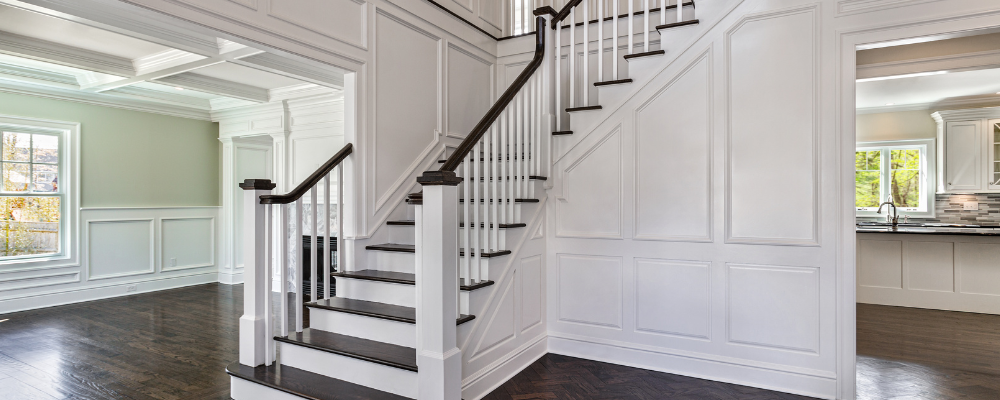 Flipping a new house can be just as profitable as fixing and flipping an old one, sometimes even more so. While the purchase of a new home is more expensive, it won't need extensive renovations and there's a lower likelihood of anything going wrong with the project.
Existing homes may be cheaper to purchase, but renovation projects can be more expensive than anticipated and lead to extra costs. With new homes, there's no risk of running into extra costs from a renovation, and investors can use the costs presented upfront to work out their ROI.
All in all, it depends on the location and the property itself, but flipping a new home can be as profitable or even more profitable than fixing and flipping an existing home. The profitability of the project hinges on the price of the home and the potential return that investors can make from selling it again.  
How Do You Cover The Construction Costs?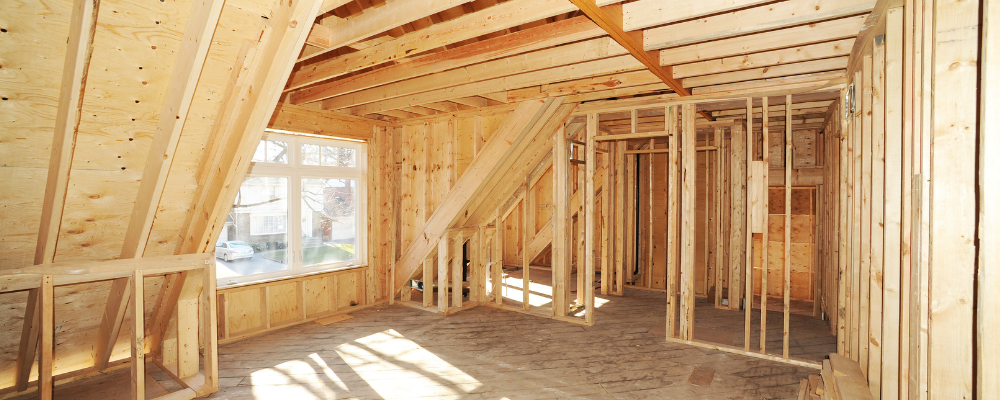 There are various ways to gain access to the funds required to cover the construction costs of a new home. There are also several costs to consider when it comes to new construction, these include commissions, property taxes, insurance and the investment itself. So, it's important to consider each financing option, and choose the one that best suits your financial situation.
Traditional lenders will offer loans for home purchases however these tend to be longer term and have strict lending criteria. Investors will need to have good credit and have a down payment ready. This down payment can be up to 20% of the purchase price so it's important to bear that in mind. These loans may not be the best choice for new house flipping as they're often fixed-rate mortgages that are long term.
When it comes to real estate investing, particularly house flipping, hard money loans can be an ideal financial solution. They are short-term loans that are often approved and issued within days. Which means that investors have fast funding, and quick access to proof of funds letters, to show builders that they are financially capable of purchasing the investment property.
While hard money loans have higher interest rates, this is because they are short-term loans and are higher risk than other loans. These interest rates won't be a problem in many cases as the debt can be settled once the home has been sold, which is usually within a few months.
Hard money loans aren't bound by the same lending criteria as financial institutions, so borrowers often don't need such high credit scores. A 20% down payment is common amongst hard money lenders, however the loan terms are more flexible than traditional loans and these aren't standardized.
Private lenders offer private money loans which are another key financial solution for those who are buying new homes to flip. These loans will have extremely flexible loan terms as the lenders aren't licensed and aren't necessarily a company. Private lenders can be friends, family members or other individuals.
The interest rates on private money loans are variable and depend largely on the lender. Down payments are also variable depending on the lender, and in some cases may not even be necessary. These loans can be a saving grace for new investors who are flipping new houses and don't have a portfolio to show yet.
One way to use a private money loan is to partner with someone on the project. In return for them financing the home purchase, they can get a cut of the profits once the house is sold. This allows investors to gain access to capital without taking on major debt obligations and instead sharing the risk with someone else.
Things To Keep In Mind When Flipping New Houses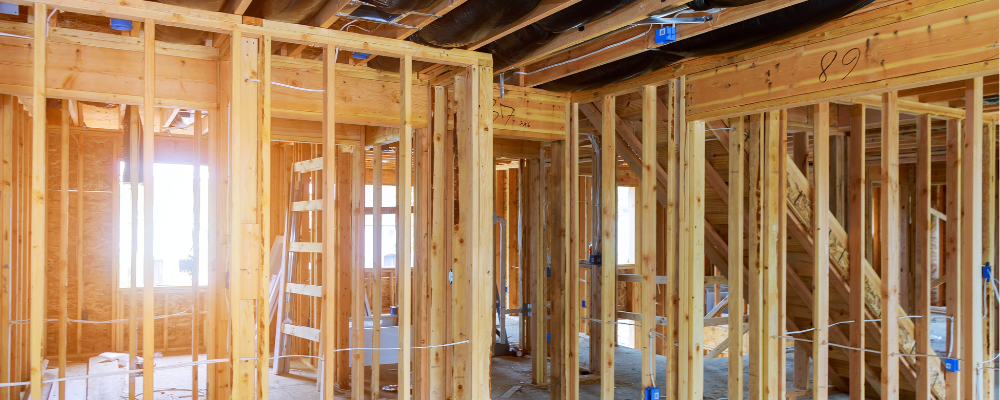 If you're thinking about house flipping newly built homes, here are some final tips to bear in mind before you head down this path.
For experienced investors looking for quick profits, flipping existing homes may be the best option; however, for those who have less experience or want a more hands-off approach, flipping new homes could be just as profitable (if not more) while requiring less effort in the long run.
The key to making a success of this strategy is finding the right builder who will provide quality workmanship at affordable prices, and knowing how much your flip will cost before investing in it. This will ensure that you make enough profit from your sale price when all the costs are taken into account.
Understanding your local market conditions, weighing the pros and cons, researching financing options, and having a thorough knowledge of building codes will go a long way towards ensuring success when flipping new homes.
To be successful at flipping new houses, you'll need to find the right opportunities. To do this, you will need to research local developers who are building in your area. You can find out information about their projects by looking online or talking to them directly. Once you have identified potential properties, you will need to conduct due diligence on each one in order to determine if they are worth investing in. This includes researching relevant market data such as median home prices and average days on market as well as evaluating factors such as location, amenities, and builder reputation.
Manage your expectations, flipping houses requires hard work and extensive marketing efforts. Getting the price you want for a house doesn't happen without careful planning and a big marketing effort. If you want to avoid real estate agent fees, you'll need to sell the house yourself which is even more work. Alternatively, it's advisable to find a real estate agent or agency that offer a flat fee so that you can get your listing on the most popular MLS in the area. This can save you about 40% in real estate agent commissions, and every bit adds up.