Real estate investors who are looking to jump headfirst into a rental property purchase may want to stop and consider which state they're buying in. There are some states in the US where it is more difficult for landlords, and some where landlords have more rights. We'll take a look at some of the best states to be a landlord in 2022, to help you on your rental property investing path.
Buying a rental property is a common strategy amongst real estate investors, and this means that they become instant landlords. In some states, this is easier that others. Why? Some states have different laws with regards to taxes, leases and landlord-tenant disputes that make life less complicated for landlords. While other states favor tenants heavily, there are some states that have a fairer outlook on the landlord-tenant relationship. Not only that, these states are conducive in other ways for investing in rental property and becoming a landlord.
Let's take a look at the best and worst states to be a landlord in 2022.
What makes a state 'landlord-friendly'?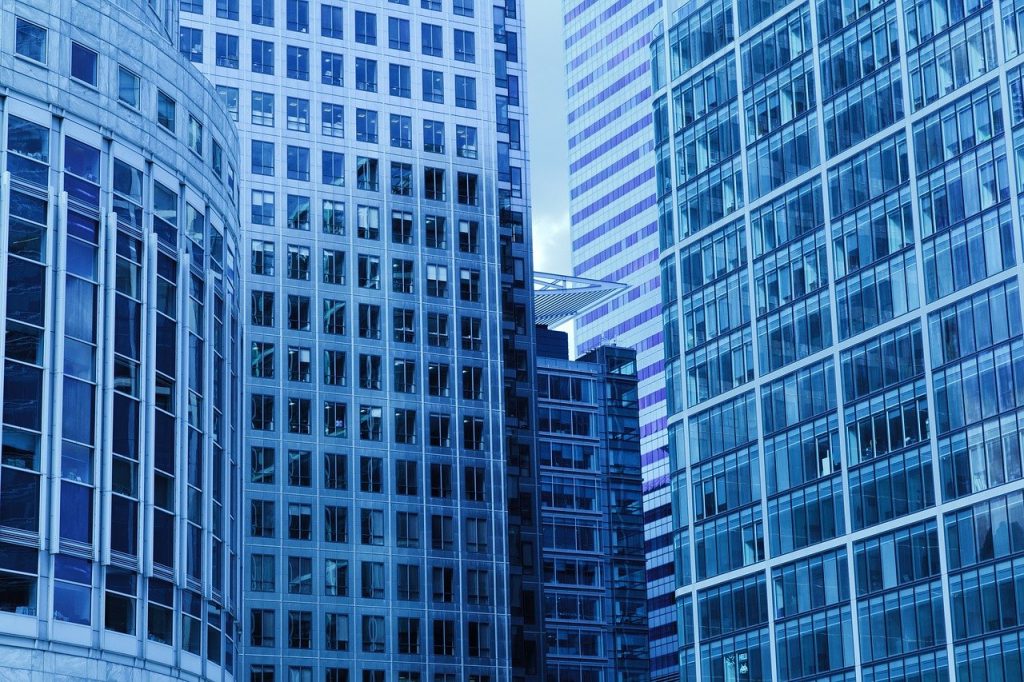 Before you buy a property to rent out, consider whether the state you've chosen is landlord-friendly or not. When we talk about states that are "landlord-friendly" there are various factors that can be used to determine whether a state is advantageous for landlords or not. On the whole, a landlord-friendly state would be one where the rental laws favor landlords. When you're purchasing a rental property, here are some factors to consider:
Property taxes: States or cities with low property taxes allow real estate investors to save money. While there's no way to avoid paying taxes on a rental property purchase, you can at least choose an area where the taxes are lower. States like Illinois and cities like New Jersey notoriously have higher tax rates, while Alabama and Colorado are known for their lower tax rates. A lower tax rate can also help investors save on property management.
Eviction process: Defaulting tenants are a cause for eviction, but some states have complicated eviction processes with red tape that can cause a landlord to lose out. The longer the process takes, the longer a landlord sits without an income and the more the process costs them. Some states have an eviction process that is quicker, which is more favorable to landlords so that they don't lose out on even more money while the process is taking place.
Landlord and tenant rights: Both landlords and tenants have rights in every state, however certain states clearly favor tenants over landlords and this can be detrimental to a landlord's financial situation. It's important to choose a state where the balance is fair between landlord and tenant rights, so that you don't end up in hot water.
Rent control: In particular states rent control is implemented, which means that there is a ceiling on the amount of rent that landlords can charge, as well as when rental increases can happen. This can impact the amount of money that a landlord can make from a rental property and as such, real estate investors should be cognizant of this when choosing an area to purchase a rental property.
Licenses and registration: In some states, landlords need to get registrations and licenses in order to rent out a property, and these can be costly. Other states have less rules, which means that landlords can save on these extra costs.
Economy: Areas with a stronger economy tend to be a safer bet for landlords because with a strong economy comes more employment and the likelihood of guaranteed income for a longer period of time. Which means that finding a stable tenant should be easier for landlords.
Best states to be a landlord
Based on the factors above, we've put together a list of 10 of the best states to be a landlord in 2022.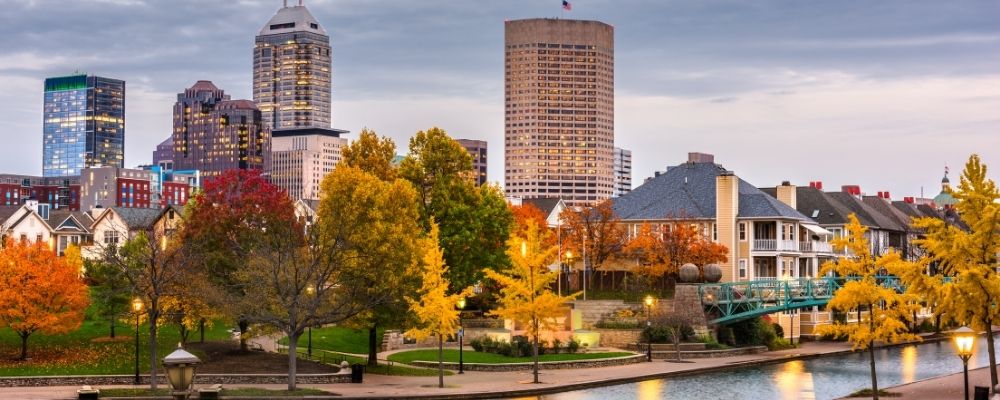 The price-to-rent ratio in Indiana is one of the most favorable in the country. Compare the median home value of $145,300 in Indiana with the national median home value of $374,900 as of last year. Indiana clearly sits way below the national median and with Indiana's median rent average sitting at $1,100, the earning potential for landlords is high.
Aside from this, some of the rental laws in Indiana work in favor of landlords, such as security deposit laws. These laws allow landlords to keep security deposits for 45 days after a tenant moves out, to make sure that there are no damages caused by tenants that they would need the security deposit for. Eviction laws are also more balanced, and landlords need only give tenants a 10-day notice period if tenants are defaulting on their rent, and the tenants will need to pay their rent or move out within that 10-day period.
The property tax rate in Indiana is 0.87%, making it one of the lowest property tax rates in the country.
When it comes to rental laws in Kentucky, there are no specifications around security deposits and late fees. This can work in landlords' favor because they can use the security deposit for any damage that has been done, rent that hasn't that been paid and utility bills that are outstanding. Also, landlords aren't limited to what they can charge as a security deposit.
Kentucky's eviction laws are also favorable for landlords because the notice period is just 7 days for defaulting tenants, and for other lease issues the notice period is 15 days unless the tenant has corrected the issue.
The property tax rate in Kentucky is 0.86%, which makes it one of the best areas to be a landlord.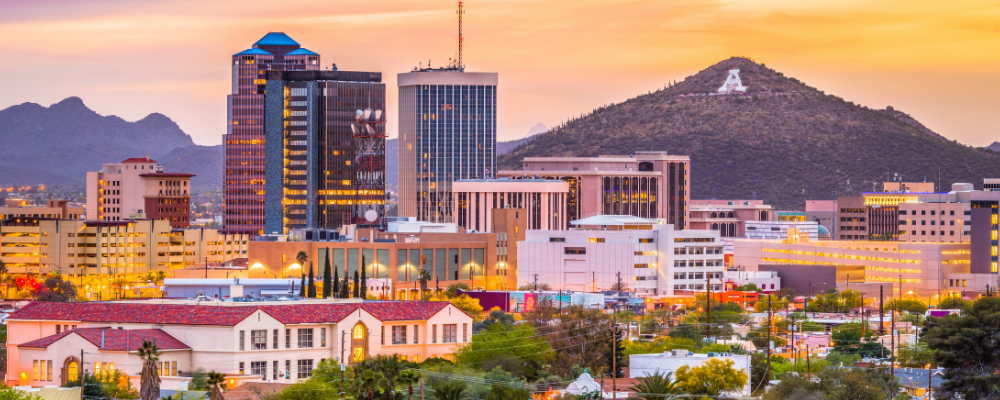 In Arizona, landlords can put rental prices up anytime, as long as they give a 30-day notice period. Then there are some laws around evictions that landlords should be aware of:
There is a 5-day notice period for tenants who are defaulting on their rent or not maintaining the property.
There is a 10-day notice period for tenants who have violated the rental agreement.
Tenants will need to fix the issues within this notice period or face eviction. In serious cases, landlords in Arizona can terminate the lease themselves using the Unconditional Quit Notice, and the tenant will need to vacate the property within 10 days.
Arizona has one of the lowest property taxes in the entire country, at just 0.72% which makes this state one of the top states for estate investors.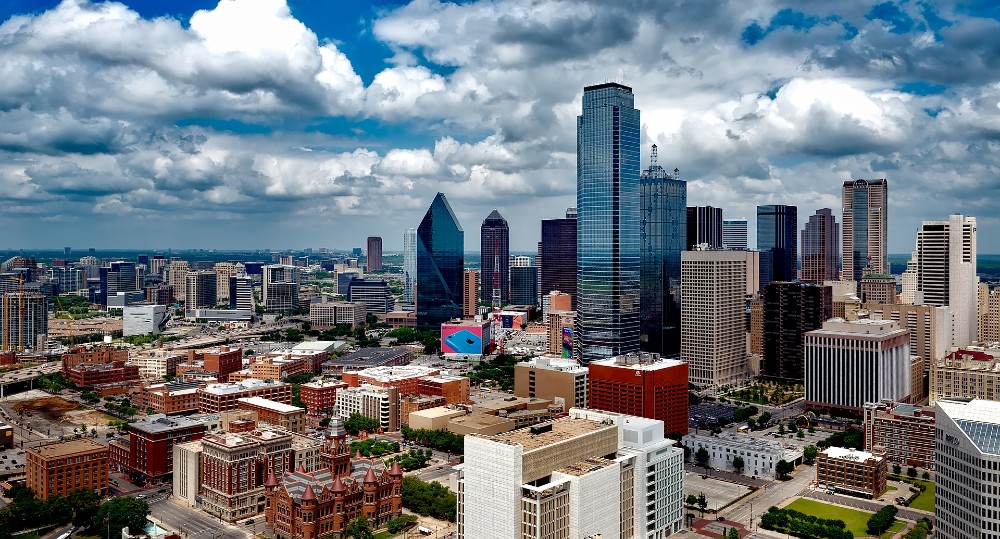 Texas is currently one of, if not the best area for landlords for a few reasons, but the biggest one is that lease violations are dealt with swiftly and landlord rights are very important. There are very few places in the US that deal with lease breaches quite like Texas, where landlords can be compensated adequately for the problems caused. The Lone Star State allows tenants and landlords to come to their own agreement about repairs to the property, and there is no limit on the amount that landlords can charge for security deposits.
Eviction laws only require a notice period of 3 days to be given to defaulting tenants, and it's not hard to see why Texas comes out on top for landlords. In addition to this, there are several markets in Texas that are more affordable, with a high demand for properties to rent.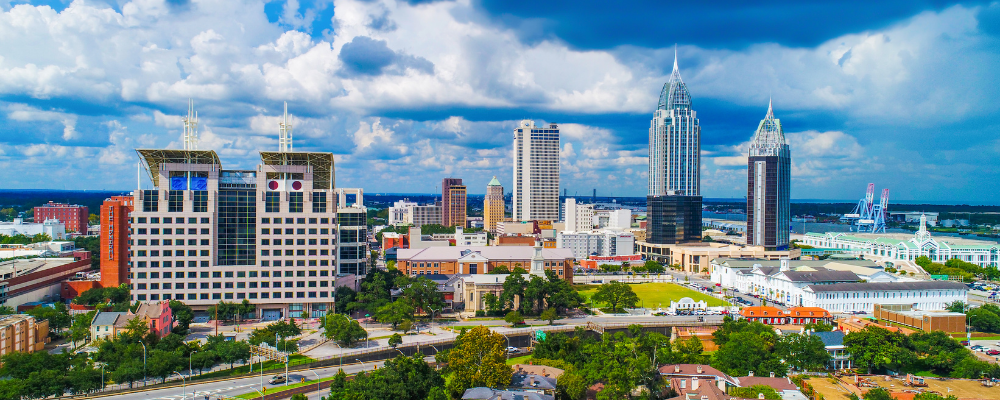 In Alabama, there is no limit on late fees, so landlords can decide how much they'd like to charge tenants who have paid their rent late. There is no license required to rent out a property, which saves landlords a major headache. Also, landlords can put the rent up at any point, provided they have given tenants a 30-day notice period.
The eviction process is smooth and easy for landlords who only need to deliver a 7-day written notice period to tenants who are defaulting on rent, and a 14-day written notice period for tenants who have violated the lease terms.
Alabama has a super low property tax rate of 0.42% which, according to WalletHub, is the second lowest in the country. This low rate makes real estate investment in Alabama a very attractive option.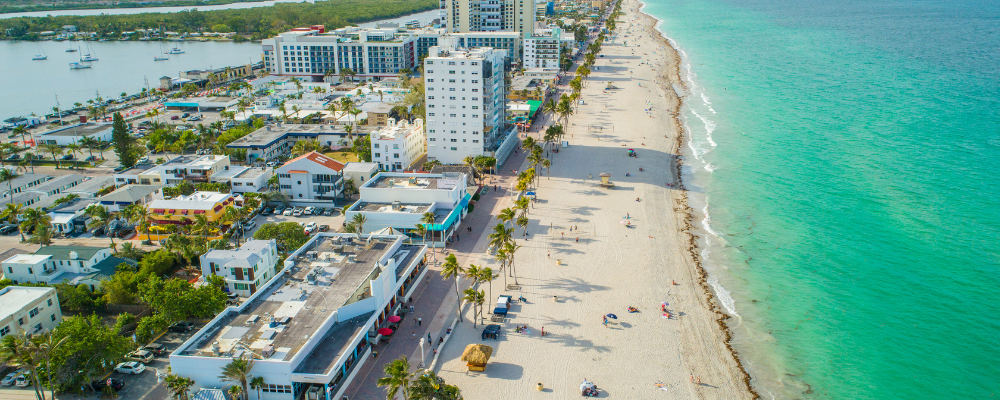 The Sunshine State keeps things shining for landlords all year round, with no restrictions on late fees and no rent control. There is also no limit on the amount that landlords can charge for security deposits, provided that the security deposit is returned within 60 days of the tenant vacating the property. The landlord can use the security deposit to pay for any damage to the property that is over and above normal wear and tear.
Evictions in Florida are certainly in favor of landlords as a 3-day notice period is all that's given to defaulting tenants to rectify the issue or face eviction. The Unconditional Quit Notice can be used for tenants who have destroyed the property or breached the lease repeatedly, and this requires a 7-day notice period. The average property tax in Florida is 0.98%.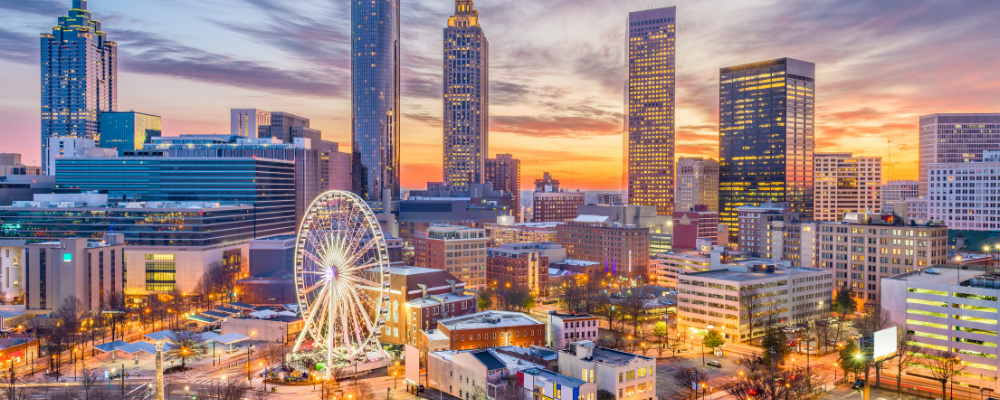 This is another state with eviction laws which allow landlords to resolve issues with tenants quickly and fairly. Defaulting tenants need to pay what they owe within 7 days of being notified or they will face eviction. However, there is no written notice required and no particular notice period necessary, unless the lease specifies this.
There are no laws around late rental fees and security deposits which means that landlords can charge what they deem fair for these. The average property tax in Georgia is 0.91% and this puts Georgia in list of best states to be a landlord in 2022.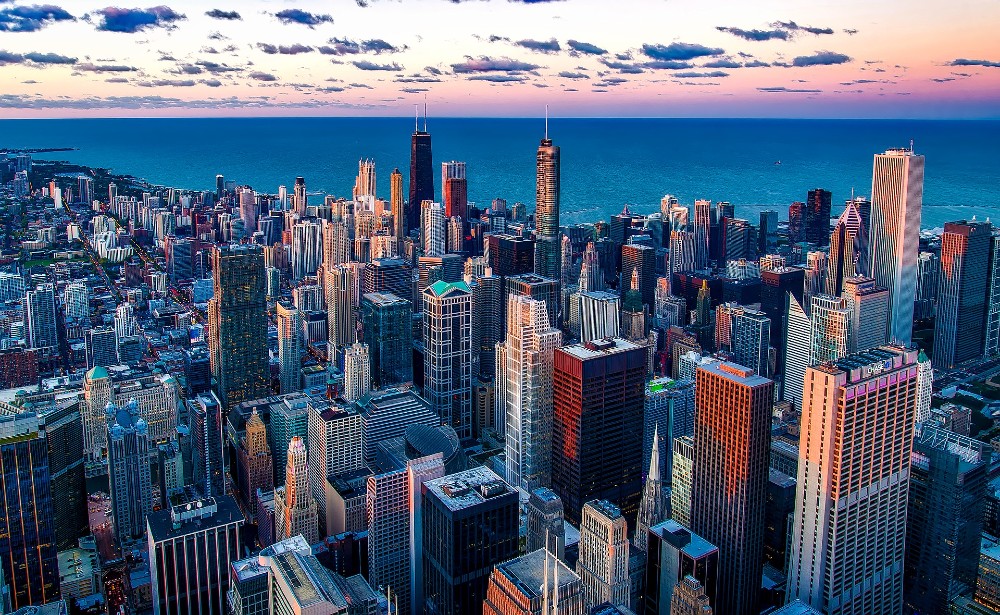 Similar to the other states mentioned, Illinois places no limits on the security deposit amount that landlords can charge, provided that it is returned within 45 days of the tenant vacating the property. If tenants don't abide by the lease agreement rules, landlords can use an Unconditional Quit Notice, which leaves tenants with 10 days to fix the issue before eviction proceedings begin. Late fees are limited to 20% of the rent, or $20.
Defaulting tenants in Pennsylvania need to be given a 10-day notice period, before a landlord can begin eviction proceedings. The average rental income in this area is around $1,300 which makes it particularly attractive to real estate investors looking for rental properties. Philadelphia has a slightly higher rental income average of $1,445, and the price per square foot across the state sits at $174 according to
Mashvisor
.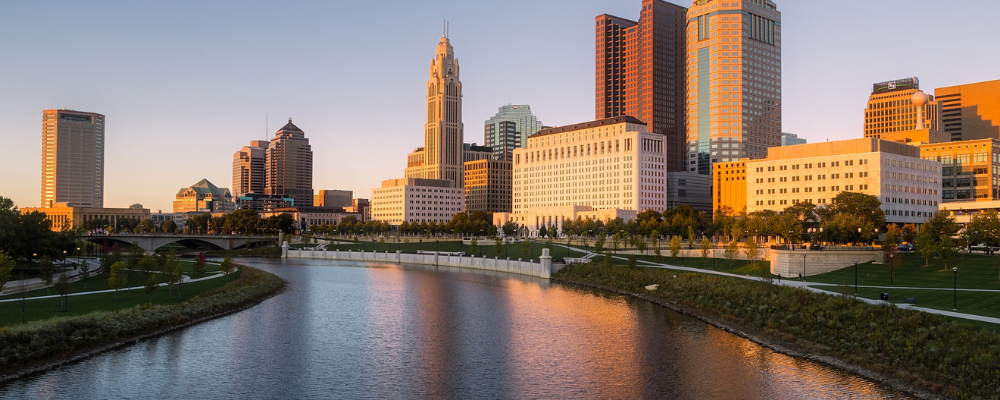 In Ohio, if a tenant is delayed with their rent, they have 3 days to rectify this after receiving their notice to vacate the property, before they will be evicted. Some of the other perks that come with being a landlord in Ohio include being able to write mortgage appreciation and property improvements off for tax purposes.
Worst states to be a landlord
There are some states where being a landlord can be a challenge, here are a few.
Vermont has some of the highest property taxes in the country, with the tax rate sitting at about 1.59%. In other words, if an investor were to purchase a property for $100,00, they would be paying property taxes of $1,590 every year. This is the main disadvantage for real estate investors in Vermont, however there are a few other drawbacks. Such as the short 14-day period that landlords have to return a security deposit to tenants, and the fact that tenants are allowed to withhold their rent if necessary repairs aren't made to the property.
The Big Apple doesn't make it easy for landlords, with rental laws that change on a dime and a host of restrictions. These restrictions span across security deposit amounts, rental amounts, and more. Let's not forget the complicated rules around the type of building you own and the rental property itself, which differ depending on your situation.
Oregon was the first state in the country to implement a state-wide rent control policy and this continues to stand. This law prohibits landlords from increasing the rent more than 7% per year. Tenants who have been in a property for 1 year or longer are harder to evict, because there are limitations set on this. Landlords who aren't compliant with the new laws could be liable for 3 months of their tenants' rent in damages. 
Washington state makes life particularly difficult for landlords with one main drawback, the FIT rule. The First In Time (FIT) rule means that landlords are required by law to rent their property to the first qualified tenant that applies. Which means that landlords cannot pick their tenants and are at the mercy of the law to choose whoever applies first and meets the requirements.
Another state where being a landlord isn't easy is California.  The state has rent control in many cities and there are strict state laws restricting things like security deposits, evictions, and credit checks. Essentially, the laws in California make it difficult for landlords and certainly don't favor them in tough situations.  
Becoming a landlord for the first time is no easy feat, there's a lot to learn, so make sure that you do your research on whichever state you choose first. The important factors to consider are property taxes, the eviction process, laws around landlord and tenant rights, whether rent control is implemented, what sort of licenses and registration are needed and the economy in the area. With all these factors under consideration, you should be able to make a well-informed decision.