Listening to real estate investing podcasts can provide a wealth of benefits for people interested in the industry. If you are looking to make the most of your real estate investments, listening to real estate podcasts is a great way to stay up-to-date on trends, strategies, and other important information that could help you achieve your investment goals in a real estate business.
Real estate podcasts allow investors to gain valuable insights and analysis from industry experts, that are vital for making decisions about where and when to invest. Some of the best real estate investing podcasts in 2023 are:
1. BiggerPockets Real Estate Podcast
Real estate educational platform BiggerPockets has a long-standing podcast that features a variety of guests from various real estate journeys to talk about relevant investing topics.
2. The Remote Real Estate Investor Podcast

Roofstock, one of the leading online marketplaces for real estate investors, has started the Remote Real Estate Investor podcast, which is geared towards the rising number of investors who are purchasing properties and managing them from a distance.
3. The Real Wealth Show
Kathy Fettke hosts this podcast which covers topics like single-family rentals, buy and hold strategies, multi-family properties, self-directed IRA's, creative financing and more.
Best Real Estate Podcasts
8 Best Podcasts for Real Estate Investing
One of the best (and easiest) ways to learn about real estate investing from the experts is by listening to real estate investing podcasts. These are typically done by professionals in the field who are giving away free advice that aspiring or current investors can listen to on-the-go.
We decided to round up 6 of the best real estate investing podcasts for those who are interested in, or currently involved in real estate investing in 2023, to give you a quick overview on each, so that you can get a head start on your journey with some credible advice.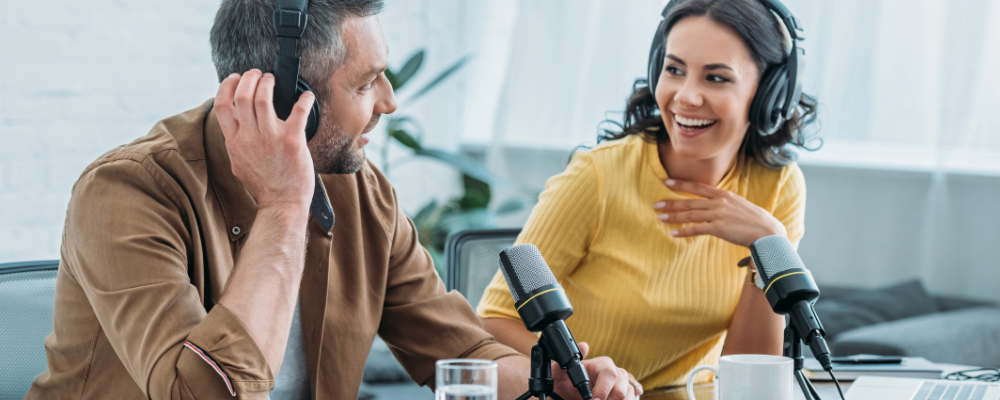 1. BiggerPockets Real Estate Podcast
BiggerPockets has a variety of podcasts available, but the Real Estate Podcast is their longest-running and most successful one. Hosted by David Greene and Rob Abasalo, the podcast offers investors valuable insights into successful real estate investing strategies. Between them, the hosts have many years of experience in short-term rentals, longer-term rentals, rehab projects, and more. The hosts also discuss mistakes to avoid, lessons learned and need-to-know tips for investors.
Some of the common topics on this real estate investing podcast include BRRRR investing, getting started in real estate, multi-family investing and short-term rental investing. BiggerPockets also offers podcasts for new investors, an investing podcast for women specifically, a podcast about the real estate market and more.
2. The Remote Real Estate Investor
Roofstock, one of the leading online marketplaces for real estate investors, started the Remote Real Estate Investor podcast last year. This podcast is aimed at the growing number of real estate investors who are investing in properties from afar. Purchasing the right property and using the right team are two of the most crucial aspects for successful remote real estate investing. Roofstock aims to give insightful advice on these topics and more in their real estate investing podcast.
Over 90% of investors on the Roofstock platform are now buying rental properties in a different state, which indicates the increasing need for more information on this topic. The hosts are Tom Schneider, Michael Albaum and Emil Shour, who offer their expert advice on managing the property, choosing the best markets to invest in, analyzing properties, avoiding risks and more.
The Best Ever Show is a long standing daily real estate investing podcast run by various experts in their fields, who offer useful investing advice. These are lessons that they have learnt along their own investing journeys and are wanting to share with others so that they can learn from these experiences. Under the Best Ever Show umbrella are various topics and podcasts are divided into passive investing, active investing, money, deals and execution.
Joe Fairless is the main host on the show, sharing his expert advice for both passive and active investors who are working towards building wealth. He controls over $900 million in real estate investments and raised over $1 million in private capital in his first multi-family deal.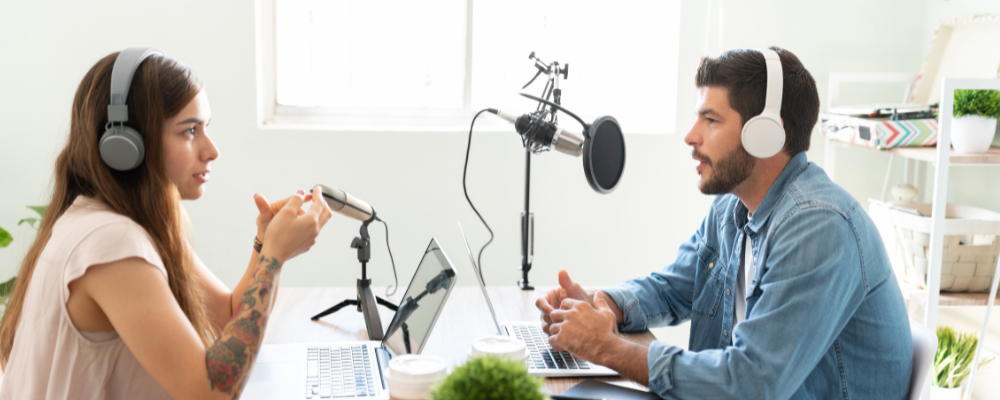 4. The Real Wealth Show – Kathy Fettke
Kathy Fettke is the host of the Real Wealth Show, a real estate investing podcast. The podcast covers topics that include single-family rentals, buy and hold strategies, multi-family properties, self-directed IRA's, creative financing and more. Kathy is also the co-CEO of Real Wealth Network, the best-selling author of a book called "Retire Rich with Rentals" and the co-host of the Real Estate News for Investors podcast.
The podcast revolves around smart real estate investing and creating wealth that allows for people to live life on their own terms. The podcast is geared towards anyone who is looking to learn more about real estate investing and build wealth through passive income.
5. The Real Estate & Financial Independence Podcast – Coach Carson
Chad Carson aka Coach Carson, a renowned real estate investing coach, offers weekly podcast episodes on the Real Estate & Financial Independence Podcast, with practical advice on using real estate to achieve financial freedom. He gives tips from his own experience, and interviews other real estate professionals who share their recommendations as well.
The podcast deals with advice on getting started in real estate, making deals, creating a passive income and more. Coach Carson has been investing full-time in real estate since 2003. He has used various successful strategies, from house flipping to buy and hold rental properties, and uses his experience to helps other learn.
6. Epic Real Estate – Matt Theriault
Matt Theriault is a real estate investor, entrepreneur and author, as well as the host of Epic Real Estate podcast. The goal of the podcast is to teach listeners how to create wealth through conventional and creative real estate investing. The podcast offers a step-by-step guide to real estate investing and gives comprehensive advice.
The podcast also guides listeners on how to achieve wealth through real estate, with a focus on retiring in 10 years or less. There are other real estate investing courses that can be done after this, and this podcast is meant to be a portal to these.
7. The Accidental Landlord – Peter McKenzie
The Accidental Landlord Show is a crash course in becoming a landlord and learning how to manage a property. The host is Peter McKenzie who is a renowned authority on the topic and owner of Rincon Property Management. He is a landlord, property manager and real estate investor as well.
Peter brings on a variety of industry experts to give listeners the lowdown on managing a property, without making costly mistakes. This podcast is informal and has a conversational tone, with no jargon, no fluff and good real estate investing tips. The podcast also looks at real estate market updates and building long-term wealth through real estate investments.
Seth Williams, real estate investing expert, offers REtipster real estate podcast listeners the opportunity to discover how be successful at real estate investing without risking too much. The podcast covers the following topics: getting started, land investing, selling property, technology, landlord tips, finding deals, reviews and due diligence.
Seth Williams, the host of REtipster podcast and founder of REtipster, built his first investing business without incurring any debt and without over-extending himself. He then went on to generate a full-time income on a part-time basis, and essentially make a success of his real estate investing business. From this background, he aims to provide real estate investing advice to others.
Can Listening To Podcasts Make You A Better Real Estate Investor?
For new investors and seasoned investors alike, listening to real estate podcasts can be a great way to further your real estate investing knowledge. It's an easy and effective way to get up to date on the latest real estate market trends, learn more about investing from real estate professionals, get the latest real estate industry news and more.
Real estate investing podcasts can inspire novice investors by providing insight into the abundant investment opportunities that exist in the market. For current real estate investors, this is a great way to not only elevate their real estate investment strategies but also gain invaluable advice from seasoned professionals in the field.
These podcasts can also be quite niche, such as a rental income podcast, real estate guys radio or a real estate market trends podcast which can be useful for specific investor needs. A landlord and rental income podcast, for example could be a great help for investors who are new to being a landlord.