The real estate industry provides the opportunity for high earning, flexibility and a variety of career options. For those entering the industry however, it can be challenging to know which real estate career path to take. Here are 3 of the best paying jobs in real estate, and what they require:
1 – Mortgage Loan Officer: With an average annual salary of $190,704, mortgage loan officers are amongst the top earners when it comes to real estate jobs. The job entails assisting buyers with the process of getting a loan or mortgage for their property purchase. So, they need to have an extensive knowledge of the loan options available for various real estate investing strategies.
2 – Real Estate Attorney: With an average annual salary of $189,490, real estate attorneys are qualified lawyers who specialized in real estate. This job entails preparing, reviewing or authorizing real estate contracts for the purchase or sale of homes, along with other legal duties.
3 – Property Developer: With an average annual salary of $89,784, property developers identify potential development opportunities and then create detailed plans to develop the land using contractors.
The industry offers a wide range of benefits to those who choose to begin a real estate career. The potential to earn a lot is high, and this is one of the biggest drawcards for the real estate industry. The perks of being your own boss are flexibility and freedom, both of which come with many jobs in the real estate industry. Add to this the fact that real estate isn't difficult to get into, and you can see why this path is so attractive for many people.
Let's take a look at some of the best paying jobs in real estate in 2023 and what you should expect from each position. We used Indeed.com and the US Bureau of Labor Statistics to find the average annual salaries in the US for each of the real estate jobs below.
Full List of 8 Highest Paying Jobs in Real Estate
If you are considering a career in real estate, now is the time to start planning. There are several lucrative real estate jobs available in the industry, and with so many options on the table, it can be hard to know where to start. To make the decision easier, here are some of the best paying jobs in real estate, and what they do.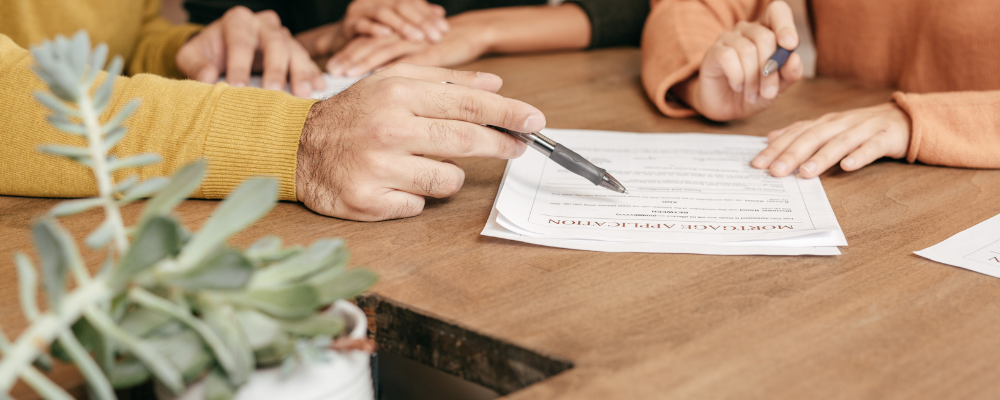 Mortgage loan officers are one of the best paying jobs in real estate in the US. Not only can they earn a high basic salary, but they can also earn commission. A mortgage loan officer or mortgage loan originator assists buyers with the process of getting a loan or mortgage for their property purchase. The types of loans that mortgage loan officers will assist with can vary and may include personal loans and even small business loans.
Loan officers will need extensive knowledge of the loan products that they are presenting to their clients, as well as the banking and real estate industries. They will need to compare loan products and find the one that best suits their client's needs. Loan officers need to be licensed with both the state and the national accreditation, in order to operate legally.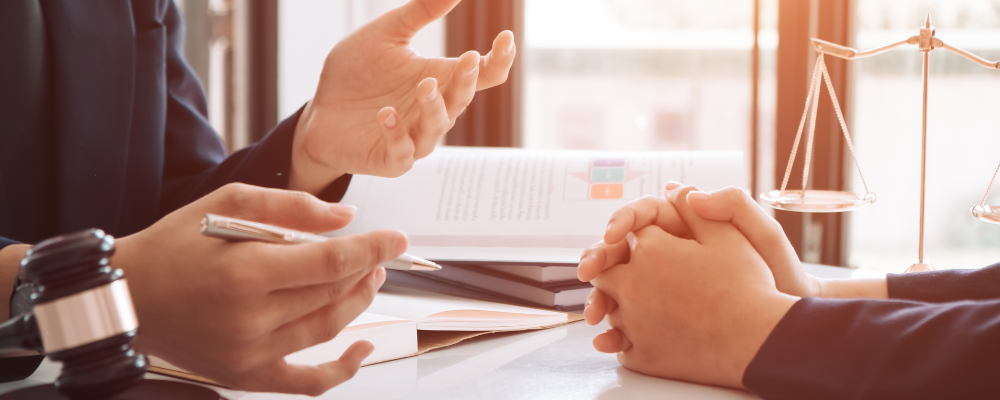 A real estate attorney needs to be qualified as a lawyer, which means that they need a bachelor's degree, a Juris Doctor degree, and they need to pass the state bar exam. Real estate attorneys are licensed to practice real estate law, so they can provide legal services to buyers or sellers in a real estate transaction. Real estate attorneys typically prepare, review or authorize real estate contracts for the purchase or sale of homes.
Usually, real estate attorneys also get a bonus each year, on top of their basic salary which drives their earnings up even more. This bonus is often around 6%, depending on the reported income that has been generated. Real estate attorneys have a specialized role that requires a high level of qualification, but they are also amongst the top earners in the real estate industry.
You may have seen the glamorous TV shows about real estate agents selling high end homes and making a small fortune.  If this appeals to you, then the good news is that a real estate agent can, in fact, make lots of money. Both commercial real estate agents and residential real estate agents have a high earning potential based on the commission they can earn. Becoming a real estate agent also isn't as arduous as other real estate careers.  
Real estate agents are responsible for representing buyers and sellers in a property transaction or organizing the renting of properties. The job involves finding the best deal for clients and facilitating the sale of a property by representing the buyer, seller or both.
A residential or commercial real estate agent is a licensed professional who can work for a real estate broker in a brokerage with other real estate agents, or on their own. A real estate broker, however, is not exactly the same as a real estate agent and is a different career option to consider.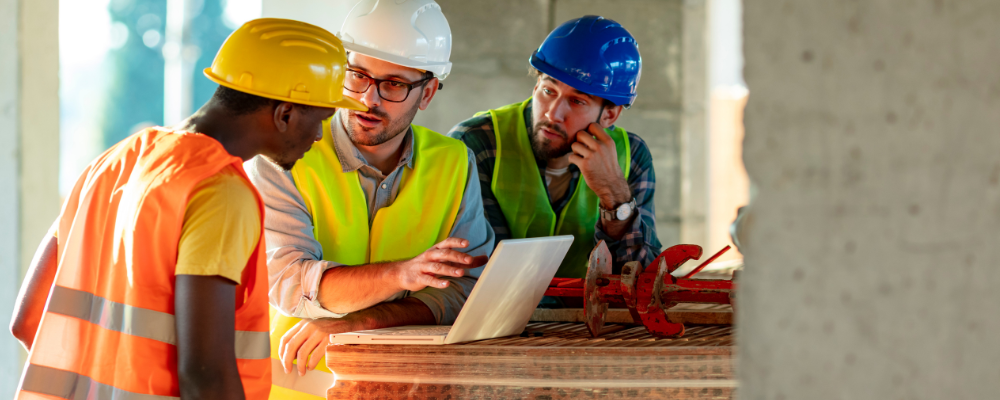 Real estate developers are responsible for identifying potential development opportunities by researching land use regulations, zoning laws and local market trends. They are then responsible for creating detailed plans for development projects including budgeting for construction costs and developing timelines for completion dates.
Developers must also hire contractors to complete work on their projects as well as manage any subcontractors working onsite. Salaries vary depending on experience level and based on the project size and scope of work involved.
5. Real Estate Portfolio Manager
A real estate portfolio manager will oversee their client's entire real estate portfolio and advise them on new investment opportunities. This means portfolio managers need an intricate knowledge of the real estate market, and the financial performance of investment properties, in order to advise real estate investors best.
A key skill for this job is risk assessing and return on investment projections, to work out the viability of a property for investment purposes. Portfolio managers can work for individual clients, such as real estate investors, or for real estate investment companies.
6. New Home Sales Consultant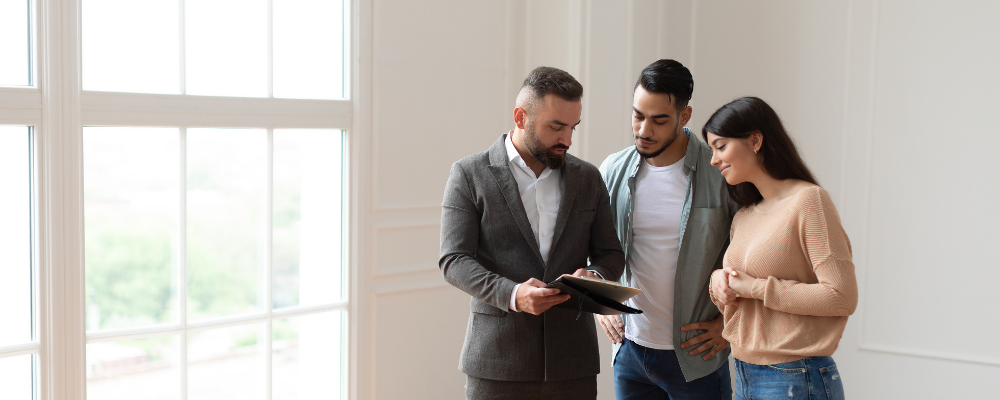 New home sales consultants find new homes that are being built and connect with buyers who are looking for homes, to pair them with the best new home. If the home isn't completed, a new home sales consultant will need to sell the buyer on models or plans, instead of the actual house itself.
New home consultants typically work for a business and sell the new homes to people using models. These consultants will be involved with getting the paperwork for the sale sorted out, along with any other details of the process that need to be covered. A new home sales consultant will need to find buyers for the homes that are being built, by following up on leads and other methods.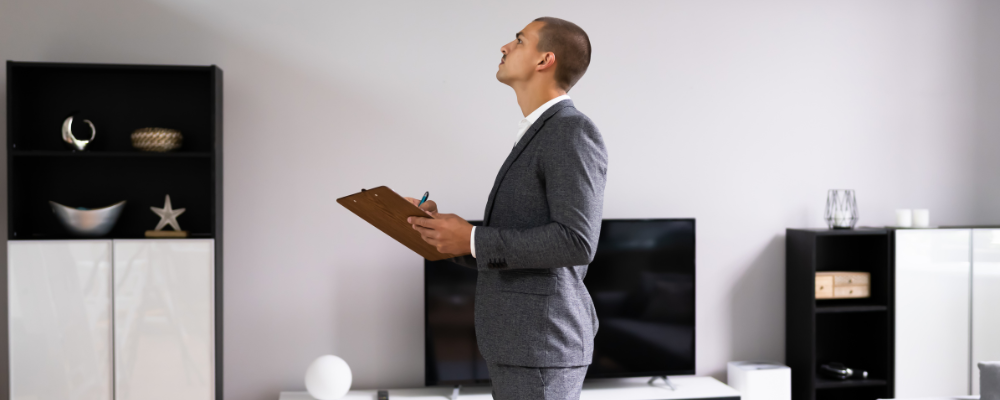 A real estate appraiser will evaluate a property, building or piece of land to determine its value. The job entails inspecting the property to determine its condition and working out the appraised market value and comparing it to similar properties in the area. Real estate appraisers can specialize in residential or commercial properties and will typically need to visit the property in person to do the evaluations.
Appraisers will work with individual clients, or banks, mortgage companies and government organizations.  The educational requirements for this job are set at different levels, varying from certified appraisers to trainees. Those who are licensed correctly can work independently.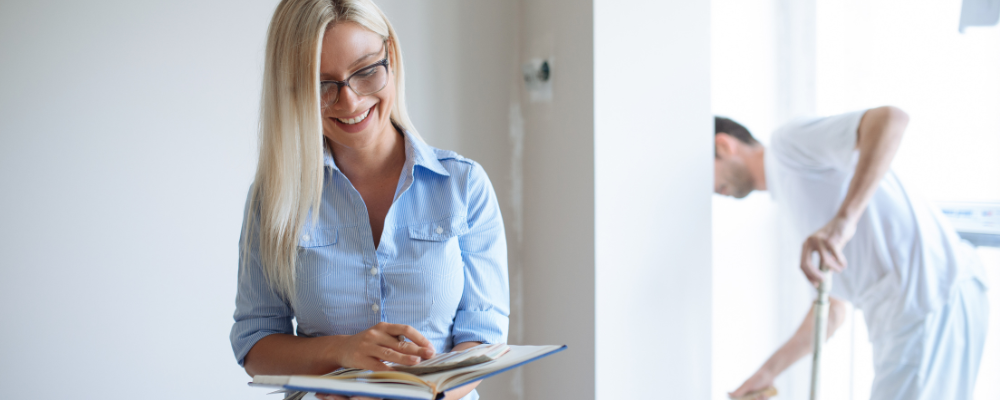 A property manager oversees the day-to-day functions of a property. This includes a wide range of duties, from managing tenants and collecting rent, to making sure that property maintenance is being done. A property manager will also need to know how to maintain financial records and keep track of all rental payments, as well as be able to show the property to potential tenants if need be.
What Should You Study to Get A Job In The Real Estate Industry?
Each job in the real estate industry has its own educational and expertise requirements. Some positions simply require experience or knowledge, others require formal educational components. For example, becoming a real estate investor is one of the most attractive options because there are no formal educational requirements to begin investing.
A finance or business degree is a good place to start, if you'd like to study but you aren't sure yet which career path you are going to take within the real estate industry. It's also a good idea to learn more by getting your real estate license, as this will give you a baseline knowledge of the industry and how property transactions work.
Can You Transition into Real Estate From Other Fields?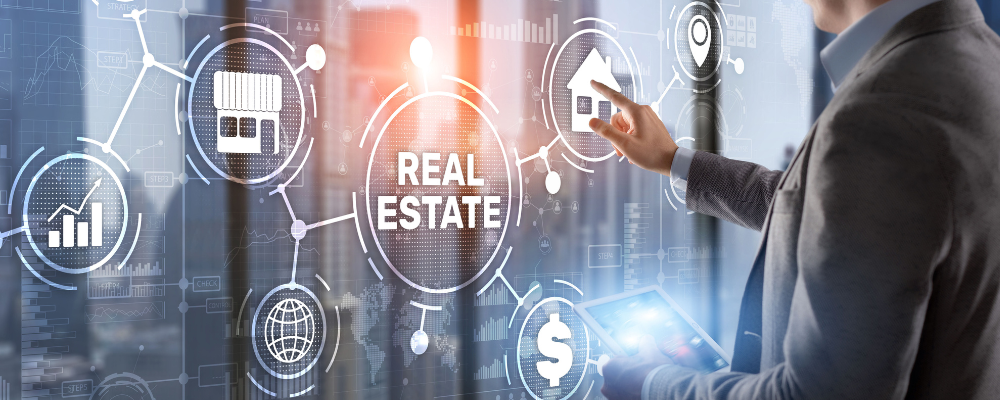 Making a career change to real estate from another industry is easily doable.
Real estate provides rewarding career options with flexibility and the opportunity to earn good money. There are many skills sets and career paths that can make the transition easier, but whatever your background is, you're likely to find a career path in real estate thanks to the vast array of job types, from real estate agent to property developer.
To join the real estate industry, you may need to study further if you don't have any qualifications that cross over. However, this isn't always necessary. The following skills are useful for a career in real estate:
Good communication: Communication is key to making deals and going between clients and other professionals within the real estate or construction industries.
Detailed knowledge of local real estate markets: You'll need to get to grips with the local real estate market as much as possible. This will help you become an expert on it, and be able to advise clients and find the best deals.
Good grasp of the latest technology: There are a myriad of digital tools available to those in the real estate industry, so it's important to know which of these will be the most useful to you in your journey.
Negotiating: This is one of the most commonly used skills in real estate, so being able to negotiate is a must.
Final Tips for Succeeding In The Real Estate Industry
No matter which career path you choose within the real estate industry, there is no shortage of lucrative real estate jobs available if you do your research beforehand and approach opportunities with an open mind, ready to find solutions.
Some final tips to bear in mind are:
Create defined goals for your career in real estate and plan your road towards reaching these.
Choose a job that fits your knowledge, expertise and financial goals.
Find a mentor to learn from and work with. This is a valuable exercise for those who are new to real estate, or those who are experienced and wish to continue growing.
Network with other real estate professionals. This will allow you to pick up tips and tricks, and form connections that are valuable to the success of your career.
Use digital tools to manage your operations. There are many software tools available to those in real estate to use for various purposes, so you can make use of these to keep organized and save time.