Airbnb properties can be a great way to generate rental income in the vacation rental market. In 2023, Airbnb remains a good investing choice for many. However, there are various considerations that can affect the profitability of an Airbnb property, including: location, property type, pricing, marketing and so on.
The benefits of Airbnb properties are higher rental rates, flexibility, portfolio diversification, higher occupancy rates and various tax benefits. While the drawbacks include stronger competition, seasonal demand, property wear and tear, time-intensive property management and market volatility.
Can You Still Make Money with Airbnb Properties?
When Airbnb burst on the real estate scene in 2007, it made a huge impact on the industry. The platform has since grown to over 4 million hosts worldwide, and more than 6 million active listings. The popular platform has a market cap of around $68.3 billion (as of May 2023) and a 20% share of the vacation rental market, according to Search Logistics. You might be wondering can you still make money with Airbnb properties? Let's take a look at the numbers.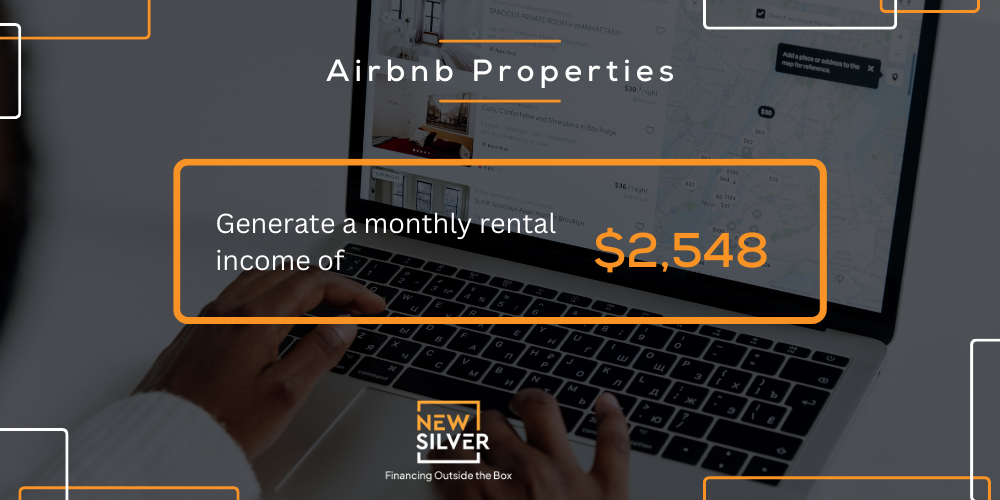 According to Mashvisor, Airbnb remains a profitable strategy for real estate investing. In a report that compared thousands of US markets with active short- and long-term rental listings in May 2023, Mashvisor found that Airbnb generated a cash return of 3.62%, which is higher than the 3.41% returns on traditional renting.
Airbnb also came out on top with regards to cap rates, hitting 3.61% while long term rentals only reached 3.45%. Airbnb properties were shown to generate a rental income of $2,548 per month, while long term rentals brought in $2,261 per month.  
It's safe to say that Airbnb can certainly still be a profitable investing strategy, with hosts earning around $13,800 annually. As of 5 May 2023, the World Health Organization put an end to the Covid-19 global health emergency, freeing people up to travel wherever they want. Which means that the short term rental market is likely to see an even higher demand soon.
Has The Airbnb Bubble Burst?
There are fears circulating that the Airbnb bubble has burst, based on some conversations on social media platforms around declining occupancy rates and unhappy hosts. However, the statistics show that the short term rental platform is standing strong. Having made it through the pandemic travel restrictions and market slump, Airbnb seems to have come out the other side and continued to be a strong vacation rental platform.
While these social media conversations have created some sort of confusion, the statistics remain, and these show that in the third quarter of 2022, Airbnb generated its highest revenue and profit. Since then, there has been somewhat of a decline in some of these numbers, however, a major dumping of Airbnb houses would have to happen, to see some sort of crash.
According to AirDNA, however, Airbnb hosts are adding new listings at a fast pace, as 62% of the active listings on the platform were added since 2020. AirDNA has also showed that there was a 1.07 million year-over-year growth in listings in the third quarter of last year on the platform. Indicating that there is certainly no slowdown when it comes to hosts using Airbnb.
Benefits of Airbnb Rental Properties
Airbnb rental properties can offer real estate investors some key benefits that are unique to the rental real estate industry.
One of the biggest benefits of investing in Airbnb properties is the higher rental income that these properties can generate, in comparison to long term rentals. Airbnb properties that are located in high demand areas, or somewhere that is popular during peak seasons, can generate even higher rental rates, giving investors a good return on their investment.
Airbnb properties allow investors more flexibility than longer term rental properties. A major drawcard for Airbnb rentals is that hosts can rent them out whenever they choose, and for any period of time. Hosts aren't locked into 12-month lease agreements, and can use the property for personal use if need be. Full control over the booking schedule can be an invaluable benefit for some.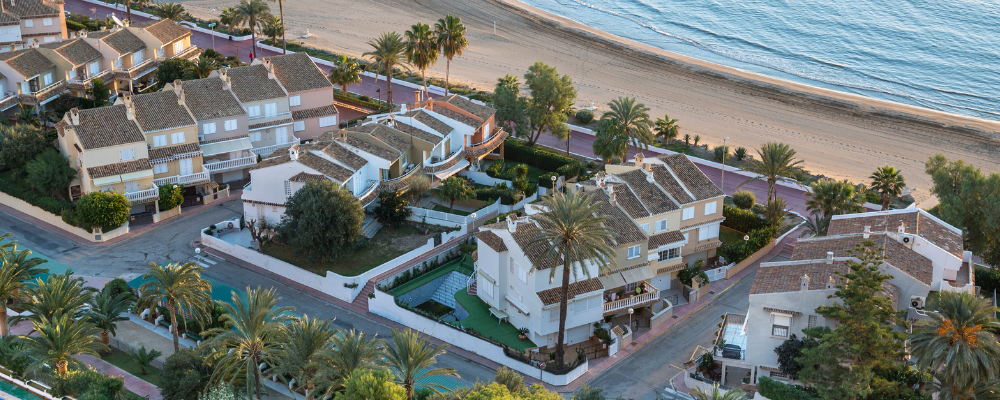 Airbnb properties offer real estate investors higher occupancy rates than long term rental properties. This also depends on the location of the property, as some areas have higher demand overall for short term rentals, and some areas have seasonal demand. However, Airbnb properties generally have a higher number of booked nights and therefore a higher rental income.
Portfolio diversification
Adding short term rental properties such as an Airbnb property to your real estate portfolio is a good way to diversify. An Airbnb property will give investors access to the vacation rental market, by earning rental income and reaping the benefits of property appreciation over time. Investment property options such as this can be a great addition for any real estate portfolio.
In some states, Airbnb properties can be a good tool to use for tax benefits. These include tax deductions like depreciation, mortgage interest, insurance and more. It's also important to consult with a tax professional to understand the specific tax advantages available in your area.
Drawbacks of Airbnb Rental Properties
While investing in Airbnb rental properties can have advantages, it's essential to consider the potential risks and challenges as well. Thorough research, due diligence, and understanding the local market conditions are crucial before making any investment decision.
Airbnb properties are subject to market volatility, which means that an Airbnb host's rental income is impacted by this too. Factors such as economic downturns, changes in travel patterns, or local events can impact the demand for Airbnb properties. For example, travel bans from the recent pandemic led to a drastic decline in occupancy rates for short term rentals and therefore hosts received less rental income.
Depending on the location of the property, hosts may experience seasonal or cyclical demand patterns. For example, if the property is in a beach or ski resort area, demand may be high during specific months (summer and winter) but lower during off-peak seasons. This can result in inconsistent rental income throughout the year.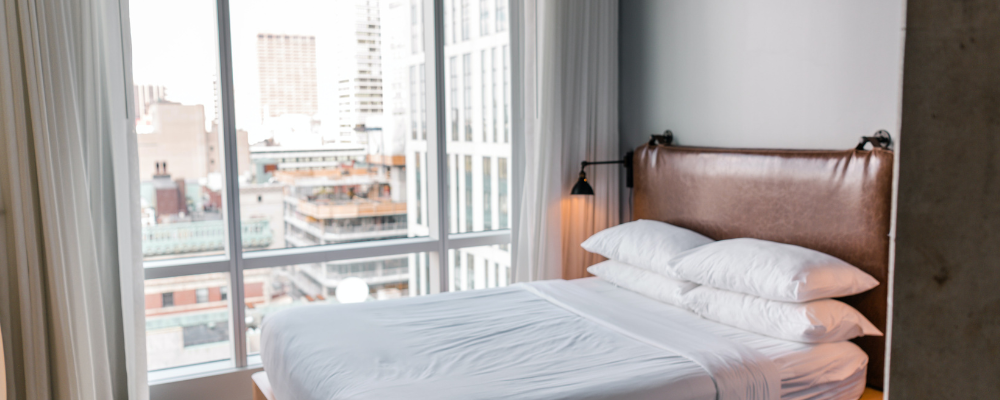 The competition amongst short term rental properties is high, particularly in areas which experience seasonal demand. Airbnb's popularity has also led to an increase in the number of hosts and listings, which results in more competition for hosts on the platform. As such, Airbnb hosts need to stand out from the crowd and make sure that their rates are competitive.
An Airbnb property requires active property management. A higher turnover of guests means that the property needs to be seen to, which requires time, energy and attention to detail. Not only that, but part of the property management also requires dealing with guests, key exchanges, cleaning (which requires cleaning fees) and maintenance. These tasks can be demanding for hosts who don't have enough time, and it may or may not be feasible to get a property management company.
With a higher number of guests coming and going, there will be more maintenance and repairs required for the property as more wear and tear is likely to occur. Furnishings, appliances, and other amenities may experience more frequent use and require regular maintenance or replacement.
Skills Needed To Be A Good Airbnb Host
To become a good Airbnb host, there are several skills and qualities that can contribute to your success. Here are some important skills to consider: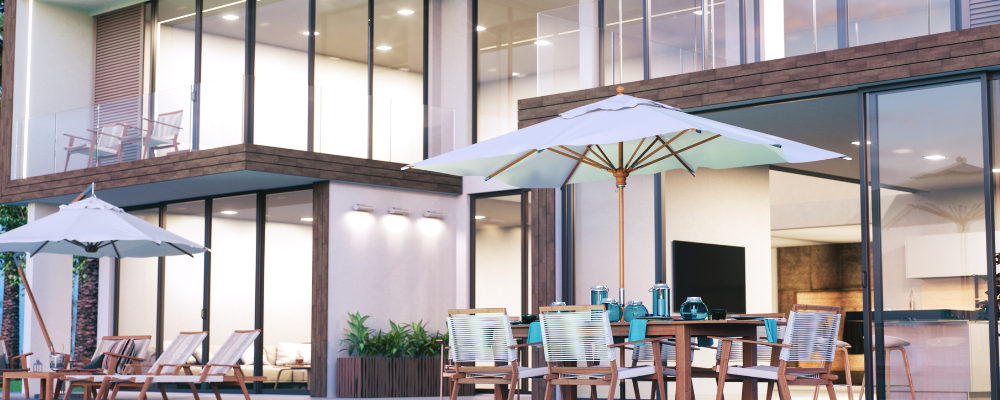 Good communication is one of the most vitals skills needed to be a good Airbnb host. Keeping guests happy will require prompt, clear and detailed communication. This will also help with getting a good rating and attracting more guests. Clear communication will show guests that you're attentive, help to build trust and create a seamless and easy process.
Organization and attention to detail
Managing an Airbnb property requires good organizational skills. Keeping track of bookings, maintaining a clean and well-stocked property, and ensuring everything is in order before guests arrive are essential. Good Airbnb hosts will pay attention to details like cleanliness, providing fresh linens and toiletries, and ensuring that all amenities are in good working condition.
A high turnover of guests often lends itself to unexpected situations, so a good Airbnb host will need to be adaptable and flexible. Guests may have unusual requests or have a problem while they're staying in the home. Hosts need to be adaptable enough to manage these quickly and proactively. This requires problem solving skills, and flexibility to work with the guests and their unique situation.
Being a good Airbnb host means providing good customer service to guests. This means responding to communications promptly, being welcoming and being available to your guests during their stay, should they need anything. Good customer service can go a long way to creating a positive experience for guests who will then recommend your property to others.
Being able to market the property well, is a key skill to have when it comes to making a success of an Airbnb property. This means taking good photographs, writing a detailed description and highlighting the best features of the property. A knowledge of the local market is a big plus and will help with marketing the property.
Managing the financial aspect of your Airbnb business is crucial. Understanding pricing strategies, optimizing rates based on demand, and keeping track of expenses and income are important skills to maintain profitability. There are a lot of moving parts with Airbnb properties, and it's easy to miss things or make mistakes with the financial side of it. So, good financial management skills are crucial to making a success of an Airbnb property.
Is It Difficult To Get Airbnb Guests Consistently?
Finding Airbnb guests is the key to having a successful Airbnb rental, however this can sometimes be a challenge. Finding guests for your Airbnb property is never going to be 100% consistent, based on the nature of the vacation rental industry. So, it's a good idea to prepare yourself for some vacant periods and make sure that you impress potential Airbnb tenants wherever possible.
The following factors impact the level of consistency in which you'll find Airbnb guests:
Location: Properties that are located in areas with a high demand for short term rental properties, or high traffic vacation areas are likely to find guests easier. This means that the location of the property has a large impact on the consistency of bookings. Proximity to local attractions will also impact the level of guest interest in a property and therefore the number of bookings.
Property type: The type of property will impact the level of guest interest. For example, properties that have WiFi and a larger number of bedrooms to accommodate a family, may attract a more consistent number of guests.
Pricing: The price of Airbnb rentals will impact the level of interest. It's important to price the property comparatively, according to the market, or even offer flexible pricing for different purposes. This can encourage guests to choose your property over others.
Competition: Some areas have stronger competition than others, and the more competition, the less likely you are to have consistent guests. Differentiating your property through unique features, competitive pricing, excellent reviews, and exceptional hospitality can help you stand out and secure more consistent bookings.
Guest reviews: Receiving positive guest reviews is one of the most important ways to generate a more consistent level of bookings. Guests often rely on reviews from others to make their property choice.
Marketing: Effectively marketing the property by highlighting the amenities and using great photographs will help attract consistent guests. Marketing the property on social media channels and to your own network is a good place to start.
Superhost status: Becoming an Airbnb Superhost can enhance an Airbnb host's credibility and visibility on the platform. Superhosts are recognized for their exceptional hospitality and consistent positive guest experiences. As such, this status can help secure a more consistent number of guests.
Should You Start An Airbnb Business?
The decision on whether to do traditional renting or Airbnb hosting, comes down to personal preference. Now that you've read about the pros and cons of Airbnb rentals, you should have a better understanding of the risks and rewards that come with this type of investment property. When deciding whether an Airbnb business is the right choice for you, consider these factors:
Costs: Being an Airbnb host can become a full-time business, so it's important to look at all the costs involved and see if these work for your financial situation. These include property maintenance, cleaning fees, insurance, service fees, Airbnb fees and so on.
Suitable property: An important step to take is to make sure that the property being purchased, or the investment property you already own, is suitable for Airbnb. This means looking at the location, property type and local regulations.
Hosting: A huge factor that comes with an Airbnb property is hosting guests. Consider whether you have the capacity to deal with guests on a daily basis and can manage the property effectively. This can be a full-time job itself, so people who don't have much time may want to reconsider.
Local regulations: Familiarize yourself with the local laws and regulations, as this will help you decide whether Airbnb rentals are right for you. Some cities and states have restrictions around short term rentals, so it's important to check this.
Risk: With any investment property, there will be a certain amount of risk. Look at the risks associated with an Airbnb rental property and decide whether it's within a level that you're comfortable with, or not. Things like property damage, difficult guests and liability issues may be a deal breaker for some investors.