Buying multiple rental properties is a common strategy used by investors to expand their real estate portfolio and build wealth. The process of going from owning a single rental home to owning and managing multiple properties at the same time can be daunting, but there is good news for the investor willing to meet the challenges.
Once you've purchased your first rental property, you already have a more clear idea of what needs to be done to ensure that one is successful and profitable.  From there, it's just a matter of replicating the steps you took to add the first one to your portfolio. A single successful rental property will generate monthly cash flow for the investor, all while steadily appreciating in value. This cash flow is scaled up every time the real estate investor adds another successful rental property to their repertoire, making it an enticing strategy for achieving financial independence.
That being said, there are some important things you'll need to keep in mind if you are planning to buy multiple rental properties. It's not as simple as acquiring them alone – these properties need to be vetted carefully to ensure that they'll give the investor the outcome they want and then managed the right way so they meet the necessary goals. 
This is how to buy multiple rental properties in the right way: 
Build A Rental Property Portfolio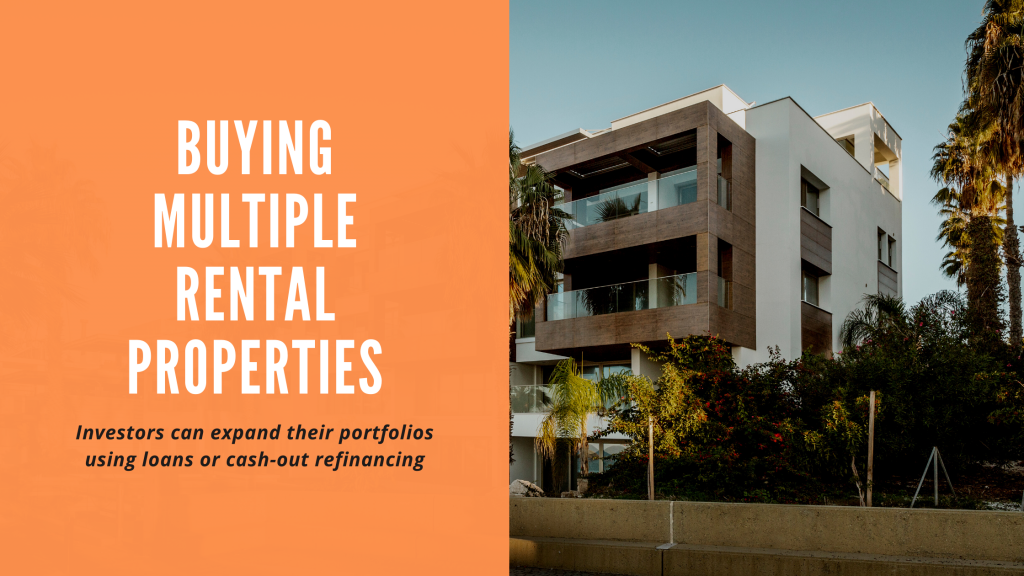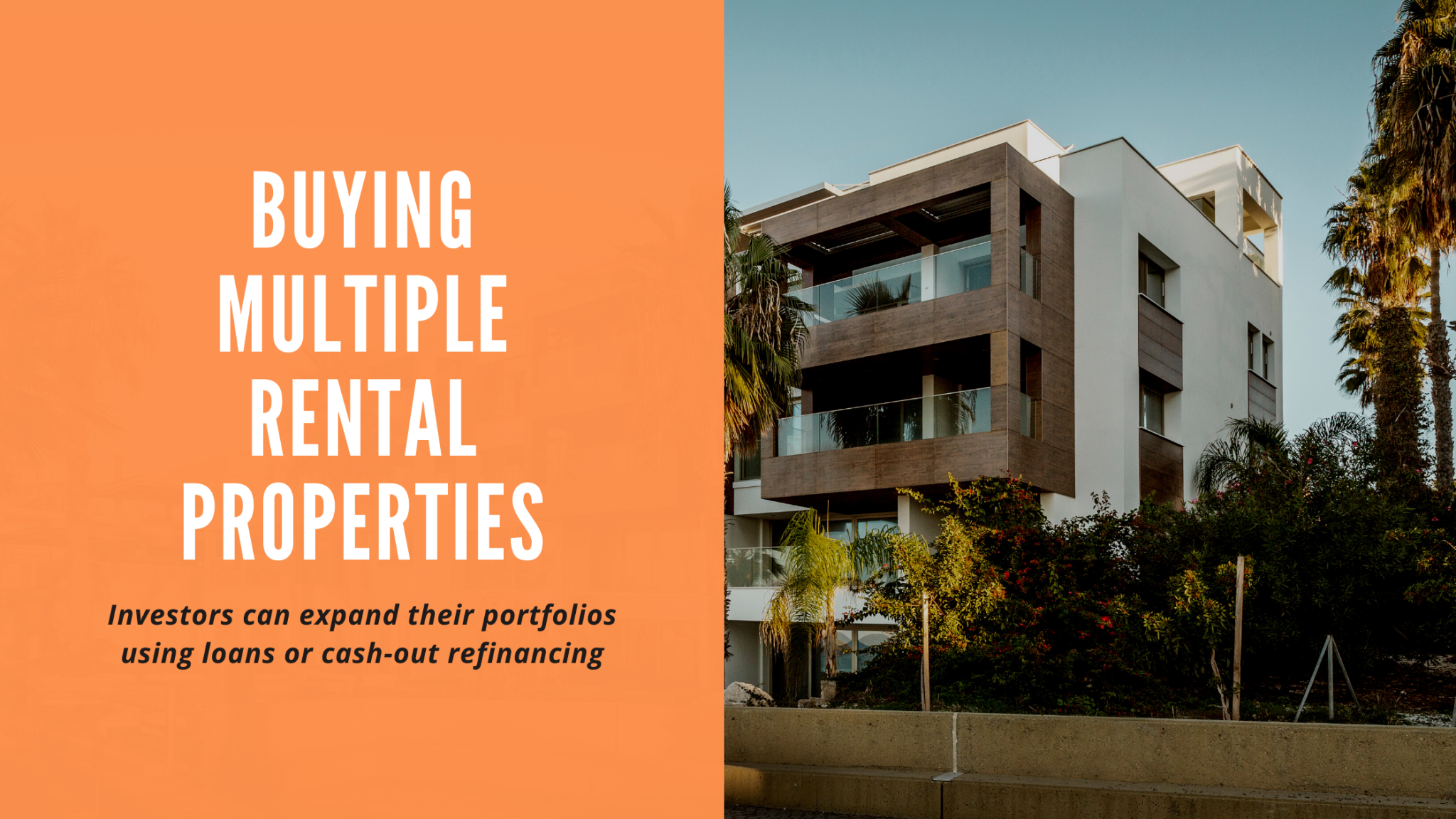 Buying a second rental property will be very similar to buying your first, and there's very little about the process of acquiring the home that changes. That's one step you are already familiar with and can stop worrying about. The biggest difference between having a single rental home and having multiple properties will be in how you fund and manage them.
The key is to ensure that your first rental property is stable and already earning positive cash flow. This makes it much easier to reinvest your profits into other rental homes – you want to be sure you walk before you run or risk encountering expensive and difficult challenges that could be avoided. 
There are a variety of ways that an investor can use their first rental property to secure the purchase of a second. One such way is if the property has a certain amount of equity which would make you eligible for a cash-out refinance or another line of credit used for real estate. 
Another possibility is for the investor to obtain a loan from a lending institution like a hard money lender. What's worth noting here is that financing several investment properties will come with varying underwriting practices and approval requirements that may not be similar to your previous home loans. Despite working with a lender, you will still need to put down a down payment in order to acquire these homes. 
Managing multiple rental properties is also a whole other ball game compared to owning and operating a single one. It's best for the investor to set aside additional funds for things like advertising for tenants, screenings or for contracting a property management company should there be too many to handle personally.
Selecting The Type Of Rental Property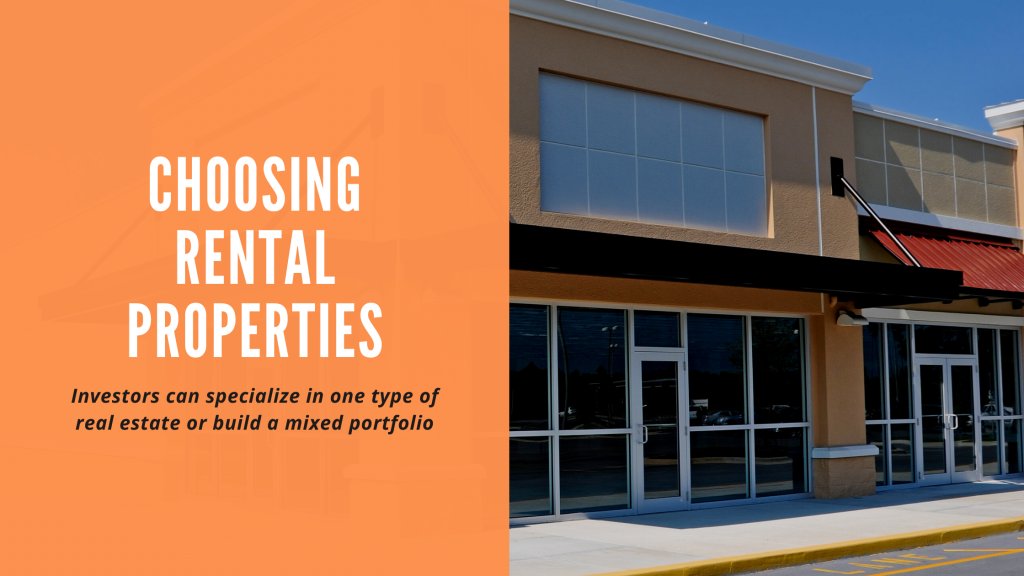 If you're interested in purchasing several rental properties, you need to have a good idea of the types of properties you are interested in, how you will manage them effectively and what kind of cash flow will be possible. 
Some real estate investors prefer to invest in one type of property, usually single-family residential homes, while others prefer to take a mixed approach. Sticking to one type of real estate is useful in the sense that the rules of investment will be the same as other homes that you have purchased, making them more familiar and easy to deal with. 
Mixed portfolios on the other hand will include a variety of property types, from residential homes to apartment buildings and other commercial ventures. The draw of using a mixed approach is in diversification. While more complicated to manage, dealing in multiple types of rental property gives the investor access to higher capital potential while also protecting them from downturns in the market. Say commercial real estate was to go through a dip similar to the one seen now during the pandemic – the investor that has counterbalanced their portfolio with residential properties at the same time will be better off than the investor that has specialized in commercial properties alone.  That's what makes it so important for the investor to align their choice of investment property with their financial goals.
Part of this decision-making process will be to take a closer look at your cost of living, and the income you will need to sustain yourself if you were earning money only from real estate. The number you come up with should guide your investment decisions and keep you accountable to that goal, motivating you to succeed.
Buying And Managing Multiple Rental Homes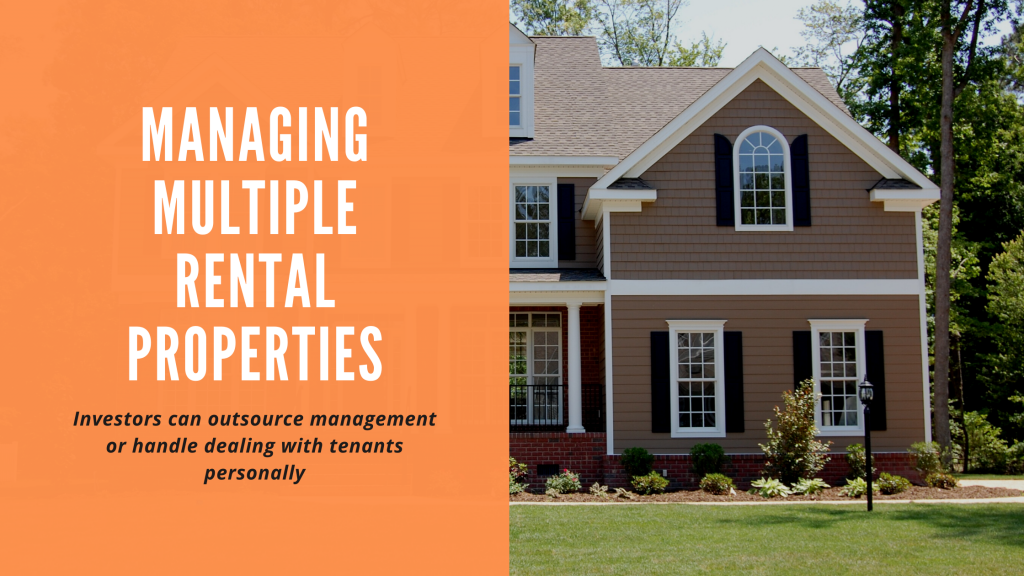 Making sure that multiple rental properties are successful at the same time can be quite a challenge. Economies can turn and have an effect on things like how much tenants can afford, leading to higher vacancy rates. For the investor to keep their investments performing well, they need to ensure their vacancy rate and tenant turnover is low, the rent is marketable but covers costs and other expenses are minimized to reserve more capital. 
Managing your rental properties effectively has an impact on your funding options from lenders. This is because some lenders will prefer your first loan with them to have "seasoned" meaning it has been in effect for a set period of time before they will grant you a second. 
Stabilizing rental property involves filling vacancies, lowering tenant turnover, collecting market rents, and minimizing capital improvements. When applying for a home equity loan or line of credit, most lenders prefer a fully stabilized rental property. Certain lenders require a six- to-12-month seasoning of your first loan before they'll loan on another rental property. Others may not have this same requirement, but may not offer loan terms and rates that are similarly favorable.  
If an investor is planning to make use of a cash-out refinance instead of a full loan, there is no seasoning required, but they may want you to put in a bigger portion of the equity as a result. It's important to take the time to talk to different lenders and find out what they could offer you. Working with the same lender long-term can lead to more favorable terms – it comes down to showing them consistent results that are mutually beneficial. 
Along with deciding how you'll finance your property purchases, it will be essential to think about how you'll manage them and what that will cost. This is especially important to consider if you plan to have a mixed portfolio with a variety of property types. Handling the management of a single residential property will be different from managing an apartment building or commercial space. 
For this reason, many investors decide to work with a professional property management company that can take on tasks like tenant screening, rental collections, complaints and evictions at a cost. Investors often consider the cost worthwhile because it allows them to have less active input into the properties, freeing them up to pursue other things.
Evaluations And Positive Cash Flow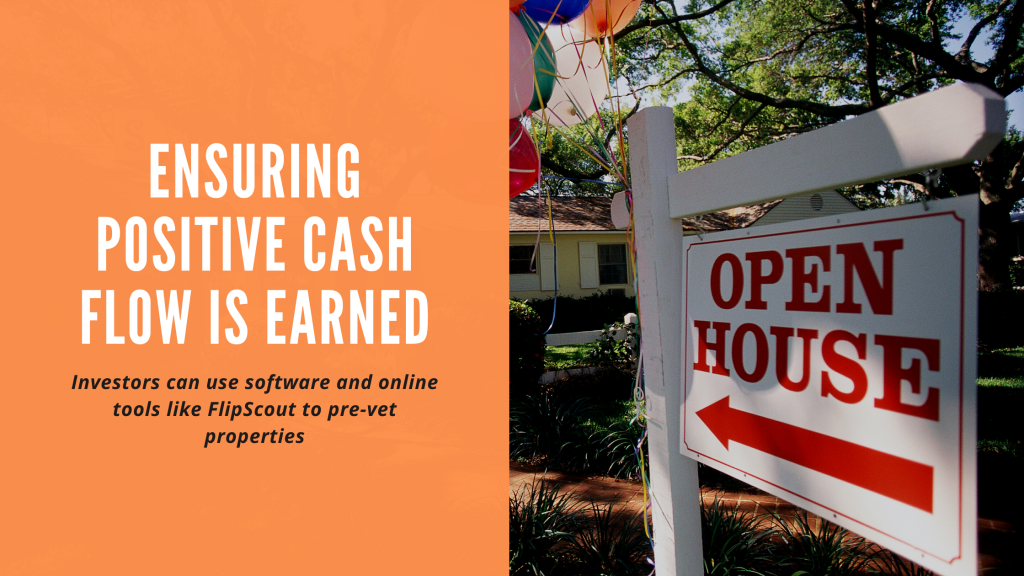 Ensuring that a property will offer you positive cash flow will depend on the type of rental property you've chosen to invest in, and where that property is located. Investors often make use of software or other online tools to narrow down potential homes that they can buy and rent out for a profit. Zillow, Redfin, FlipScout and other tools can be used to find undervalued properties that can be turned into sought-after rental homes. The investor can also try working with a real estate agent that specializes in the neighborhood you are planning to buy into.
Part of finding these properties will be to go through a careful vetting process. You'll want to be sure that the homes you are interested in are priced correctly and will offer you the income level that will justify that price. The start of this vetting process is to compare the property to other, similar homes recently sold on the market. 
The next step will be to run the property details through a Rental calculator. This will give you a close estimation of the kinds of profits you can expect to make from that home specifically. From there it's as simple as estimating the general expenses you will be liable for while owning the property. If the profits are enough to cover those expenses comfortably, that property is worth investing into. 
Other beneficial factors will include how close the property is to central or city spaces, the quality and cost of living in that area and what amenities it has to offer to potential tenants.  Market conditions and prices can change, but these characteristics will always be appealing. 
Remember that your final goal here is to have a profitable portfolio that covers your personal cost of living. If the property expenses are going to consistently go over the incoming revenue, you'll need to take a step back and think about how you can lower those expenses quickly. Expenses aren't always set either – some months the costs may be parr for the course, but in others you may need to advertise, do repairs or take on other actions that will increase the number you spend.
Buying multiple rental properties is a natural next step to the investor that owns a single one but is looking to broaden their horizons. Establishing a rental property portfolio is a historically sound way of growing your financial independence and supporting you if you wanted to leave full-time employment. 
That being said, investing in several rental homes at the same time is challenging. You'll have to decide which type of rental property you want to invest in – either specializing in a single kind or building a mixed portfolio with residential and commercial properties. All that's left is researching and acquiring the properties, and making sure they are managed effectively whether it's by you personally or a professional property manager.