While most investors stick to purchasing buildings that are already constructed, some also opt to take on the role of a developer as well the financier. Here is a look at the differences between buying land to build a house and purchasing a property that has already been constructed.
Is it Profitable to Buy Land and Build a House?
Yes, it can be very profitable if you make a wise investment and have a solid plan in place before purchasing. But buying raw land and building a home on it yourself has additional risks compared to purchasing a building that's already been constructed. It's a bit harder to gauge how much the property will be worth once it's built and how much it will cost to construct, especially if it's in a remote location.
But if you are willing to factor in these added variables, purchasing land can be a wise investment with unlimited potential. Raw land is typically much cheaper than purchasing an actual house or commercial space, so if you do your due diligence, you can often get a great deal
Plus, it can be a rewarding experience to build a new home from scratch. But it's a larger undertaking than simply purchasing a distressed property and flipping it. So, it's wise to have all the financing and construction plans in order before you purchase, so you don't get in over your head.
How to Build and Sell Houses for Profit
Building a home from scratch, then selling to a buyer can be a long and arduous process. But if you have a solid strategy it will pay off in the long run. Here are the basic steps on how to build a home to sell for profit.
Do Your Research: 

It's vital to do a lot of research before you purchase the land. If you build property and it doesn't sell, you're going to lose a lot of money. So, it's important to do a lot of research beforehand to ensure your investment will pay off. Things to look for when purchasing raw land include location, zoning, potential hazards, and proximity to utility lines. You should also look at comps in the area if you have an idea of what kind of house you're looking to build. Or if you aren't sure, you should see what's popular in the neighborhood and crunch the numbers to figure out what makes sense. 

Find a Plot of Land: 

Next, you need to find a plot of land that meets your criteria. This could be raw land, or you could look for a distressed property and tear it down. Raw land will be cheaper because you don't have to factor in the added cost of purchasing the home and paying for the demolition. But you may not be able to find undeveloped land available in a popular residential area, so you'll have to weigh the costs to see what is feasible. 

Begin Construction: 

Once you've purchased the land, you can begin construction. It's wise to have a construction strategy in place before you buy, so you can be sure that you don't lose any time. The construction is the riskiest part of the whole project and it's when the most can go wrong. So, it's important to hire a solid team to be sure that everything goes according to plan. This includes general contractors, architects, inspectors, trade professionals (plumbers, electricians, HVAC technicians), and even your lender to ensure you have the money to complete the project. 

Market the Property: 

Once the home is finished and it's passed an inspection, it's time to find a buyer. If you want to sell as soon as possible you may consider hiring a realtor. Before you even finish construction, you should reach out to local brokers and other real estate professionals to be sure that there will be in demand by the time you finish construction. Most markets have hot and cold seasons, so you want to be sure you finish construction at a time that there will be a pool of interested buyers available. 

Close the Sale: 

Once you've found a suitable buyer, it's time to close the sale and reap the rewards of all your hard work. Hopefully, you'll be walking away with a large check and not cutting your losses. But either way, it will be a rewarding feeling to finally sign the contracts and hand over the keys. 
Important Things to Know When Building a House
The most important things to understand when building a house are the added risks. There are a lot more up-front costs associated with building a home from scratch, compared to purchasing a property that's already been constructed. So, if you don't crunch the numbers and prepare for unexpected costs, you may end up losing more than you put in.

The key is to have a solid plan of action and some liquid capital to bail you out if things go wrong. Also, be sure that you hire people you trust to do any work on your behalf. This includes construction personnel, as well as lenders, brokers, lawyers, accountants, home inspectors, and anyone else involved in the project. One misstep can jeopardize the entire project, so you must assemble a reliable team to get the job done right.
Is it Better to Build a House or Buy a House?
It depends on the circumstances. Building a home carries more risk and requires more up-front capital. But if you have a good eye and a solid plan, you can often get a great deal and make more profit than if you bought a property that was already constructed.

But it's definitely not for novices and there is a lot that can go wrong that will cost you time and money. So, you'll have to be sure that you have the requisite experience and business infrastructure to be able to handle the added risk
Pros and Cons of Buying a House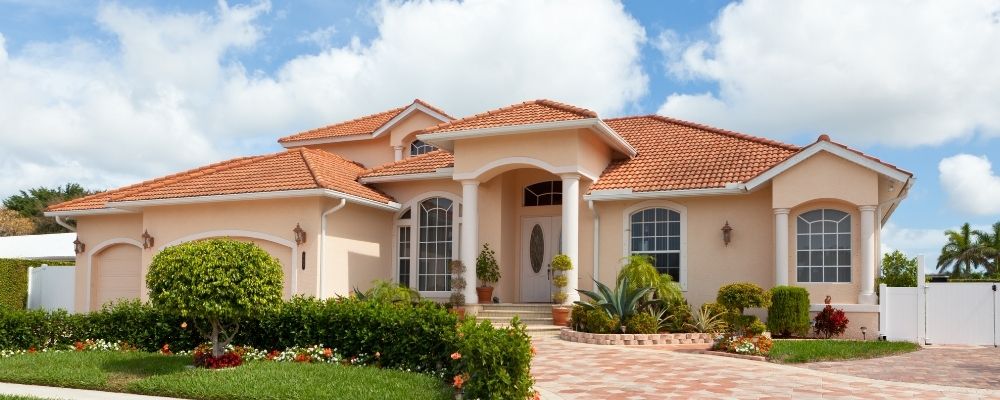 There are several benefits to buying a home that is already constructed and then either flipping it or renting it out. It's a simpler strategy compared to constructing a property from scratch and is better for smaller investors and beginners who don't have the knowledge or experience to handle the development phase.
But when you purchase a property that's already been constructed, you have to work with what's already there. So, if the property is distressed or out of date, you may have to put substantial work into rehabbing it anyway. In some cases, it may be easier to just knock it down and start from scratch. Plus, the cost of the real estate itself will be higher than if you simply purchased raw land to develop. But you won't have the added development costs either, so you'll have to crunch the numbers to see what makes sense.
Pros and Cons of Building a House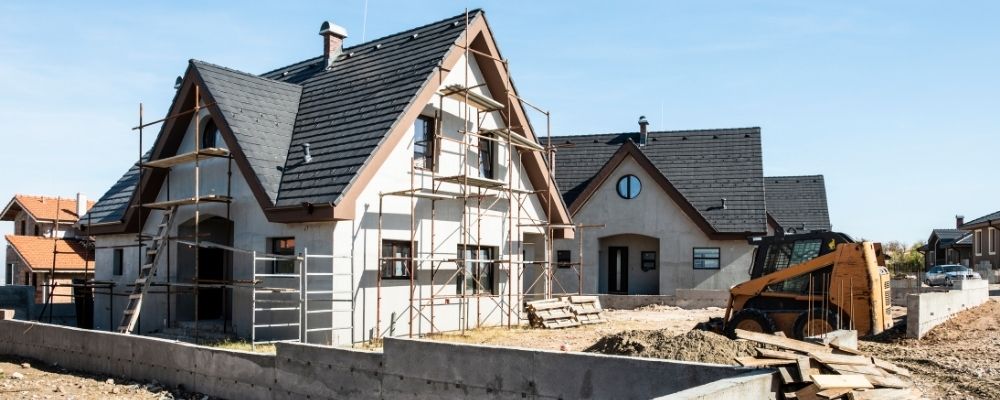 Building and selling houses carries more risk and requires more expertise. It takes more research to determine what a raw plot of land will be worth if developed and you have to weigh that against the cost of building a new property. It's not quite as simple as analyzing comps in the neighborhood and finding a property you can scoop up at a discount.

But there is a lot of money to be made if you can handle the additional risks. If you find a good deal and hire a savvy home builder who can do quality work at a reasonable price, there is no limit to the amount of profit you can make. Plus, it's a rewarding experience to see the development of a home from start to finish.