The Arizona housing market has been a top performer for years and continues to be a strong market. The pandemic has impacted Arizona much like it has many other states, however Arizona remains robust in the real estate space. If you're thinking about investing in a property this year, take a look at our Arizona housing market predictions for 2022.
Arizona Housing Market Predictions - Key Points
The pandemic led to a major shift in the real estate market, and this has been seen all through the country. Arizona's house market has been red-hot for many years, however in recent times, it has begun cooling down. Rising mortgage rates have been icing many buyers out of the market, so like many other states, Arizona is seeing a decline in home sales and an increase in the number of listings. However, amid real estate woes, Phoenix remains a hot housing market. We'll take a look at why this is the case, and what the Arizona housing market predictions for 2022 look like.
Average house price in Arizona
The average home price in Arizona in 2020 started off below the $300,000 mark, and by the time 2021 hit, it breached the $350,000 mark. House prices have been on a steady incline since then, to reach the current median sales price of $466,800, which is a jump of 18% over the last year. However, house price growth has begun to slow its furious upward pace as interest rates put a dampener on the market.
Are house prices going down in Arizona?
House prices in Arizona continue on their upward trajectory and there have been no declines as yet. The likelihood of declines is based on what the interest rates do next. The current interest rate is pricing many buyers out of the market however it remains a sellers' market in Arizona for now.
Mortgage rates on a 30-year loan were 5.25% as of August 2022, in comparison to the 3% mortgage rate 1 year ago, this is bound to impact house price growth as buying power decreases and inventory rises. For now, however, house prices continue to rise.   
Arizona housing market statistics
Housing Affordability Index
Population Size In Arizona
Mortgage Rates (30-Year Fixed)
While Arizona is the sixth largest state in terms of size, it's the 14th largest state when it comes to population. Arizona has a large population of 7.3million. The state has experienced the most growth over the last 40 years, and the main population is in the state capital, Phoenix, and the next largest city, Tucson.
The median household income in Arizona is $58,945, which is lower than many other states. Maryland currently has the highest median household income of $94,384, and Mississippi has the lowest with $44,966. Which means that Arizona is on the lower end of the household income spectrum.
Arizona scores 66% on the housing affordability index, with Phoenix affordability hitting double its longer-term average. Sierra Vista-Douglas metro has the highest level of affordability across the state, for those who are earning a median family income.
Home sales in Arizona totaled 10,199 in June 2022. This was a 20.1% decline year-over-year. The metro with the fastest growing sales price is Litchfield Park, with a 39.3% sales price growth. In June 2022, Arizona had 32,917 listed homes for sale.
Homes are currently spending about 28 days on the market, on average in Arizona. This is 2 days more than the previous year. There were 14,788 newly listed homes in the state and a 2-month supply of houses midway through 2022.
The median sales price in Arizona is $466,800, which is 18% higher when compared to the previous year. About 42.7% of homes sold above their listing price with a 100.4% sale-to-list ratio. The average price per square foot in Arizona is $264.
The Arizona mortgage rates for a 30-year fixed rate mortgage are 5.25%, while a 15-year fixed mortgage has a rate of 4.75%. Experts at Freddie Mac expect the overall mortgage rates across the country to average 5% for 30-year fixed rates in Q4 of 2022, so Arizona is not far off the nationwide average.
The unemployment rate in Arizona was a low 3.3% as of June 2022, which means there are roughly 117,000 people unemployed, out of a population of 7.3million. The unemployment rate in Arizona reached a major high once the pandemic hit in 2020, hitting the 13.9% mark. Since then it has made a remarkable improvement.
*All resources for this data can be found at the end of the article
Predictions for Arizona housing market in 2022
Why is AZ housing so expensive?
It's been a seller's market through and through for Arizona over the last 2 years, with competition getting stiffer as the months progressed. Along with the higher prices, homes have been selling faster, and this is thanks to a few factors:
Low mortgage rates last year created a high demand for homes.
This led to a lack of supply, both in existing homes and new builds.
Many people from expensive coastal areas have moved inland as a result of increased home prices.
Remote workers are looking for bigger homes.
Construction supply chain problems have led to a back log in home builds.
Buyers have been bending over backwards to meet seller requirements which has led to a 30% increase in just 1 year in home prices. This demand can also be attributed to the influx of people wanting to move to the state, where they can experience a higher quality of life at a more affordable rate than some other areas.
Phoenix attracted 163,000 new residents over the last 10 years, but the number of available houses for the area remains too low and therefore prices continue to rise, even though mortgage rates are rising. The population in Arizona has also boomed over the last decade, causing an uptick in housing demand. The most expensive city in the state of Arizona is Paradise Valley, which has a median property price of a whopping $2.9 million.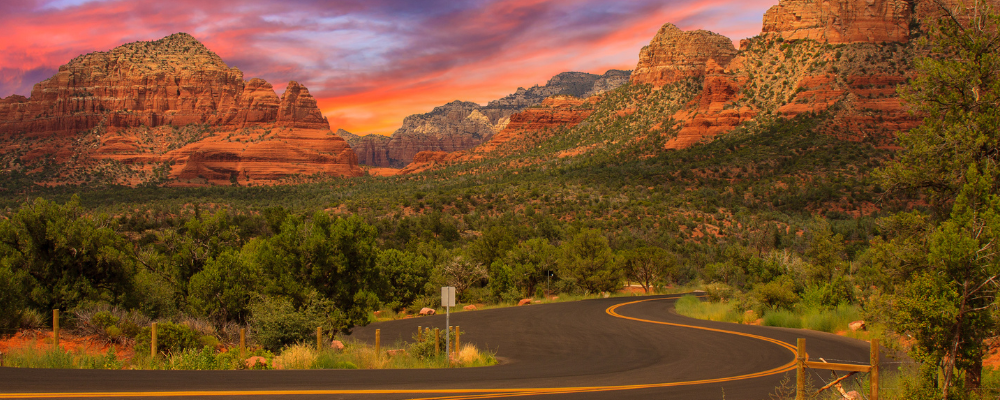 Will the housing market crash in Arizona 2022?
The question many people in Arizona are asking is whether the housing market will crash, given the low inventory and rising mortgage rates that we've seen so far in 2022. With social and economic opportunities attracting new residents to the state, and Arizona construction not keeping up with the population increase, the state has moved from being an affordable housing destination to a place where buyers are getting iced out of the market.
Recently however, the number of listings has begun to increase, and inventory is growing which means that home prices may not continue on their steep incline over the rest of the year. In fact, home prices are expected to level out over the second half of the year, according to Trevor Halpern, a Phoenix-based real estate agent. Halpern said "According to the Cromford Report, if everything keeps going the way it is going, we should see some sort of balance in August or September. So far, the shift toward market balance has not caused home prices to drop."
He then went on to indicate that the housing market may not crash because, "We haven't seen price decreases yet. It's hard to say whether we'll see them or not. It really depends on where interest rates go. Now buyers are in a position where they can negotiate; however, with their interest rate, they may be priced out of the market simply because interest rates have gone up so much."
Where to find affordable housing in Arizona
Even though Arizona house prices are still on the rise, there are some areas where affordable housing can still be found. The following areas are some of the best places for first-time home buyers or investors to dip their toes into the real estate market.
The most affordable housing market in Arizona lies in Dolan Springs, where the median property price is just $147,000. Dolan Springs lies in the Mohave County and according to Realtor.com the median listing price is around $139,900. The median home listing price per square foot is $154. Well below the state average, the area offers a small-town life, just a short drive from Las Vegas.
Tucson offers a good quality of life at a more affordable price, with many attractions including museums, the Fox Tucson Theatre and more. Tucson's cost of living is 10% lower than the average across the country. The average price of a house in Tucson is $155,300, which falls well below the average median sales price of homes statewide at $466,800.
Tucson attracts many tourists with its sunny weather and rich culture, which makes it a hub for real estate investors who can purchase properties to use for short-term rentals. According to Realtor.com home sales are expected to increase by 14.2% in Tucson in 2022. Making it one of the most exciting housing markets to get into this year.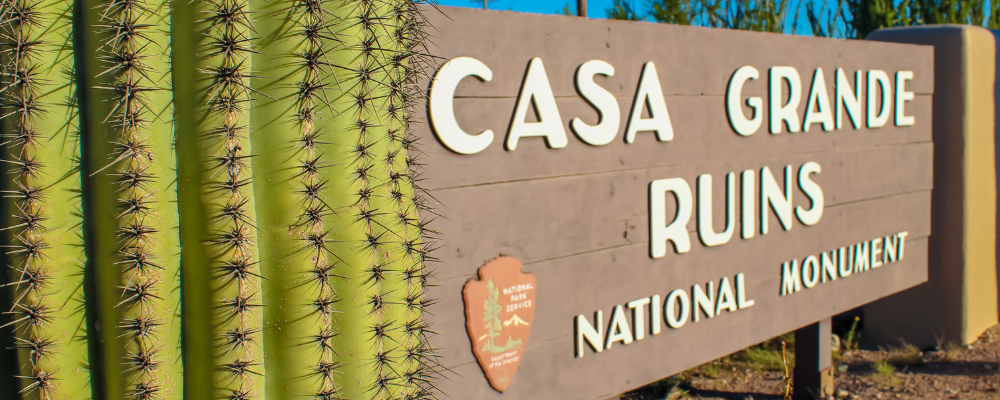 Coolidge has its roots firmly entrenched in its history with the likes of the Casa Grande Ruins National Monument, and many old buildings and attractions celebrating people such as John Wayne. The average home in Coolidge costs around $113,100, and the average rent price sits at just $842, which makes this town one of the most affordable places to live in Arizona.
Hottest housing markets in Arizona
These housing markets may not be the most affordable, but they are booming, and this is good news for real estate investors.
Phoenix continues to be a major hotspot in the Arizona real estate market and across the US. It's become a hub for people who are migrating as a result of the pandemic, as such the demand continues to sky-rocket in Phoenix.
The Case-Shiller house price index indicates that Phoenix is just over 10% higher than the national average for repeat home sales, sitting at a 31.3% increase. According to CoreLogic HPI, Phoenix had a house price increase of 30.4% year-over-year in March 2022, and Zillow experts predict that Phoenix will be in the top 10 hottest housing markets for 2022 in the US.  
Mesa has been rated as one of the top housing markets in the country, with a median selling price increase of 26.4% over the last year. The median home value is $424,977, and the economy in this sunny town is booming. Mesa offers residents a small-town life, not far from the big city bustle of Phoenix.
In Mesa, in April 2022, 60.1% of homes were sold for more than their listing price, which further indicates the flourishing housing market in this town. Rent prices in Mesa have increased by 27.7% as people move into smaller towns with bustling housing markets.
Rent prices in Gilbert rose by 93.1%, which indicates an influx of people into areas outside of Phoenix. Gilbert is located in Maricopa County and is known as the "biggest small town" in the state. It's a small town with a big personality. The median sales price of homes in $600,000 and the average days on the market in Gilbert is 26. Home prices in this town have increased by 18.9% over year-on-year, and Gilbert scores a 73 on the Redfin housing market score.
Is it a good time to buy a house in Arizona 2022?
Buying a house in 2022 isn't guaranteed to be a simple process, the nature of the market has been somewhat unpredictable thanks to the impact of the pandemic. However, Arizona remains a strong real estate market, and there are many areas where first-time home buyers or investors can purchase more affordable properties.
The market in Arizona should be levelling out towards the latter part of 2022, according to real estate experts, so for buyers this may be a better time to purchase. While mortgage rates are still high, inventory is increasing in the state, which is likely to slow down home price growth. Home prices have not yet dropped in Arizona, but it remains to be seen what impact future interest rate changes will have on the real estate market.