Have you ever thought about making money with real estate?
Interested in doing your first "flip", or becoming a buy and hold investor?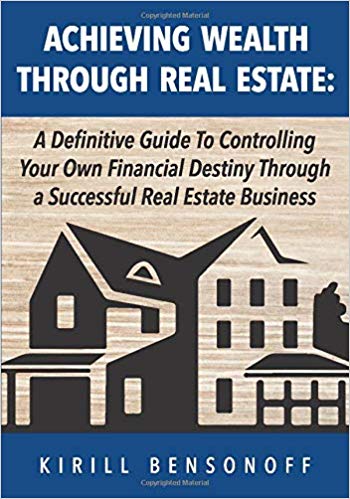 Achieving Wealth Through Real Estate
In Achieving Wealth Through Real Estate: A Definitive Guide To Controlling Your Own Financial Destiny Through a Successful Real Estate Business, author and entrepreneur Kirill Bensonoff takes you through the process of starting your own real estate business, step-by-step.
After you read this book, you will know everything that it took years for other investors years to figure out – ​by the end of this short read, you will have all of the information needed in order to start successfully investing in and profiting from real estate.