Fixer upper homes can be extremely affordable however they typically need a lot of work. When it's done right though, investing in fixer uppers for flipping purposes can be a profitable strategy. First, you'll need to know the pros and cons of buying a fixer upper before you begin searching for one.
Buying a fixer upper home can be a successful investment opportunity for real estate investors who are looking to fix and flip a home or rent it out. They present an opportunity to buy a house that is in need of major upgrades, fix it up and then increase the value of the home from these improvements. This means that once it is sold again, the house can generate a profit, or it can be rented out and generate a higher rental income.
Before heading down this road, let's take a look at the pros and cons of buying a fixer upper, so that you can decide if this the right real estate investing strategy for you.
Pros of buying a fixer upper house
If you're considering buying a property that needs work, it's worth looking at the benefits of this strategy, as there are major drawcards to buying a house for a cheaper price and then renovating it, in order to make a profit in the resale.
Typically, there is less competition for fixer upper houses due to the nature of them needing repairs and renovations. This means that you're less likely to end up in a bidding war with multiple other buyers and having to offer more for the house than you would've liked to. Less competition means that the sale can go quicker and more smoothly, and you're more likely to close the deal.
Due to the fact that fixer uppers are in need of repairs, they are typically priced well below market value, which makes them attractive for investors who are looking for more affordable properties. You'll need to spend money on the home improvements and repairs however this can be spread out over time. The initial outlay of capital is lower, which makes these homes easier to access for more investors and the bottom line is that they can save money.
One of the biggest advantages to buying a fixer upper property is the fact that they are customizable. Over the course of the home upgrade you can invest in the areas you choose, and you aren't bound to a home that's already finished.
So, if you'd like specific bathroom features you can add these, or if you'd like to add features that may make the house more appealing to renters, you can do that. Customizing the house according to your needs as an investor or home buyer can be extremely valuable later on, so this is a big plus.
Buying a house that needs improvements, means that you have the chance to increase the value drastically. You can choose specific upgrades that will add more value to the house and thereby fetch a much higher price if you decide to resell the house. It's important to work out the value of your renovations before you begin, so that you can make sure to do the necessary improvements that will increase the home's value the most.
5. Access to better neighborhoods
Often, houses in good neighborhoods that need a lot of upgrades won't be flying off the market in a hurry. This offers buyers who may not otherwise have been able to afford purchasing a property in a better neighborhood, the chance to access an area with an affordable house and then revamp it.
Another benefit to buying a house that needs improvements is that you have full control over the work that is done. You can make sure that every project is done according to the standard of quality that you'd like, and you can choose every feature of the project to align with the vision that you have for the home.
Property taxes are calculated according to the value of the property at the time of assessment along with the local property tax rate. Which means that houses with a lower value will tend to have lower taxes. This will only be in effect until the upgrades have been done, however it can lead to a big saving for homeowners.
Cons of buying a fixer upper house
Before you begin searching for a fixer upper house, it's vital to look at the pitfalls of this strategy as well. While it can be profitable, there are drawbacks to be aware of that can impact the success of the strategy.  
Some house renovation costs can be high, so depending on what needs to be done, you can easily end up spending more than you bargained for on the upgrades. The trick is not to get a house that needs repairs that could cost more than your budget. However, as we'll outline below, this isn't guaranteed as unexpected costs can crop up, particularly when you're buying a half-finished house.
Fixer upper homes often come with problems that you may not see initially. Even if you get a home inspection, there may be other repairs which are necessary, and these can be an extra expense. Unexpected problems can lead to extra costs which will drive you over budget and lead to the project costing more and being less profitable. Older houses are particularly prone to issues that may not be picked up at first inspection.
Extra costs are one of the biggest disadvantages to buying homes that need improvements. Due to the nature of unforeseen problems happening with fixer upper properties, these projects are prone to going over budget.
So, setting a budget for these home upgrades is necessary, however bear in mind that whether or not that budget is realistic will depend on the extra costs that crop up along the way. Whether it be a water leak or an electrical fault, extra repairs can lead to major unplanned expenses.
Buying a fixer upper home and renovating it is a project that may take several months or even years, and this is not likely to be a fast endeavor. For investors who are looking for a quick profit, this may not be the best solution because the repair projects could be major. For home buyers, this also may be problematic as living in a construction zone isn't necessarily feasible.
5. Limited financing options
Getting funding for a fixer upper home purchase and renovation can be difficult because traditional mortgages won't cover the home upgrades. Specific loans can be used to cover home renovations, however there are often restrictions to which types of home improvements and repairs can be done.
In other words, simply working out a monthly mortgage payment for this is not always an option. This can be limiting for your project, and leave you stranded without funding for some vital projects.
Important differences between a fixer upper house and a move-in ready home
Fixer-upper homes require large amounts of improvements, upgrades and renovations to be restored to good condition. These homes usually sell for less than other homes that are similar but in good condition, in other words less than typical market value. Fixer-upper homes are often bought to be renovated and sold again to make a profit.
Investors can use these properties for fix and flip projects. They can pick up cheaper properties, spend some money on upgrading them and then sell them for a profit. This strategy suits investors who want to be actively involved in an investment.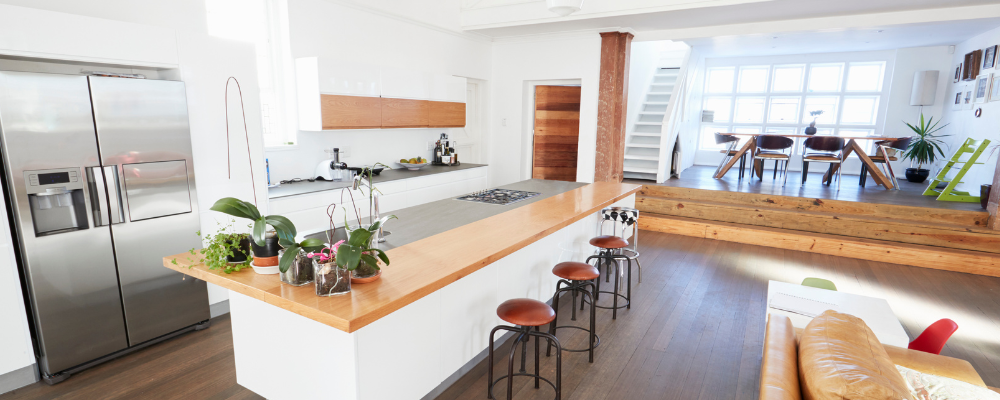 Move-in ready homes are essentially ready to move into, with little to no repairs or maintenance necessary. Many of these homes have already been upgraded before they hit the market and are therefore up to date. Move-in ready homes usually just require furniture and they're ready to be lived in. These are priced at or sometimes slightly above market value, depending on the home and the area.
Investors can purchase a turnkey property, which is a recently renovated move-in ready home, to use as a rental property. A turnkey home is a great investment potential for investors who don't have the time or energy to fix up a property.
How much should you offer for a fixer upper home?
Once you've found a fixer upper home that you'd like to buy, the next challenge is figuring out how much to offer for it, without low balling the seller. The key is to determine how much work needs to be done to get the house ready for occupation. Once you've worked out what projects need to be done on the house, you can estimate the costs.
Factor the renovation costs into your overall budget and see what you're left with to spend on the house purchase. Weigh this up against what you'd spend on a similar home that doesn't need work and figure out whether the home upgrades will add enough value to the home for you to make a profit when you resell it.
Should you buy a fixer upper or a move-in ready home?
The decision between purchasing a fixer upper versus a move-in ready home can be made based on the purpose of the home that is being bought. If you're buying a home to fix and flip, you'd be looking at a fixer-upper usually, or if you're buying a home to rent out, you'd often be looking at a move-in ready home.
This also applies to those who are looking for a primary residence, if you'd like to spend less on fixing up a home and are looking to move in straight away then the move-in ready option is ideal. If you have some time and you'd like to customize a home or move into a better area, then a fixer-upper could be the right choice.
There are pros and cons to each, however now that you know the benefits and drawbacks to buying fixer-upper homes, you should be able to make a more informed decision on your next property purchase.